In addition to Hanoi, Ho Chi Minh City or pho, international visitors also know about conical hats, Ao Dai – traditional costume, floating markets and chaotic traffic when we mention about Vietnam. Here in this post are famous things in Vietnam in the eyes of international tourists.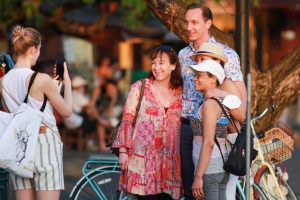 Hanoi: The famous things in Vietnam's capital in the eyes of foreigners are street food, Temple of Literature, Hoan Kiem lake and the old quarter with architecture from the French colonial period preserved intact. Hanoi gives visitors a comfortable feeling, "more like a town than a city".
Ho Chi Minh City: This place gives visitors a "completely different vibe from Hanoi" with the bustle but also chaos. Popular attractions are Notre Dame Cathedral, Central Post Office, Opera House, Ben Thanh market.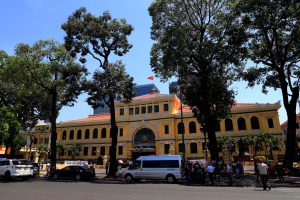 Other cities and destinations that will be impressive for tourists include: Golden Bridge (Ba Na Hills – Da Nang), Cu Chi tunnels, Ha Long Bay, Sapa, Hue ancient capital.
Pho: Vietnam's most famous food is Pho. "Delicious, fragrant, warm soup", "a favorite dish on winter days", "sold everywhere, from restaurants to small food stands on the street" is compliments of foreigners about this dish. Other favorite dishes to international visitors are bread, spring rolls, iced coffee with milk.
Conical hat: In the thought of most foreign tourists, local people often wear conical hats in towns and villages. "It is used to keep out rain and sun and sometimes as storage baskets." To know more about this tradition accessories of Vietnamese people, tourists can visit Chuong village, about 30 km from Hanoi. The village is famous for making conical hats for hundreds year.
Motorcycles: "They're convenient, cheap and fun to drive. It's not surprising that many people prefer to use motorbikes as a means of transportation" is what foreigners say about riding motorbikes. Many tourists love to challenge themselves with riding motobikes in Vietnam. However make sure that you know how to ride it and be confident to handle with chaotic traffic in this country.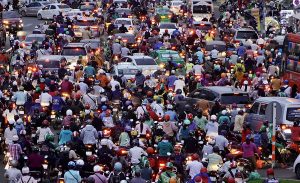 Floating Markets: Vietnam has hundreds of years old floating markets on the Mekong Delta. It is a tradition and specific feature about Vietnamese culture. Visiting a floating market such as Cai Rang in Can Tho, Long Xuyen, Phong Dien is one of the most exciting experiences of international tourists.
Tailors in Hoi An: One of the things that impresses foreigners when visititing Hoi An is more than 500 tailor shops located in this charming town. You can have a tailor-made suit or Ao Dai which fits perfectly to your body at affordable prices within only 1-2 days. The local tailors's speed are so susprise.
Ao Dai: Foreigners know this is the traditional costume of the Vietnamese people. Many visitors also want to try on Ao Dai, or buy themselves a set as a souvenir. "Vietnam Airlines' flight attendant's uniform is Ao Dai. This is a symbol for Vietnamese beauty. The best places to buy Ao Dai is Hanoi or Hoi An", a tourist said.
Beaches in Vietnam: The last thing famous in Vietnam on this list are the beaches. Vietnam has more than 3,200 km of coastline, with thousands of beaches and islands waiting to be explored. Destination such as Da Nang, Nha Trang, Mui Ne, Phu Quoc are considered as the best beach cities for international tourists.