A pink Church. A cordial Christmast market right at the heart of Ho Chi Minh City. A 150-year-old building of history. The list of impressive names go on with Tan Dinh Church. This Christmas, if you happen to be in Vietnam's most hustle and bustle city, don't miss this one-of-a-kind religious destination. The Christmas market will feel just like home!
Looking back into the past, this building was built from 1870 and completed in 1876. Its architecture style was influenced by both Gothic and Roman-style designs. The memorable pink color was first spotted in 1957 when the church was refurbished and repainted.
Local or some may call Tan Dinh Church  by another name, Church of the Sacred Heart of Jesus. The one feature that distinguishes Tan Dinh Church from any other churches in Vietnam is the vibrant pink color from the outside to the inside of the cathedral. One could definitely not ignore the awe-inspiring look of this magnificent work of art.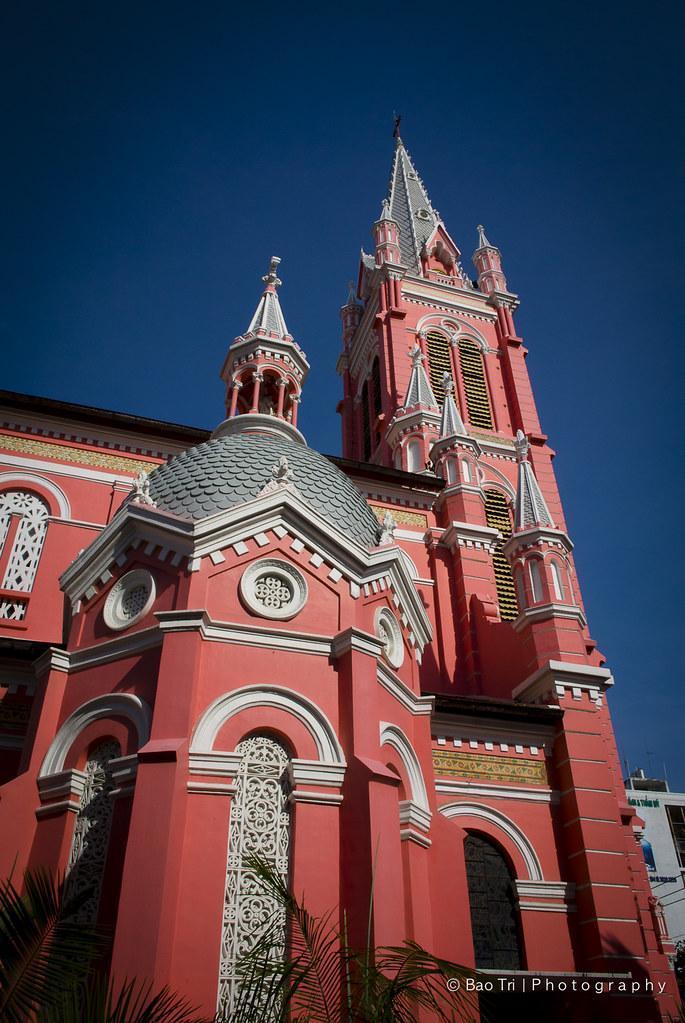 Soon as you turn around the corner of Hai Ba Trung Street in District 3, Tan Dinh Church standing there solemnly yet immediately catch your attention. That explains why everyday a huge number of curious locals and foreign travellers, regardless of their religions, gather at the most unique-looking church to admire its view and capture some photos.
Many tourists after visiting Tan Dinh Church share with us that though having visited many other churches in Vietnam or in the world, they are still captivated by its remarkable design and state-of-the-art pink color. Many artistic photos are taken here, leaving Instagram users always in search of this destination's address.
Only once a year, Tan Dinh's Christmas Market  is open for all. Weeks before Christmas, the market has been neatly arranged next to Tan Dinh Church. With background of the sensational Pink Church, the market stacked with eye-catching Christmas decorations turns into a Christmas wonderland.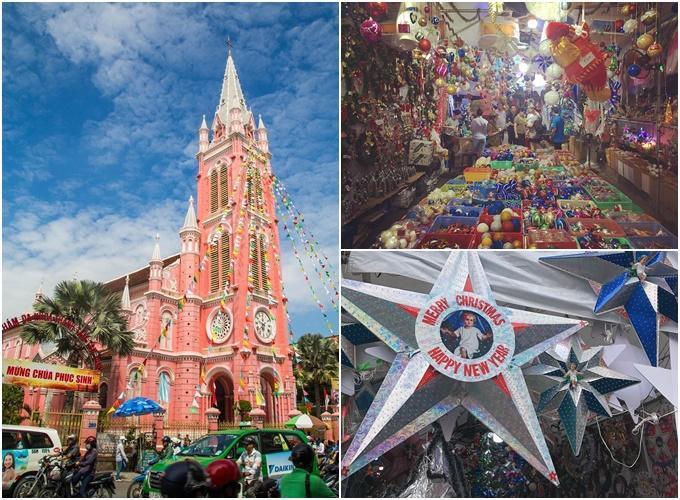 Photo: VNExpress
People from many places come here, not just for buying but to immerse in the cozy and warm-hearted atmosphere of the place. The rich spirit of Christmas here therefore draws the attention of many local youths and foreign tourists every year. 
Everyone is so loving and caring here so don't worry if you travel alone or with partners, family or friends. People with their whole-hearted hospitality will make you feel just like home. 
So for those who will be coming to Ho Chi Minh city in a couple of weeks or already got here, let's go out and feel the Christmas spirit in Tan Dinh Church. 
Travel Sense Asia wishes you the best for this upcoming holiday!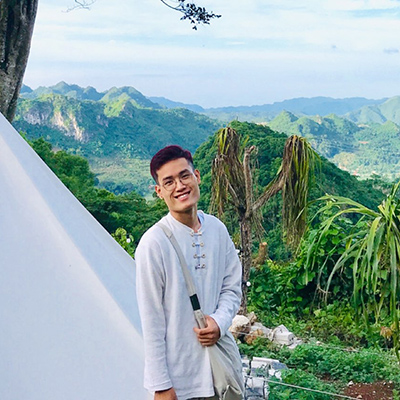 Anthony Icarus
I have always been an adventurous one since I was a little kid. My mom must have had a hard time making me sit still or just stay at home. Every travel to me, no matter long or short, low or high budget, always make me fall in love again and again with the magnificent nature, unique culture and endearing locals.