Wonder where to go Myanmar for the most meaningful memories? The following is our 7-day travel itinerary on the top-ranked destinations in the country you can have a chance to visit all.
Also called the Golden Land, Myanmar is a spectacular country which is still relatively untouched by tourism. Thanks to thousands of iconic sights as well as natural and architectural wonders, it does steal travelers' heart at the moment they step off the plane and land into such wonderful and inspirational country. Of course, Myanmar proudly boasts an awesome array of activities to do, ranging from contemplating the stunning royal capital of Yangon to stepping back in time at the beautiful Inle Lake and to take photos at the breathtaking Bagan temple plain. That's why it is considered one of the hidden gems in South East Asia.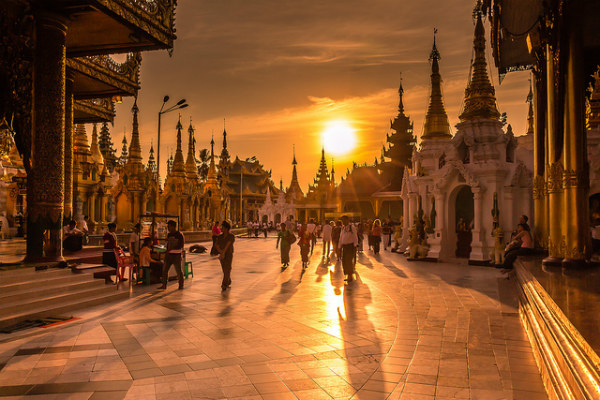 When is the best time to visit Myanmar?
For those who are fond of the enigmatic Southeast Asian country, then a journey to Myanmar (or Burma) could be in their high favor. Although the country is beautiful and alluring for the year-round joy, it does not mean that you should book a Myanmar package with an empty head about the land's climate and weather. Without a doubt, your trip will become highly satisfactory and wonderful when you are clear about the best time to check in Myanmar. It is worth noting that Myanmar can be explored throughout the year. However, it prominently features the 2 distinct seasons, including the wet season and dry season.
The dry season: from October to May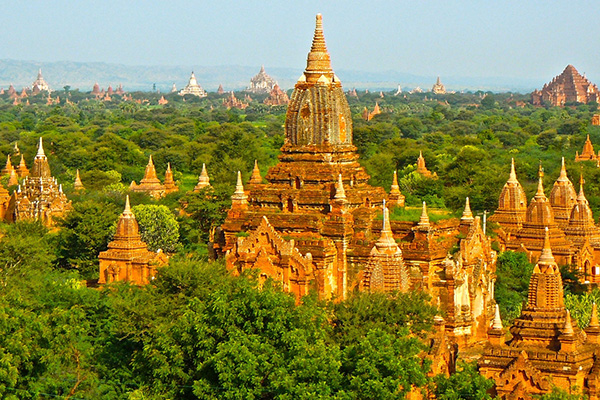 The tropical climate is the main reason why Burma has some noticeable seasonable changes. In general, the early dry months (from March to April) and the early wet months (from May to June) are considered the hottest times during the year. At these months, the Shan state region seems to become a bit cooler. Therefore, it is a perfect place to avoid the scorching heat. Meanwhile, the plains around Mandalay and Bagan are the driest areas of Myanmar since they usually remain fairly dry, in spite of the annual rain in the country.
The wet season: from June to early October
Some regions of Myanmar can be inaccessible when the wet season reaches its highest peak. For example, you should avoid visiting Ngapali Beach during such time as the beach is mostly full of whirling winds and heavy rains. Or you can set foot on the country's centers during the rainy months but should be aware of the isolated areas and exposed delta, due to the mud and shocking storm.
Besides, the Himalayan foothills, hill stations, and lakes of Myanmar could be also influenced by the cold at night.
In conclusion, wonder when to visit Burma for the greatest experience? For us, months from November to February are the best. Sometimes, the "mid-season" is the ideal time to enjoy a Myanmar Holiday, too! That's because the weather is nice, which means it is not too hot and too cold at all.
Tips on where to go Myanmar during 7 days
Check-in Yangon on the Day 1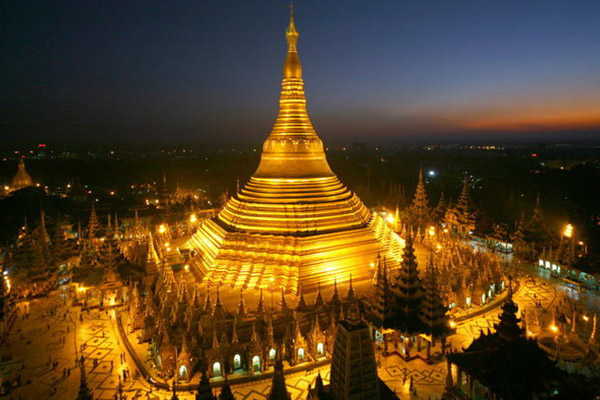 As the largest city in Myanmar, Yangon remains the country's most significant commercial hub. However, it is sure that there is much to the city than commerce, which can keep you entertained all day, such as colorful nightlife, imposing architecture, diverse cultures, and even exotic food. Yangon is also home to lots of the immigrants from China, India, Bangladesh and other countries. They mingle with the lives of the locals, which creates the harmonious diversity. Besides, no Myanmar expedition may be considered great and complete without visiting the legendary Shwedagon Pagoda and its stupa covered with about forty tons of gold leaf. Whether you go to the market or enjoy local drinking in tea shops, the city is truly is a magical place. Must-see attractions in Yangon are as follow:
Chaukhtatgyi (Reclining Buddha) Pagoda
Karaweik Hall Royal at the Royal Lake
Sule Pagoda
China Town
Shwedagon Pagoda
Day 2: Continue the tour by coming to Mandalay
The next destination included in the list of where to go Myanmar is Mandalay – the country's second largest city as well as the cultural and historical center. It is where a lot of traditions have been well preserved, like food, weaving, and puppet shows, without getting "gone down." While some tourists could claim that there isn't much to see here, your mind can be blown up with a collection of palaces, monasteries, and pagodas that are rich with history. For instance, Mandalay Hill, which can be reachable by a covered stairway from base to peak, provides a stunning view of the city and palace on the whole. The Kuthodaw Pagoda at its foot is said to house a number of Buddhist-scripture-inscribed marble slabs. Furthermore, it seems a big pity to miss taking a leisured promenade along the legendary U Bein Bridge once the sun starts to set. So, with the right tour guide, you will certainly end up learning a wonderful deal about how this country evolved. Here are the top attractions in the city you should add to your bucket list: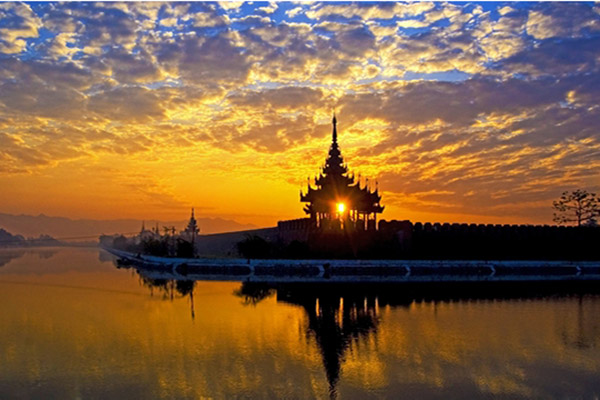 Mahagandayon Monastery
U Bein Bridge
Mahamuni Pagoda
Kyauktawgyi Pagoda
Shwenandaw Monastery (Golden Palace)
Kuthodaw Pagoda
Mandalay Palace
Enjoy a pleasant trip to Mingun and Sagaing on the Day 3
To be sure, a journey to Mandalay cannot be considered wonderful without a visit to Mingun – a little town located on the west bank of the Irrawaddy River. What makes the town stand out from the rest is that it is rich in Buddhist edifies and historical memorials. From Mandalay, Mingun may be accessed by ferryboats across the river. And it takes about 1-hour up-river as well as 40 minutes down-river. Then, visitors are able to walk to the pagoda or simply take an ox cart from the pier. All products of arts and crafts in the town are from reliable and genuine Myanmar artistic work, which makes Mingun a noticeable place in the country. Things to see in Mingun include:
Settawya Pagoda
Mingun Pahtotawgyi
The well-known ringing Mingun Bell
Myatheintan Pagoda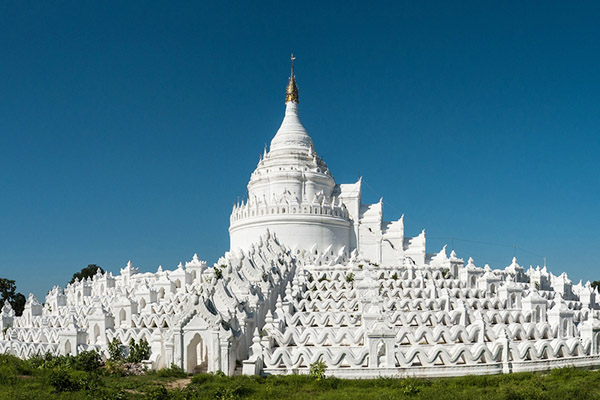 In the afternoon, you will be guided to Sagaing – a charming and peaceful town in Myanmar. Also situated on the Irrawaddy River, about 21 kilometers southwest of Mandalay on the river's opposite bank, the city is renowned for a wide range of Buddhist monasteries and pagodas on the Sagaing hills along the river. Generally, there are about 500 monasteries and meditation centers, making a perfect retreat for 6000 monks and nuns. Attractive places to visit in Sagaing are:
Khaungmudaw Pagoda
Sagaing Hill
Day 4 & Day 5: Feel free to have a full-day sightseeing to Bagan
As the jewel of the country, Bagan is not missed in the list of where to go Myanmar. Pagodas and ancient temples in an area are the common sights you can witness after visiting there. Every year, Bagan draws thousands of travelers to enjoy its romantic skyline, hot air balloons, and impressive sunsets. Of course, taking shots of the ancient temples is another must-do activity here. Similar in scale and beauty to the Angkor Wat in Cambodia but with far fewer visitors, a journey here can bring an intimate and even awe-inspiring experience. Don't forget to sit on a grand temple and feast your eyes on both sunrise and sunset over the horizon, because each has something unique to offer. Alternatively, it is also quite possible to take to the sky in a hot air balloon on your own for a truly memorable morning's flight. Which attractions make up the reputation for Bagan? Let's see!
The vibrant Nyaung U Market
Shwezigon Pagoda and its magnificent golden stupa
Htilominlo Temple
Gubyaukgyi Temple
Myinkaba Village
Ananda Temple
Thabinnyu Temple
Dhammayangyi Temple
Challenge yourself to a climb on Mount Popa on the Day 6
For a thrilling experience, you are recommended to climb Mount Popa where you can see a sacred monastery perched atop a high extinct volcano on its peak. The hiking route includes 777 steps of a staircase leading the way to the top of Mount Popa – the headquarters of most powerful Nats in Myanmar. During the climb, it is quite possible to see monkeys that are keen to provoke tourists in their search for food! The panorama of the surrounding area is vivid in front of your eyes after you successfully climb the mount's top. In general, it takes about a half day to get Mount Popa from Bagan.
Say goodbye to the 7-day Myanmar travel tour on the Day 7
This day, you have an opportunity to freely go shopping around Treasure, Gems and Handicrafts shops. Make sure to choose many favorite souvenirs for your beloved by wandering around Bogyoke Aung San (Scott) Market. Then, let us know your feeling after this trip! Hope that the above list of "where to go Myanmar" can win your travel interest and elevate your satisfaction to the highest notch.