If you follow our blog, you may notice that we traveled to Halong several months ago. And to celebrate the beginning of the beautiful autumn in Northern Vietnam, we have had the fourth field trip to Pu Luong, a hidden gem not very far from the heart of Hanoi.
But, that's not the only reason why we choose Pu Luong for this trip.
With a view to bringing authentic experiences to the guests, it's our responsibility to understand what we advise people sincerely. Fully aware that international travelers are mostly peace seekers, we keep a prime focus for nature-friendly destinations. However, as all of us also have a career, we try to draft the easiest and the most convenient itinerary. There's where we find Pu Luong, an ethnic town close to Hanoi. This fourth field trip gives me as well as my colleague an opportunity to verify the ultimate beauty of the destination.
And I was not disappointed.
Many people say Pu Luong is a duplicate of Sapa, but that's not entirely true. On my very first step in Pu Luong, I feel like losing myself to the untouched nature where most of the lands are filled with large rice terraces and old jungles. What I appreciate most is the fact that Puluong is a part of a national reservation. So construction activities here are not allowed. It remains almost the same as it was for hundreds of years.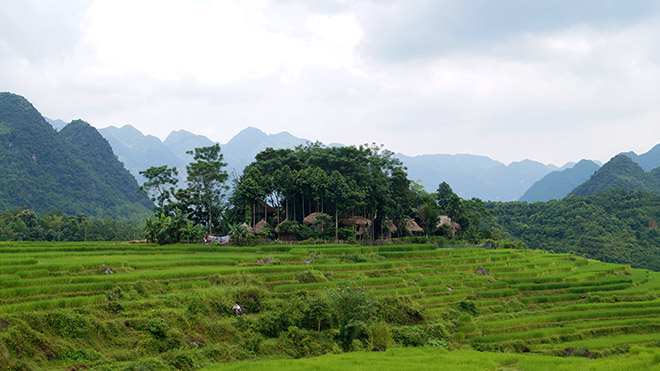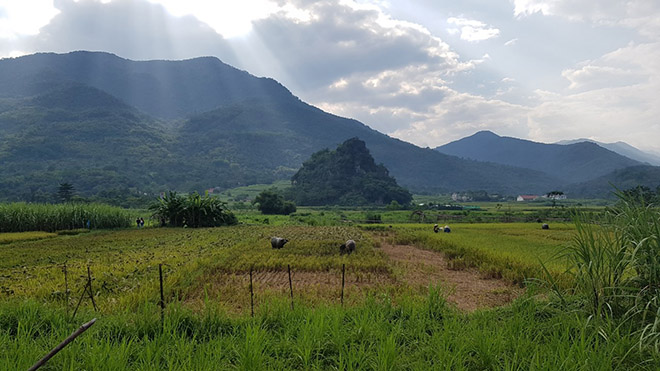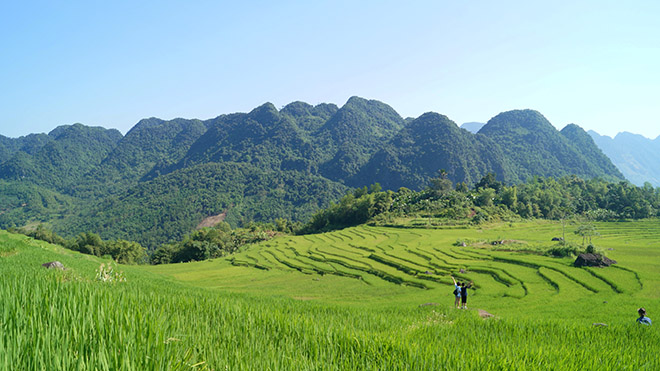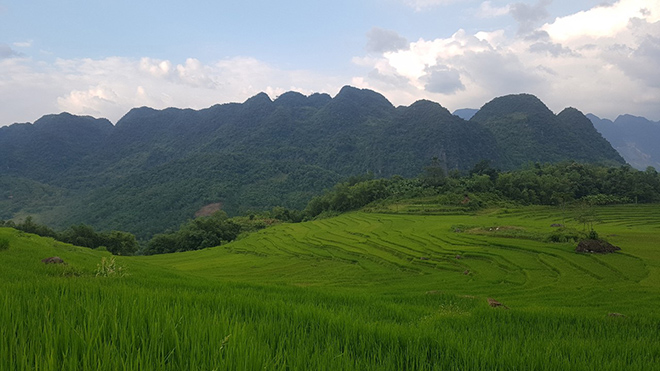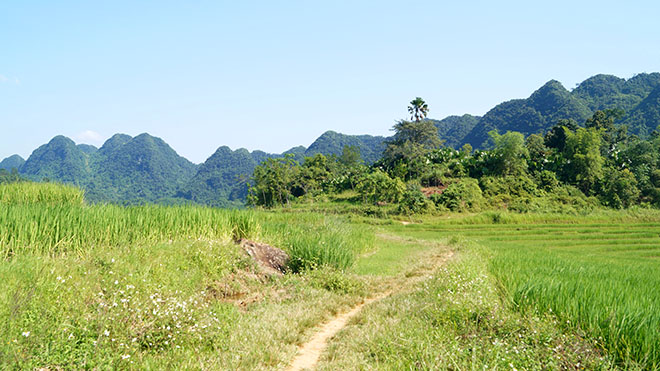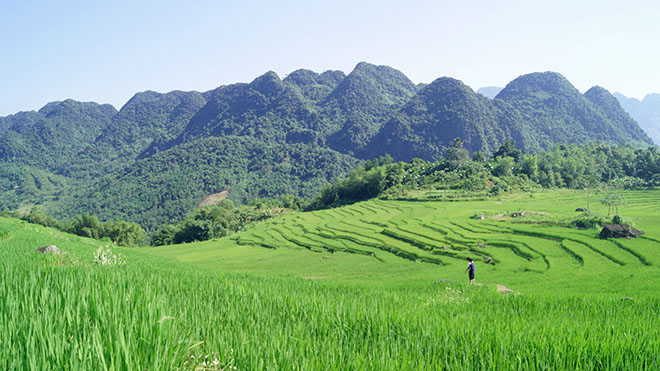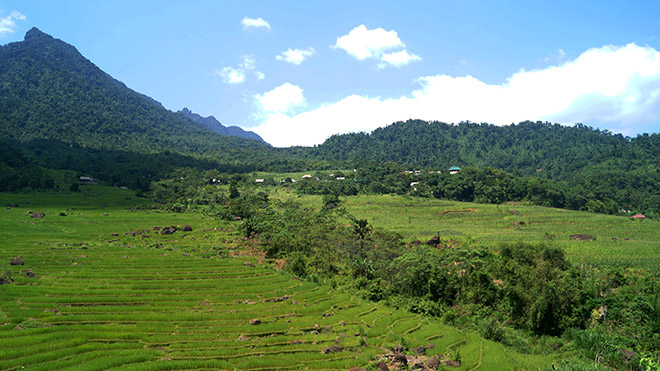 Not only nature but the locals are also unaffected by urbanization. The majority of Pu Luong residents are ethnic. They live on traditional stilt houses made 100% from wood. It was such a fortune for me to meet with the leader, listening to the long-standing history of his hill tribe.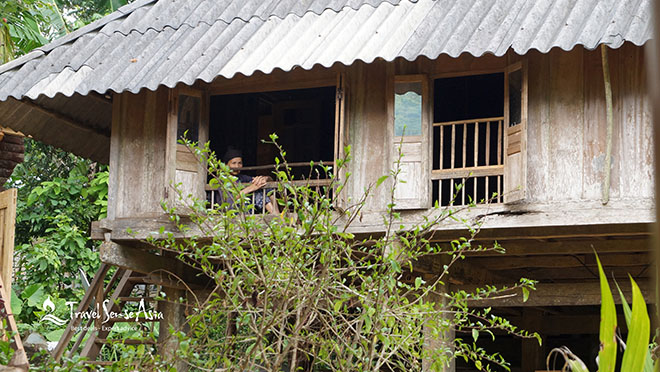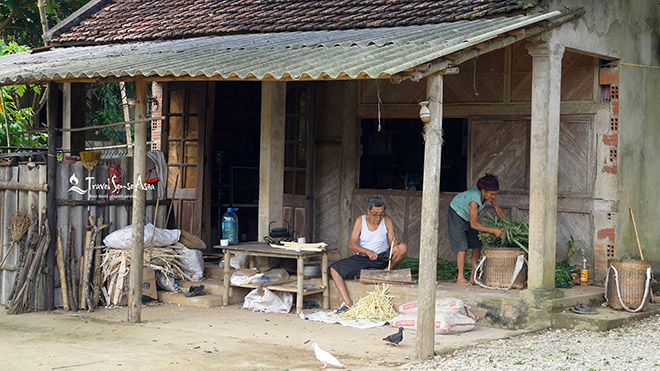 The older generation doesn't speak Vietnamese well enough, so a young child of the village (whose name we don't know), helped with the translation for us. Actually, many youngsters can even speak English fluently. He with his friends were also the ones that guided us on a trekking trip to Kho Muong village and Hang Doi (Bat Cave). The children here find this place a playground. They climbed upon vast limestone karts at a flash speed while we as newcomers were struggling with the steep slopes.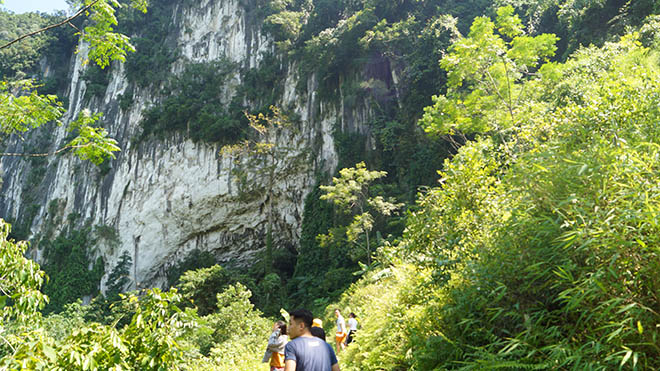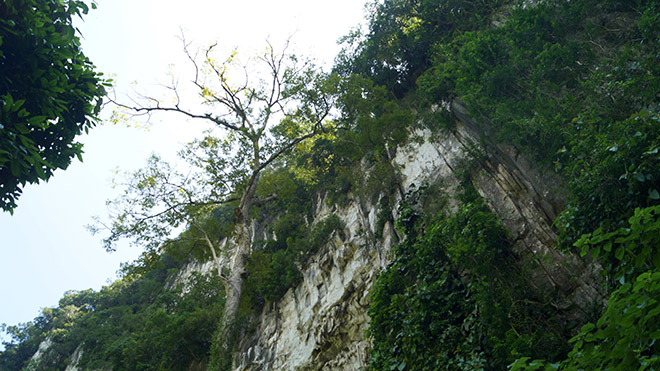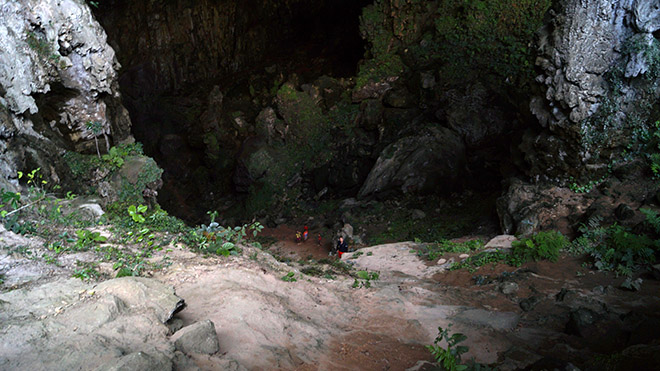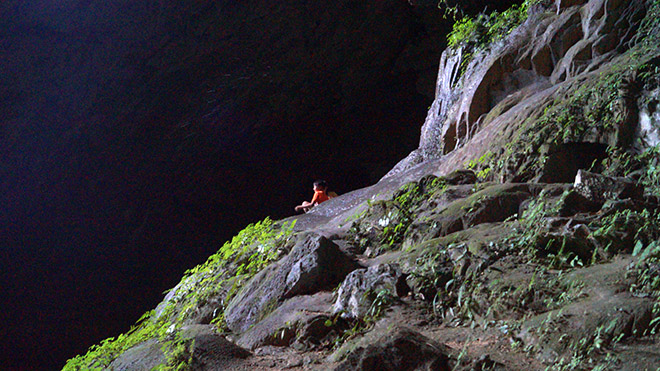 After exploring Hang Doi, he led us through the biggest rice terraces in Pu Luong. He showed us where his parents usually cultivate. Farming is absolutely not an easy task. But looking at the vibrant yellow of the rice paddy field in full blossom after the harvesting season during the end of September and early October makes me understand why the locals keep doing this.
Thanks to the traditional practices with natural bond, Pu Luong sees no scrambling vendors which irritate both international and domestic travelers. Moreover, not all destination management companies focus on off the beaten track location as Travel Sense Asia does. So, the number of tourists in Pu Luong is moderate enough for each individual to enjoy the pristine nature and the hospitality of the native.