The most exciting and easiest way to learn about a country's culture is to see how they celebrate the important events. In Vietnam, Lunar New Year (or Tet holiday) is the biggest holiday in a whole year. Let's see how it is different from Western New Year.
Time
The Lunar New Year and International New Year's celebration date is not the same. While the International New Year starts on the first day of January according to Western Calendar , Tet holiday in Vietnam starts on the first day of the year according to Lunar Calendar, which is usually one or two months later than Western New Year.
The calendar that is widely use around the world today is the Solar Calendar (Western Calendar), it's a measure of the Earth's rotation around the sun, and Lunar Calendar is based upon the monthly cycles of the Moon's phases, so it's a bit complicated to calculate.
Preparation
In some Western countries, New Year's Eve is only 5 days after another important holiday – Christmas Eve, so Christmas spirit still remains until New Year. And this long vacation from Christmas to New Year is the time to relax and gather with friends, family. They only have 2 or 3 days off after New Year, so people like hanging out to some restaurants, parks, to enjoy the last day of a year before coming back to the daily busy life.
In Vietnam, Tet holiday is the most significant annually event so people usually prepare for it for a month. This is the busiest time of the year when the whole family make up plans for cleaning the house, buying New Year's tree and flowers (peach blossom tree, apricot blossom tree,  kumquat tree, lilies, tulips, gladiolus… ), buying sweets and candies, buying food for the holiday because all markets will close at least until the third day, decorate the house,…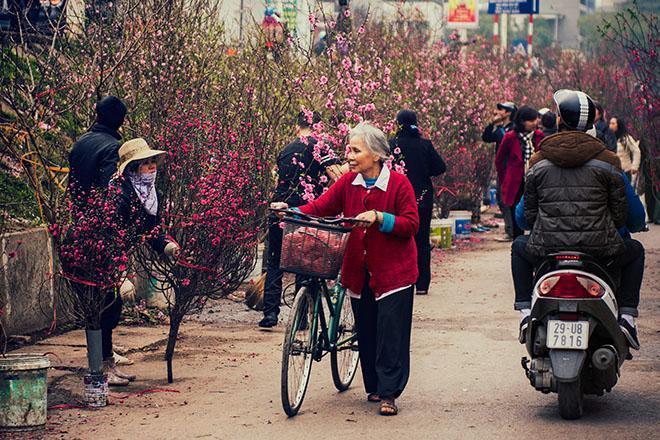 Peach blossom (hoa dao) is a "speciality" of Tet holiday in Northern Vietnam
As Tet gets closer, everyone gets busier. Every year on the 23rd day of the 12th month according to the lunar calendar, Vietnamese people will hold a ceremony to take Land Genie (ong Cong) and the Kitchen God (ong Tao) to the heaven. Several days before Tet, a lot of families also make Chung cake and give them to friends and relatives as a present.
Cuisine
Each country has its own traditional foods for New Year's Eve. The Westerners enjoy a big party with family and  friends, they rather focus on the drink they're toasting than the dishes. Champagne, tequila, vodka, whiskey…, some people even say that you can't countown to New Year's without a drink in your hand.
On the contrary, Vietnamese pay great attention to the dishes in the meals on Tet holiday, since ancestral worship is a significant custom in Vietnam , they believe that the food will be offered to the ancestors, if the meals are too sketchy, it's disrespectful to the ancestors and the family won't be blessed for the whole year. If you have the chance to come to Vietnam during Lunar New Year, you will be impressed with the Vietnamese traditional dishes, these are some indispensable dishes on Tet holiday:
Chung cake (sticky square cake)
Chung cake is made from very familiar ingredients to all Vietnamese: glutinous rice, mung beans , pork, which is wrapped in green dong leaves and boiled overnight. The ingredients must be carefully selected by the skilled chef to make the delicious cake.  According to a legend in Vietnam's history, chung cake is the symbol of Earth – the most important element for a agricultural culture.
At the moment of the New Year's Eve, a yellow-skinned boiled chicken with a red rose place in its beak is offered to the ancestor. Chicken is believed to symbolize prosperity, wellbeing. Therefore, starting a new year with boiled chicken will be lucky all year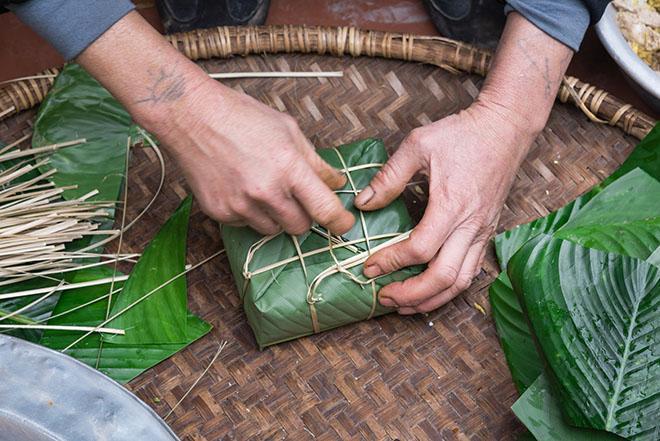 Making Chung Cake for Tet Holiday
Gio (Vietnamese sausage)
Gio cha is another common item on the traditional Tet menu. There are many kinds of this sausage such as gio lua (made of ground pork,), gio bo (made of purred beef), gio ga (made of chicken) and gio thu (made of ear, nose, tongue, cheek of the pig and mushrooms). In the Vietnamese trays, there always is a Gio plate served with pickles. This one symbolizes happiness and fortune coming home.
Pickled spring onions, pickled mustard cabbage
Pickles play an important role in Vietnamese cuisine, especially on Tet holiday when people often eat fat and oiled foods which easily cloys their appetite. Pickled onions help the digestive system digest high protein food more easily. There are many kinds of pickles but on Tet holiday the most common are spring onion pickles and mustard cabbage pickles.
Candied fruits
This is the common snack to welcome guests on Tet holiday. It is mainly made from dried fruits or vegetables such as carrots, coconuts, apples, kumquat, ginger, bananas or some kinds of seeds such as roasted watermelon seeds, sunflower seeds mixed with sugar. a box of colorful candied fruits is a wonderful gift for relatives and friends. They believe eating sweet things on Tet holiday brings happiness and harmony to your family in the new year
Tradition
In both Western and Eastern countries, the last day of the year is usually celebrated by a family gathering. But how they greet a new year is quite different. Western people enjoy going down the streets, gather around at parks, squares and sharing the countdown moment with strangers, and at the last seconds of a year, everyone will count down together, create an extremely bustling atmosphere. After that, they'll have a meal at the restaurant and toast with wine.
In the meantime, Vietnam welcome the coming year with a firework performance in some cities, when people enjoy this colorful show, they usually keep quiet to think of hopes and plans for the future. When the New Year comes, traditional dishes as boiled chicken or stewed pork are cooked and offered to the ancestor to show the respect. A ritual of lighting incense on ancestor altar at home and praying for a happy new year will be performed on the first day of the new year. After that many people decide to go to pagodas or visit their relatives and friends to greet the new year.
After the New Year's Eve, Vietnamese usually have about 4 to 10 days off, so they spend those days visit friends and relatives, this is a occasion to meet the ones they haven't seen for a long time. There are people who have not been in contact for a whole year, but when they meet again on Tet holiday, they still talk like never been apart before.
Besides, this is also the most favorite time of the children as adults always prepare a lot of lucky money for them , It is a small amount of money that carries Vietnamese' hope for children to "eat more, grow rapidly", the money are usually put in a tiny red envelop as a wish of luck and health. However, this custom is not limited only on the first day, sometimes it may even last till the middle of the month when the adults first met the kids.
Otherwise, many people in Vietnam go to temples and pagodas to pray for a healthy, wealthy and lucky new year. These days the worship areas throughout the country are really crowded as many worship and fortune-telling activities takes place.
Since the Western people don't have much time for "spring travel" like Vietnamese, they would love to spend time relaxing or entertaining with friends and family before coming back to work.

There are many more interesting customs of Vietnamese Lunar New Year, come to Vietnam on Tet holiday at least once to learn more about its rich culture,  this colorful traditional vacation will surely bring you an unforgettable experience.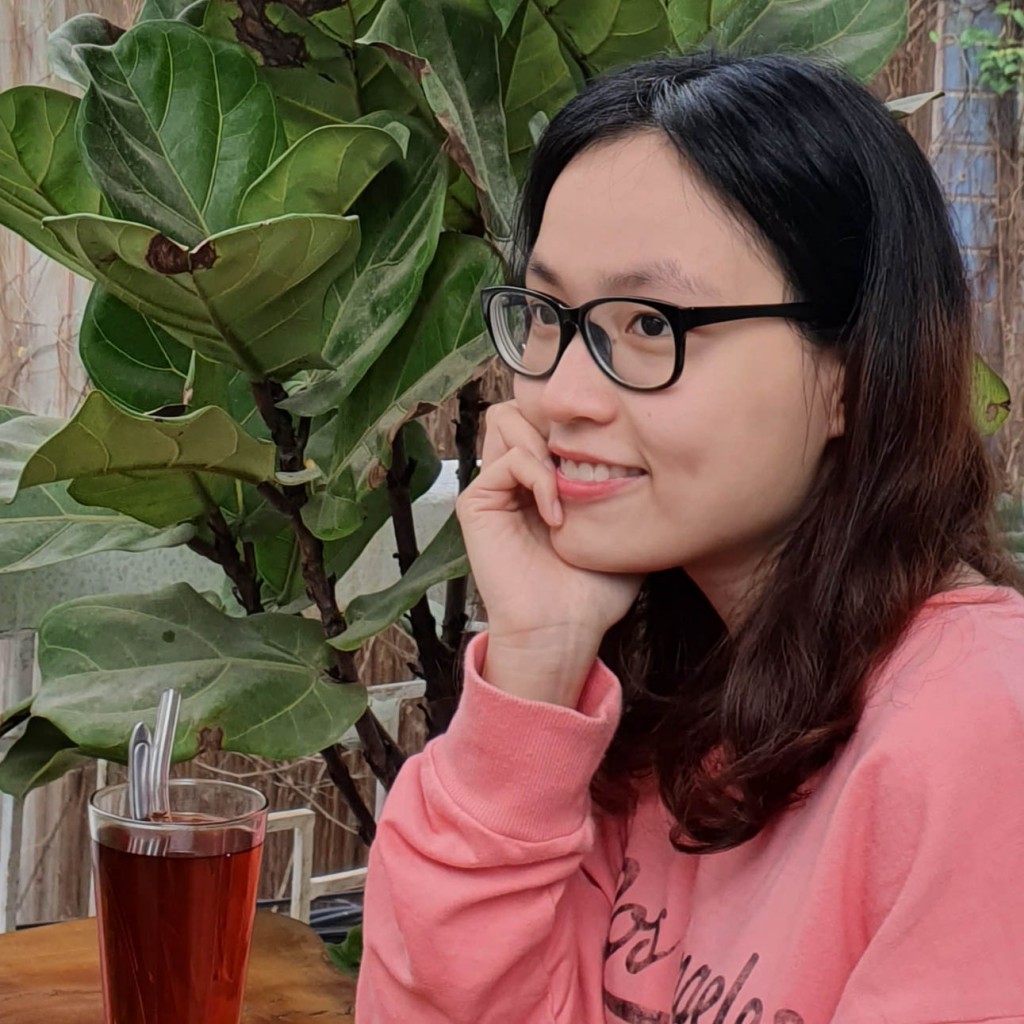 Mia

I was born in the middle of a city where crazy traffic and noise were my childhood's fear. But life is too short to just stay safe in my little home, traveling can not be a dream forever, and so, I stepped outside that door and hit the road...
Discover Vietnam with Us: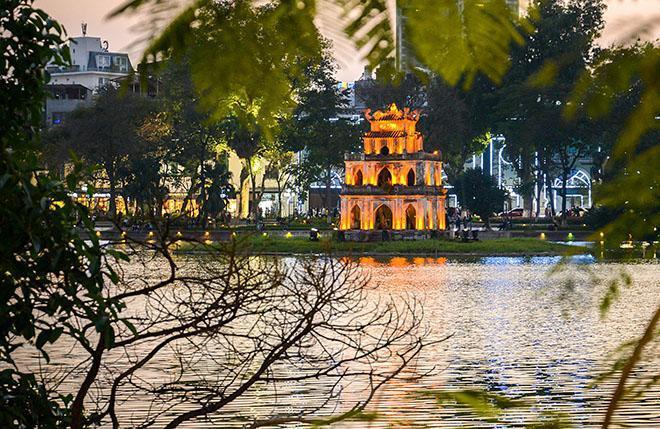 Essential North Package 7 Days 6 Nights
A fulfilling discovery of all Northern Vietnam signatures within a week is totally possible – with this tour. The package offers you a diverse experience of various attractive destinations in the area, from a tranquil mountainous Sapa to the splendid Lan Ha Bay, which will ensure both your natural and cultural exploration.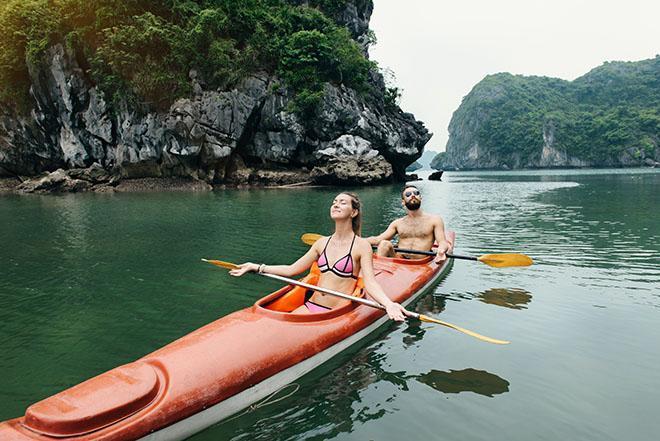 Hanoi and Halong Bay Package 4 Days 3 Nights
There is a Vietnamese saying goes: Halong bay – "Descending Dragon" and Hanoi – the heart of Vietnam. This 4-day private tour (2 days Halong Bay from Hanoi) includes the popular Halong classic wonders and the highlights in Hanoian culture. Enjoy the deep-rooted cultural and traditional music show in Hanoi, relax at breathtaking karst scenery in Halong bay, taste the exquisite lifestyle by being a guest in a traditional-styled Vietnamese family with 3 generations living in one house. Let's immerse into the rich and diverse Vietnam Hanoi to Halong Bay.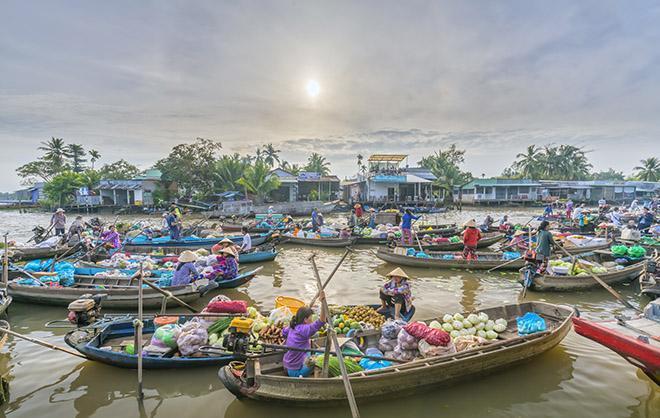 North and South of Vietnam Package 7 Days 6 Nights
Do you have some ideas for your holiday? If no, an ideal holiday in the North and the South of Vietnam is such a great choice for yours. You will be back to the old time with historical highlights in Hanoi and how exciting it is when enjoying cyclo around the Hanoi Capital City. It is really cool that you can spend your valuable time on cruise in Ha Long Bay to contemplate the splendid landscapes. To experience lively lifestyles, Ho Chi Minh is such a good destination for your trip. Everything will be wonderful if you pay your energy to discover Vietnamese war in Cu Chi tunnels system. And the unique atmosphere around Mekong River where you relax on boat to float to, will not make you disappointed. Let's go to Vietnam!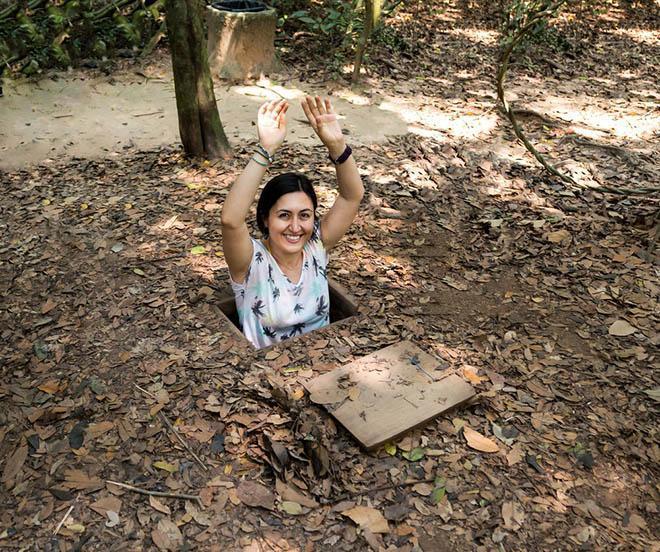 The Best South of Vietnam and Cambodia 7 Days 6 Nights
This 7-day package tour will offer you the sightseeing the best highlight of Vietnam and Cambodia. Specifically, you will discover the symbols of the biggest and busiest city of Ho Chi Minh. You also learn more about our Vietnam war by discovering the most complicated tunnels system in Cu Chi to know how we flight the invader. Adidtionally, a quick sightseeing to Mekong delta to enjoy the local atmosphere and know more about heir culture will be a highlight of this package. Coming to Cambodia, it offers you the visiting to Angkor complex, which cannot be missed while travelling to this small country.
Or more Vietnam Tours.