Vietnam National Day or Independence Day of Vietnam is an essential date in the country's history. More than just a national holiday, it's a chance for the Vietnamese to look back to the dolorous but glorious days of the past and to look forward to a promising future.
As a result, international visitors going to Vietnam during this time of the year can experience precious moments if you do your travel properly. And we are here to show you how to achieve it according to pieces of advice from local travel experts.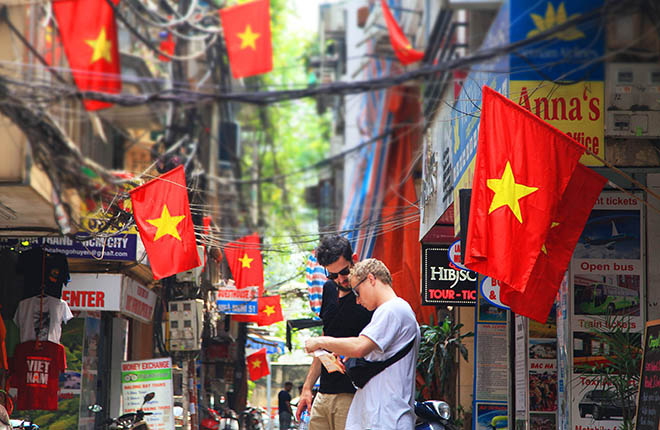 A Brief History Of Vietnam National Day
Before jumping to some travel guides for the best holiday during Independence Day of Vietnam, let's trace back the history and see why September 2 plays a crucial role among the Vietnamese.
On this day of 74 years ago, thousands of peoples flocked to Ba Dinh Square, Hanoi to listen to the Declaration of Independence made by the first President of Vietnam, a worldwide cultural notable, Ho Chi Minh. At that time, Vietnam had just gone through a heroic war with the French to abolish the colonial regime and regained liberty. Still, there was growing unease about a new enemy on the Southern region (which later led to the legendary Vietnam War between a small country like Vietnam and a great nation as the U.S.) However, the young authority decided to announce its independence as a strong affirmation for its independent existence.
Although seven decades and a half have passed, when September is approaching, every Vietnamese citizen, whether living in Vietnam or residing in other nations are celebrating Independence Day. The older generations recall the heroic memories of the cozy and exciting atmosphere on September 2, 1945, reminding the future generations of their responsibility to develop the country and maintain the liberty of Vietnam.
Another reason why September 2 is so important is that it's also that day when the great President Ho Chi Minh passed away.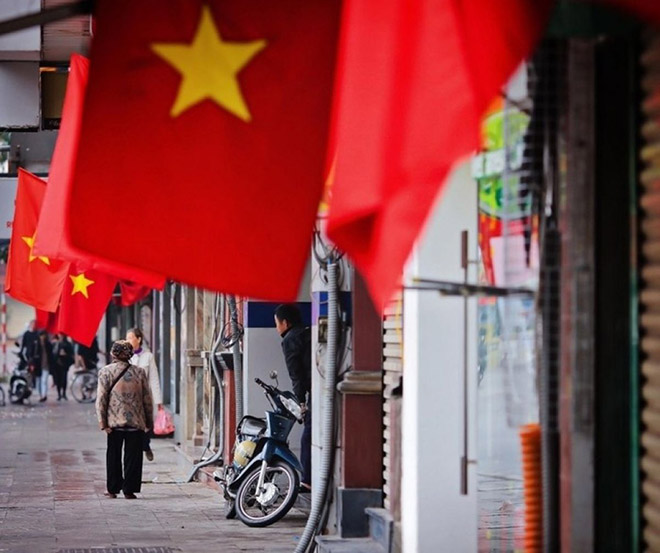 Exciting Activities To Be Held During Vietnam National Day
During this National Holiday, all the corners of every street turn brilliant thanks to the bright red color of the Vietnam national flags. As the Vietnamese will have a day off on September 2, a vast majority of people will come back to their hometown, leaving cosmopolitan cities like Hanoi, Ho Chi Minh a little less crowded. Other tourist attractions, however, will be busier than usual as the native also goes on a vacation.
In Hanoi, the capital city where the declaration of liberty was delivered 74 years ago, there will be a massive march by the Vietnamese army on the same Ba Dinh Square. Other historic spots nearby such as Ho Chi Minh Mausoleum, Ho Chi Minh Museum are popular destinations for both foreign guests and native residents.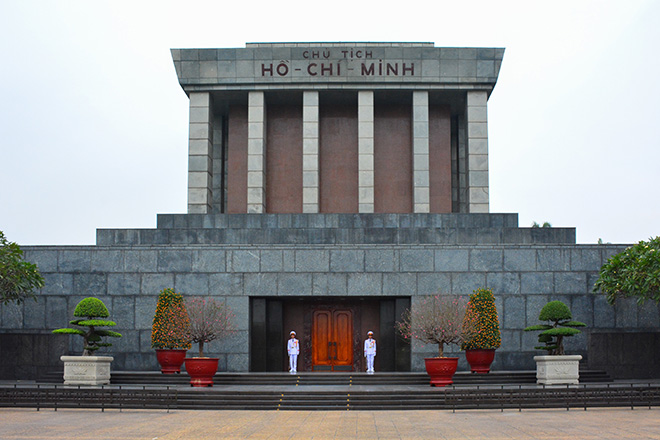 Ho Chi Minh mausoleum. Photo: John Weinhardt/Unsplash
From August 15 to September 15, in Ho Chi Minh city, the city was named after the first president of Vietnam, there is a wide selection of activities to celebrate the National Day. Nguyen Hue Street, Palace of Labor Culture, Youth Cultural House, Dong Khoi Street, and Chi Lang Park all simultaneously feature the 50-year exhibition of President Ho Chi Minh's Will (1969-2019). A unique art performance program at President Ho Chi Minh Monument Park will be performed on September 2nd evening.
In both Hanoi and Ho Chi Minh city, a fireworks display will be carried out at night. Fireworks performance in Hanoi is supposed to take place in 5 spots in total: the Sword Lake, My Dinh Sports Complex, Union Park (Thong Nhat Park), Ly Tu Trong Garden, Van Quan Lake. On the other hand, Ho Chi Minh city will shoot the fireworks Sai Gon river tunnel (District 2), Landmark 81 in Vinhomes Center Park (Binh Thanh district) and Dam Sen cultural park (District 11).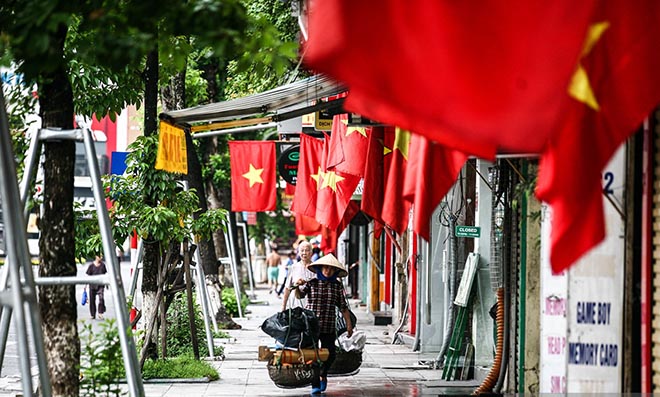 A Quick Note To Perfect Your Expedition During Vietnam National Day
As a large number of people will travel back to their home during Independence Day, public transports such as inter-provincial buses, national trains can become too crowded. As a result, we suggest that you choose a private van for the utmost convenience.
Most of the restaurants and shopping malls will still operate as usual, but street vendors may not. So if you find some interesting stalls to visit, remember to check whether they are open through the holiday. It's better off having a local guide to help you with it. 
Finally, don't miss exciting events in the big cities to celebrate the National Day. Let's hit the road on September 2 to witness a youthful vibe of Vietnam.