Ho Chi Minh City is considered to be one of the most dynamic areas of the country about a social, cultural, landscapes and economic center of the South. Therefore, there are numerous customers from two other regions in Vietnam often book tickets come here to have a relaxed time with beautiful destinations and shopping. This article will give you some crucial information about the amazing Ho Chi Minh city tour itinerary in 2 days 1 night.
On the first day
8.00 a.m: You can take a taxi from your hotel to the destinations. Or motorbikes are the vehicle of choice in the experienced trip. Starting your day off with a quick glance at Saigon Opera House. The theater was set to be two meters higher than the street with two door layers in order to prevent traffic noise. The theater is now a venue including 468 seats offers a good view from every seat for many high-profile events and cultural – entertainment activities of the city.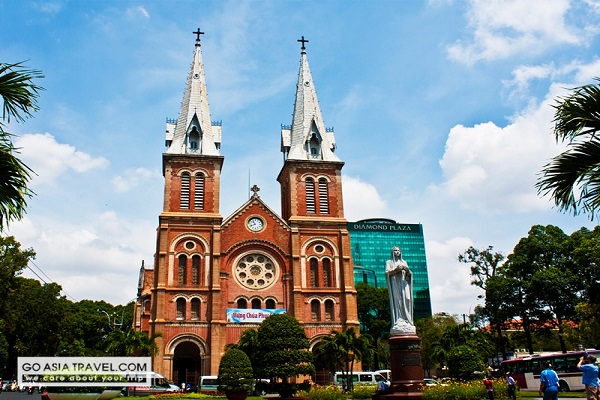 Next, you can walk to Dong Khoi street to grace Duc Ba church.  It is a wonderful building located on the Paris Square in Saigon downtown, where is attracting almost tourists by its style architecture. It includes two bell towers nearly a height of over 58 meters. Duc Ba Church established a community and religious services for French colonialists.
Nearly, the Central Post Office is one of the oldest buildings in Saigon, which is built around 1886 – 1891 with the design of Gustave Eiffel who is a famous French architect then it has become a significant symbol of the city. Actually, the Central Post Office has long been the busiest post office in Vietnam. The Post Office offers all kinds of traditional postal services. Especially, foreigners completely use foreign money exchange service in there.
If you have the free time in the first afternoon, you can go to Suoi Tien park to experience the activities. The entertainment center is among the most modern in Vietnam. They can easily take up your whole day just by walking around the park.
One suggestion for you is to spend time discovering Bui Vien Street. Actually, Bui Vien is known as a place for tourists to be able to feel the soul of Saigon. You don't trouble about drinking beer and eating some special foods which will respond the foreigner's favorite. After that, you should come to your hotel and have a good night.
On the second day
Continue your Ho Chi Minh tour itinerary to Reunification Palace where situated in South Saigon. The palace can attract the eyes of tourists about Versailles in Paris, with similar royal interior decoration. Reunification Palace's architecture is a blend of traditional and modern architecture. Not far from the Reunification Palace is War Remnants Museum, where exhibits somethings relating to the American phase of aircraft, weaponry and many photographs. Here, your guide will tell the story of the city's darkest and most tragic hours during the Vietnam War.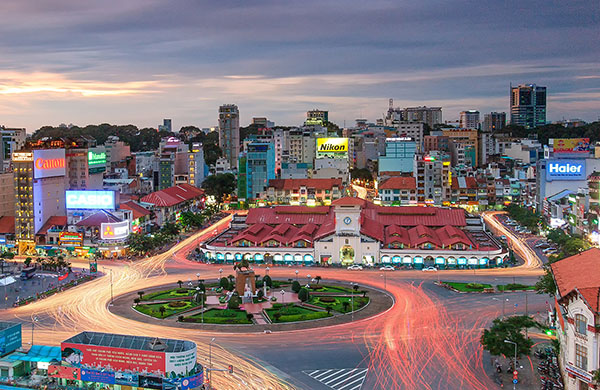 For lunch time, return to Ben Thanh market where a maze of food can be found. It is absolutely a must-see attraction of the most dynamic city in Vietnam. There a number of vendors and food stalls in the market food section that offers guests dishes freshly made to the order. From clothing, shoes, bags, jewelry to kitchen ware, fruits, and great Vietnamese coffee… everything that people need for their daily life can be found here. Besides goods for daily use, you can buy local handicrafts, souvenirs for friends and family when coming back to your country. Though the quality of goods is quite good but its price is often inflated up to two or three times than the original. Therefore, you should bargain the items down to.
High recommendation for you is to get the massage at 118 Pasteur for $7 including tip and then go around to Jasmine Spa at 45 Ton That Thiep for a relaxing fair wash.
Famous foods you must enjoy before leaving Saigon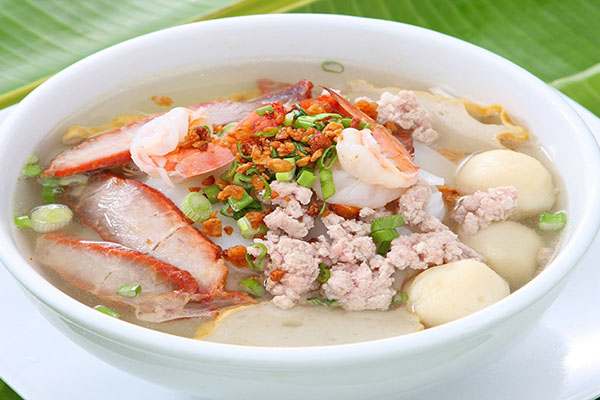 Try banh xeo at "An la ghien" restaurant at 74 Suong Nguyet Anh
Taste various kinds of local dishes like Banh Xeo, Banh Cuon, Banh Beo, Cha Gio, Hu Tieu…
Devour a bowl of Pho, Banh Canh Cua, Bun Bo Hue and so on
Try Com Tam Bi Suon, a famous local fare. This rice dish can bring to you the strange taste as only Vietnam has, which is located in District 1.
Try coffee in L'Usine at 151/1 Dong Khoi
Enjoy the hustling and bustling of Bui Vien street as well as street foods here.
If you come to Ho Chi Minh city on the first time, make sure you check out our helpful guide. Travel Sense Asia hope that you will have an awesome Ho Chi Minh City itinerary.