Travelers have some options to enjoy your trip either on spending one day to discover Hanoi city or taking ticket to visit Halong Bay if you lack of time. Halong Bay is one of the famous world places located in North area, where anyone shouldn't miss during an awesome trip. Have just come there once time to gain more experience in your life because Halong Bay is one of the world's natural wonders recognized by UNESCO. Nowadays, there are two ways to travel Halong Bay like by seaplane to save time for business and by car before seaplane to save money. Today, we will provide the information about the trips to Halong Bay from Hanoi during two days and one night for foreigners to get the perfect journey.
The first day of two traveling methods has some different but the second day is the same in activities.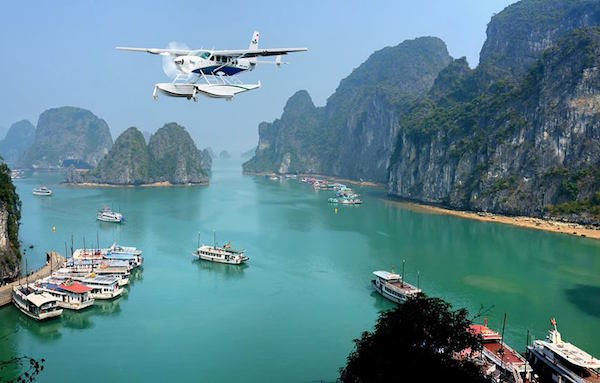 The trip to Halong Bay by seaplane
In recent years, traveling Halong Bay by seaplane is the most comfortable way for two days tour. Instead of 4 hours by car, daily flight from Hanoi to Halong Bay, the flight takes only one hour and gives you the beautiful panoramic view on Halong Bay (including 15 minutes seeing Halong Bay from above). The price ticket for one person is 280$.
Suggestion for you is booking tour to overnight accommodation and meals on ship to join outdoor activities gathering with your friends, family and fellow traveler.
Schedule in the first day:
7 a.m: Private car and English speaking guide of tour company will pick you up at your hotel and transfer to Noi Bai Airport.
8.30 a.m – 9 a.m: Board the seaplane for flight to Halong Bay; you have chance to see Halong Bay from the sky before landing. A flight in seaplane has only seven people including one pilot and six passengers. Especially, you completely register alone if you traveled by seaplane.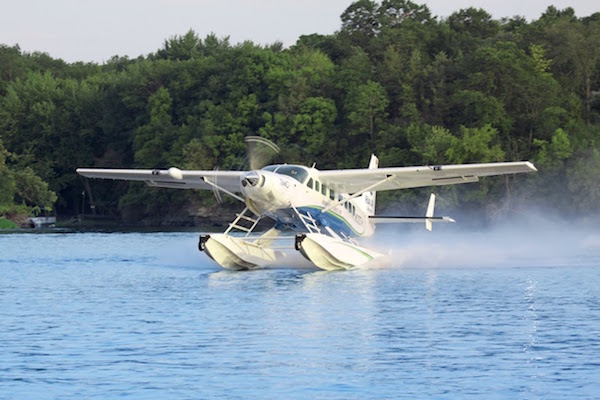 There is one to three round-trips flight between Halong Bay and Hanoi, but there are five to ten flights over Halong beach. Nowadays, many foreigners choose the trip to Halong Bay by seaplane to have an overview of scenery from overhead.
9.30 a.m: Landing on Halong Bay, you are pick-up by the tender to the cruise.
Tourist can buy the ticket to travel Halong by seaplane but they also book the boat tour to save money.
10 a.m: The tour guide will lead you to a yacht and check in the room.
11.30 a.m: Passengers enjoy the lunch in the restaurant on the boat with many types of sea foods. For example, the fish dish is Grilled Chopped Squid (Cha Muc), which is absolutely one of the most Vietnamese excellent seafood. Other delicious foods are saltwater bivalve, a succulent texture and a good source of zinc.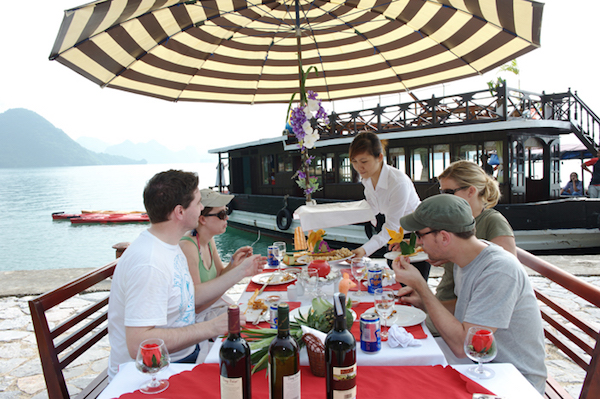 Depending on the rule of the brand tour, you can have two options either on following available menu or ordering others menu. During the meal, time for visiting the most beautiful place of Halong Bay through the unique islets with funny names such as Dog, fighting chickens, incense burner. Besides, there are two destinations such as " Hidden Wooden" cave and "Heaven" cave, which usually attract more foreigners by amazing.
Continuing the journey in  Halong Bay, you will discover a number of famous landmarks such as Sung Sot cave which is one of the largest caves and the most beautiful of Halong Bay. Then groups move to Kayak boat to explore freely the immense view of water and mountains. After one-hour rowing freedom Kayak, You will visit the Titop island is one of the most famous islands in Halong Bay with the beautiful beach. Traveler can freely swim, conquer the summit and grace overview of Halong from above.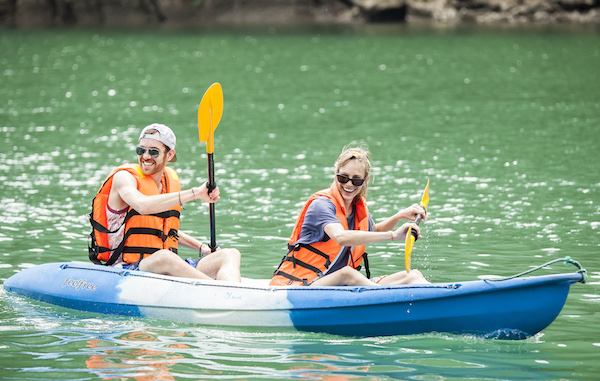 6 p.m: Travelers come back to a yacht to have a rest before dining at the restaurant. In the first evening, you should join to some activities on the ship such as squid fishing, watching movies, or karaoke.
The trip to Halong Bay by car
Schedule in the first day:
7.00 a.m: You will be picked up from the hotel in Ha Noi by the air-conditioned bus to Ha Long city through 4 hours.
11.00 a.m: Travellers come to Ha Long Bay. Take 25 minutes to visit Halong Bay from above. However, different with traveling by seaplane, tourists have trip by car, who want to grace Halong Bay from above need to apply in group over two people. The price ticket for one person is $92.
11.30 a.m: The tour guide leads you to a yacht and check in the room. After that tourist will continue the same activities on the boat like the activities of the first trip.
Schedule in the second day for both of two ways by seaplane and by car:
7.30 a.m: Tourist wakes up, has breakfast on the boat and take photo to save some awesome moments with your partners.
8.30 a.m: Following the tour guide, everybody comes back to Bai Chay to participate in some outdoor activities. On the way, tourist can enjoy the drink and grace overview of Halong Bay one more time.
Outdoor activities belong a part of the trips to Halong Bay from Hanoi. A cruise on the charming the island is a popular activity in there. It takes you closer to the limestone formations, natural grottoes and floating villages. One of the most satisfying things to do in Ha Long Bay is sunbathing or swimming which brings the benefit for your skin. Besides, the other special water sports are diving and kayaking that you can indulge in. To deeply experience quiet atmosphere as well as scenic setting on the beaches, trekking and cycling will become great things to do for tourists. Many private operators close to the bay offer equipment on rent for these adventure activities.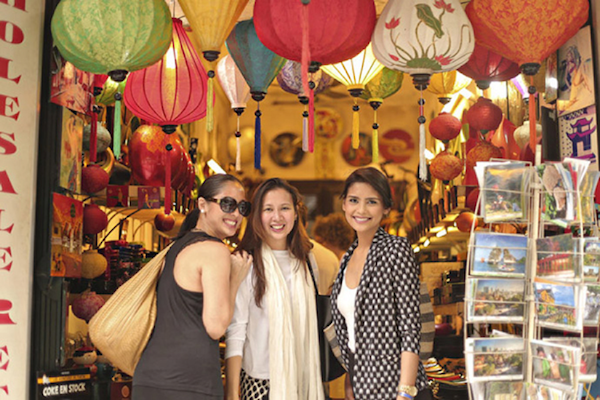 If you want to buy souvenirs for your family, Bai Chay local shopping center is the first choice as it has  various type of special high-quality product such as Halong Pearl shop, crocodile leather shop, wooden souvenir shop, clothes shop, coal souvenir shop… to own necklaces, wooden products, T-shirt… They come here not only to buy souvenir, but also for  taking photos about the interesting activities in local market. However, let's bargain before buying something.
12 a.m: Tourist has a lunch in the restaurant then get ready for bus pick up at 13.30.
3.00 p.m: Landing at Noi Bai Airport if you come back Hanoi by seaplane
6.00 p.m: Coming to Hanoi if you move by car.
Ending the trips to Halong Bay from Hanoi during 2 days and one night. We hope that the information will help you have an awesome trip in the relax.