Currently, travelling in Vietnam alone is becoming the hot trend of travellers. There are many reasons that lead to take a trip alone instead of others such as safe, experience, a new friend, and challenge. However, tourist also exists some crucial troubles when to do that. Therefore, the article will mention to demanded some interesting how to travel to Vietnam alone the right way.
Tips for traveling in Vietnam alone
According to the experience of expert traveling in Vietnam alone, some notes planners need to know.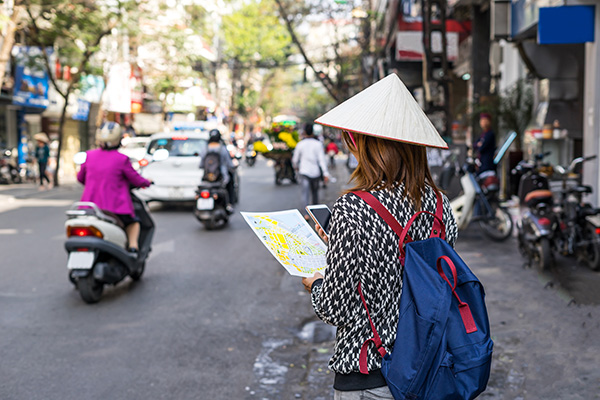 1. Clothing
When visiting holy places and national monuments, you should avoid wearing shorts and tatty beer T-shirts, even on hot days. Our website post two articles providing the information as well as the experience guiding the tourist buy clothing in both of North and South Vietnam. Before coming to Vietnam, you need to read news about the weather during that time to prepare clothes. For example, you have a trip to Sa Pa and Ha Giang where to locate in a high situation so the temperature is lower than others so you should wear the light jacket in Summer and Autumn.
However, if you come there in two other seasons, let's bring the thick jacket and raincoat because of the lowest temperature. One more thing is tourist should be particularly respectful of clothing choices when visiting a pagoda or temple. At these places of shorts, worship, tiny skirts, low cut tops, short skirt or bare shoulders are not considered appropriate costume. For example, when tourist wants to visit "Mausoleum" where requires polite atmosphere avoids some maintained clothes. However, you will buy sweat cloth or other in out-door with inexpensive cost.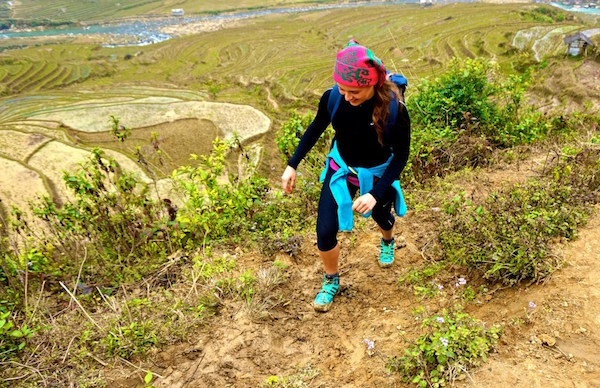 2. Transportation
The motorcycle is the most popular vehicle in Vietnam, which is not only used daily but also applied to travel around the country. Annually, the numerous foreigners tend to travel in Vietnam by motorcycle because they want to gain more experience. Others who don't know how to drive motorbike, they can choose another form such as "Xe om" which literally mean "hugging bike", cars and taxi. It is easy to call "Xe om" and taxi. If you want to drive by yourself, you can hire a motorbike with the cost from 70,000-180,000 per day. However, some women may have a difficult time getting on a bike with a stranger but for the most part, they are safe.
To have more experience, tourists can take a ticket by train, car in demanded landscapes after that they hire a motorbike to ride around the area. However, at night we highly advise women to call a taxi rather than motorbike because of the personal safety factors.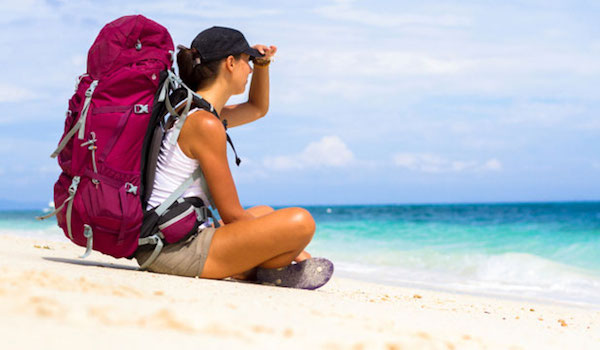 3. Costs
Currently, the being charged a higher price for something situation is happening, which require buyers bargain with sellers for the goods at lower prices. Especially, you come to the famous market such as Dong Xuan market, Night market, it needs your bargain. For example, the tourist usually buys the souvenir gifts for an acquaintance in these areas such as "Nón lá "(Palm-leaf conical hat) with 100,000 Dong (roughly 5$). Therefore, your payment must be often lower than the price they said with 80,000 Dong to buy a hat. To avoid this, though, it's best to try to learn numbers in Vietnamese and always ask, "How much?" even if it's for something as simple as soup. If a vendor or salesperson quotes you a much higher price, try to bargain or just walk away. Chances are, they will follow you and lower the price.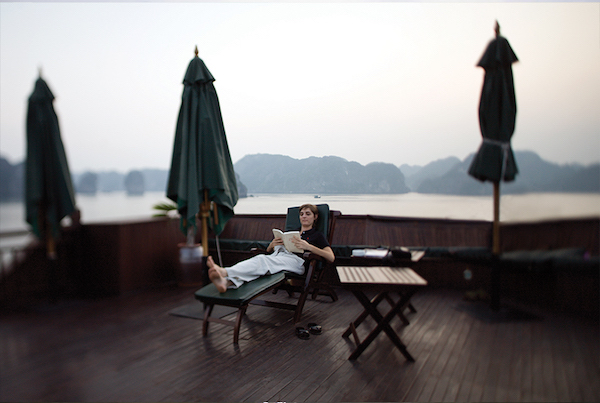 4. Currency
The Euro, Pound and various other currencies are also easy to exchange. If you intend to exchange your home currency for Dong, ensure your notes are clean and undamaged, as banks and other exchanges will not accept any notes which are torn, excessively crumpled or have written on them. Visa and Master card are becoming more accepted in many of the bigger hotels and restaurants, especially in the larger cities with usually a surcharge of 3%.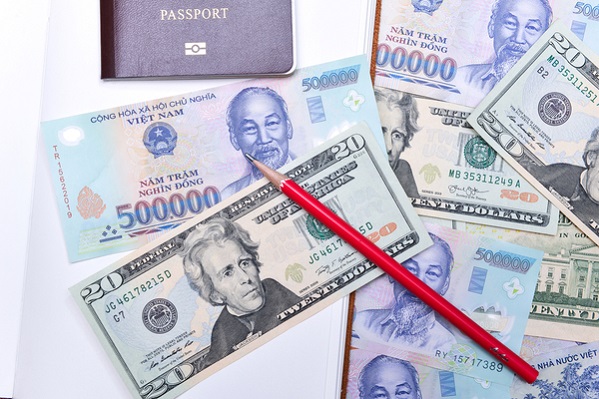 Reasons for traveling alone in Vietnam
There are three main reasons why you should consider traveling in Vietnam by yourself, plus some tips for how to do it the right way.
Firstly, Vietnam is a relatively safe country for women travelers as the incidence rate of violent crime is quite low. Therefore, whether women or men want to visit Vietnam alone are avoid dangerous from both of human behavior. Moreover, travelers coming to Vietnam rarely taking challenges to nature such as storm, drought, wild animals and so on. Vietnam is suitable for visitors who want to adventure because of less dangerous than others.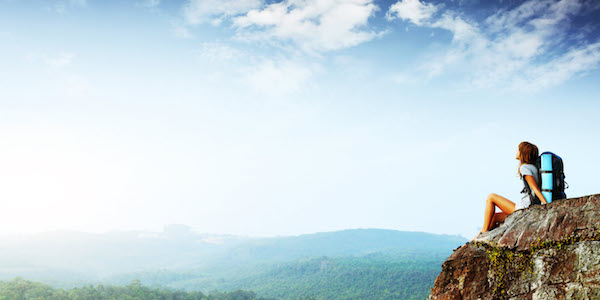 Secondly, obviously there are a lot of benefits to traveling with an acquaintance, but other people can often serve as distractions from the destination you're visiting. It is sure that when you come to the international landscape you tend to more concentrate on the plan and don't waste time on others. Your experience is also accumulated by new areas, new people, and a new culture. If a vacation is about having a great time with someone you know, by all means, go forth, but if you're really looking for connecting with a place and its people, consider going there alone.
Thirdly, people have the trend to expand their social network to find out the happy in life. As the research, tourist automatically makes you an interesting person with a story to tell anyone you meet, so capitalize on that. Many travelers choose a tour company or group to visit the target landscape easier. In the way, it is very easy to meet others who come from different countries and locals. Therefore, they can overcome some disadvantages including the locations, language, culture and so on. Moreover, we advise you use the social network such as Facebook, Zalo Twitter, Instagram and so on to check for your acquaintances recognize where you are standing.
In conclusion, Travelling in Vietnam alone is a hot trend for travelers who catching up. We hope that this article will bring some interesting to planners coming to Vietnam next time. For your reference, you can easily pick some spots in Vietnam highlights tour to travel.