Hue where has deep history and tradition cultural. Huong River and Ngu mountain is home of many music bearing deep as Hue royal music, folk music, religious music. Beside that, poetry, art, folk festivals and traditional craft village were developed in the pass that is the platform to contribute to the rich cultural and spiritual life of Hue people's past and present.
Hue court music is kind of mainstream which was National music was considered by Nguyen dynasty ( 1802 – 1945). Hue court music commonly used to court music performances in the palace for the major holidays: Te Nam Giao, Te xa tac, Welcome crowned king longevity, welcome angel… ue court music has been recognized as a masterpiece of intangible cultural heritage and to the tradition of mankind.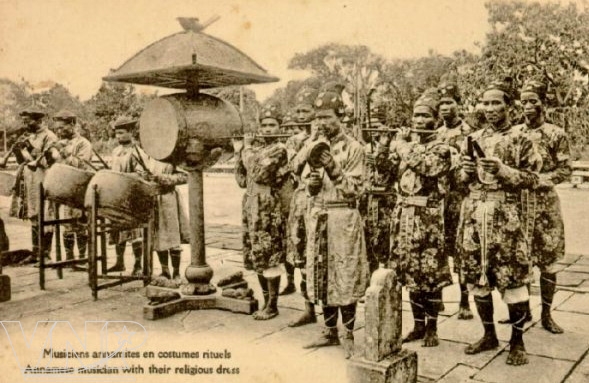 Hue royal music is kind of royal music so it has elegant words, noble. It is a symbol of everlasting kingship, the prosperous reign. Hue Court Music is the imperial dynasty Vietnam attaches great importance.

Hue music has nuanced local markedly, Hue music have not a local music in the Nguyen dynasty. In the pass, Hue royal music had a long time was the Vietnam's National music. Nowadays, Hue music has conquered the broad masses fans. Coming Hue, you will be deep inside in the Hue royal music when taking a boat along Huong river. Moreover, immersed in the sweet folk songs of Hue's girls is the most amazing experience you get this journey.
See list Hue Tours