Every part in Vietnam is different, but there is one thing same with other places; the people are warm, friendly, hospitable, openhearted, respectful and polite. This following article shows you how to know the best places to visit in Vietnam in December. Especially, December is one of the most appealing seasons to enjoy the strong wind in beaches and amazing sites in the South and the Center. The North might be cooler with the low temperature than the South.
The North of Vietnam in December is in the winter time. The temperature is low, about 20 Celsius degree in daytime and about 10 Celsius degree at night.
Where to visit in Vietnam: Hanoi
Hanoi is the capital of Vietnam. Ha means river, whilst Noi means inside. Hanoi is really peaceful and stunning with many tiny lanes.
It is terribly cold in December, but it is also interesting to explore the Old Quarter nearby Hoan Kiem Lake by on foot. It will warm you up. Many Hanoians see having ice-cream and walking around as a leisure activity during the winter days. December is also the family's month due to Christmas Eve and New Year's Eve. Many shops and stores will be decorated colorfully and warmly. You can immerse yourself in the crowded in streets or in churches in the heart of Hanoi like St. Joseph's Cathedral, Dong Xuan market, Ta Hien street, Hang Dao street… during festival time.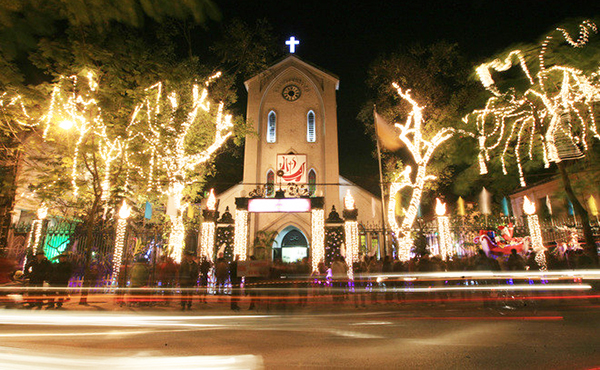 Far from Hoan Kiem Lake about two kilometer, Long Bien Bridge is worth visiting. This bridge is regarded as the witness of the wars in the past. Tourists ought to go on the left of the bridge like the French. Along with the ceramic road next to the bridge you had better go to Quang An flower market. There are plentiful kinds of beautiful flower which are sold in the market.
Because of the cold weather, you could make a plan to pack waterproof shoes, warm socks, a waterproof jacket, sweater, etc.
Where to visit in Vietnam: Halong Bay
After wandering around Hanoi, tourists may take bus or train to Halong Bay. Some calls Halong Bay as Bay of descendant Dragon. It is the national picturesque spots from 1962 in the North of Vietnam. Halong has approximately 2000 islands and islets. Hon Lu Huong, Fighting Cock Rocks, Ngoc Vung island, Ti Top island, Tuan Chau island are all famous. Taking kayak or yatch to explore many limestone kart sceneries becomes your memorable experience.
Halong Bay was recognized as a UNESCO's World Heritage Site in 1994 with romantic sceneries, spectacular landscapes. It has never put a stop to attract tourists come to visit.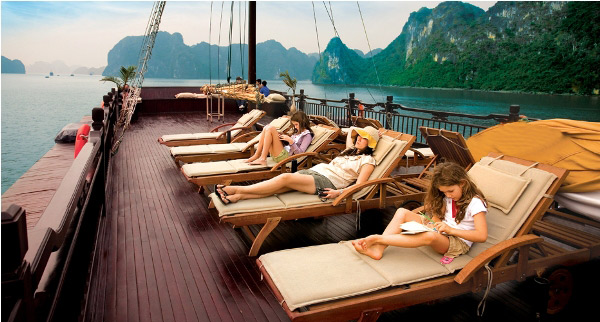 Sapa
Many foreigners want to know where are the best places in December and one of them is Sapa. Book a night train ticket or a bus from Hanoi in advance, it may take you about 4 – 6 hours to catch the highland area of Vietnam. It is extremely chilly and foggy at night (sometimes the temperature is under 0 Celsius Degree). There may snow in Sapa in recent years. Make sure you have warm clothes and shoes in order not to be get cold.
Do not miss to watch the sunrise over the valley in the morning when you come there in December. And the peach blossom in the forest will be in bloom in the late of this month, it is the natural gift of Sapa.
Where to visit in Vietnam: Hue
Leave the cold weather in the North, the central Vietnam is a little warmer. Hue is located in both sides of the Perfume River, which is the cultural heritage of the world. Come to Hue, it is an opportunity for tourist to discover valuable historic relics like Imperial Citadel, Tomb of Minh Mang King, Tomb of Gia Long King, Thien Mu Pagoda, Temple of Literature. The scenic spots like Ngu Binh Mountain, Tam Giang lagoon and Lang Co beach are recommended a lot. Royal Music, one of the unique cultures, and Folk music on the Perfume River are the pride of Hue tourism and local people.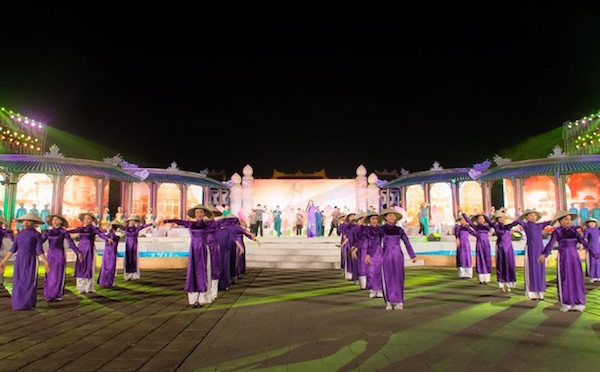 Where to visit in Vietnam: Da Nang
What to do in the most beautiful and cleanest cities in Vietnam – Da Nang?
Many famous scenic spots are in this city such as Marble Mountains, Cu Lao Cham Island, South River and many stunning beaches. Especially, Da Nang is famous for a plenty of legendary bridges with unique architecture like Dragon Bridge, Han River Bridge. It is totally safe when you travel to Da Nang due to the high quality security service.
Located between two World Cultural Heritage (Hoi An and Hue), Da Nang plays an vital role in developing regional tourism, consisting of the quality accommodation, service, and traditional cuisine.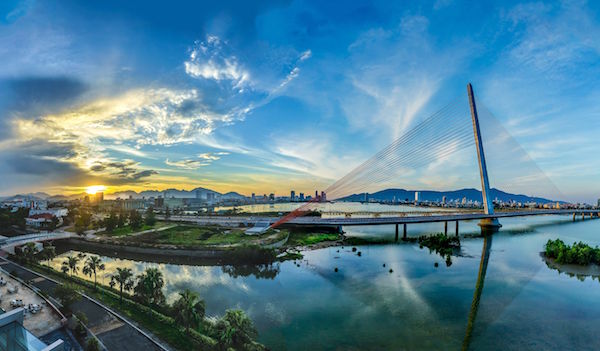 Where to visit in Vietnam: Hoi An
Following to the South, Hoi An ancient town – one of the best place in Vietnam highlights tours – which is peaceful and tranquil scenery is located in the downstream of Thu Bon river, Quang Nam Province. Hoi An was officially recognized by UNESCO as World Cultural Heritage in 1999. Fortunately, Hoi An avoids the distortion of urbanization and still preserves cultural platform. In a rustic, simple and poetic town, tourists will have chance to hire a bicycle or scooter to explore more about the lifestyle of the local people, folk arts, cultural and religious activities with romantic natural landscapes. Taking a boat ride and enjoying the night market, floating pretty lanterns down the river are so fantastic. Especially, dishes make Hoi An as the attractive site for both international and domestic tourists.
In December, the weather here is not as sincere as that of the North. However, do remember to pack warm clothes accompanied with. As Hoi An is a playground for many photography lovers, packing your best camera equipment is necessary.
Where to visit in Vietnam: Ho Chi Minh City
In December, you must travel to Ho Chi Minh City to enjoy the atmosphere of the Christmas because Ho Chi Minh City is the biggest and busiest city of Vietnam. Ho Chi Minh City is also a constantly buzzing and moving center for tourists due to many historical sites, beauty spots and museums. There are 11 must-visit museums in the city which is also marked the war against the French and Americans, consisting of War Remnants Museum – the most famous war exhibition in Vietnam.
Besides, you had better explore a lot of tempting sites in 1st crowded people like Opera House, City Hall of Ho Chi Minh People's Committee, Central Post Office, Nha Rong Port, Independence Palace and Ben Thanh Market. In recent days, many new high buildings such as Saigon Trade Center or Diamond Plaza have been developed, which contributes into the mixture of new and old lifestyles. The same as St. Joseph Cathedral in Hanoi, tourist can visit Notre Dame Cathedral in Ho Chi Minh City and walk in the downtown to enjoy Christmas atmosphere.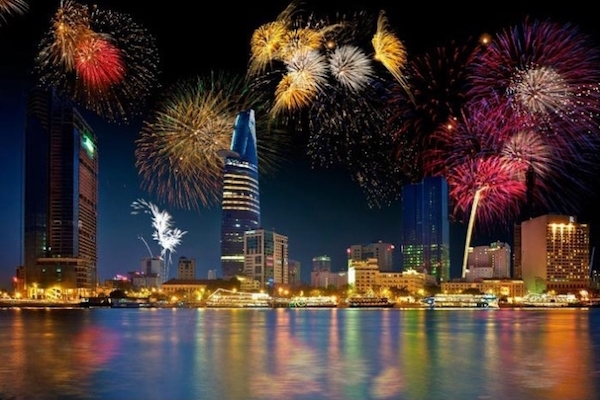 The weather is not as cold as the North. However, tourist will experience some seasons in one day: the winter in the early morning and the evening; the spring in the morning; the fall at noon with sunshine and slight rain in the afternoon. Make sure you have enough clothes for interesting diversified weather in this city.
For Christmas and New Year's Eve in December, you should seize the opportunity to immerse yourselves in the crowded and adore the spectacular firework in Hanoi, Da Nang and Ho Chi Minh City.
Romantic and joyful atmosphere in Hanoi, warm sunshine, little rain and festive atmosphere in Ho Chi Minh City, all of these make December become one of the best times to travel in Vietnam.