Close your eyes, what things make you feel the most happiest appear in your mind? With me, the first things appear in my mind is standing in a white daisies flowers valley in Moc Chau, windy and gentle spring sunshine. I want to be deep inside that scene forever, feeling peaceful, bright and full of happiness encroachment in my soul. Just my shelves okay, please do not pull me out quickly…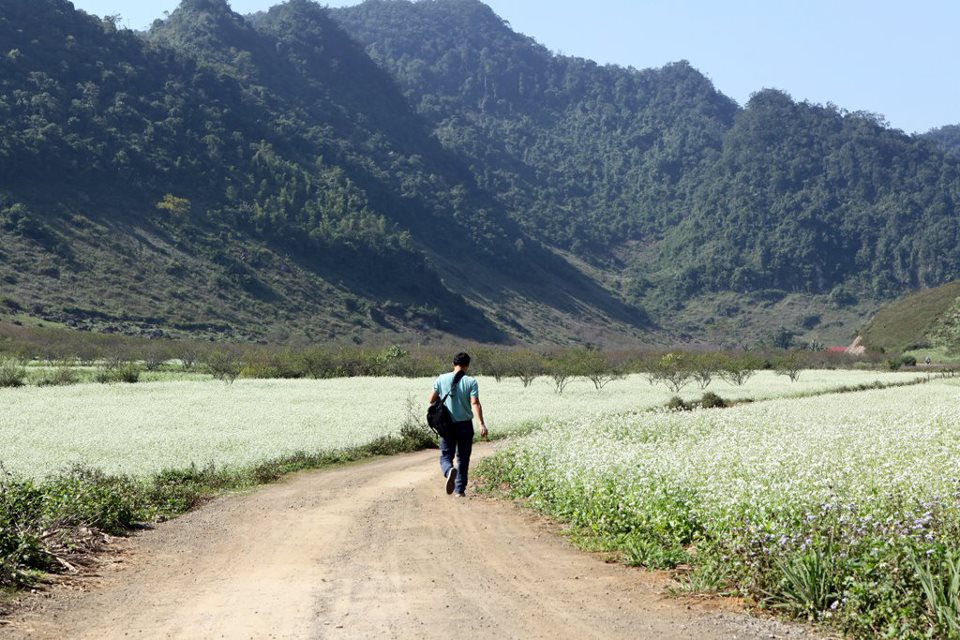 Moc Chau is not only beautiful by clouds embrace  the peaks, the immense green tea hills or the  scene is immerse in the peach bloom and plum blossom color that is white a piece spring sky. I sure when you go to the Moc Chau Love market, at least one time you look blankly by mysterious smile of girls in the highlands.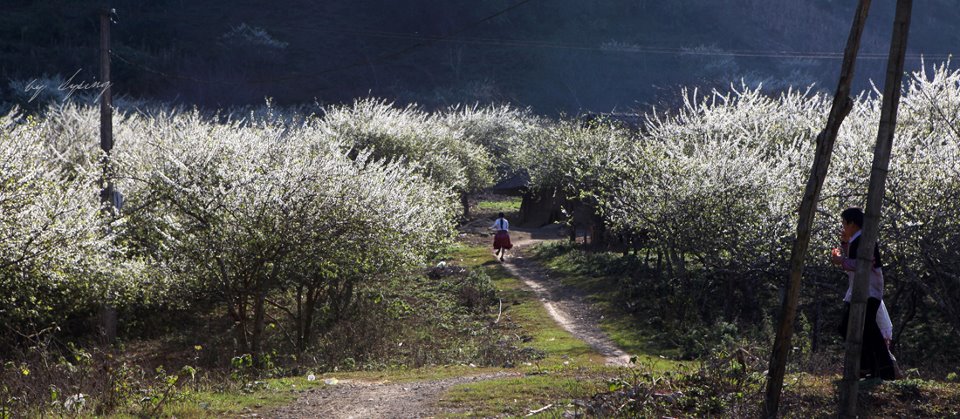 Nearly the Love market day, H'mong's girls who are  marriageable age prepare their dresses from a few months to wait before the Love market are happened , looking for their "lover". Nowaday, when Sapa Love market  and Khau Vai love market  are somewhat lessen the attractiveness. So, Moc Chau Love market  (Son La) is the destination of  Nghe An, Hoa Binh, Son La and Yen Bai, Lao Cai ethnic minorities people .the foreign tourists, the discovery travelers do not ignore this opportunity.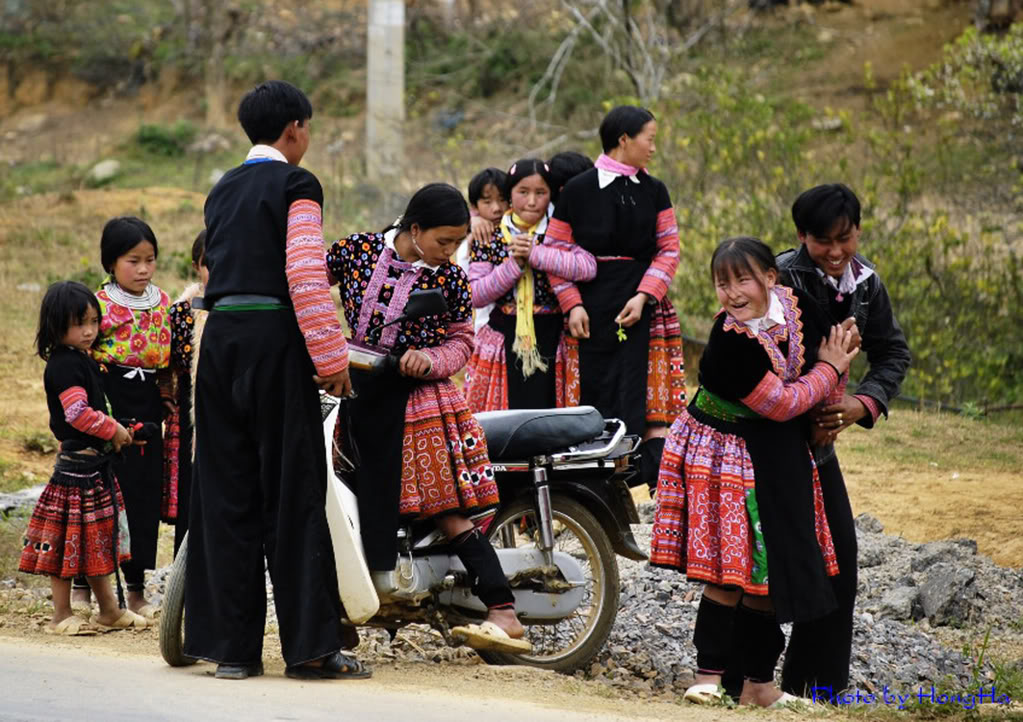 Actually, going to the Love market, they play musical instruments, dancing, singing and flirting romantic. In the flickering firelight and the  thousands of stars in the sky, you will see the sparkling eyes of sweethearts couple, loving smile of teenage girls or  the musical like the wind of the boys. That's so magical. At this time, seem all your stressful, sadness are disappear. Hence, what all things you leave is love in the cup of fragrant corn wine and groggy in their love atmosphere.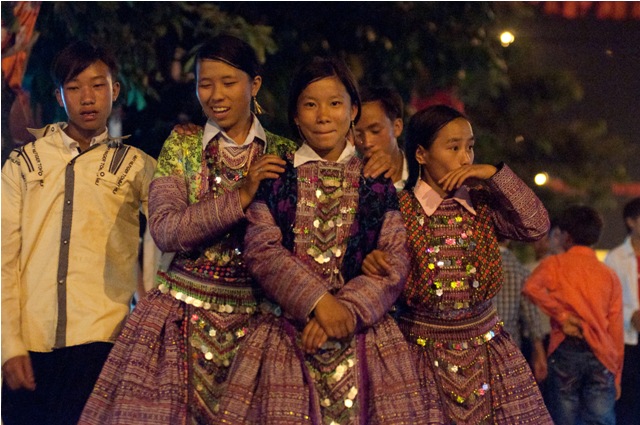 They have many reasons to come to Moc Chau Love Market. Some of them come to find out their lover; those who are previously did not together in the time, this will be an opportunity for them to meet again and chat all night. Anyways, some of them come to Love Market to see how do they love together. How do they love together? Let's come to Moc Chau Love market in the North Vietnam and feel about this.
Photos: SySing