In Vietnam, there's a place seems to be forgotten by development, a place where mountains, forests, and waterfalls are covered by fog. People there are sincere and rustic, though they have to live a destitute life in the mountainous region, they always keep a smile on their face. Let's come to the Northwest mountains of Vietnam and immerse yourself in the space of hill tribe market to have a better view of their life.
The hill tribe markets are different from the regular markets we often see in Vietnam, because they takes place on the highlands. They are weekly, monthly or annually markets held by the ethnic minorities inhabiting the mountainous regions of Vietnam, such as H'mong, Tay, Nung, Dao…. Because the road from their home to the markets is long and rugged, and they have to walk all the way, they often buy things for a week or even a month. So don't forget to check out the time if you don't want to miss the chance to have an amazing trip to the hill tribe market.
Come to a hill tribe market, you can have the most authentic experience of the life of Vietnamese ethnic minorities…
The markets are where they exchange goods, people sell their own labor productions and buy what they need, young girls come here to buy clothes, jewelry, older women buy food for their family, men come to buy alcohol, livestock or working tools…The most common goods you can find in most markets are textile products and food. You may feel overwhelmed when standing among the colorful stalls of fabric, dresses, scarves, bags… The colors of the costumes seems to make the lovely, mischievous mountainous girls even more attractive. 
Besides textile products, food is also a popular commodity here. The food sold in hill tribe markets isn't wrapped in glossy plastic wrap, there aren't freezer to keep food fresh, neither. The life of the people here is simple, they only eat grains, jungle vegetables, cattle meat… In some markets, local people also sell livestock like buffaloes, chickens, horses, sometimes the number of the cattle can be hundreds,…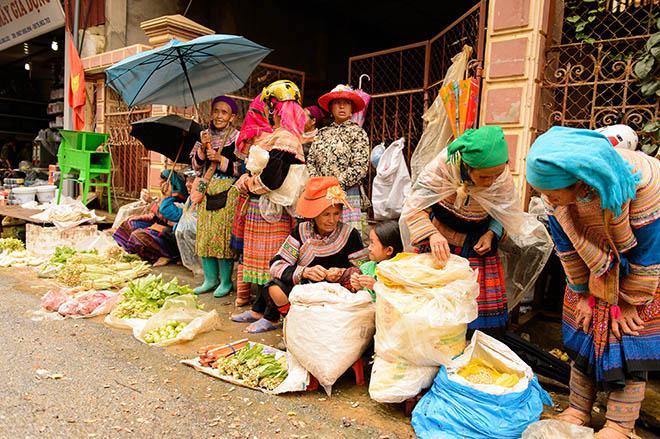 Because Northwest Vietnam has a sparse population due to mountainous and hilly terrain, there are even people has to live some hills away from their nearest neighbor, people's lives are quite calm and deserted. So the tribe market time is like festival to them, especially young boys and girls, that's when they can meet friends, to meet people from other villages, and even look for their own half. From the twilight of the market day, you can hear the sound of the horse's hooves pounding along the hills, the sellers and buyers' chatter, and the leaf-horn that village boys blow to attract the girls' attention… All those sounds warm up this lonely land, it feels like the mountains have just woken up from a deep sleep.
If you're lucky enough, you may come to a hill tribe market just in time for the local festivals, in which people usually dance and sing traditional songs, play traditional games of their ethnic groups. Don't be shy to join them, the people here are always generous and friendly, although you may be a little clumsy at first, this will definitely be an unforgettable memory.
Don't forget to taste some local delicacies
The food of Vietnamese ethnic minorities is completely different from the one in the urban area, so sometimes, eating here can also become a challenge for you. Are you ready for that? Here are some suggestions for you:
"Thang co" ("Thắng cố" in Vietnamese): this "scary" dish is horse meat and organs stewed with mountainous herbs, it's served hot. The meat and organs are chopped so you don't know what exactly you've just put in your mouth. This unique dish is perfect for a cold day on the mountain.
"Men men"("Mèn Mén" in Vietnamese), corn rice cake, corn wine: while rice is the most important food for people in delta of Vietnam, corn does mountainous people. You can find plenty of dishes made from corn in the market, especially corn wine. Even when you don't drink it, just the scent of corn wine is enough to make you ecstatic.
Sour "pho"("Phở chua" in Vietnamese) : This dish is different from Hanoi beef pho, it's served with pork and pickles. A bowl of sour "pho" for a frugal breakfast is a great choice to start a new day.
If you don't get used to these dishes, don't worry, there are some other dishes that you can choose: "lam" rice (rice cooked in bamboo tubes) , grilled egg, glutinous rice doughnut, five-colored sticky rice…They are delicious and easy to eat, too.
You can buy some unique handmade souvenirs.
There are lots of things you can buy here, the colorful "tho cam" textile handicraft can be lovely gifts, they use "tho cam" fabric to make clothes, handbags, dolls, wallets, earrings,… Or you can buy medical herbs, the local people usually collect them from the forest, so it's really good for your health. But make sure what kind of herb you need, some of them may be allergenic, or too nutritious, check carefully before buying because they can be moldy due to poor storage condition.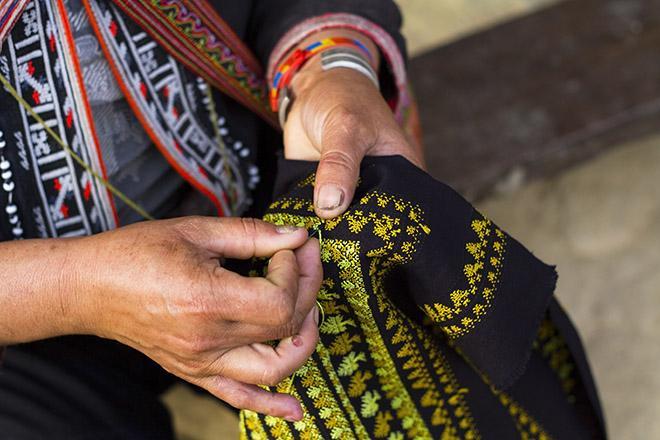 Some famous hill tribe markets in Northwest Vietnam:
Bac Ha Market :
Time : Every Sunday – from sunrise to 2 pm
This is one of the largest market in Northwest Vietnam, there are many separated zones specializing in specific products. The moment you step through the entrance you can see colorful textile products, go deeper inside people also sell food, livestock, …
Dong Van Market
Time : Every Sunday – from sunrise to 2 pm
Like in other markets, they flock here to trade clothes, food and livestock. Young girls and boys usually come here to look for their sweetheart. Some cultural activities are held here monthly from 14th to 16th.
Can Cau Market
Time: Every Saturday – from 6am to 1pm
Besides the goods, the people sell numerous local delicacies here, so prepare an empty stomach to taste everything you want, like "thang co" or "men men".
Coc Ly Market :
Time: Every Tuesday – from 8.30 am to 1.30 pm
It's 35km away from Bac Ha Market, this isn't as big and crowed as Bac Ha or Dong Van market so it still remains the traditional features of ethnic minorities' market. You can clearly feel the life of local people here.

Dos and Don'ts when you come to the hill tribe market.
This place is where many ethnic minorities live, so the customs are also very complicated, you should remember some important notes to avoid unnecessary misunderstanding:
Should not wear white clothes. To some of the ethnic groups, white is the color of funeral and bad luck.

Don't whistle, it's considered as the sound to call the devil.

Don't rub the children's head, doing so may hurt their souls and make them weak and thin.

If the local people ask for your name and age, should politely refuse to answer.
Otherwise, some notes are important for a perfect trip
When you come to a livestock market, don't get too closed or take photos with the animals, it can be dangerous.

Make sure you always go with your friends or in groups, note the number of tour guide or hotel, if you get lost it's difficult to ask the directions because many people here can't speak English

The weather is unpredictable so always bring coat and rain coat with you, but be careful with umbrellas and hats because there are rules about them when you visit some villages.

Prepared snacks in case you don't get used to the food here

If the price is unreasonable, you can politely bargain or refuse to buy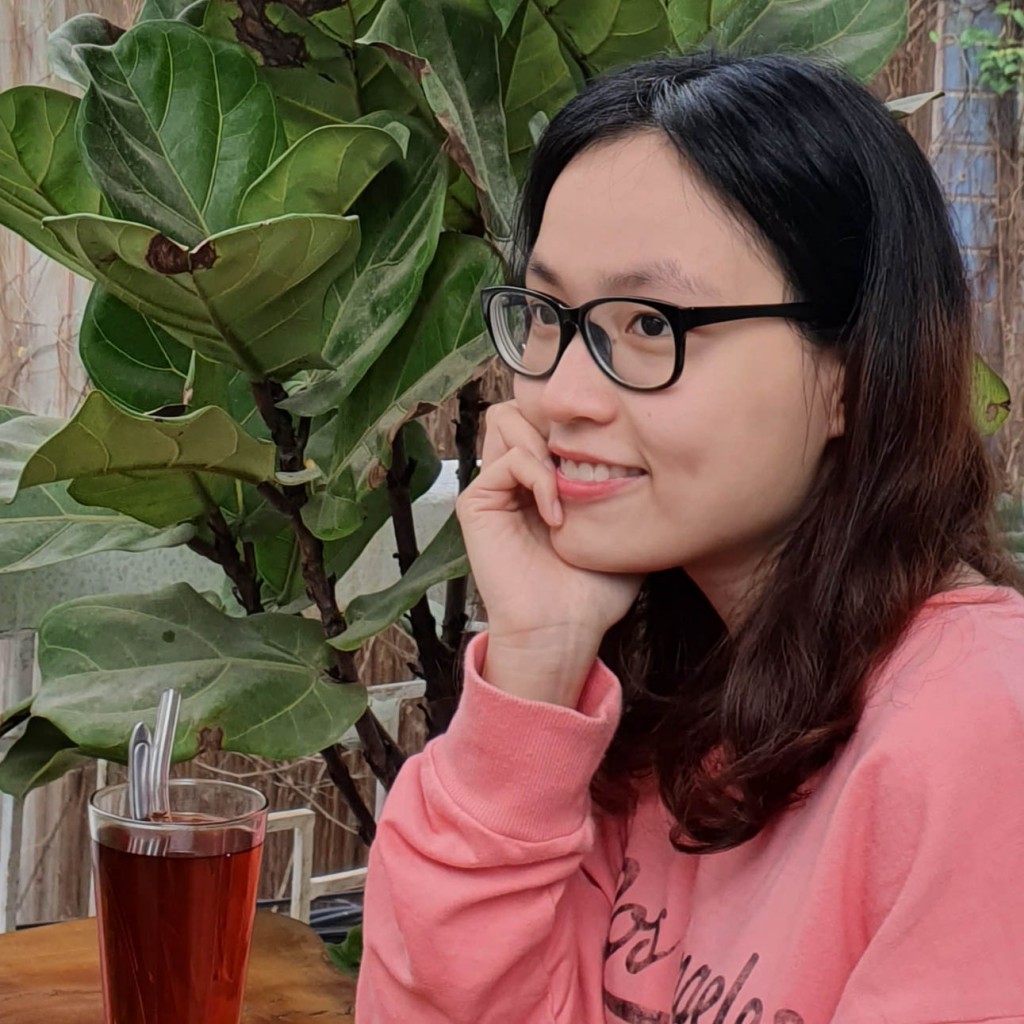 Mia

I was born in the middle of a city where crazy traffic and noise were my childhood's fear. But life is too short to just stay safe in my little home, traveling can not be a dream forever, and so, I stepped outside that door and hit the road...
Travel With Us: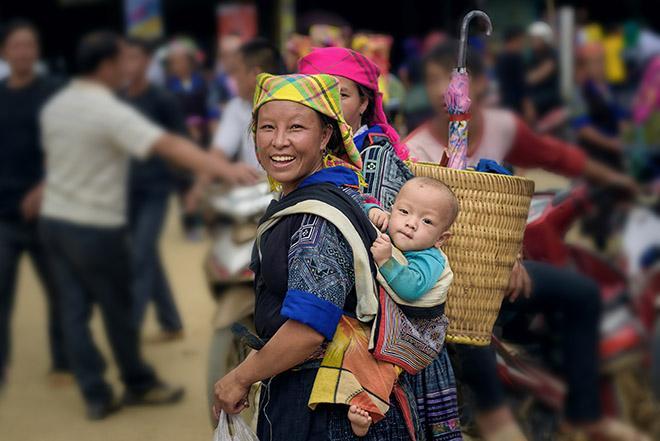 Essential North Package 7 Days 6 Nights
A fulfilling discovery of all Northern Vietnam signatures within a week is totally possible – with this tour. The package offers you a diverse experience of various attractive destinations in the area, from a tranquil mountainous Sapa to the splendid Lan Ha Bay, which will ensure both your natural and cultural exploration.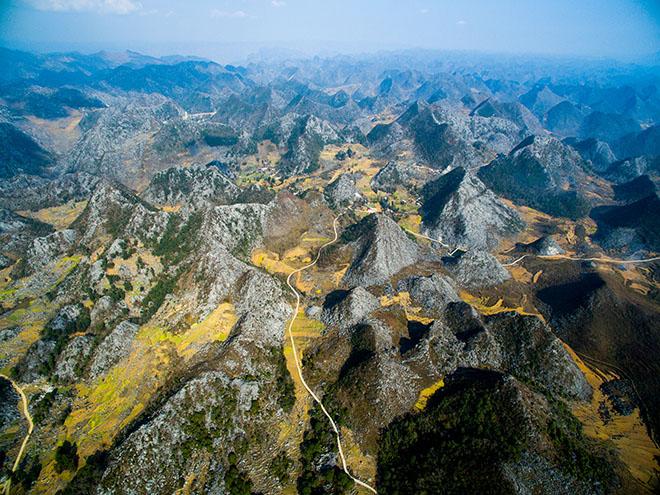 North Vietnam Adventure 7 Days
Explore North Vietnam in 7 days, including Ha Giang, Lao Cai – Sapa. You can experience the North Pole area in Ha Giang, visit the deepest part of Southeast Asia and travel through the northern highlands of Vietnam. Enjoy the famous cuisines in Sapa – paradise land of Vietnam, discover the unique landscapes and ethnic minorities of these areas. Travel along roads snaking through high passes, journey through fertile valleys, see incredible rice terraces and visit colorful ethnic-minority markets. Discover some historical places, participate in the night activities of local people and experience traditional dances.
Northern Vietnam Highlight for Families
If you're seeking for a chance of family gathering and relaxing time on your own – at the same time, this is the package born for you. This tour offers diverse experience that can meet everyone's expectations, from the ancientry of Hanoi to the rich culture in Sapa, or the spectacular sight of Ha Long – one of 7 Natural Wonders of the World.
Or more Vietnam tour packages.