About 10 kilometers to the south east of Hanoi center is the paradise of handicraft products that attracts thousands of tourists annually. It is also well known for many ceramic products exported worldwide. With the history of 1000 years, Bat Trang is truly an ideal destination for those who want to explore the Vietnamese original culture. Now, let's take a trip and find out the reason why it is called "the village of artists".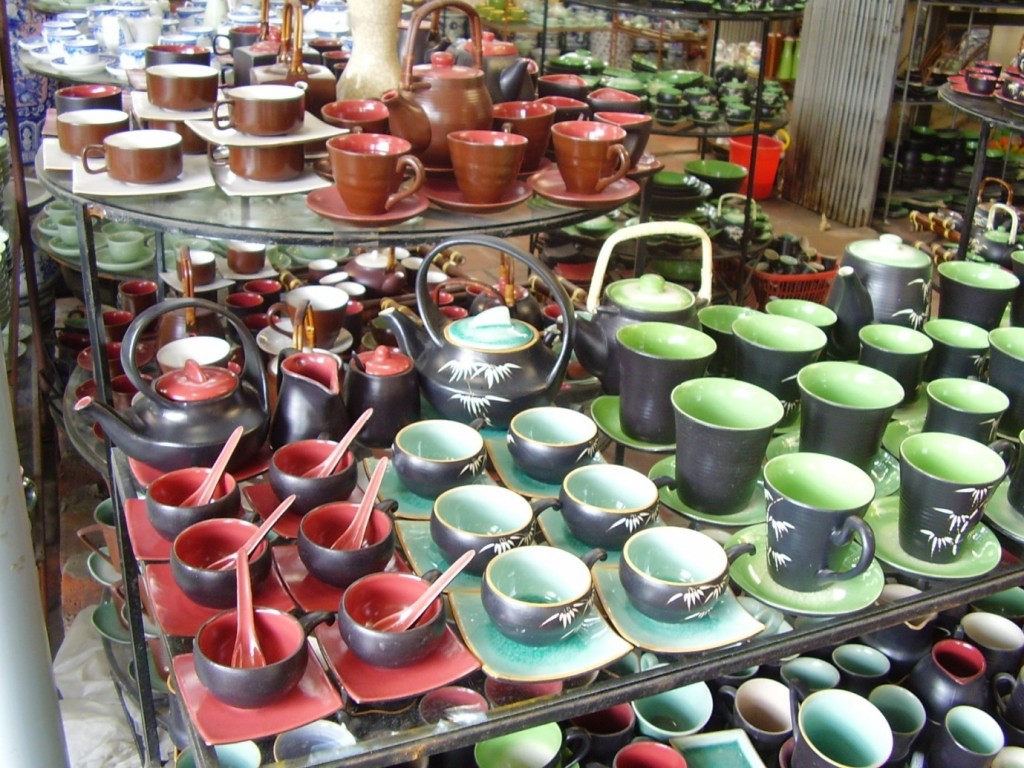 After getting off the bus, you will immediately feel a tranquil atmosphere absolutely different from that of towns. For sightseeing, going on foot is not bad, but there is a unique vehicle only available here that worth trying. It is "buffalo car". Driving "buffalo car" along the riverside will give you the opportunity not only to enjoy picturesque sceneries but also to contemplate ancient architecture of the village. However, when going into the village, walking is advised.
As soon as entering the market, visitors will be overwhelmed by the numerous numbers of ceramic workshops. The whole of stores are full of pottery items. The Bat Trang's are easily distinguished from China-imported ones for high quality glaze, sophisticated patterns and various designs. The products mainly divided into 3 categories: utilitarian ware such as plates, bowls, flowerpots or vases; the cult ware, to name a few, candle holders, lamp stands or incense burner … And the objects that draw the most attention from tourists are decorative ones. Visitors are able to buy so many kinds of craft souvenirs with a reasonable price. Yet bargaining is recommended to some extent.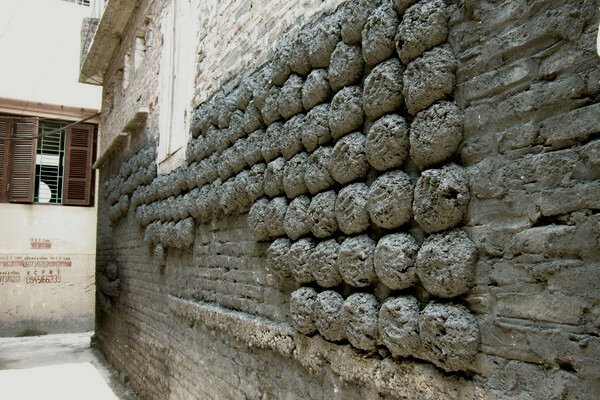 If you just want to go sightseeing, feel free for it. You can wander around the market, taking picture as many as you want without obstruction. You can also take a look at Van Van gallery where a wide range of pottery masterpieces are exhibited. Taking some minutes to walk into small lanes, you will find out an ancient wall made from naked coal, a no-where-exist heritage.
Last but probably most interesting is being a potter yourself. It is quite easy to find a place where you are allowed to make a pottery product by hand. The process simply includes 3 steps. The first is making frame and then your raw product is gradually formed. The second is decorating it with hand-made patterns and covering it with glaze. The last is baking your product in a kiln; a crafter will take responsibility for this step. If you do not feel confident, the instructor is willing to help you step by step so take it easy. It costs you only 30,000VND for a complete ceramic product made by yourself to bring home as a special present.
Finishing one day in the most popular ceramic village in Vietnam but the valuable memory will last long in your mind.
Recommended tours
–       So Ah   –