Known as one of the most beautiful beaches in Vietnam, Quan Lan Island is located within the area of Bai Tu Long Bay, stretching on a total area of 11 square kilometers, from Van Don mountains to Giot Mountain. Quan Lan has been sparsely inhabited for quite some time because of being one of the outlying islands of the Ha Long Bay region and technically in Bai Tu Long bay. Having the pristine scenery, and fresh atmosphere, the island not only features full factors of an imposing natural site but also preserves many historical and cultural values.
You can get to Quan Lan either from Halong Bay or from Cai Rong Pier (near Cua Ong). Ferries from Halong would take about 1.5 hours while speedboat from Cai Rong pier takes about 45 minutes. Ferry boats will drop you off at the port south of Quan Lan village while private chartered boats can drop people off at the northern port near Minh Chau. Along the way you will have the opportunity to enjoy the view of thousands of islands, large and small stones in many shapes. You will be impressed with the transport people use when go from the pier – tuk tuk (a 3-wheel vehicle). This is not only the most popular type of transportation but also the best and interesting way to visit this island.
Along the two sides of the islands are many long sandy beaches covered by forests. Moreover, coming Quan Lan, visitors will have great chances to experience the delicious seafood, from crabs, lobsters to various types of fishes.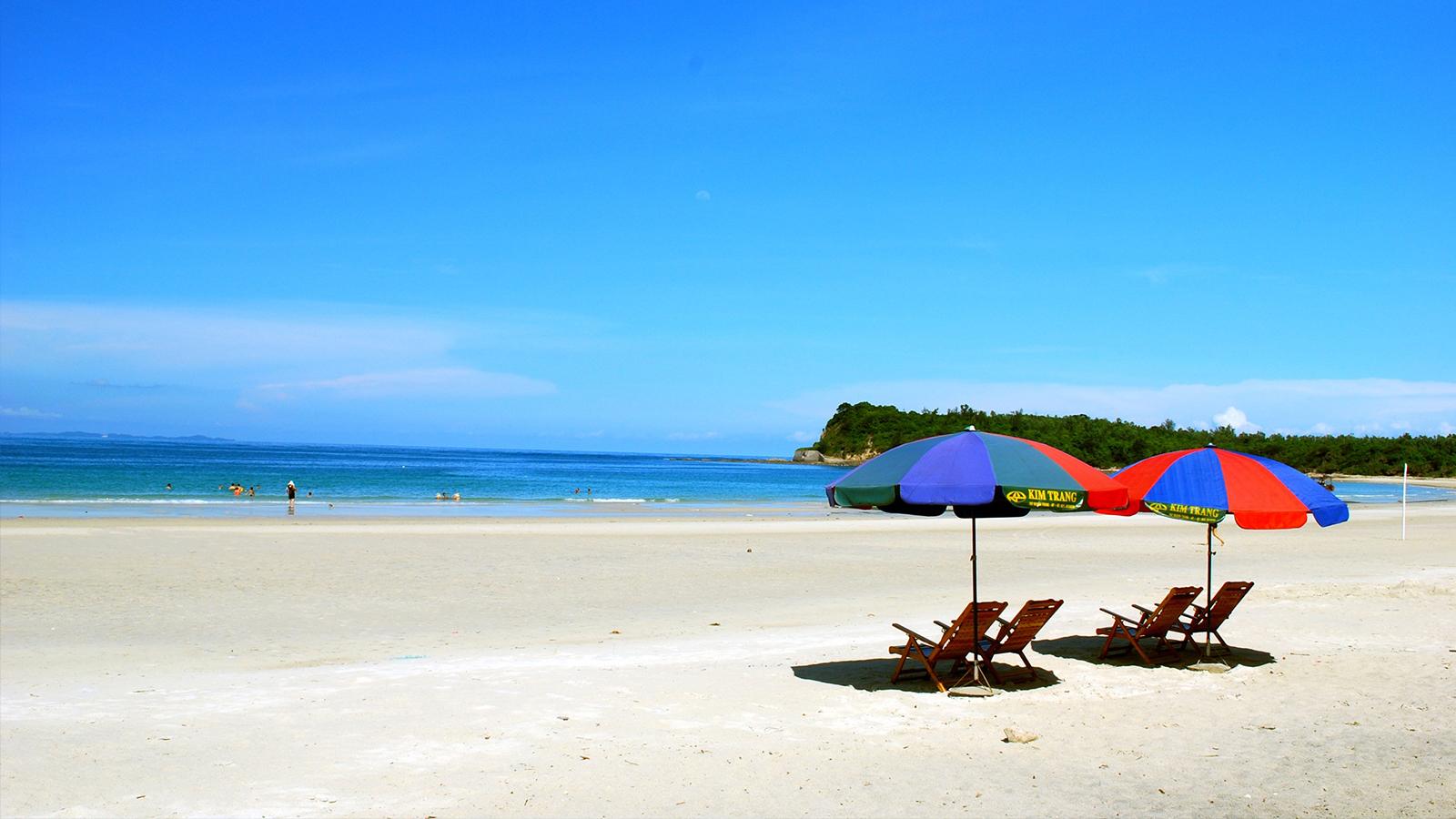 The paradise of blue sea and white sand
The main attraction on Quan Lan is the beautiful, 1km-long crescent-moon sweep of Minh Chau beach on the island's northeastern coast. Quan Lan has 3 beaches: Quan Lan Beach, Son Hao Beach and Minh Chau Beach. All three beaches have white sand and are quite pristine compared with other beaches near Halong Bay. Quan Lan's beaches attracts people because of the breath-taking beauty of nature with stretches of white sand dunes beneath some casuarina. The sand here is whiter and sparkling in the sunshine in the clear blue waters that are always suitable for surfing.
The Son Hao beach impresses tourists with big wave, a very busy service area; Minh Chau beach is the tranquil beach with calm water and Van Hai beach is famous for its large rocks. Thanks to the beautiful beaches, each year there are more and more tourists visiting the island. Watersports action includes kayaks for hire and there are lots of cheap eateries for beer and seafood. You can have a good time for walking, swimming and enjoy the scenery as beautiful as paradise.
One interesting way to explore the island is hiring bicycles to enjoy beach forest and Minh Chau beach. Here, visitors can share wonderful times with their friends and family and enjoy outstanding scenery of green forests and blue beaches.
Historical and cultural values destination
There are many ways for you to explore Quan Lan Island as well as Quan Lan Commune. Motorbike and bicycle are the common means that you can hire with acceptable cost. But tuk-tuk is the most unique and interesting means which is the best choice for a group of visitors. With slow speed, you can experience the life, people and scenes in Quan Lan or even stop at any restaurants and food stall for eating.Quan Lan Town is the main town on the island. Apart from hanging out on the beaches, and cycling or motorcycling around this long, slender island, you can discover Other island attractions include forest walks and a beautiful 200-year-old pagoda in Quan Lan Town. Situated with a group of pagodas and shrines on Quan Lan Island Commune in the Van Don District; 35 km from Cam Pha Town and 55 km from Ha Long City. It was built at end of the Later Le Dynasty (in the 17th century), and was restored on numerous occasions during the Nguyen Dynasty. This is a beautiful temple which made by woods carved elaborately, sophisticatedly. Over hundreds of years, the wooden temple still keeps it beauty. Here, visitors can light incense sticks to commemorate the general of Van Don town, Tran Khanh Du and discover the architecture of the old pagoda.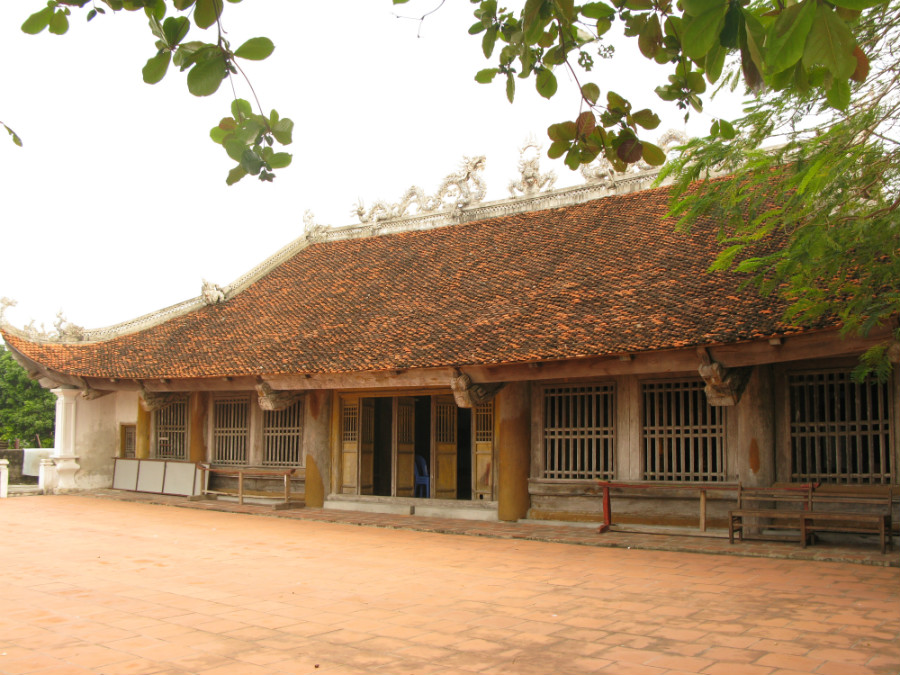 The air at night in Quan Lan is very fresh. You can be with your family and friends to have a bonfire on the beach and listen to the fire along with the sound of the wind, and the wave. In addition, it's very interesting to cycle through small villages or small white sand dunes, enjoy the sea breeze and listen to the whispering sound of the wave.
Come to Quan Lan, all the worries of everyday life have gone, you will feel so comfortable and totally free in this beautiful nature. With the beauty of scenery, and fresh air, Quan Lan island does actually bring the beauty of pristine nature and the the immensity of the sea to the visitors. Taking to Quan Lan Island, visitors will have fantastic experiences!