As one of the most attractive tourist destinations in Vietnam, Sapa gets crowded during holidays and weekends. Especially, Sapa hiking becomes an exciting option for all of the trekking lovers and adventurers who get involved in the spectacular beauty of nature in the place. Whether you explore this foggy town on your own or with groups, it is never an easy task, especially on your first time. As a result, please spend time reading this guide on the best Sapa trekking so that you can arrange the most detailed plan in advance.
Getting to Sapa
To get to Sapa, there are two popular means of transport, including by bus and by train. For those who want to spend much time experiencing the stunning route from Hanoi to Sapa, then taking a comfy sleeper bus is highly recommended. The highways between these two cities are safe and convenient. What you need to do is to go on the bus, take a deep sleep on your bed, and wait about 6 – 7 hours to reach the destination.
In case you don't have much time, then take a train from Hanoi to Lao Cai is indeed the faster way to consider. After checking in the Lao Cai Station, you need to take a bus to reach Sapa. In order to avoid the feeling of having carsick, it is advised to take some medications, and then take a nap.
What to expect from the trip to Sapa?
A perfect blend of nature, terraced fields, valleys, hills, and mountains is what to raise your eyebrows. During the Sapa hiking experience, you would have an opportunity to trek along the irresistible rice terraces and stay close to nature beside the streams. Along the walk, it is quite possible to pass by many different ethnic villages, meet the local minority groups, and then learn more about their distinctive culture. There is nothing greater than seeing the clouds slowly floating right in front of you, the fresh wind blowing your hair, the locals conducting their daily business, and the playing kids having fun moments together.
Guide on Trekking to Sapa
Without a doubt, trekking is the high-ranked activity in the to-do list in Sapa since the place is blessed with the mountainous topography, perfect for both the short and long trekking experiences. There are several areas that you can make a trek. If nature is what you want to marvel at, then choose a hike to Muong Hoa Valley, Tram Ton Pass, Fansipan Mountain, and so on. If you are interested in the ethnic locals' customs and traditions, it is a nice idea to go trekking to Cat Cat village, Lao Chai village, Ta Van village, etc.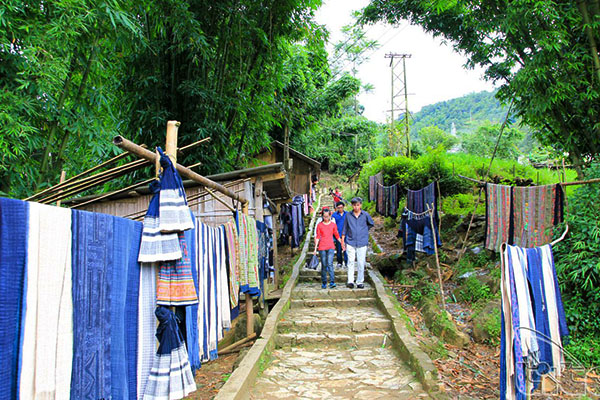 Depending on your preference and level of comfort, it is quite possible to either plan your entire trip to Sapa beforehand or get on the bus and make it become true after getting there. For adventurers, there is no real need to book a trekking tour ahead of time since they will often be approached by the H'mong ladies offering to guide them on a trek as soon as they arrive. You can either choose to do a day trip or a multi-day trip.
If you have much time, it is suggested to spend your first one or two nights in Sapa town so that you can arrive in Cat Cat village and Fansipan mountain. Then, make a schedule for a 2-day trekking tour with a local guide, and finally, end up in one of the smaller towns nearby to relax and unwind.

How difficult is Sapa hiking?
For the seasoned trekkers, it is not hard to do this trek. However, for the newbies, it is important to keep in mind that Sapa hiking requires the good fitness and optimistic mind since trekkers are required to walk up and down the hills, under the unpleasant weather condition. Hence, try to get yourself well-prepared to avoid getting too exhausted. In general, a regular trek lasts about 12-15 kilometers a day (within about 7-8 hours). Nevertheless, trekking is not like when you climb a mountain since the trails are easier to walk. Just having good health, and you always make it real. If you intend to book a trekking tour, make sure to let your tour guide know your health condition so that he can give you best advice on which the trekking route is suitable for you. Depending on your possibility, budget, and need, you are able to do the Sapa trekking routes in one day or over the course of multi-days.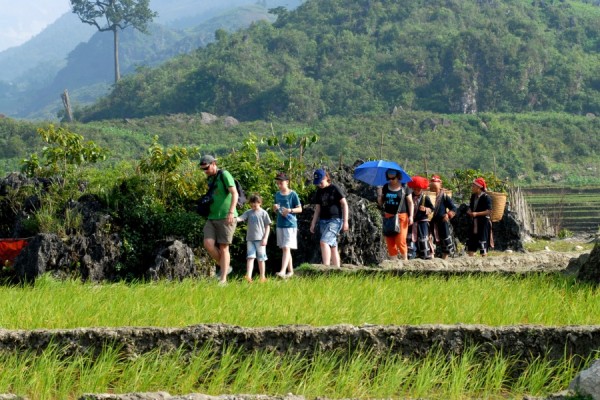 How to choose a Tour Guide?
First-time trekkers often want to enjoy safety. Thus, a tour guide is a need for their journey. Tour guides have a rich understanding of Sapa, such as the difficult roads, hills, terraces, and forests. Sometimes, the tour guides can lead you to the hidden places that are not even shown on the map by trekking along the fields and forests. Of course, you will always feel comfortable and satisfied with the experienced guide on where to stay, to eat or how to explore Sapa in a better way.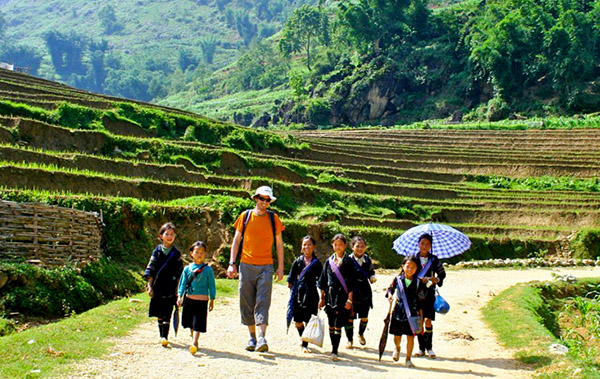 In case you don't want to book a trekking tour, there is also no need to worry. As mentioned above, you will be surrounded by the H'mong locals offering you their tour guiding services once you get off the bus. Remember that you spend several hours or even days with your guide during the trekking journey, so it is better to choose the one who is friendly and easy to communicate with.
How about choosing a tour?
Before deciding which tour to end up with, you should consider the following questions, like: How many days would you like to trek? How lengthy and difficult level would you like the trek to be? Do you wish to watch the fabulous beauty of the waterfalls? Or do you simply want to have a panoramic view from the top of a mountain? And so on. Once you let your guide know the details of the kind of trekking that you'd like to plan, he will determine what villages/valleys you will visit and where you will stay.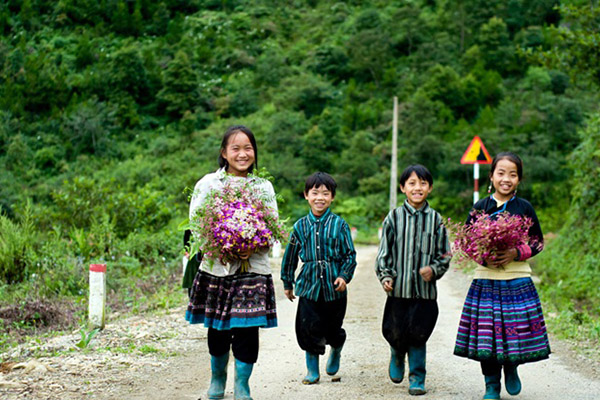 What routes should you select to trek?
Lao Chai – Ta Van – Giang Ta Chai
As it is the biggest tourist destination in the Northwest of Vietnam, Sapa will not disappoint you with a lot of trekking routes! Trekking along the Muong Hoa valley, and you will visit the Black H'mong village in Lao Chai. If you are still fascinated with the local hill-tribe locals, then stop over at Ta Van, where the Dzay ethnic people live. While watching their daily lives, you can also feel like home by their kindness, friendliness, and warmness.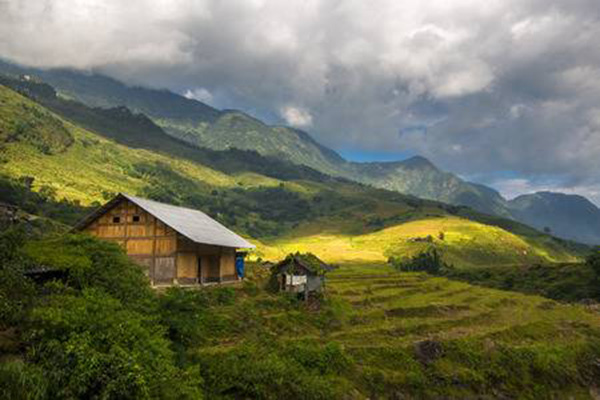 Then, continue walking through a bamboo forest to Giang Ta Chai – a Red Dzao ethnic minority village. After a short break in the nearby waterfall, you should hike uphill to a road to come back to the town.
Cat Cat Village – Muong Hoa Valley – Hoang Lien Son Mountain range
For nature lovers and cultural addicts, this route becomes a wonderful option. Leaving the Sapa market town, you will hike downhill to Cat Cat village. Don't forget to enjoy the breathtaking landscape and scenery along the road. Regarding Muong Hoa valley, tourist will have chances to take exotic photos and sight of Sapa's views, including the spectacle of the enchanting terraced fields. While exploring the magnificence of the valley to enjoy its breathtaking landscapes, you also visit other small and isolated hamlets and villages where the Black H'mong, DZay, and Red DZao are at home and at work.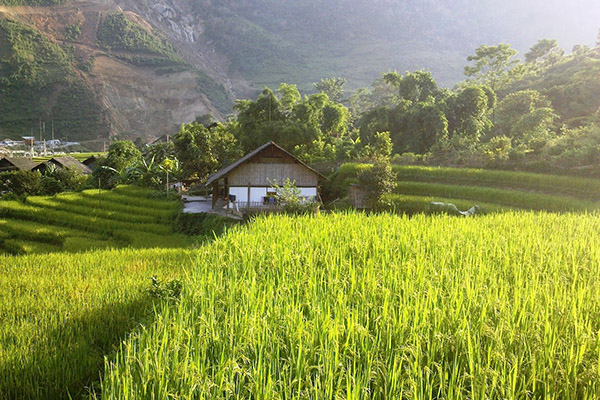 What to Pack for the Sapa hiking trip?
In the town, there are a number of stores selling the trekking gear. The tip is that you should buy the trekking gear in the Sapa market that has cheaper prices in comparison with the shops in the center of town. However, the bargain is a need to avoid being cheated. Be prepared all of the basic things, like a good pair of jogging shoes, water bottle, raincoat, anti-bug repellent spray, snacks and drinks, suitable and light clothes, the camera with a recharger, medicines for wounds, fever, cold, and diarrhea, etc. Don't bring a lot of stuff. Just bring something necessary because a nice and light backpack can help your trekking journey a lot easier
We hope that with the advice on Sapa hiking, you can be confident to let the travel company know your ideas or even plan yourself the most memorable and wonderful trekking trip in your life.