Travel Sense Asia has officially been through a 10-year-journey of "bringing the highest level of convenience and satisfaction to clients". We are proud and pleased to witness this limestone together with our endearing customers. That's why we are running this promotion as a thank you gift.
So normally, everyone wants to receive a birthday present, this year we want to do the opposite. By leaving your request at this link,  you have IMMEDIATELY $ 100 to use for all trips to Vietnam / Laos / Thailand / Cambodia / Myanmar with us. Our consultant team will get back to you within 24 hours.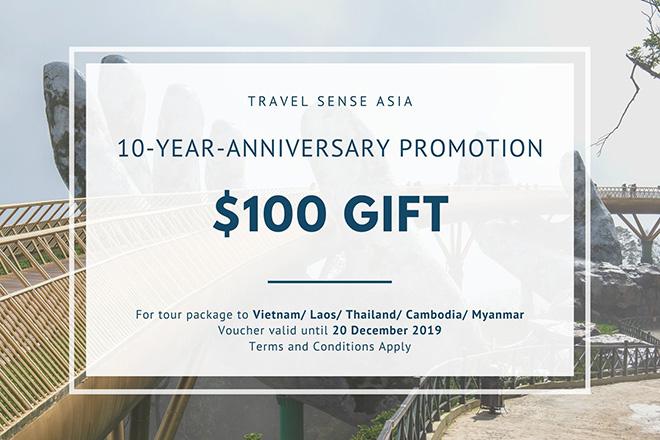 Please note the following conditions:
– This voucher is valid for new booking only, with total invoice from US $2000 and arrival date until March 31, 2020.
– Your request must be sent no later than December 20th.
– This voucher can not be exchanged for cash. Applied once and not combined with other promotions or special offers.
"Best Deals. Expert Advice" is what we aim. We hope you would take advantage of this promotion to save money for your next trip!