This trip is a perfect introduction to trekking in the northwest highlands of Sapa, with time also spent in the architecturally rich capital city of Hanoi. You want to spend more time in the Sapa tower. Spending 3 days and 2 nights in Hanoi Sapa Tour offers a balance of cultural insights and physical activity set amongst some of northern Vietnam's most stunning landscape scenery. After visiting the vibrant city of Hanoi, you travel by comfortable overnight train to the hillside retreat of Sapa in the country's north.
Welcome to Hanoi – the beauty capital of Vietnam
After a long time on airplane, you will reach Vietnam – the S-shaped land, where 54 different ethnic minorities inhabited. The first place is Hanoi which is the capital of this country. The city is known for its centuries-old architecture and a rich culture with Southeast Asian, Chinese and French influences. Hanoi has accumulated to the huge of culture and long-time historical sites that attract a lot of tourists nationwide.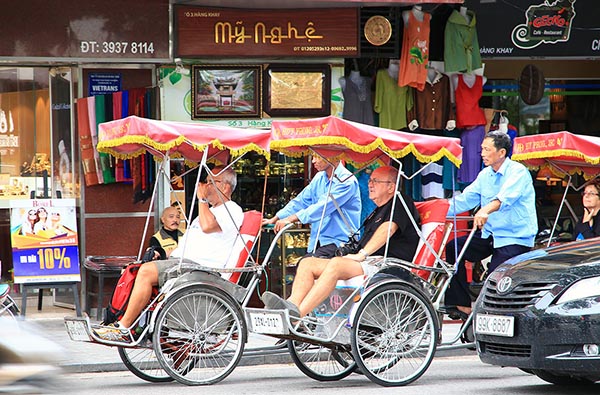 Vietnam Museum of Ethnology
Firstly, you will come to the Vietnam Museum of Ethnology, which concentrates on the 54 officially recognized ethnic groups in Vietnam. However, Museum of Ethnology is closed on Monday so Ho Lo prison will be the alternative site to visit for you. If you want to visit both, you should arrange your time.
Temple of Literature
Temple of Literature is seen as an old-traditional appearance, which is one of most destinations in Hanoi Sapa tour for tourists. Especially, almost of universities in Hanoi has come here to take photograph yearbook before graduating, which is a characteristic culture. Coming here, you will learn more about the historical and cultural events at the peaceful temple.
Hanoi Old Quarter
You should take a cyclo tour of Hanoi Old Quarter will continue your trip to Hanoi. Hanoi Old Quarter is constructed both of old-styled and modern – styled streets to adapt to the dynamic atmosphere. Hoan Kiem Lake is one of the most popular in Hanoi Sapa Tour which located inside a complex of Ngoc Son Temple, The Huc Bridge, and Pen Tower. Visiting this unique historical vestige comfortable situated around Hoan Kiem Lake, tourists get the opportunity to explore the energetic life of the local a hundred years ago.
Then, you come to Dong Xuan market to buy some necessary items to prepare for Sapa trip. You should choose the shoes should be soft, thick, waterproof and have good friction, high neck and sweat absorbing. Besides, it ensures to carry another belonging such as phone, backup charger, medicine, notebook sleeping bag and so on.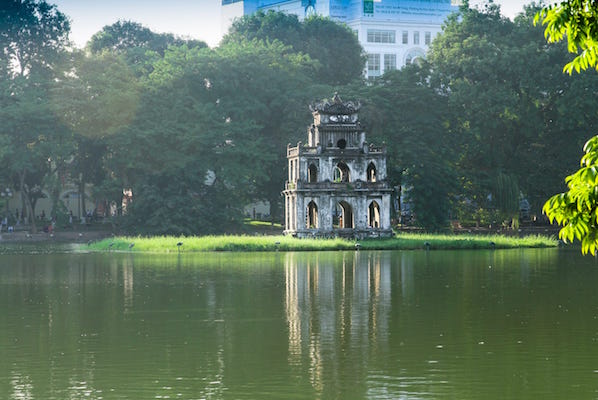 The Water Puppet show
You will spend around 45 minutes in the theater enjoying the Water Puppet show – a traditional show of Vietnamese people. The traditional activities include farming or legends like the golden turtle and the Emperor. The more modern version continues the use of water. The traditional instruments of Vietnamese are displayed following to the puppets' actions. Especially, musicians will interact with puppets, which encourage the heroes and warn of impending danger. Guests of the theater don't need to brave the monsoon weather that would pour on outdoor audiences, but it can sit and enjoy a meal during discovering this ancient dramatic art.
Welcome to Sapa – a home to stunning of mountain landscapes
Sapa is a perfect destination with many magnificent places for trekking, sight-seeing and taking a photo with many magnificent places as Fansipan, Cat Cat village, Thac Bac (Silver Waterfall), Muong Hoa Valley, Terraced rice fields… Sapa is famous not only for many beautiful scenes and the wonderful weather but also for the unique food of the Northwest forests. One of the traditional foods attracting foreigners is Bamboo cooked rice (Com Lam) cooked by sticky rice and grilled in the bamboo tubes.
You continue trek downhill towards Taphin village located in Sapa District, about 12 kilometers northeast of Sapa Town. The village is surrounded by mountains with the rice terraces. This village is inhabited by Red Dao and Black Hmong people, which are two largest ethnic groups living in Sapa. You have great opportunities to discover the traditional life and daily activities of local people there. Especially, there is a chance for you to get to know more about local hill-tribes as visiting their home, communicate with them, experience some of their daily activities. And you can buy souvenirs which have a numerous bright colors and patterns such as a bag, purse, skirt, and even backpack and coat.
Muong Hoa Valley
Down to the Dragon Mountain, you go visit Muong Hoa valley where is one of the most famous destinations for many tourists. In the heart of the valley is Muong Hoa stream, 15 km length, where is the romantic place for local couples. The local also construct the wood bridges crossing the stream to strengthen ties with the neighbors. In the valley, there are many famous stones with many strange words and symbols which nobody can explain. When you visit Muong Hoa in the spring, you will have a chance to experience many local festivals with multi colors. On rice season, the rice farmland valley is mixed different shades of green and yellow.
Terraced rice fields are the attractive things of best tours of Vietnam as they were voted as one of seven most beautiful and impressive terraced rice fields of Asia. If you come to Sapa in the end of year, the terraced rice fields look like golden silk scarves above green mountain slopes, making the mountainous beautiful landscape.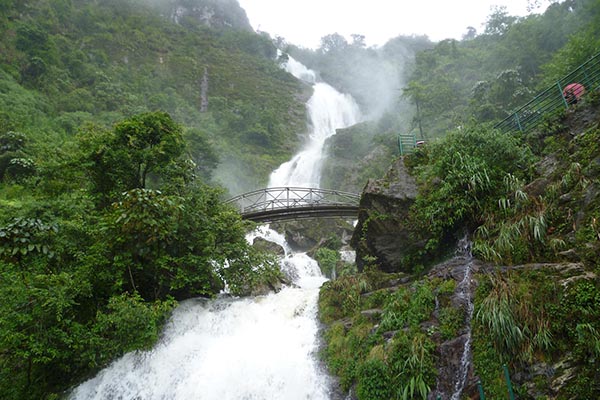 Sapa Stone church
The stone church is situated in the central position; the backside of the church relies on Ham Rong Mountain and its front side overlooks the lowland. It's said that the direction of the church is the east, the direction of the sunrise. According to the old conception, it's regarded as the light direction of the God that brings the good things to the humans. The Church was made from the shaped stones in combination with a mixture of sand, lime, and molasses even from the smallest details; that makes the church becomes more special. Currently, Sapa Stone Church is a religion for belonging people as well as locals and foreigners. Moreover, it is also the main place for keeping many cultural traditional activities of the ethnic people in there.
Cat Cat village
Continuously, you will go downhill to Cat Cat village. You can grace a beautiful landscape and scenery along the road. Cat Cat village is the old village of ethnic groups which attracts many tourists from many countries for its distinctive customs and practices kept from a long time. Come here, you will approach the life of Black H'mong people where you can discover many interesting facts about their daily life as well as culture and architecture.
Y Linh Ho village
Upon reaching a waterfall and a hydroelectric station, you will take a short rest before continuing your trek on a dirt trail through rice paddy terraced fields. The village is still covered by rain forest under the protection of Hoang Lien National Park. Y Linh Ho village is inhabited by Black Hmong people where you will approach to the local life and have a rest before climbing toward the main road.
Silver Waterfall
Another destination in Hanoi Sapa Tour is the Silver Waterfall. The Silver Waterfall offers stunning views over surrounding mountains and lush forests belonging to Hoang Lien National Park. As a result, the falls are an original of the Lo Sui Tong mountain top. Many people say the cascading falls appear as a mighty white dragon peering down onto the valley.
If you have more energy, you can come to the Heavens Gate which is the highest stretch of road in Vietnam as well as the provincial border of Lao Cai. At around 3:00 p.m, you will get back to your hotel and have your own free time before being transferred to the station for your night train back.