Quang Ba Flower Market is a rendezvous for flower lovers. The flowers not only bring comfortable fragrance but also the love of night workers.
At night, while the streets of Hanoi are quiet, in the area of Quang Ba flower market in Tay Ho district, the lights are still on, and there comes a very bustling scene. Quang Ba night flower market was formed as a wholesale market, where focused on buying and selling the largest fresh flowers of the people of Hanoi. Going to the night flower market is an interesting experience that not many people have never tried.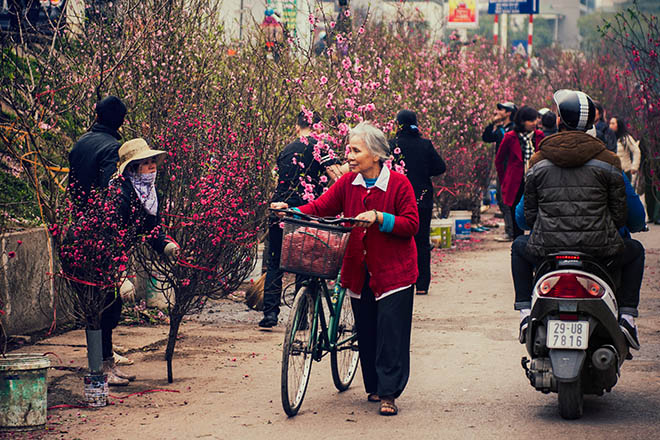 Why is it worth pulling an all nighter in Quang Ba flower market?
Because it's an "exhibition" of colorful flowers and scents
It is admitted by lots of tourists that only when you come to the Night Flower Market can you enjoy all the interesting, fascinating of it. a flower exhibition with colorful and aromatic scents.
Flowers here are extremely diverse altogether create a brilliant flower garden with seductive and mesmerizing aroma. On each flower still lingering dew drops of night. All were cut and packed into neat and piled bundles, stacked on the ground.
The customer here during this time are mostly small flower shop owners, street vendors who buy from this "wholesale" flower market to sell at a higher price to make a profit. One feature that is very noticeable in these buyers is that they always carry a flashlight in their hands. Because at this night flower market, the light creeping down from a few street lights makes the whole market dim and somehow it creates a shadowy yet charming scene.
Buying flowers here is a real bargain.
In addition to the variety of species, the special point that makes Quang Ba Flower Market attract a lot of people is because the price of flowers is said to be a dirt cheap.
Ms. Tam, who has been trading flowers in Quang Ba Market for more than 7 years, said: Normally, each type of flower is divided into bundles of 50 branches or 100 branches. Flower prices every day also vary slightly. On weekdays, the average price of 1 bunch of roses 50 branches is about 90.000 VND (around 4 dollars). For some other flowers such as chrysanthemum is 100.000 VND each bundle.
On the occasion of Tet holiday, the price of flowers will increase due to the much larger consumption of flowers, but it is still much cheaper when compared to the prices of flowers in shops or other markets.
Perhaps not anywhere, no market in Hanoi, you can buy such cheap flowers, especially during the holidays. This is the reason that even if the market meets at night, it still attracts a large number of small flower shop owners or burden of algae flowers, in order to get the source of flowers at the "original" price.
Essential information you need to know
It is not an exaggeration to say that Quang Ba is one of the biggest night flower markets in Hanoi that you cannot ignore beside Tay Tuu night flower market and Mai Dich night flower market
Talking to the long-time sellers here, no one remembers when the market was formed, knowing only a long time ago, maybe due to the demand for trading, Quang Ba Flower Market has become the first market,  which focused on selling flowers from florists in Hanoi and surrounding provinces.
Location: 236 Au Co street, Quang An, Tay Ho district, Hanoi
Opening hours: Flower market usually meets from 11:00 p.m. to dawn (around 4-5 a.m.)
Quang Ba night flower market is divided into two specific sessions: from 2 a.m. to 4 p.m. is the fair of wholesale market, so coming to the market at this time, you can buy very cheap bouquets of flowers; from 4 a.m. on is the time for retail customers with the prices higher than the previous flower session.
The goods sold in the market:
You can find various types of flowers that you cannot even count. Only with the roses families, there are many types of roses such as: white roses, cream roses, pink roses, French roses, Da Lat roses. In addition to familiar flowers like lily, daisies, glasses, lay-gladiators, coins, dahlia pharmacy, there are also flowers from Western countries that have been popular in recent years like Denbrobium orchids, purple statice.
Flowers in Quang Ba market are considered to be the most beautiful and fresh, transferred from around the surrounding areas such as Tay Tuu, Dong Anh, Gia Lam, Phuc Yen or transported from as far as Da Lat.
What to do in Quang Ba flower market?
You can just simply wander around with your friends and your loved one to explore Hanoi at night with the camera in hand to capture every stunning moment of nature's beauty.
In addition to admiring the beauty of the flowers, the shoppers also have the opportunity to better understand the lives of the living laborers since the sun has not dawned yet.
Coming here to catch the dawn of the new day is supposed to the best thing you can do here . When it was dawn, people saw that Hanoi was wonderful with the car traveling, slowly through each sleepy street. You can stroll through the market, admire the scenery and pick a few beautiful bouquets, and feel the scent amid the bustling noise of the early market.
On special occasions such as February 14, March 8, November 20 or Chinese New Year, this will be the best place for you to find beautiful flowers at reasonable prices.
Buying flowers according to 4 seasons is also an interesting idea to try. SO let's check out the seasonal flowers in Hanoi to see what we can find:
In Spring peach blossom, apricot blossom and kumquat trees are the most popular ones that are sold and bought by many people here. If you want to try experiencing Tet holiday as a Vietnamese, you can consider buying one branch of peach blossom or apricot blossom to decorate your house.
In Summer: Among the flowers of summer, lotus is the most persistent bloom. Lotus has many types, each with a different bloom time. Lotus season usually starts in mid-May and ends in early September. Other flowers such as gerberas, carnations, baby flowers, chrysanthemums, peony, hydrangeas, marigold original are also a good choice.
In Autumn, beautiful autumn flowers are like a gift from nature, making the scenery more relaxing and captivating for many people. Some types of flowers like yellow chrysanthemums, white mink chrysanthemum fall, yellow rose, begonia flower are among the most beautiful ones.
It is often told that spring is the season of hundreds of flowers blooming, and the season of all things multiplying. But everything is true only relative; because in fact, even in the cold winter there are beautiful and splendid looming flowers. Some of the best representatives are hydrangeas, azaleas, sunflowers, and petunia
Some important notes
– Best time to visit is five o'clock in the morning, when you have just breathed fresh air in the fog, admire the beautiful flowers glitter under the morning dew. And you can also wait for the dawn here, what better to catch the first sunbeams of the day surrounded by the beauty of nature and nature.
– One thing to note is that you will probably buy frozen flowers if you do not have experience. The safest way is to buy flowers cut at the root from the garden. But if it is not convenient, you can distinguish by some simple ways such as: Petals must be fragrant, not too hard and not easy to fall.
The Hanoi night flower market is always beautiful not only for the merchants but also for the flower lovers in Hanoi. If you want to learn about another life in the heart of the capital, try to visit these Hanoi night flower markets to enjoy as well as choose the most beautiful and cheapest flowers on special occasions.


---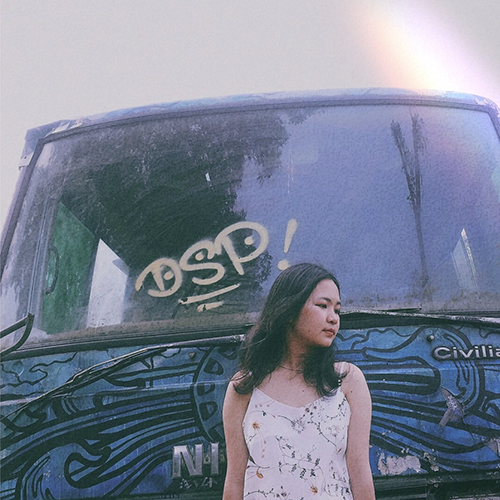 A wanderlust who is into photography and has special interest in chasing clouds and admiring the sky. Hoping that someday I will be able to see the sky from every part of the world.

Alida - Travel writer