Thanks to its colonial structures, sparkling bays, gorgeous beaches, stunning landscapes, exotic cuisine, and colorful culture, Vietnam is always appealing to many honeymooners in all parts of the world. So, if you are newly married couples and wondering where to go in the S-shaped country for unforgettable and meaningful experiences, then Vietnam Holiday Package 2018 can be a good choice.
In general, most of the honeymoon trips in Vietnam would take newlyweds to all hot and popular areas, like Hanoi, Halong Bay, Hue, Nha Trang, and Ho Chi Minh City. Of course, a leisure kayaking spent discovering the amazing caves at Ha Long Bay or a lazy and tranquil boat trip down the Mekong River would all be stunningly wonderful. But, if the couples are more adventurous and fond of thrilling feeling, then some activities, like scuba diving in Nha Trang or rappelling and rock climbing in Dalat may be a fun idea. Furthermore, Saigon city – the country's largest city – might be also an incredible spot to enjoy a honeymoon holiday. Time is nothing once couples are hand on hand and spend time together, right?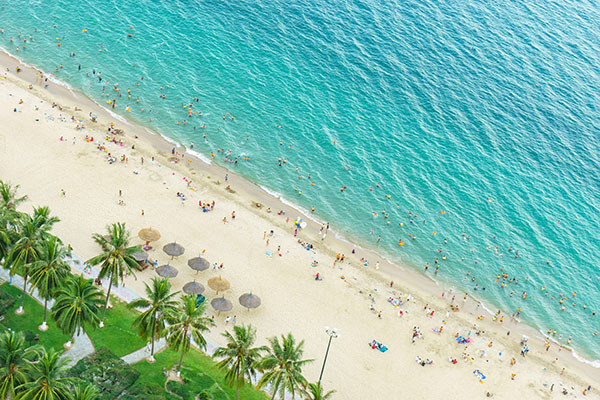 Although the complete list of our package seems to belong, we have just focused on some of the best honeymoon destinations in Southern Vietnam. Follow us to know the full honeymoon itinerary right away!
So, when is the best time to travel Vietnam?
First-time travelers usually have a lot of questions in mind. And one of the common queries is "when is the best time to make a trip to this S-shaped country?" If this is your case, then let us clear your wonder by the fact that you can check in Vietnam any time of the year. Why? Generally, from the North to the South of the country, the different weather patterns offer each month in the year a great advantage. In addition, each tourist may have their own different preferences. For instance, some can detest the heavy rain, while others may not love the heat.
On the whole, time from November to April is often a dry season in Southern Vietnam. May to October is generally warm with heavy rain. However, the weather in the Northern areas tends to be cooler and drier from January to May as well as from September to December. Months from June to August can be hot, showery, and even humid
The highlights of Vietnam Holiday Package 2018 for honeymoon vacationers to consult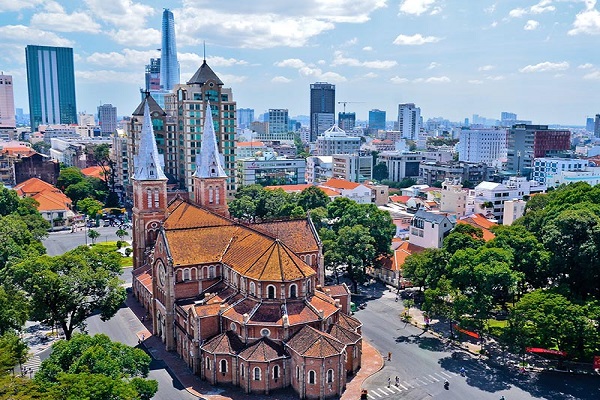 As mentioned above, such package mainly revolves around the South of Vietnam where the climate is soothing and the scenery is spectacular. Within 9 days of travel, couples have a chance to explore deeply the region, gain sweet moments together, and learn more the local activities. Heading towards the coast, the beach buffs will be mesmerized with a number of options, from reputable resorts in Nha Trang with many luxurious hotels to the lesser-known and quieter resorts in Phan Thiet and Phu Quoc! In addition, the southern region also steals newlyweds' heart with an exciting buzz and colorful nightlife in Ho Chi Minh City. For the more informative and hands-on experience, then a relaxing journey deep into the Mekong Delta can help you witness the locals' lifestyle and tradition that has changed little over the years. Such reasons explain why we choose this wonderful region as the major magnet of our Vietnam Holiday Package 2018.
Day 1 and Day 2: Say Hello to Ho Chi Minh City
Though Hanoi is the main political center of Vietnam, Ho Chi Minh City (formerly Saigon) is probably the major international business hub where the bustle and hustle are always 24/7. The destination is changing at a fast speed that even surprises both local and foreign visitors. High-rise towers, glitzy shopping malls, office blocks, real estate developments, stunning new bridges and urban regeneration projects, all make Saigon more and more modern day after day. While sometimes all the progress can be mourned by old-timers, the life seems not to be slow once you are in the thick of it. The truth is that it is indeed the city's endless vitality which offers much of its travel charm.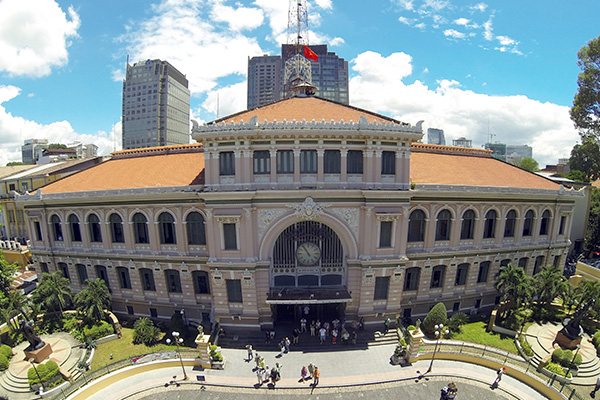 There is a huge amount of things to do in Ho Chi Minh City. And we have just outlined a number of the reputable sightseeing attractions in and around the city below.
Reunification Palace
Notre Dame Cathedral
The Old Post Office
War Remnants Museum
Giac Lam Pagoda
China Town with ancient pagodas and temples
Binh Tay Market
Day 3: Further travel outside Saigon
What the Vietnam Holiday Package 2018 also offer newly married couples are a fascinating trip outside the city's center. Hence, on that day, visitors are driven to Tay Ninh to contemplate the grandness of Cao Dai Temple. After that, they come back to Saigon and stop by the Cu Chi Tunnels.
Tay Ninh province is famous for the unique Cao Dai religion – a hybrid of Confucianism, Buddhism, Taoism, and Christianity. From the first sight, what leaves you from admiration to admiration is the temple's exterior which is prominently decorated with multi-colored dragons in all shapes and sizes. Make sure to follow the instructors as you can be prohibited from taking photos in some places.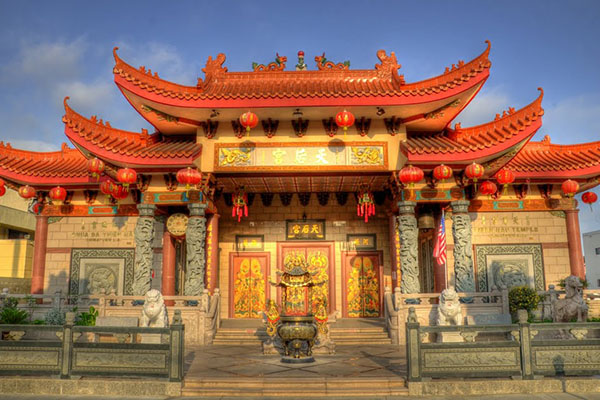 The trip to Tay Ninh is also combined with a journey to the Cu Chi Tunnels that stretch over 250 kilometers. The network is considered a perfect hiding spot for Viet Cong soldiers during the war. It includes innumerable branches with living areas, weapons factories, storage facilities, command centers, field hospitals, and kitchens. Coming to the tunnels brings tourists a unique feel and experience of how the underground life must have been like throughout the battle.
Day 4 and Day 5: Experience the rurality of Mekong Delta
Located at the southernmost part of Vietnam, the Mekong Delta is a flat and lush area, where you can see the long miles of inter-connecting canals and rivers, the vast quantities of fruits and vegetables, as well as the Delta's bustling floating markets. All create the unique characteristic of the land that you cannot find anywhere else. Therefore, it does make a wonderful escape from the chaotic vibe and pressures of the daily life by spending a few days in the Delta tour through its veins and then soaking up the local activities with great excitement. What you should not miss during travel to the Delta include: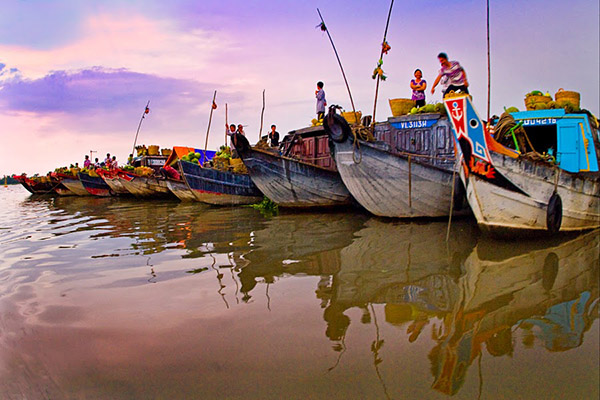 Enjoy an exciting cruise around Cai Be floating market in Tien Giang
Visit one of the lush orchards and sample fresh fruits.
Contemplate magnificent French Old Houses and Chinese Temples in Sa Dec Town
Drop by Cao Dai Holy Temple in Can Tho City
Join in an early morning excursion by boat to Cai Rang floating market
Learn how the locals spend their lives on water
Day 6, Day 7 and Day 8: Gain much joy from a beach vacation
Vietnam's beaches are surprisingly ideal spots for couples to spend their romantic honeymoon moments, thanks to the white sand, crystal, and cool water and fresh weather. The coastline in the country generally sweeps in about 3,000 kilometers, from China in the north to Cambodia in the south. During this tour, you have 3 options for beaches to consider, namely Mui Ne Beach, Phu Quoc Island, and Nha Trang Beach. To make it easy for you to make a final wise decision, we will give you a brief glimpse of these beaches below:
Mui Ne Beach: As one of Vietnam's best beach resorts, Phan Thiet is just situated 5-hour drive from Ho Chi Minh City. Belonging to Phan Thiet, Mui Ne is suited to the more actively minded visitors, as here is where you can experience windsurfing and watersports.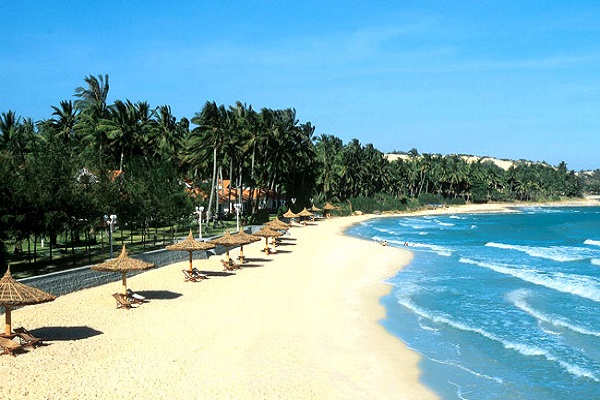 Phu Quoc Island: Located in the Gulf of Thailand, Phu Quoc Island is known as the largest among all of the Vietnamese islands. What makes it apart from the crowds is a nice blend of grand mountains, stunning waterfalls, bubbling streams, lush forest covered hills, and some of Vietnam's best beaches. Furthermore, you can also have an opportunity to try fresh seafood and stay in high-quality accommodation while checking in there. That's why the island is always an excellent choice for family vacationers and honeymooners.
Nha Trang Beach: Named as the beach city, Nha Trang is one of the gems of Vietnam's long coastline. The city is endowed with quiet, deep, and warm waters all the year round. Besides, it is also encompassed by archipelagos, mountains, islands, and white sand beaches which make Nha Trang an attractive and wonderful tourist resort. Along with swimming and sunbath for newlyweds, the beaches there also offer scuba diving and snorkeling for adventurers.
Day 9: End your holiday with many unforgettable memories
So, what do you gain from this sun and sea trip? Our Vietnam Holiday Package 2018 is designed to help you discover the very best of the country's Southern region while still catering to a higher level of style and comfort. As a result, your honeymoon holiday promises to be elevated to the highest peak of satisfaction with much joy for sure.