Tam Dao is an ideal destination for any tourists all over the world who want to have a terrific and peaceful time on vacation. It is a hill station about 85 km to the North West of Hanoi.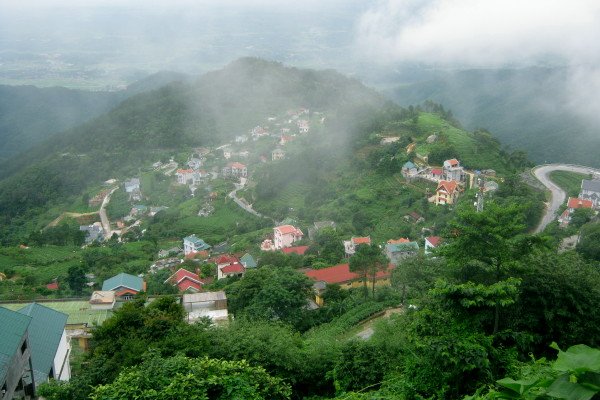 Along the way to Tam Dao, it is sure to be very wonderful for you to give your view through the car's glass and see many beautiful scenes as well as enjoy the fresh air in the morning. This will be more fantastic if you go there by motorbike in order that you can stop anywhere you feel satisfied to admire the nature and take some snaps.
Only after nearly 2 hours from Ha Noi, the charming Tam Dao's Land'll appear in front of your eyes. This is not only the innumerable and extensive green world of choyote gardens but also the sublime beauty of hills.
Coming here, we are sure that you'll be more astonished by the nice atmosphere. It's the mixture of very fresh air and a little cool that makes you feel relaxed and healthier, far differently from the hustle and bustle of the daily life.
Then is a few minutes for you to go to the motel provided by our tour and take a rest. After that, a walk to Tam Dao ancient church, which is the only existing work architecture conserved in the French resistance period help you have great experience. This must be an fabulous place for anyone who is interested in the history and ancient structures.


Your tour'll be more enjoyable when you climb up 'television tower' high up to 93m with more than one thousand steps. This gives you the opportunity to do exercising and do sightseeing beautiful landscape around tower. Reaching the top will bring you the feeling of victory when mastering the height. From here, all the wide space opens before your eyes with lots of fanciful scenery covered by the large amount of fog and the green trees.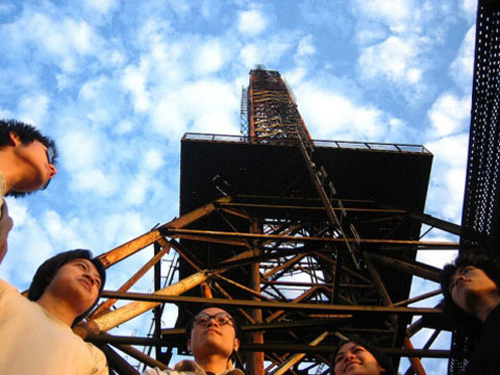 Moreover, Tam Dao is also attractive for the Sliver Waterfall. Its beauty is created by the clear white of the flowing water. It can't be more marvellous when you give each your foot free into the water and receive the freshing and comfortable feeling of the cool waterline.
The night is the happy time for you and the people here to gather and let yourself into free dances and friendly hands-holding around the campfire. Especially, enjoying some hot sweet potatoes will make you feel warmer in this cold night.
Don't forget to bring a camera to take many impressive photos to keep the memories with glamour scences in there!
So let Travel Sense Asia support for you to have a peaceful time in Tam Dao.
-Pucca-