Vietnam is perfectly suited for a family adventure and holiday. Children have a natural curiosity and quickly break through cultural and language barriers, particularly in Vietnam where children are revered. Take a trip together from Ho Chi Minh City to historic Hue and Hoi An, while also visiting the beautiful beaches in Nha Trang and the modern metropolis of Ho Chi Minh City. It ensures that you will have the best awesome family tour in Vietnam as the whole family is certain to be entertained by the people, history, color and culture.
 Highlights of trip:
Visiting the historical places in Hanoi, Hue and Hoian
Joining the beach outdoor activities in Halong Bay and Nha Trang
Experiencing the life of local people by discovering Mekong Delta
Comparison the culture and history of three areas in Vietnam
Traveling the Northern area is the best family tour in Vietnam
The family tour will follow the available plan from the South Vietnam to North Vietnam so after landing at Tan Son Nhat international airport, we can start visiting to Saigon.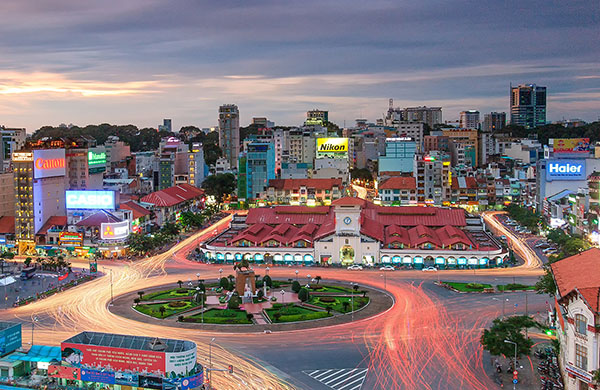 Saigon
Notre Dame Cathedral (or called Duc Ba church) is located on Dong Khoi Street. Duc Ba church is a famous age-long cathedral in Southern Vietnam. It is a wonderful building situated in the Paris Square in Saigon downtown, where is attractive almost tourists by its sacred atmosphere and neo-Romanesque style architecture. Duc Ba church is constructed by French colonists during the period 1863- 1880. It includes two bell towers nearly a height of over 58 meters. Following the French structure, Duc Ba Church established a community and religious services for French colonialists.
The next place in Ho Chi Minh city is Ben Thanh market where is more common to foreigners. It sells some Vietnamese souvenirs which are unique like clothes, handmade stuffs, handicrafts, accessories and many more. The tourists almost feel free to choose the souvenirs in there for their family and friends as they don't worry about the prices and limited quantity goods. However, you should bargain with sellers for the price of goods.
If you travel with your family and children, you should visit Suoi Tien or Dam Sen theme park because there are tons of stunning activities you can't be missed when coming to here. Actually, it ensures that your kids will enjoy. These entertainment centers are constructed toward the most modern to attract more international guests in Ho Chi Minh City.
Mekong Delta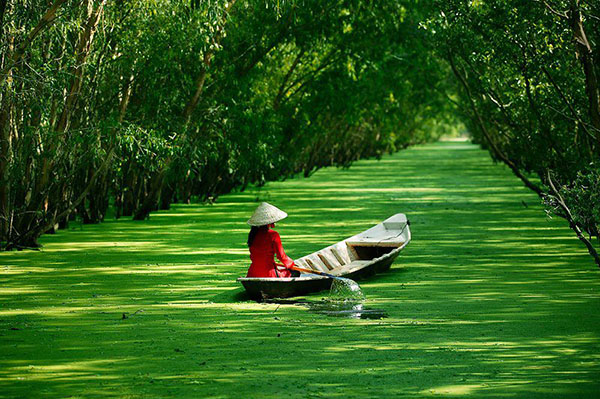 We leave Ho Chi Minh City behind and head to Vietnam's rice basket, the Mekong Delta. Following the plan, your family will pass through idyllic, rural scenes until we arrive at My Tho where is a peaceful town on the banks of Mekong River. We will visit the Vinh Trang Pagoda. The next part in a trip is riding a boat on the Mekong to visit local homes and orchards, a coconut candy workshop, take a sampan ride on palm-shaded creeks, try a taste of seasonal fruit and honey tea and enjoy a performance of traditional Southern singing. Besides, if you want to your kids gain more experience of local people, let's take the morning boat trip to visit the Can Tho floating market which is at its busiest at this time of day.
Discovering some attractive destinations in the central Vietnam
Nha Trang
After landing at Nha Trang airport, you take a taxi to your hotel. Nha Trang is as one of the most popular and best beach holidays in Vietnam you could enjoy several activities. We strongly recommend your family to visit Vinpearl Nha Trang Water Park, where you will join both of outdoor activities and indoor activities! There are various types of water sport such as water motor boat, surfing, parachute jumping, fishing, sailing boats, canoeing, and riding banana boats. In particular time, you also play some games in the street festivals. Especially, you should spend relax time going to bar to enjoy the drinks and atmosphere in there. For example, 5 best nightclubs in Nha Trang involves Skylight Skydeck & Rooftop, Sailing club, Zima club, Yasaka 008 Nightclub and Banana Club Nha Trang.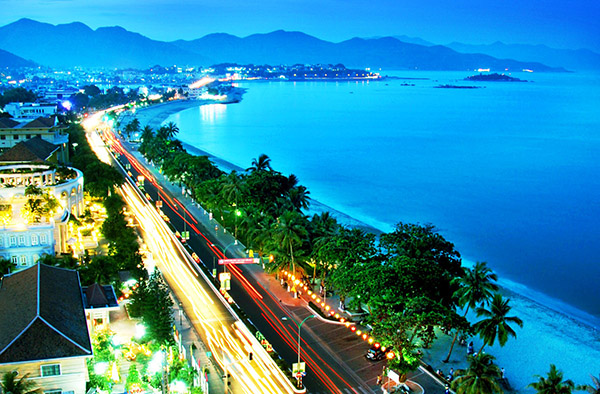 Hue
We go on board a private boat for cruising on the romantic Perfume River. For a long time, being the ancient capital, Hue is surrounded with ancient tombs of emperors past so you can visit to some of these tombs will be on the itinerary for today. For example, the charming Lady Pagoda (Thien Mu Pagoda) will be the first stop of the day. Located on the converge of rivers, and it gives you a great view on the Perfume River and surrounding area. From here you will take a drive to visit King Minh Mang's tomb & King Tu Duc tomb.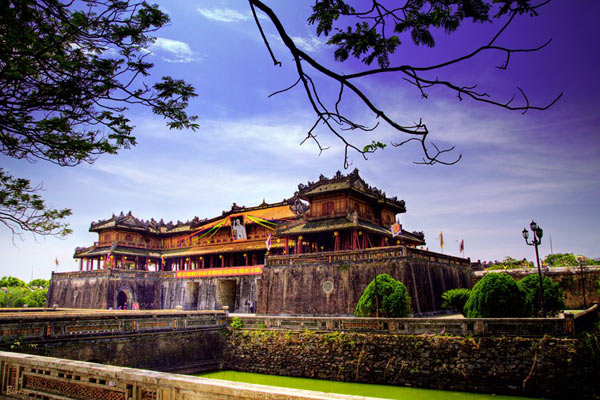 Hoi An
Many ancient style created architects come here to have a direct look into the ancient houses of Hoian such as Phung Hung House, just west of the Japanese Bridge, Quan Thang House. Moreover, some attraction destinations in Hoian that your family should visit like centuries-old Buddhist pagodas, temples, quaint museums, and shop houses which are located between the popular areas of riverside and ancient town. Giving opportunities you won't find in the other city in Vietnam. Otherwise, one of the best ways to have the overview the scene in Hoian for your kids is via bicycling.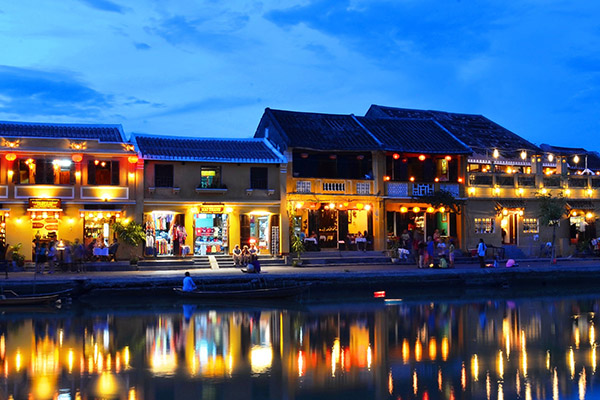 The best awesome family tour in Northern Vietnam
Hanoi
According to the plan, the family tour is set up two days to visit Hanoi capital. You will take a taxi to Ho Chi Minh Complex, where we will spend several hours to visit some places such as Ho Chi Minh's mausoleum, his former stilt-house residence, the Presidential Palace and one pillar pagoda. In the afternoon, you and your kids visit one of the most interesting museums in Vietnam, Museum of Ethnology, which is widely accepted as the best in the country and has an extensive display dedicated to Vietnam's 54 Ethnic minority people.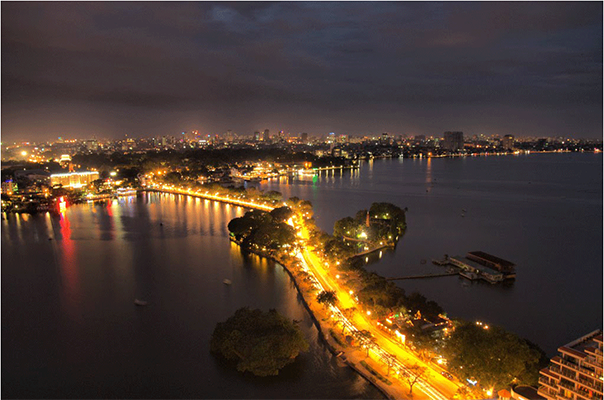 In the next day, you and your family should spend time to visit Hoan Kiem situated inside some near places like Ngoc Son Temple, The Huc Bridge, and Pen Tower in the surroundings that make a strange emotion for you by a sparkling colorful natural picture. Children can come to Trang Tien or Thuy Ta to enjoy ice-cream as it very delicious. Then, keep going to see the Temple of Literature which originally built as a temple to Confucius. Especially, this is the site of Vietnam's first university dating back to 1070. Actually, your kids will enjoy the muddled music and how the puppets can dance across the water. No doubts, these performances are held daily at Municipal Water Puppet Theater at Dinh Tien Hoang Street. Moreover, you should take one-hour cyclo around the Old Quarter, known as the 36 streets to have a direct look. This bustling area of old streets is home to literally thousands of small businesses and shopkeepers.
Halong Bay
There are two ways to transfer to Halong Bay from Hanoi including by plane and by bus. However, one suggestion for your family is going to this place by bus to grace the view. Halong Bay is one of the New Seven Natural Wonders of the World, and is where anyone shouldn't miss during an awesome trip. Your family has a chance to overnight on the cruise to grace the island at night. Especially, Sun World Halong Park which has reached the most capacity cabin in the world.  Tourists can easily grace the scene such as Hon Gai Port, Cai Lan port, Bai Chay Bridge and the entire of Halong Bay on the other side from above. At night, the family tour includes Tuan Chau to grace musical performances, slideshows, sea lions and watching 3D film which are your favorite kids.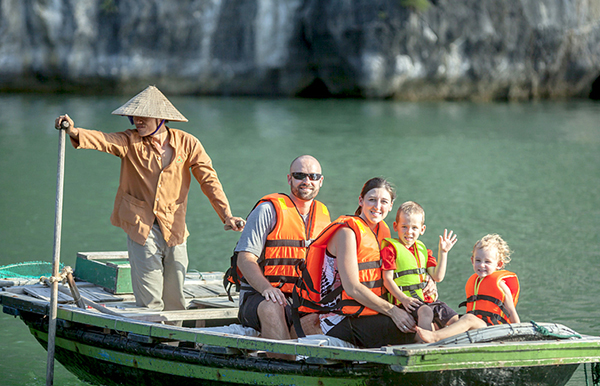 Finally, it ensures to confirm that Vietnam is perfectly suitable for a family holiday as this country owns a lot of landscapes to attract your kids and your parents. No doubts, Vietnam family tour packages will offer child friendly tours, making your family vacation to Vietnam a trip all ages! We are willing to respond your questions about the trip to get the best awesome family tour in Vietnam.