There are many reasons attracting foreign travellers annually in Vietnam. For distance, this country not only owns numerous beautiful landscapes but also provides the suitable gifts for tourists. One of the customers' favorite goods is the clothes made in Vietnam. Almost of travellers in Vietnam love the clothes such as "Ao Dai" called traditional cloth, skirts for female, vest for male. However, to have appropriate clothes, along with precise measurements body, tourists should find the tailors to own the best suitable with their body. Those are the best Vietnam travel tips for getting clothes made in Vietnam and some prestigious tailors lists which focus on three places Hanoi, Hoi An and Saigon.
VIETNAM TRAVEL TIPS: Finding the prestigious tailors
There are several shops you can visit to have clothes made and I recommend going with one who will help you make a best decision as well as have some suitable ideas if you need. It's assumed to be an enjoyable event, but you're likely to be controlled to enter a shop at least two or three times and it's good because it may be the best move your closet has ever experienced.
It allocated in the popular places which are listed in above. This is a most important tip for getting the beautiful clothes because if you choose the right tailor, you can be the consultant the suitable design by some enthusiasm workers and made by high-quality materials. This post will guide you several famous shops in three places which are detailed in paragraph below.
If you're having a trouble to choose the right shop for you, you can get feedback from some forums like TripAdvisor.com, travelling page in Facebook and so on. Both the shops tourists go with had lots of positive reviews from satisfied clients. There are portfolios included what they had made so you can get an idea of which shop you might feel more comfortable with.
VIETNAM TRAVEL TIPS: Give plenty of time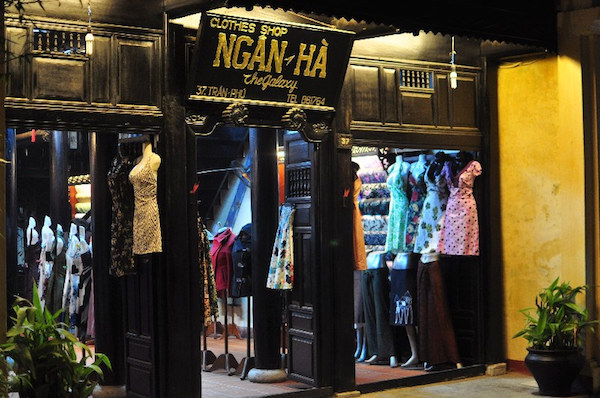 The time length of the first consultation depends on how decisive you are with what you want to make and whether your tailor understand what you need, but it should not take more than an hour. It ensures that buyers need to be measured; your garment will most recognize actually to the next day for you to get fitted. If alterations are needed then you usually can come back in several hours to pick up the finished piece. Actually, the organized tour traveller's time is usually limited. For example, tourists only have a day and a half and while this was enough time to get clothes so, it didn't really leave me much time to do anything else in the place. For distance you visit to Yaly Couture was around 2 hours long. In that time you meet the tailors assistant Catherine to choose your designs, talked fabric, zips, buttons. Then she measured some necessary things to make the perfect clothes. If you want to get several clothing items early, you must pay more money for them.
VIETNAM TRAVEL TIPS: You should bargain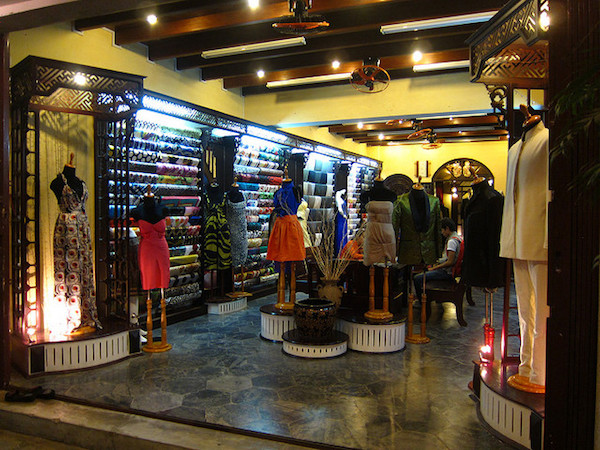 If you are on a budget the smaller retail shops are more likely to give you a suitable price. If you buy multiple items from one retailer you should get a discount. Avoid people leading you to shops as a bonus will be added to your bill. Actually, you should bargain before cutting your items and ask some questions relating the clothes. Maybe you can read the portfolio includes the price almost of clothes.
VIETNAM TRAVEL TIPS: Clothing portfolios
You need to know some essential things getting clothes made in Vietnam such as design, style, occasion and price which can be listed in the portfolio. You could agree with the form following to the consultant since she has experience in the field. In another way, you're going to bring a photo of the outfit you want to make sure that all the details included are zoomed in enough so that it is clearly visible and different angles of the dress are shown. Almost of the shops are equipped with WiFi and iPads so you can always send a link to the clothing items if it will be clearer than a printed photo.
VIETNAM TRAVEL TIPS: Clothing materials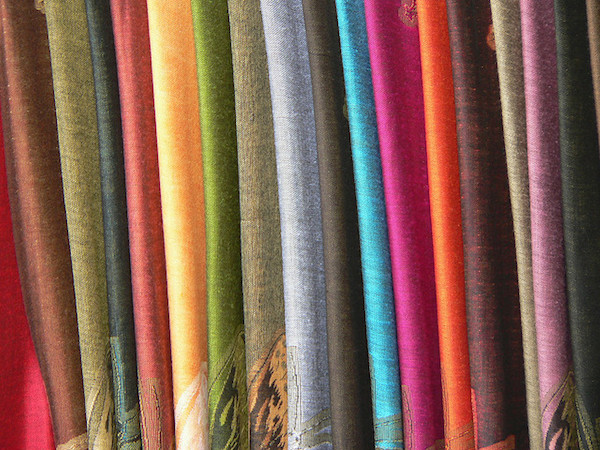 You can ask the tailor assistant to get high-quality material. There are many types of clothing materials to getting clothes in Vietnam such as fabric, silk, cotton and so on. You can select kind of materials depended on what clothes you want. It's hard to give an idea of exactly how much things cost as it often depends on the quality of the fabric. The price of this material is not a high price but a high quality.
All of the tips are useful if you want to make clothes in Vietnam. There are some famous shops in three places will be listed below.
Hanoi
Khaisilk 96 Hang Gai St., Hanoi; 84-4/825-4237.
Thuy Ky 98 Hang Gai St., Hanoi; 84-4/825-1606
A-Dong Silk 40 Le Loi St., Hoi An; 84-510/863-170.
HoiAn
TONY THE TAILOR – 294 Nguyen Duy Hieu Street
RONI SHOES SHOP – 95B Phan Chau Trinh Street
Five Seasons Silk (Ngu Thoi) – 97 Phan Chau Trinh St.
Saigon
Fabric Street – Hai Ba Trung street around Tan Dinh market
Soai Kinh Lam market – 545 Tran Hung Dao, 5 District
Craft Market – at the corner of Tran Hung Dao and Chau Van Liem, 5 District.