Freshly opened to the public since mid-November 2019, the second glass bridge, named Cloud Dragon Skywalk has taken the world of wanderlust souls by storm for its magnificence. Besides the Golden Bridge in Danang, the Sapa Glass Bridge is now a tourist magnet of Northern Vietnam. If you haven't heard about Rong May (Cloud Dragon) Bridge, this will be your handbook for extensive exploration of the new wonder of Northern Vietnam.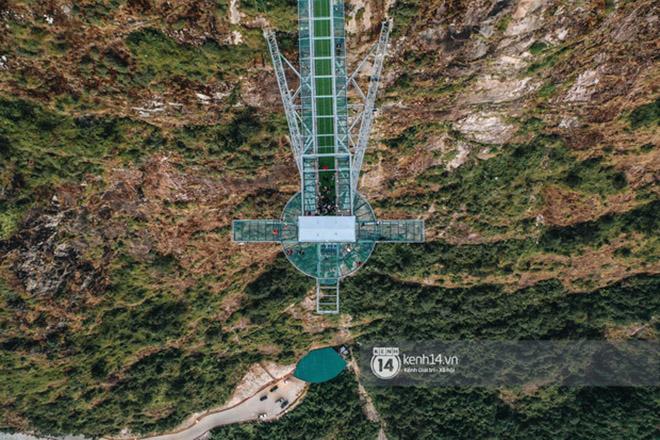 Cloud Dragon Glass Bridge – A Deep Insight Into The New Spectacle Of Sapa
Cloud Dragon Skywalk or Rong May glass bridge belongs to Rong May Tourism Resort. The recreation complex is located at the Gate of Heaven on top of the breathtaking O Quy Ho Pass. Though the Pass belongs to Lai Chau Province, it's less than 20 km from Sapa downtown. Therefore, it is sometimes called Sapa Glass Bridge.
Rong May attracts visitors with its breathtakingly beautiful natural scenery of the foggy land with the undulating mountains of the Northwest. It promises to satisfy visitors before the natural wonders, a masterpiece given by nature.
Ticket Information
| | | |
| --- | --- | --- |
| Service | Ticket Price For Adults | Ticket Price For Children |
| Glass Elevator and Skywalk | 400.000 VND | 200.000 VND |
| Bungee Jumping | 1.000.000 VND | N/A |
| Parasailing | 900.000 VND | N/A |
| Ecotourism | 700.000 VND | N/A |
| Mountain Climbing | 500.000 VND | N/A |
| Zipline | 500.000 VND | N/A |
| Waterfall Sightseeing | 100.000 VND | N/A |
To set your foot on the skywalk. travelers will first enter a transparent glass elevator. For the first time in Vietnam, there is a lifting system with a transparent glass cabin at an altitude of 2,200m above sea level and 548.5m above the top ravine of the Hoang Lien Son mountain range. The elevator will take visitors through the clouds, freely immersed in the stunning nature of the North mountain, especially the majestic Fansipan peak, also known as the rooftop of the Indochina peninsula.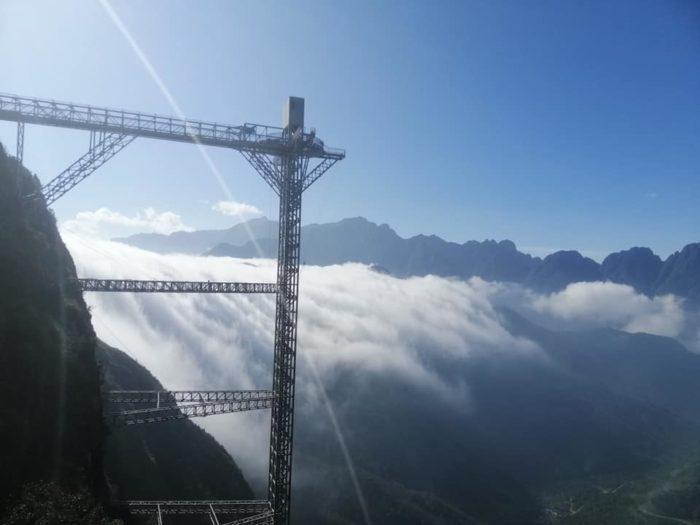 Carrying up to 30 passengers at one time, it is estimated to transport 1,200 passengers per hour. This is the fastest way to get to the top of the mountain, admiring the magnificence of O Quy Ho Pass as well as the new glass bridge.
The Glass Bridge system is reaching out from the 50m cliff. Cloud Dragon Skywalk is made entirely of transparent glass. There are 3 layers, each 2 cm thick, assembled rigidly together with special glue. The total thickness of the glass surface is 7 cm. The bridge has a width of about 5m with a length of 50m from the lift chamber to the sandstone cliffs. It can endure the maximum weight of 3,000 people at the same time. Standing on the glass bridge, tourists will have a sense of freedom to witness the depth of the haze below, or zoom their eyes away, enjoy the majestic natural scenery, and feel the rushing wind and the clouds.
The Best Time To Experience Sapa Cloud Dragon Glass Bridge
Since Sapa is a highland town, the way leading there is not easy to drive, especially in the rainy season, when the road surface is slippery, so it is not a wise choice paying a visit at that time, usually from May to August. The best time is from January to April and from September to November.
Spring is the festive season of the hill tribes, so you are able to witness a wide range of festivals and competitions. It's also the blooming time of many flowers in the mountains. As a result, Sapa looks more brilliant.
During the autumn (September and October), the terraced fields will put on the dazzling yellow color of ripe rice. It's also a signature of Sapa. At these times, the weather is relatively stable with sunny days and cool nights, perfect for sightseeing, photo-taking, and camping trips. 
The weather can be considered as a specific characteristic of O Quy Ho. Since two-thirds of the route is in Tam Duong District, Lai Chau, and the rest in Sa Pa, you can feel changes in the climate as you travel along the pass. In the summer, while the weather is nice in the Sapa side – the misty mountain town is a cool and little cold, the weather in Tam Duong's side is extremely hot with a blazing and burning sun, while trees are withered in the sunlight. Likewise, in winter, if it is warm at a side of Tam Duong, it is foggy and cloudy at the side of Sapa.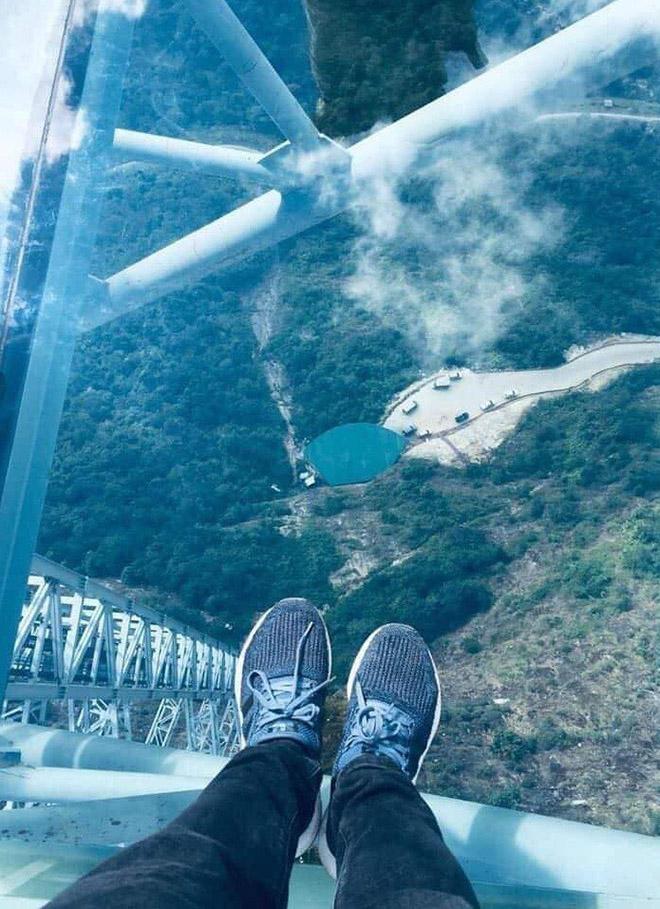 The Best Way To Travel To Sapa And Head To The Cloud Dragon Glass Bridge
There are many ways going to Sapa, but it is not recommended to drive, ride bicycle or motorbike to Sapa from Hanoi due to far distance and hard-to-drive ways in mountains. You can go by train with air-conditioned soft seats or sleeping seats.
Personally, I suggest you book a private van to pick you up in Hanoi and transfer to your accommodation in Sapa. Although it is slightly more expensive, it's definitely more comfortable. And at the end of the day, you are healthy enough to visit some spots. Also, you can take a bus to Sapa, because the bus ticket is cheaper than the train fare.
Once you have checked in at your hotel in Sapa, you can rent a motorbike to reach O Quy Ho Pass and the Heavenly Gate where the Cloud Dragon Bridge is. If you are not confident with riding a motorbike, the best way is to have a local tour guide to take you there. Traveling by motorbike is far more convenient as there are plenty of other attractions on the way.
To know what are they, let's scroll down to the next part.
Sapa And O Quy Ho Pass – Where The Miracle Begins
Nestled above 1600 km from sea level in the North – West of Vietnam, Sapa is a part of Lao Cai Province. Quiet and modest as it may seem, Sapa undoubtedly owns a host of natural wonders and distinctive culture. Renowned for spectacular landscapes and primitive beauty, Sapa also makes you feel relaxed about wandering around villages, watching locals work on terraced rice fields.
Out of the city and up the side of one of Sapa's many hills we could already get a glimpse of scenery, nothing short of marvelous. Tourists not only are engrossed by its breathtaking sceneries but also find hill tribes' culture the most exceptional.
The 50-kilometer long road that runs around the Hoang Lien Son Range, between the northern provinces of Lao Cai and Lai Chau is O Quy Ho Pass. Blessed by nature, its beauty offers tourists a majestic landscape. Travelers with a heart for nature often explore the route as part of their trip to the nearby famous Sapa.
The official name, O Quy Ho, is said to have come from a mythical bird that used to live in the area, with an unsuccessful love story since time immemorial. The bird often sang at the end of the day in Hoang Lien Mountain, making the sound like "O Quy Ho".
>> O Quy Ho Pass – Stunning Beauty of Sapa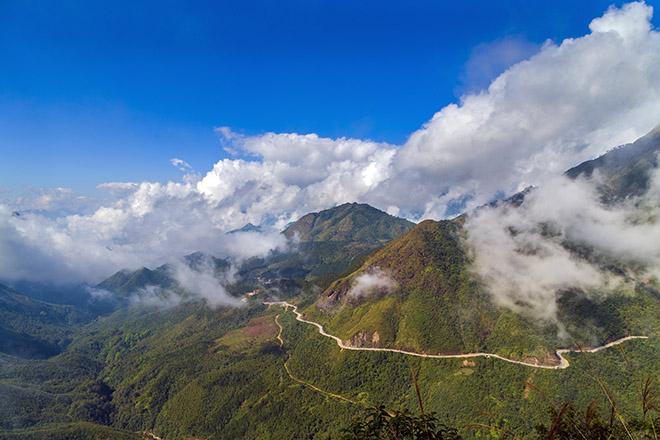 O Quy Ho Pass
The Pass, also known as "King of Northwest Pass", holds the record for a length of up to 50 km and the top of the pass at an altitude of nearly 2.000 m, "Heaven Gate". Moreover, you will see Silver Waterfall rushing down from the height of 200 meters and flowing into the stream under the valley of O Quy Ho, which creates impressive sounds of mountains.
As one of the most difficult and winding passes in Vietnam's northwestern mountains, O Quy Ho is truly a major challenge for long-distance drivers with dangerous roads, a deep abyss on one side and another side, high mountains.
However, these trials reward successful explorers with a deserved victory when driving through the limitless curves there. Standing on the top of O Quy Ho you will enjoy the sight over the horizon, the endless sky and limitless ranges of mountains, mixed with the looming green fields and endless mountain tracks.
Other Attractions Nearby Sapa Cloud Dragon Glass Bridge
Ham Rong Mountain Park
One of the places that you should never miss out on your Sapa itinerary is Ham Rong Mountain situated in the center of Sapa. With the area of roughly 150 hectares, Ham Rong is an ideal destination for sightseeing and relaxation with the beautiful Orchid Garden, Peach Garden, and the Cloud Yard. Shaped like a dragon's head in the clouds with green trees and over 400 species of colorful blooms almost all year round, it is a truly fine combination of man-made and natural landscape. 
Muong Hoa Valley 
As a crucial part of Hau Thao Commune and located 8 kilometers away to the Southeast of Sapa, Muong Hoa Valley is also a special feature that attributes to the popularity of this Northwestern region. It has 196 strange carvings of the ancient inhabitants dated back to thousands of years ago which archaeologists haven't been able to decrypt yet.
On the main road leading to Muong Hoa Valley, you will be enchanted with ancient alien rocks, bamboo forest, picturesque terraced fields as well as the villages of weaving and dyeing cloth of the Hmong in Cat Cat Village.
Cat Cat Village
During your expedition to Muong Hoa Valley, you can easily catch sight of women sitting in front of the loom with colorful pieces of brocade, while children playing around with pets or even livestock. Many residents of Cat Cat Village are also skillful at manipulating sophisticated gold and silver jewelry. Visitors also have a chance to look through the houses of the ethnic minorities in the village and discovered how people in this area live during a homestay with local families.
Silver Waterfall 
Not only blessed with the fresh cool atmosphere with ranges of mountains stretching surround, but Sapa is also impressive with majestic and marvelous waterfalls, especially Silver Waterfall (Thac Bac), the upstream of Muong Hoa Stream. With a height of 200m high, the waterfall looks like a white dragon looking down from the sky.
You will have an opportunity to immerse yourself in the romantic natural scenery majestic but exceptionally poetic. The sounds of murmuring streams blending with bird singings surely brings you to the so-called heaven on earth. More importantly, it's on the way to O Quy Ho Pass, so you can stop by, admiring the Silver Waterfalls before testing your courage at the Skywalk.
Ta Phin Village
One of the most beautiful villages of Sapa, peaceful Ta Phin, around 15 kilometers in the northeast of Sapa, makes for a great day trip. This is a village of the "Dao Do" ethnic group, nestled in a beautiful and pristine valley.
Visiting Ta Phin, you can easily catch images of Dao Do women in a very beautiful and colorful dress made from brocade, a traditionally hand-made product of local people here. These people are quite friendly and hospitable. In addition, traveling this village, you can explore the customs, traditions, and culture of the ethnic community.
In addition, tourists can also participate in many exciting folk games in traditional festivals including walking on stilts, shooting crossbows and enjoy traditional cuisines including bacon, bread made from baby corns. 
Fansipan Mountain Peak
Breath-taking and mysterious, remote and close to the Earth mother. The highest pinnacle of Vietnam and  Indochina Peninsula, Fansipan, is extremely attractive to the eyes of not only adventurers but also travelers who wish to try a new taste.
A cable car system to the top of Fansipan was inaugurated on February 2, 2016. This is a modern three-wire cable, the first in Asia presence. The distance from the Muong Hoa peaked go through 6 main pillars, each pillar being 1 km. The Guinness Book of World Records has awarded two Guinness certification for the Fansipan Sapa, including the world's largest arrivals (1,410 m) cable cars and the world's longest three-wire (6292.5 m).
Each cable car cabin can accommodate up to 35 guests, with a transport capacity of up to 2,000 people per hour. Thanks to the cable car system, many people have been able to fulfill their dream of conquering Fansipan.
>> Related Content: Other marvelous bridges in Vietnam

Ellie

I didn't have many opportunities for travel during my early childhood, so I decide to dedicate my young adult years to exploring the world. "Set off with a pure heart". That's my motto for any adventure in my life. And as sharing is caring, I love writing about my journeys so that the audience can gain an objective view of the destination. That's what I do before travelling, set the right, open mind to welcome both obstacles and blessings. So stay tuned for my new stories.
Include Sapa Glass Bridge in your Vietnam tour and find out the best arrangement with Travel Sense Asia at the click of your mouse: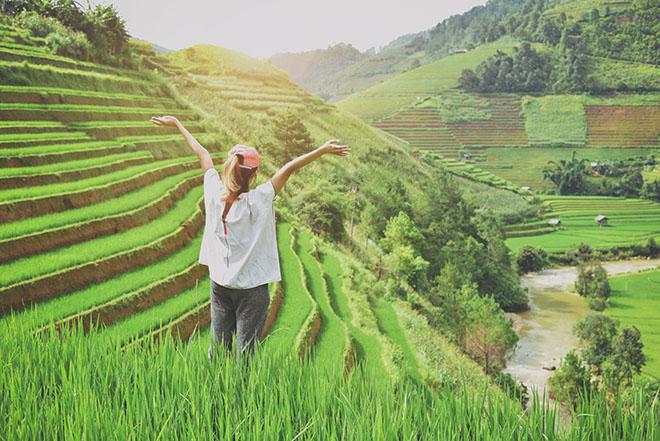 Essential North Package 7 Days 6 Nights
A fulfilling discovery of all Northern Vietnam signatures within a week is totally possible – with this tour. The package offers you a diverse experience of various attractive destinations in the area, from a tranquil mountainous Sapa to the splendid Lan Ha Bay, which will ensure both your natural and cultural exploration.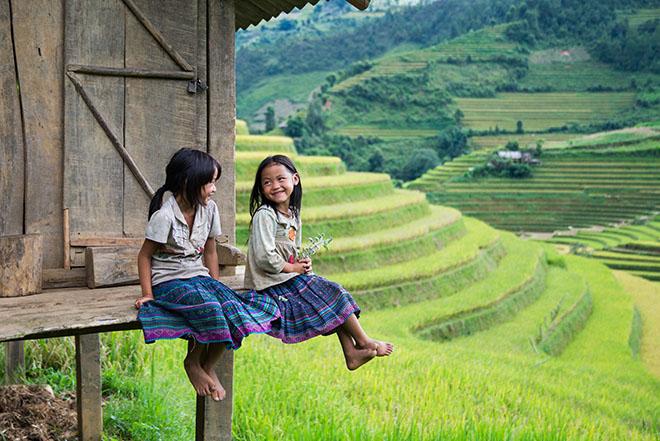 A Real Life Sapa Package Tour 3 Days
Your Sapa package tour first step will be set in Lao Cai province where you find out a hive of colorful activity with fresh produce, a butcher's section not for the squeamish and hill-tribe people from surrounding villages heading here most days to sell handicrafts. Then, you will spend your days in there on Sapa hiking, one of the best Sapa hiking trails in Vietnamese mountainous area, which is famous for its fantastic countryside scenery and local ethical culture.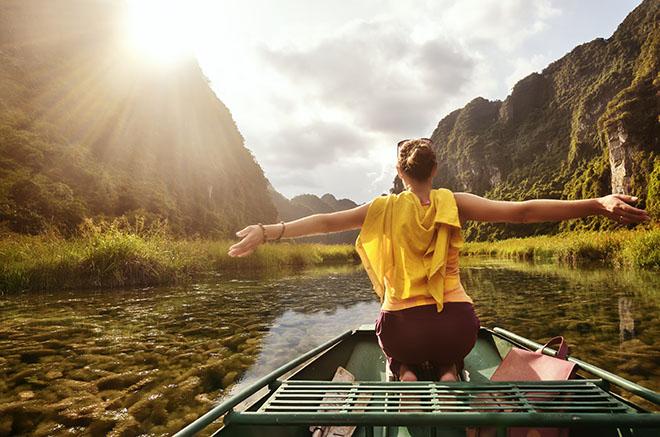 The Impressive Vietnam Vacation 14 days
You want to have a memorable taste of your holiday destination? This package will surely help you make unforgettable memories. Composed of the most popular places of interest across the country, the tour is meant to highlight the best of Vietnam to leave a life-time experience for you.
And more Sapa Vietnam tour packages.