Vietnam is an attractive destination for travelers who want to have a trekking in Vietnam. Before trekking, you should find a plenty of trekking tips for your tour.
Where are the best trekking destinations in Vietnam?
You can have a chance to discover the culture as well as the lifestyle of ethnic minorities in the north west, north east and the center highland regions in Vietnam
In the North Vietnam
It is a huge mountainous region with many stunning landscapes as well as the various culture of the ethnic community. You can choose the highest mountain in Vietnam – Fansipan and it is known as the roof of Indochina at the height of 3143 meters with 17km trekking. There are 3 routes to conquer Fansipan mountain with the starting points are Tram Ton Pass, Cat Cat ethnic village or Sin Chai Village. Among that, Sin Chai is the most stunning but the most dangerous also. All most tourists start from Tram Ton because this is the easiest route. You can be easy to book a trekking tour in Hanoi and Sapa, and the duration of fulfilling a conquest of Fansipan is about 3 days 2 nights.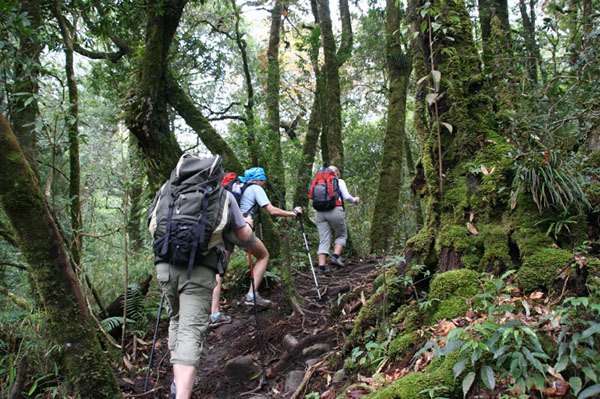 If you choose a longer trekking in Vietnam, you can consider to some mountains like Bach Moc Luong Tu – the third highest mountain with 30km trekking, the second highest mountain – Putaleng… With these heights, you can see many stunning senses with plenty of ecosystem of Northern Vietnam.
On the other hands, you can discover the culture and people by the trekking throughout some local villages, such as Sapa (Lao Cai), Hoang Su Phi (Ha Giang). On the way, you can see many magnificent mountains, the local village hidden in the mist with the terraced fields stretching along the hillsides. Sometimes you can catch the image of local ethnic children or local people, they are very friendly and willing to help them anything.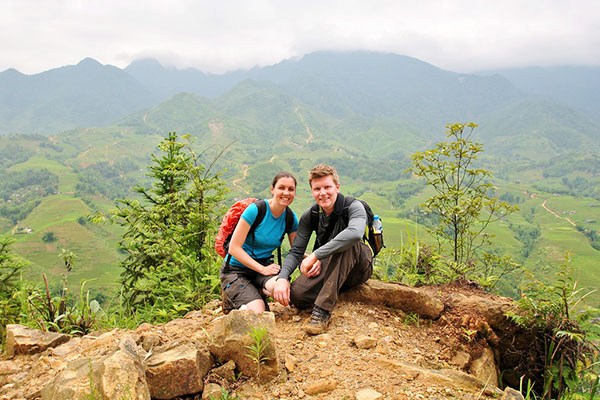 Hoang Lien mountain range is the famous place for the trekking in Vietnam, but you should prepare a long trekking time to experience it.
Another destination is Cuc Phuong national park in Ninh Binh which is a province far approximately 120km from Hanoi city. It is easy trekking tour in Vietnam, and you can join this tour with your children and your family.
In the Central Vietnam
Do not forget Quang Binh with Phong Nha Ke Bang, Tu Lan trekking tour… It is the highlight destination of trekking in Vietnam. Besides trekking among forest, you can discover many beautiful caves here. But you can prepare carefully before traveling. However, Bach Ma National Park is known as the attractive place for the foreigner because of the natural beauty and fresh atmosphere.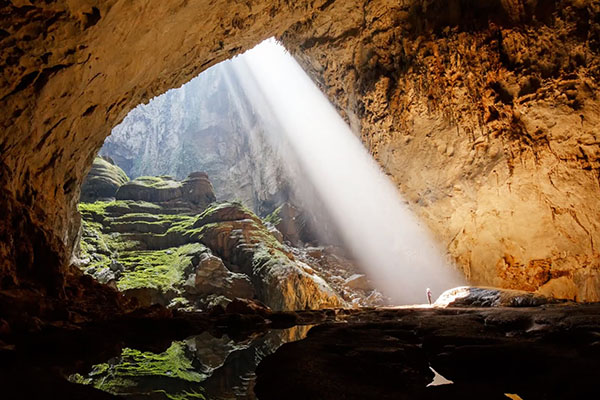 Central Vietnam is also famous for Son Dong cave, in the core of Phong Nha Ke Bang National Park which was also recorded as the biggest cave in the world. However, if you want to trek it, you will prepare both the extreme good health, your time and register early to the tour company. It can be a memorable challenge in your life.
If you have more time, you do not forget the beautiful trekking route in the Central Highlands region of Vietnam; it is Dalat is a city located on Lang Biang highlands. In Dalat, you can take a trekking tour to LangBiang Peak . on the way to conquer the, you will state many new and strange feelings. From the base 1.450m (about 4.850f) to the summit about 2.169m (around 7.000f), you will pass vegetable farms, pine trees, coffee plantations and jungle forest with wild animals and the sound of many kinds of birds.
You can choose a long route like trekking Ta Nang – Phan Dung range mountain, you will pass through 3 provinces of the Central, including Lam Dong, Ninh Thuan, Binh Thuan with the stunning views along the tour.  You can wait for the sunset and sunrise in the 3 highest mountains. Moreover, you have to prepare your luggage, enough water for 3 days trekking and experiencing the beauty of the South Central Vietnam.
In the South Vietnam
Move to South Vietnam, you can spend your time trekking Cat Tien National Park and Pleiku, you can discover other culture and landscapes of different regions in Vietnam.  Cat Tien is located in the South Highland area, including 72,000-hectare park with outstanding natural treasures and the hiking and climbing are the best in here. On the other hand, the national park is truly well-deserved with famous biodiversity like the ancient trees with the age of a thousand year.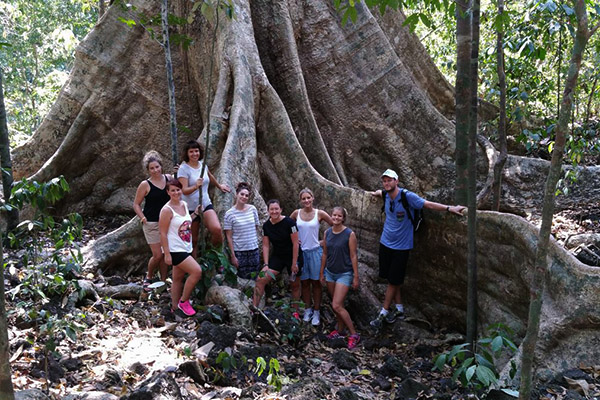 Besides, Travel Sense Asia is very happy to suggest a lot of tips for general trekking in Vietnam for your holiday.
Tips on trekking mountain in Vietnam
Plan a trekking tour in advance
When you plan your trekking tour in advance, you will have enough time to find information as well as prepare your good health.
Hire an experienced guide
You should choose a local guide or experienced leader for your trekking because they have in-depth knowledge of this route and easy to solve the dangerous problem during the trekking tour. You can find their information in the travel forum like TripAdvisor or via travel agency, they willing to help you.
Prepare necessary items for long day like warm clothes
Actually, before any tour, you should find information about the destination which you will visit and trek. It is very importance. In the peak of the mountainousảea in Vietnam, it is cool in the summer and extremely cold in the winter. So you can ask advice from your guide before taking a tour. This information will help you prepare your luggage in the best way.
Other necessary items you have to bring are rain coat, comfortable shoes, enough water…
Check the forecast for this destination which you want to trek
Check the forecast for this destination which you want to trek for you to decide to take a trek or the tour duration.
In fact in Vietnam, there is some best time for trekking, depending what regions you will choose. For example, in the North, the best time to visit from Sep to April next year.
Travel Sense Asia hope with that information above will help you have memorable moment to conquer any trekking in Vietnam tours.