Vietnamese cuisine is one of the main reasons for anyone who want to travel to Vietnam. So it is sure that, you will not disappoint about its diversity and flavour. However, it is important to know the best places to enjoy vietnamese food. This article below will introduce to you Top 7 restaurants in Hanoi and help you make a decision when choosing the suitable one.
1. Duong's restaurant
Always ranking at the top restaurants in Hanoi on TripAdvisor, Duong's restaurant is well known for tourists. It was founded by Mr Hoang Van Duong, who got awarded Top Chef Vietnam in 2014 at 4th position. Chef Duong and his team have built the menu by focusing on traditional Vietnamese dishes with Western influences. Therefore the food is absolutely delicious and nice decorated.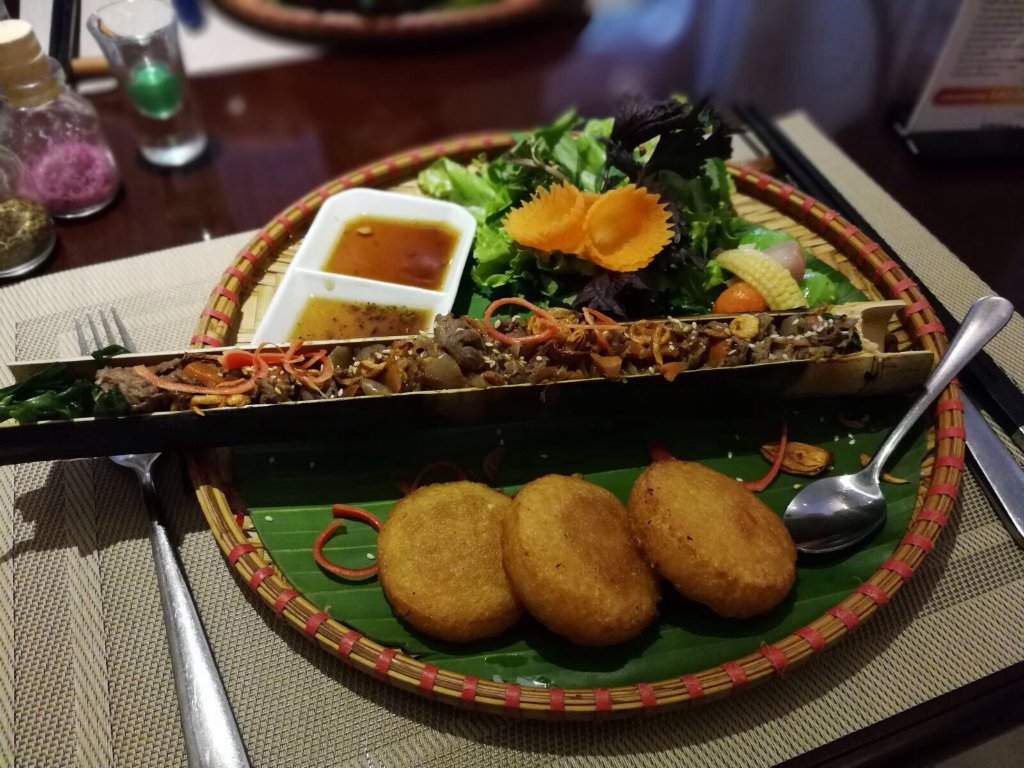 In compared with other restaurants in Hanoi, it is very close to Hoan Kiem Lake, right in the heart of old quarter. Although the restaurant is not so spacious but it brings guests a cozy atmostphere. In addition to serving dinner, Duong's restaurant also provides cooking class and food tour for tourist.
Where to eat?
Address 1: 27 Ngo Huyen, Hang Trong street, Hoan Kiem district, Hanoi

Address 2: 101 Ma May street, Hoan Kiem district, Hanoi
2. Hanoi Garden
To be one of the oldest restaurants in Hanoi, Hanoi Garden opened to first guests in 1998. Through nearly 20 years of operations, it has welcomed discerning patrons from around the world, offering not only an authentic Vietnamese culinary experience but also a window into Vietnamese culture.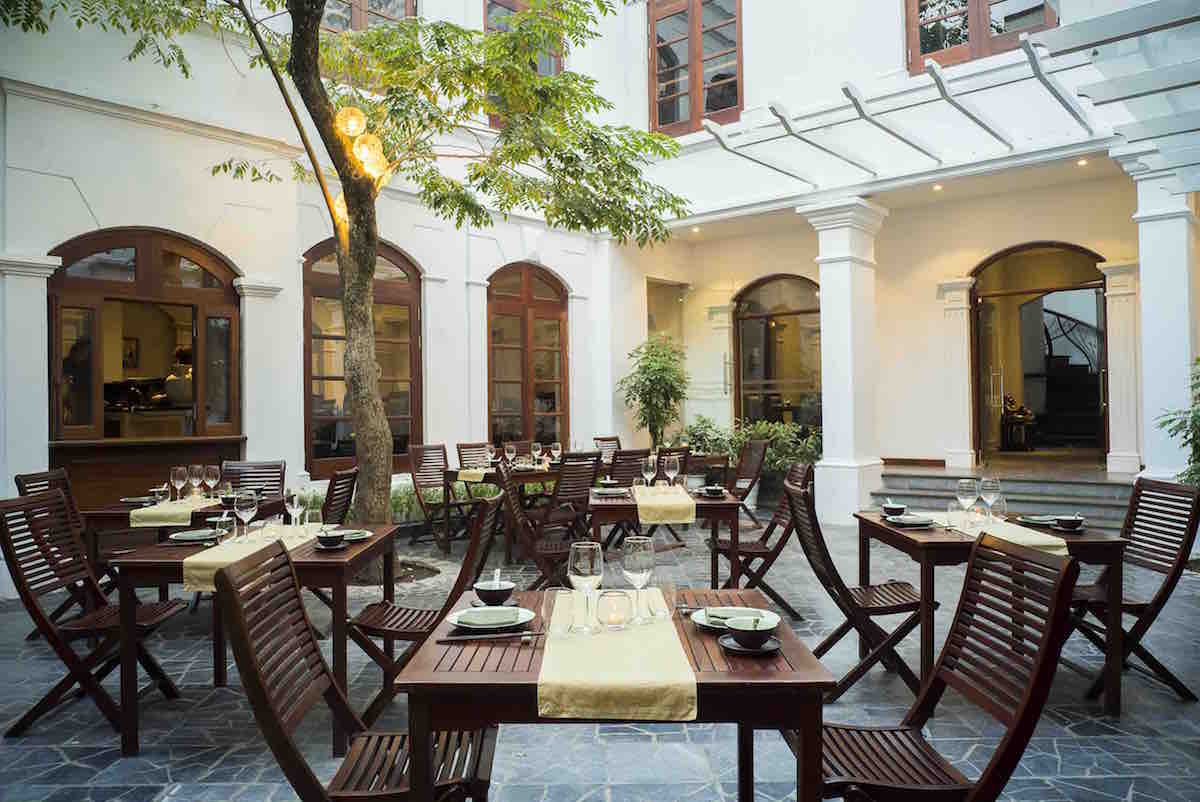 Because it is located in the courtyard with a beautiful garden in an old street of Hanoi the restaurant is known as "a green oasis in the urban desert" . That is the most impressive feature of Hanoi Garden.
Where to eat?
Address 1: 36 Hang Manh, Hoan Kiem District, Hanoi
3. Sen Buffet
Sen Buffet is one of the most famous buffet restaurants in Hanoi. It has 3 addresses: Buffet Sen Tay Ho, Buffet Sen Ly Thai To and Maison Sen Tran Hung Dao. Among these Sen Tay Hoi is the largest restaurant with an area of 12.000m2, with a very nice lotus pond inside. The menu is rich and diversified with 200 dishes of different gastronomical styles from Vietnamese to European and Eastern Asian cuisine.
The restaurant in Ly Thai To and Tran Hung Dao Street are smaller but will be closer to the old quarter.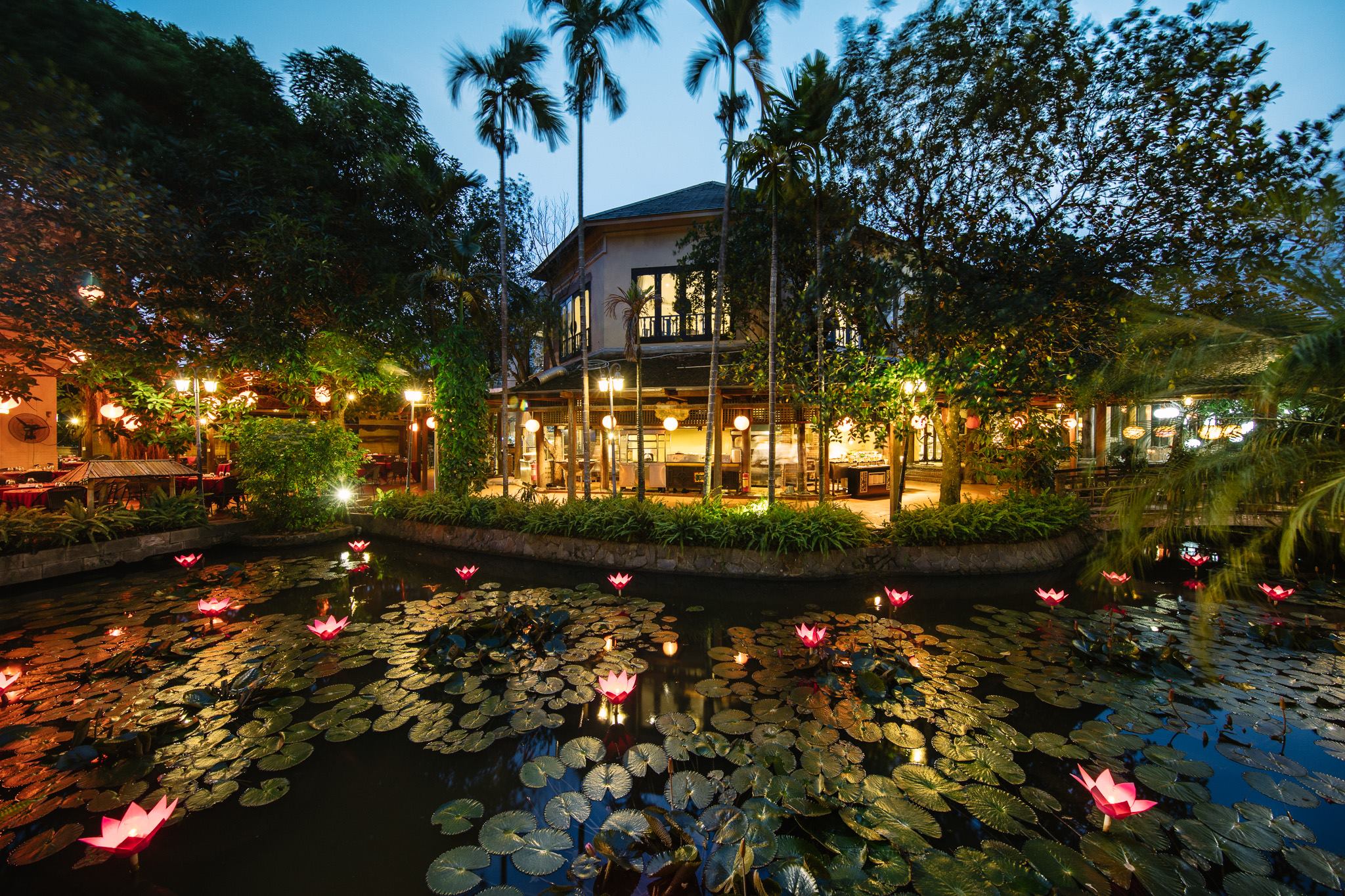 Where to eat?
Address 1: 60 Ly Thai To, Hoan Kiem District, Hanoi

Address 2: 61 Tran Hung Dao, Hoan Kiem District, Hanoi
Address 3: 614 Lac Long Quan, Tay Ho District, Hanoi
4. Rue Lamblot Restaurant & Cafe
It is a small restaurant located in the Old Quarter, in an old mansion. Rue Lamblot is a French style restaurant offering Vietnamese cuisine. The ambience is just so fine and elegant. The food is delicious and price is reasonable.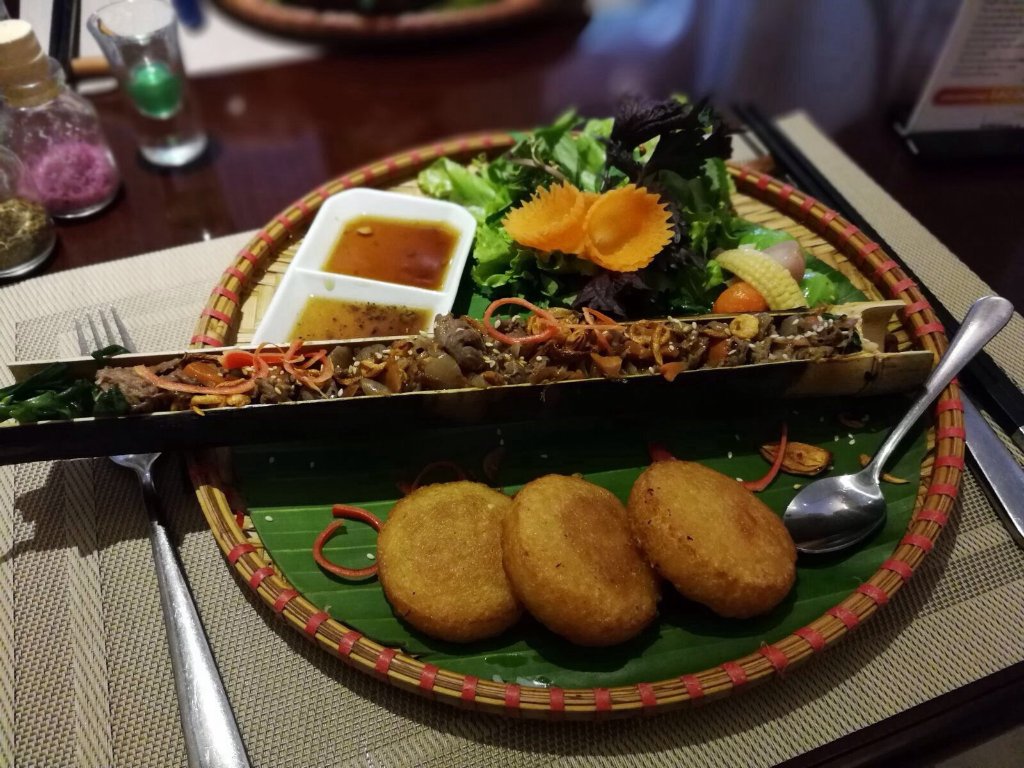 Where to eat?
Address:

06 Ly Quoc Su street, Hoan Kiem Dist, Hanoi
5. Cai Mam Bistro – Signature Vegan
Located in Hanoi Old Quarter, Cai Mam Bistro – Signature Vegan is your best selection of vegan food and healthy food in a luxurious background of restaurant. Among other best vegan restaurants in Hanoi, Cai Mam Bistro – Signature Vegan offers exceptional local taste of variety from fresh Vietnam's ingredients by house recipes of outstanding chefs.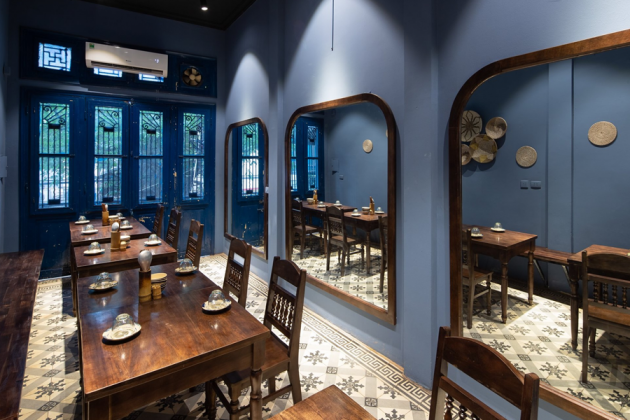 Where to eat?
Address: 09 Nha Tho Street, Hoan Kiem District, Hanoi
6. Spice Viet Restaurant
Just a 10-minute walk north of Hanoi's Old Quarter, Spice Viet Hanoi Restaurant specialises in farm-to-table Vietnamese cuisine in a cosy, contemporary setting. Its extensive menu features both Hanoi specialties like West Lake-style shrimp fritters and pan-fried fish flavoured with turmeric and galangal as well as favourites from the length of Vietnam.
Spice Viet opens restaurant in Hue, Hoi An and Saigon as well. So you can choose which region cuisine that you love to try.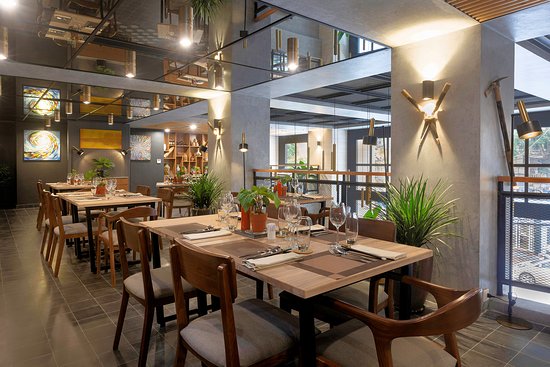 Where to eat?
Address 1:

46 Nguyen Truong To Street, Ba Dinh District, Hanoi

, Vietnam
7. Quan An Ngon
Quan An Ngon is a very popular restaurant in Hanoi, located in 18 Phan Boi Chau Street in Hanoi's French Quarter. Thanks to its extensive menu featuring authentic cuisines from the north, central, and south Vietnam Quan An Ngon has became one of the busiest restaurants in the city. Therefore you should book a table in advance. Sittings are available at an outdoor courtyard, and in air-conditioned dinning spaces within the imposing French colonial house.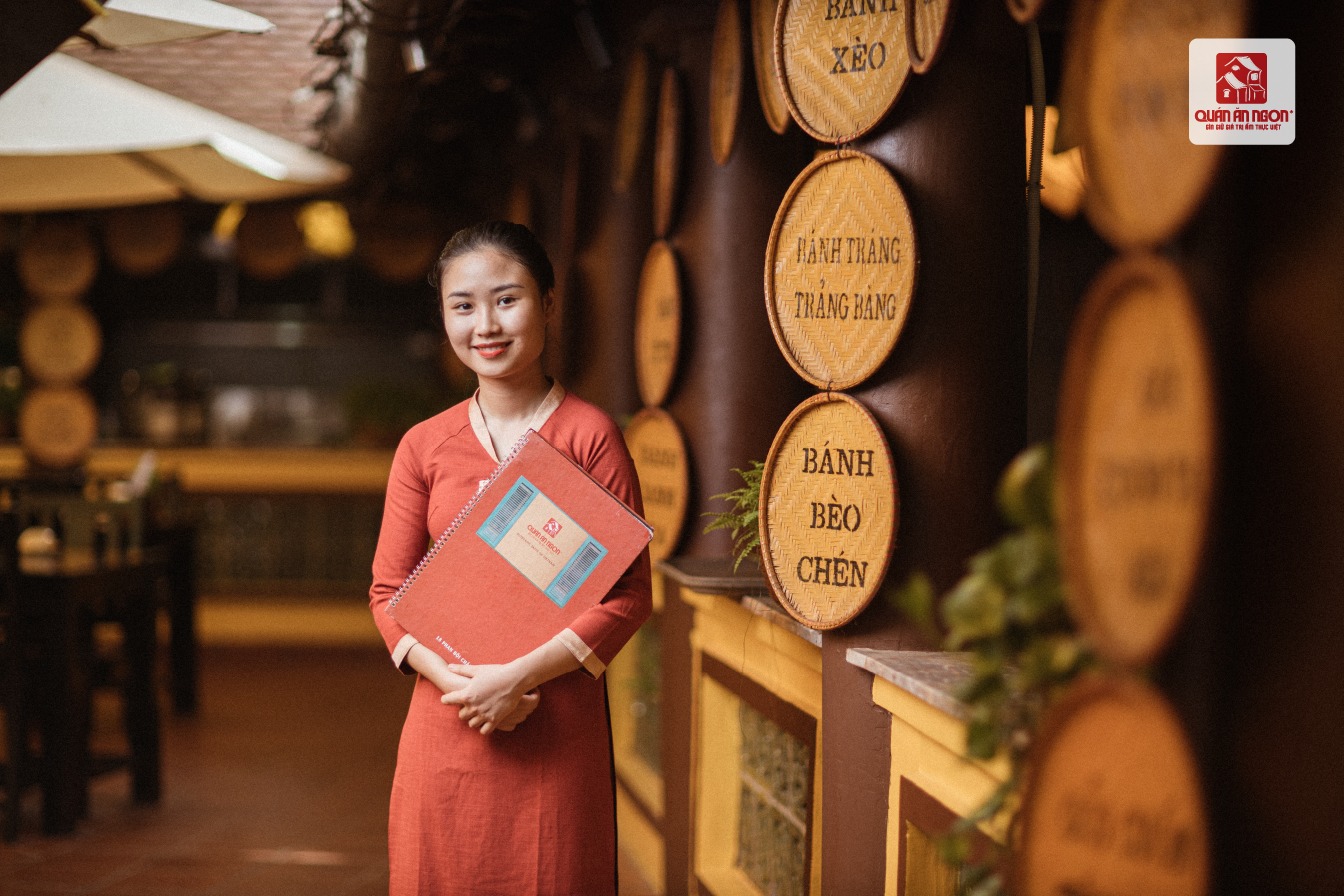 Where to eat?
Address: 18 Phan Boi Chau, Hoan Kiem District, Hanoi