Vietnam is a beautiful S-shaped country where lots of the major provinces and cities are well-connected by the train system. Hence, if you are on a tight budget and have a flexible schedule, then trying Vietnam holiday packages 2018 on a train, instead of traveling by airplane, is a good idea. Along with gaining a memorable local experience, the biggest magnets of this means of transportation is the high safety and reasonable price.
Having a seat on the train, you get a chance to feast your eyes on the magnificent mountains, green forests, stunning valleys and even imposing beaches, which help you enjoy Vietnam's authentic natural spectacle. In addition, spending a few hours on a train is a great way to make friends with others who share the same passion for travel. The following is the detailed itinerary on a Vietnam tour by train within 16 days we want to introduce to you today. Let's read to find out much more interesting information right away!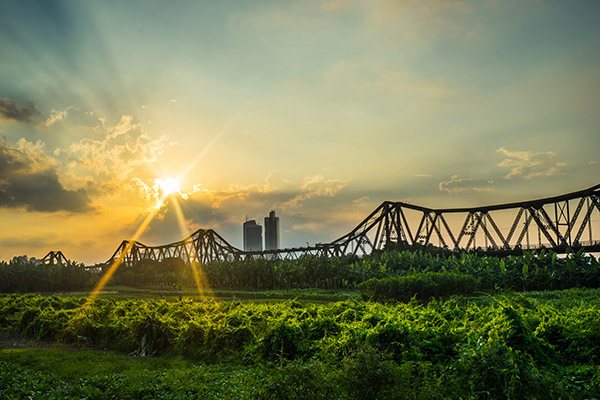 Top Stopovers You Can Check In Through Vietnam Holiday Packages 2018 On Train
Traveling the whole nation by train can be a romantic and exciting idea. It sounds like that you are on an old train that slowly makes its way through grand mountains and rice paddies as well as along stunning cliffs, revealing hidden beaches. Of course, Vietnam Holiday Packages 2018 lead you different stops along the route which are definitely the famous destinations in the country. Overall, the route includes Hanoi – Halong Bay – Ninh Binh – Hue City – Hoi An – Danang – Nha Trang – Ho Chi Minh City – Mekong Delta. And 16 days are long enough to get a better understanding of these destinations.
How will you spend time in Hanoi City on the Day 1 and Day 2?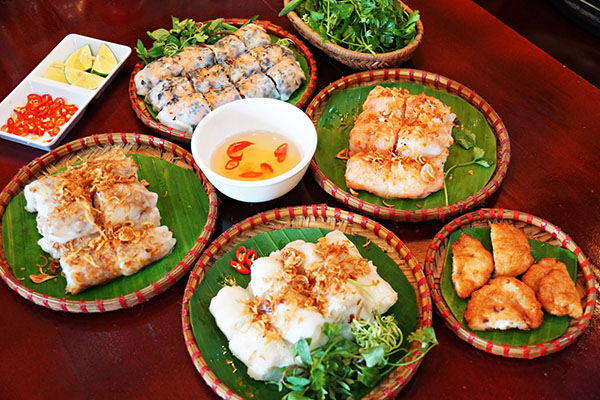 Hanoi is the first destination you are going to check in through a 16-day Vietnam tour. To be sure, the capital will not disappoint you in all cases. Teeming with tree-lined boulevards, beautiful lakes, and French-styled buildings, Hanoi has a distinctly different lifestyle in comparison to Saigon, which is less traffic, less noise, and relatively less pollution, but more open space and more trees. That's why many travelers find the city to be pleasant, slow-paced, and even really charming. From the moment you arrive, it is certain that you are stormed with peace, smells, and flavors. Here are our recommendations to hot tourist attractions you should not miss while in the city for unforgettable memories.
Visit Ho Chi Minh Complex, including Ho Chi Minh Mausoleum, Uncle Ho's Stilt House, and Presidential Palace
Check-in One Pillar Pagoda
Come to Temple of Literature
Spend time stopping by Ethnology Museum
Walk around the glorious West Lake with Tran Quoc Pagoda and Quan Thanh Temple
End the day by watching a Water Puppet show

Contemplate the glamor of Halong Bay on the Day 3
There is no exaggeration to say that Halong Bay is likely to be torn right out of a fairy-tale book. Yes, the bay is too beautiful to believe it is true. As one of the UNESCO Heritage Sites for a long time, its beauty and charm have never failed any kind of your interest. Therefore, visiting such Natural Wonder of the world has proudly topped travel lovers' lists of "must-sees" for a considerable time. At that time, your mind will be blown by the otherworldly landscapes which are created by the towering limestone karsts and crystal waters. Along with watching the surrounding scenery, there is also a whole host of interesting activities and attractions in the famous bay. Want to get some ideas? Let Vietnam Holiday Packages 2018 give you a hand on many top things to do in Halong Bay below.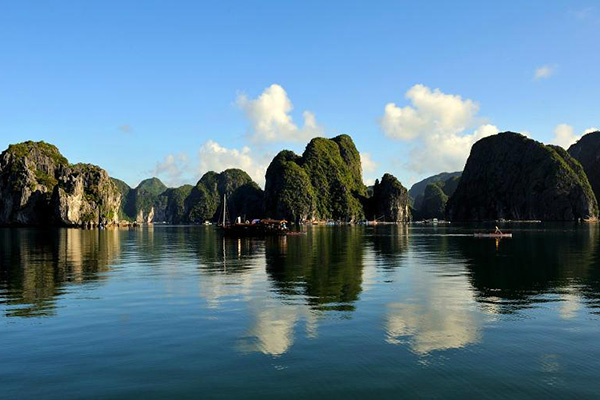 Enjoy a peaceful stay on a cruise
Discover amazing caves
Uncover the Bay by yourself through a kayaking trip
Have yourself immersed in the cool and crystal water
Day 4 and Day 5: Hello Ninh Binh Province
Just a few hours from Hanoi by rail, Ninh Binh has fast been becoming one of the favorite spots in the North of Vietnam. Have you ever seen the most recent blockbuster of Kong – Skull Island yet? If so, it is quite possible to take a general look at some of the epic landscapes around this area. Actually, there are many attractions to explore and many things to do in the province that can take a lot of your time. The following are a few nice suggestions on what to do to plan a perfect itinerary while in there.
Arrive at Hoa Lu – the former capital of Vietnam
Hop on a boat trip around Tam Coc where you can admire the imposing scenery of "Halong Bay on land."
What to do on the Day 6? Hue City is now welcoming you!
Today, you check in the Centre of Vietnam. And the first destination in the region we want to guide you is Hue – the country's former capital for 143 years. It is truly a city rich in history, where 7 imperial tombs have been preserved there. A visit to the city brings you a spiritual feeling as it has long been the center of Buddhism in Vietnam. Apart from the historical significance of the city, it seems a big pity to overlook its stunning landscape and spectacular monuments. Hence, it is likely that any area you land on in Hue, there is always something new to learn and explore! Our itinerary for a trip to Hue is as follow:
Drop by Thien Mu Pagoda
Visit the Old Citadel
Admire Minh Mang, Tu Duc, and Khai Dinh Tombs
Have a nice getaway on Lang Co beach
Contemplate Hai Van Pass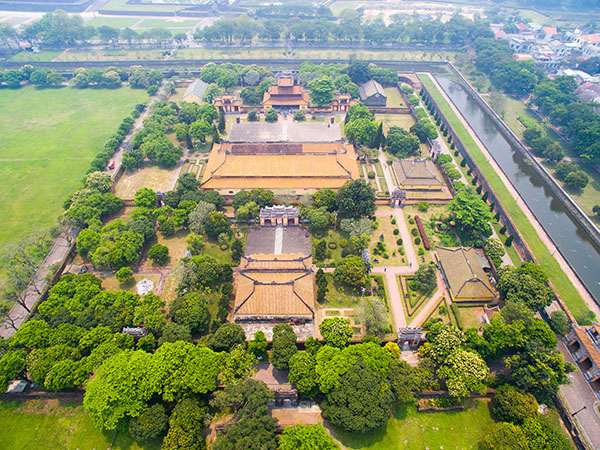 Enjoy Day 7 and Day 8 with a trip to Hoi An
When it comes to Hoi An, people often use some common adjectives, such as "antique, peaceful, and beautiful" to describe its essence. Far 30 kilometers away from Da Nang, the place is harmoniously surrounded by Thu Bon downstream. In fact, traveling to Hoi An offers visitors the fascinating senses of history, culture, peace, and cuisine. While this is just the small town, you will certainly gain nostalgic feelings through the narrow alleys, age-old houses, traditional villages, etc. Moreover, the locals are also famous for their warm-hearted characteristic and welcoming behavior that leaves the positive impression on the overseas tourists. Here are what to do after checking in there: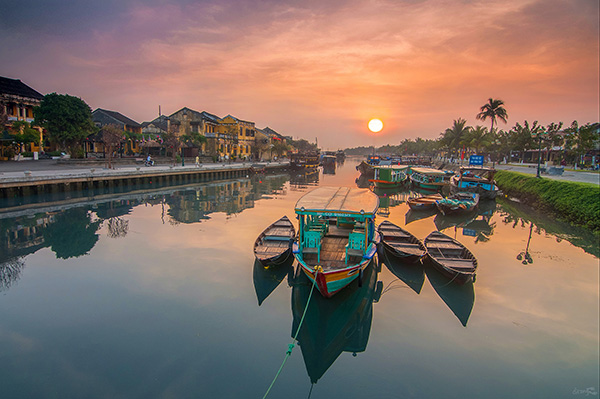 Partake in a cooking class
Set foot on Tra Que Vegetable Village
Learn how to make an attractive lantern
Visit My Son – the Cham Ruins from 13th century
Wake up your travel passion with the bustling beach city of Nha Trang on Day 9 and Day 10
Think about a seaside retreat in the country's South Central Coast? Then, Nha Trang – a coastal and provincial capital of Khanh Hoa Province, Vietnam is a good idea. As a reputable beach city, what makes the city outstanding is surely the paradise of beaches whose charm does go beyond words. You can find peace in soul and mind through a leisure promenade along the white-sandy beaches with the impressive backdrops of grand mountains and offshore islands. A journey to the city is incomplete without taking part in some fun water activities, like swimming, sunbathing, snorkeling, scuba diving, etc; relaxing in the recreational paradise, namely Nha Trang Vinpearland; and sampling delicious seafood meals.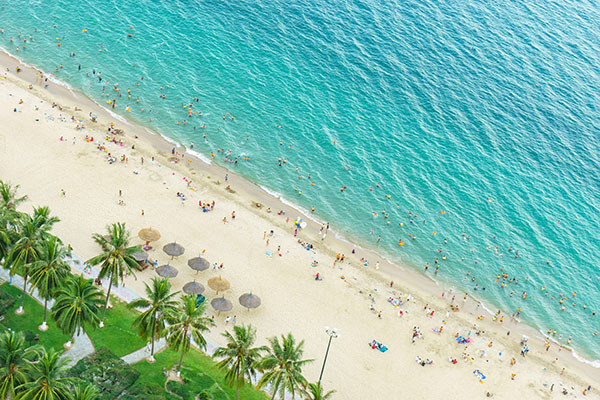 Day 11, Day 12, and Day 13: Keep your soul inspired by a visit to Ho Chi Minh City
Ho Chi Minh City, or also formerly named Saigon is also included in Vietnam Holiday Packages 2018 since it is the busiest and hottest tourist destination in the S-shaped country. Nowadays, with the high development of industrial zones and international commercial buildings, it is not hard to see traffic jam while coming there. Unlike Hanoi, the lifestyle in Saigon is quite chaotic and lively, especially at night. When the sun goes down, the city turns different with another colorful vibe. As a result, whether you want to enjoy a day or night trip, there are a wide array of must-visit highlights in the city for you all to add to your favored bucket. The following are some of our ideas: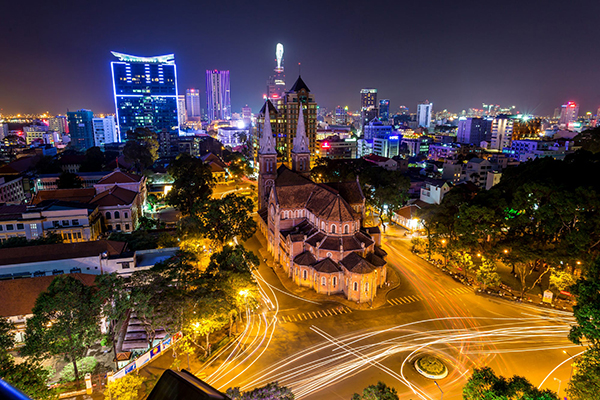 Visit the proximity of Reunification Palace, Notre Dame Cathedral, and the Old Post Office
Stop by War Remnants Museum
Arrive at Giac Lam Pagoda
Walk around China Town to see ancient pagodas and temples as well as bustling Binh Tay Market
Drive to Tay Ninh to contemplate Cao Dai Temple
Explore Cu Chi Tunnels – the famous hiding spot during the war
Have fun with a journey to Mekong Delta region on Day 14 and Day 15
During these days, we happily take you to Cai Be – a small town on the Northern side of My Thuan Bridge, which is not far away from Ho Chi Minh City (about 2 hours by car). The area is said to be the gateway to Vinh Long Province as well as the whole of the Mekong Delta. The most prominent thing from the town that attracts a number of tourists day after day is the appearance of the Cai Be floating market where locals sell and buy goods on a boat. Besides, you are also invited to visit some colorful fruit gardens, check in local factories of traditional crafts, and have delicious lunch in one of the local houses.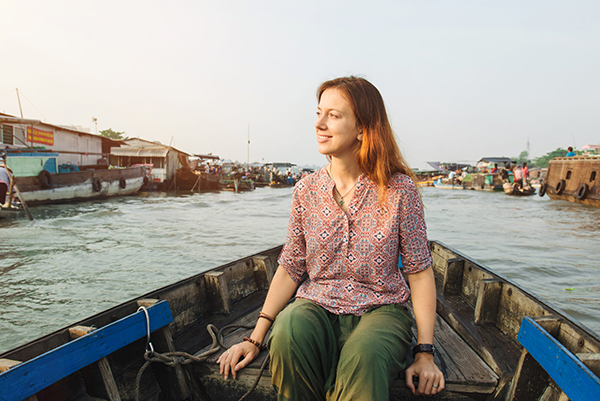 Day 16: Turn back to Saigon and end the memorable trip
All in all, Vietnam Holiday Packages 2018 on a train are a convenient way to ensure that you simply sit back, relax and enjoy your vacation without having to worry about cancellations, reservations, or other unexpected things. Regardless of whether you are fond of heading off the beaten track and uncovering which secrets Vietnam holds or just prefer to have a relaxing stay on a wooden cruise, these deals promise to satisfy your own need with ease.