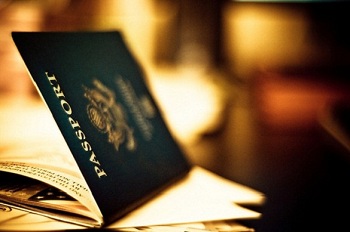 The people of Vietnam holding foreign passports and foreigners who are the spouses and kids of Vietnam resident are exempted from the visa requirements to enter the country if holding certificate of visa exemption from Vietnam embassy. They are allowed to stay for no more than 90 days. If you want to be granted a visa exemption certificate at the Vietnamese representative offices located abroad, the Vietnamese people living abroad need to fulfill the following conditions:
PRC or permanent residence certificate issued by the foreign government which should be valid for at least 6 months since the date of entering the country
VEP or Visa exemption paper that is granted by the appropriate and relevant Vietnamese authorities
People who are expected to stay on for over 90 days are required to apply for the visa according to the present stipulations before entrance
Citizens of countries as below are not need visa for Vietnam from 15 days to 30 days:
–      15 days visa free for citizens of Denmark, Norway, Sweden, Finland, Russia, South Korea, Japan, Brunei & Myanmar.
–      21 days visa free for citizens of Philippines
–      30 days visa free for citizens of Thailand, Singapore, Indonesia, Malaysia, Laos, Cambodia,
–      APEC Business Travel Card (ABTC) Holders from Asia-Pacific Economic Cooperation (APEC) member economies for visits of 60 days at the maximum.
–      For those who travel to Phu Quoc Island – Vietnam : Foreigners who enter Vietnam through an international border gate and then travel to Phu Quoc Island and stay in Phu Quoc less than 15 days will also be granted Vietnam visa exemption. Passports must be valid for at least 45 days. After arriving in Phu Quoc Island, if visitors want to travel to other localities or stay in the island for more than 15 days, the immigration department will be responsible for issuing visas right on the spot.
Bilateral Visa Exemption Dealing
Citizens of Malaysia, Indonesia, Laos, Thailand and Singapore holding valid and ordinary passports are exempt from any kind of visa requirements. They are permitted to stay in the country for maximum of 30 days. People from the Philippines are permitted to stay up to a period of 21 days. The exemption has also been extended to the citizens of North Korea, Rumania, Kyrgyzstan and China by 2011. They are required to hold a valid ordinary passport for official mission.
The citizens of 60 nations with valid official or diplomatic passports (passport for government officers on business to Vietnam) are exempted from visa requirements.
These countries include Afghanistan, Argentina, Azerbaijan, Algeria, Albania, Belarus, Brunei, Bangladesh, Brazil, Cambodia, Bulgaria, China, Chile, Czech Republic, Cuba, Croatia, Ecuador, Dominica, Hungary, France, Indonesia, India, Iraq, Iran, Kazakhstan, Japan, Laos, Kyrgyzstan, Mexico, Malaysia, Mongolia, Moldova, Morocco, Montenegro, Myanmar, Mozambique, Pakistan, Paraguay, Panama, Nicaragua, Peru, North Korea, Philippines, Serbia, Russia, Romania, South Africa, Slovakia, Singapore, Spain, Uruguay, Ukraine, Thailand, Sri Lanka, South Korea, Turkey, Tunisia, Switzerland, Uzbekistan, and Venezuela.
Unilateral Visa Exemption
A visa with a validity of 30 days is exempted for the officials from the ASEAN secretariat who hold various kinds of passports. Citizens of countries like Norway, Sweden, Finland, Denmark, South Korea, Russia and Japan having various kinds of passports are exempted from any visa requirements. They are allowed to stay for a period of up to 15 days.
The tourist visa is valid for up to 30 days. The visa is provided at the Vietnamese consulates in countries abroad or in the diplomatic offices. The visa might be issues at the gates of the border to those having written invitations by competent Vietnamese agencies or by tourists in the trips that are organized by the Vietnamese international travel agencies. Visa extension can be served by all international travel businesses.
Source: e-vietnamvisa