What are the best Vietnam holidays with kids is the trouble every family wants to make clearly. In your holiday, welcome to Vietnam in three areas like Northern area, Central area and Northern area to enjoy many diversified activities for families. Travel Sense Asia will bring you a relaxing trip to our peaceful country where your family is the most outstanding importance of your life.
Discovering Northern Vietnam holidays with kids
Hanoi
Hanoi is the capital of Vietnam which has exited the long history by 1000 years with several architectural constructions. Thus, Hanoi has accumulated to the huge of culture and long-time historical sites that attract a lot of tourists nationwide. The first place attracting foreigners is Hoan Kiem situated inside a complex of Ngoc Son Temple, The Huc Bridge, and Pen Tower in the surroundings that make a sparkling colorful natural picture. Almost children really like ice-cream, so you with your kids can come to Trang Tien or Thuy Ta to enjoy ice-cream as it very delicious.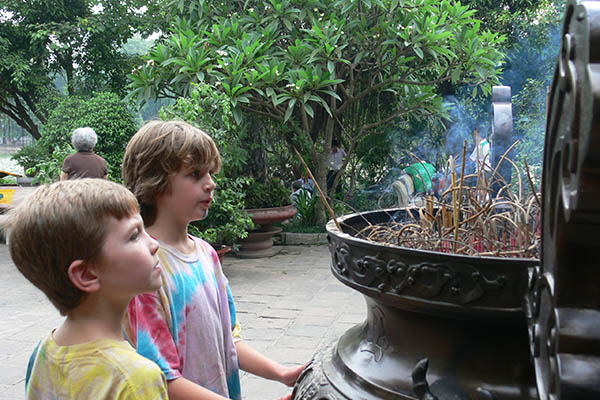 Besides, your family can visit Temple of Literature where is accumulated the old-traditional appearance, which is one of most Vietnam Popular Destinations for tourists. Therefore, your kids can expand the knowledge on the historical education in Vietnam. After that, children will enjoy the muddled music and how the puppets can dance across the water. These performances are held daily at Municipal Water Puppet Theater at Dinh Tien Hoang Street near Ngoc Son Temple. Don't forget to try Vietnamese food like "Bun Cha" is the valid combination of mouthwatering grilled pork, spring rolls, and sweet spices.
Halong Bay
The second destination in Northern area is Halong Bay which is one of the famous world places, where anyone shouldn't miss during an awesome trip. You have a chance to overnight on the cruise to grace the island at night. Of course, this is time for visiting the most beautiful place of Halong Bay through the unique islands with funny names such as Dog, Fighting Chickens, Incense Burner. Besides, almost of travelers are persuaded by the beauty of famous caves. You will discover a number of famous landmarks such as Sung Sot cave, Thien Cung Cave, Dau Go Cave which are the most beautiful caves of Halong Bay. Especially, your kids can join in beach activities such as go kayaking, swimming, visit the attractive cave, attend the cooking class, and relax on the cruise.
Additionally, let's experience a brand new tourism product in Halong city as Queen Cable car system and Sun Wheel in Sun World Halong Park which has reached the world's record the most capacity cabin. Tourists can easily zoom eye away to get a perfect look of Hon Gai Port, Cai Lan port, Bai Chay Bridge and the entire of Halong Bay on the other side. The other attractive place is Tuan Chau to grace musical performances, slideshows, sea lions and watching 3D film which are your favorite kids.
Travelling Central Vietnam
Da Nang
Da Nang is probably most known among Vietnamese for its speedy real estate and private property development. One of the most attractive places in Danang is Ba Na Hill which is the interesting entertainment for your kids. Through several high mountains by cable car, your family comes to the center. Ba Na Hills Fantasy Park satisfies the entertainment demands of all ages, featuring amusing games for children to X-games for adults. Once time you come here, you will get the strange feeling in an entertainment paradise with all kinds of game, from the game for tiny kids to the arcade adventure, thrills…. Otherwise, tourists coming to Ba Na hills do not forget to discover the Debay Wine Cellar which is home to an abundance of grape wines.
Moreover, this is a luxury entertainment area for the French, nowadays, Debay usually offers a large stocked bar with cocktails, light snacks and various grapes, wine vintages. Next, in the Wax Museum, tourists can see a copy of showcase politicians, celebrities from all over the world. In conclusion, Ba Na Hill is the good idea to discover the heaven land when your family comes to Vietnam.
Hoian
After that, you can take a taxi to Hoian attractions like centuries-old Buddhist pagodas, temples, quaint museums, and colonial shophouses which are located between the popular areas of riverside and ancient town. Offering sightseeing opportunities you won't find in the other city in Vietnam. The other best component of Hoian is that its attractions are easily entered on foot or cyclo thanks to its pedestrian-friendly streets.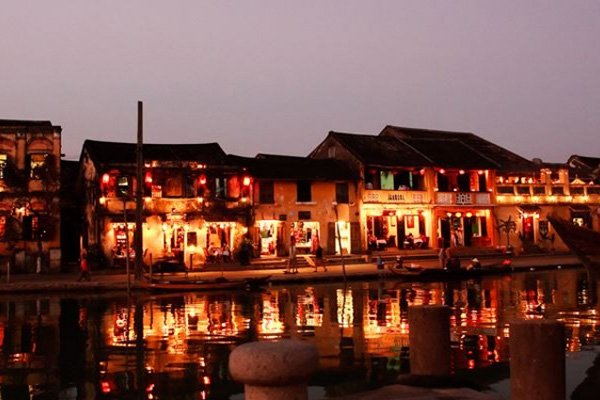 Many ancient style oriented architects come here to have a direct look into the ancient houses of the town such as Phung Hung House, just west of the Japanese Bridge, Quan Thang House, or Tan Ky House. The design of the houses shows how local architecture incorporated Japanese and Chinese influences. There are a ton of different Hoian sightseeing opportunities for the average traveler, and one of the best ways to experience the culture is via bicycling. If you visit Vietnam with your family, let's try it once time. The best foods in Hoian are Chicken rice (Com Ga Ba Buoi), Bread with salt and chili, Cao Lau,…
Finishing Southern Vietnam
Ho Chi Minh City
While Hanoi, with its leafy gardens and gracious French colonial architecture is one of Asia's most beautiful cities, Ho Chi Minh City is a bustling, chaotic and vibrant metropolitan, which belongs to the best Vietnam holidays with kids. Ben Thanh market is always crowded is its center location in Saigon. Ben Thanh is to cruise the outer ring of the market, where all stalls are variable priced and most items are actually marked with a price tag. This will give you a good idea of what a medium price will be when you go inside to haggle. However, you should bargain with sellers for the price of goods. Therefore, customers feel free to buy souvenirs with a lower price than other shops. Otherwise, in Ben Thanh market, there are tons of stunning foods you can't be missed when coming to here. It ensures that your kids will enjoy.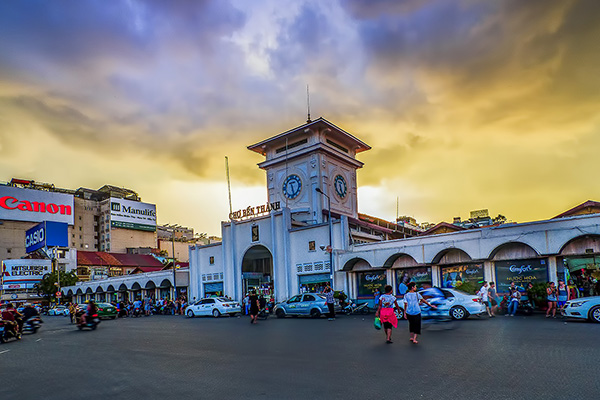 If you travel with your family and children, you should visit Suoi Tien or Dam Sen theme park. These entertainment centers are constructed toward the most modern to attract more international guests in Ho Chi Minh City. It ensures that you can easily take up your whole half of day by walking around the park. However, if you prefer somewhere more cultural, let's go to one of the many famous pagodas in town such as Giac Vien, Jade of Emperor and Xa Loi.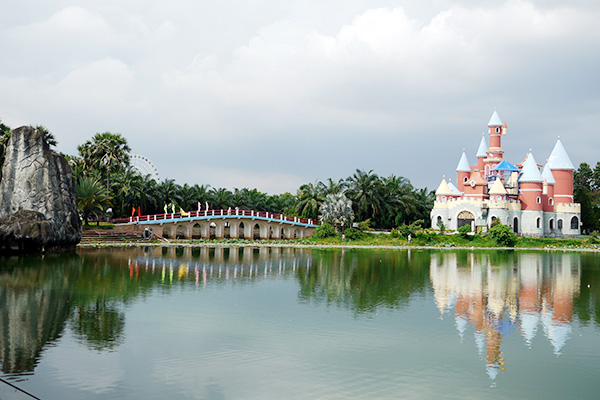 Mekong Delta
Your family has a chance to discover the local lifestyle in Mekong Delta and experience the largest floating market then explore the pure, beautiful and wild beaches. The Mekong Delta is located in southern Vietnam and Cambodia, so the culture is exclusive. When you come to Mekong Delta, you'll see daily life on the river, as well as many of the agricultural practices here, from fishing to rice harvesting. You should take a boat ride along the river to grace the stilt houses and the fruit plantation along the river. Take the morning boat trip to visit the Can Tho floating market which is at its busiest at this time of day.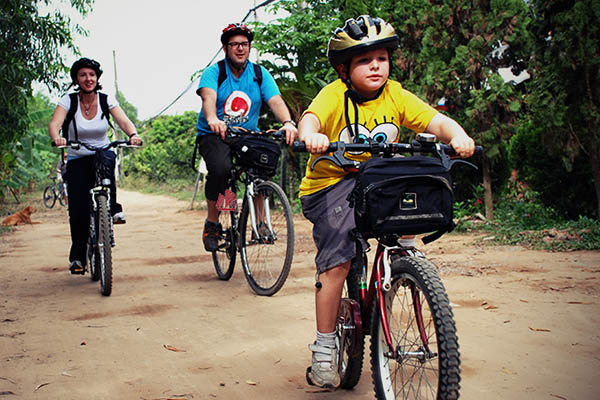 You will grace the performance of local people in the floating market. You also should keep cruising and visit a rice noodle making village. Especially, the fruits and vegetables are sold directly from the boats when the owners hang the goods on long poles. Thus, these goods are always fresh and clean. It is safe for your kids.
Ending the best Vietnam holidays with kids bring the awesome feeling for your family. We hope that the above information will be useful for your trip when coming to Vietnam after a hard working year.