The lasting from January to February is the golden time to visit Vietnam as tourist can grace the most traditional festival in this country is Tet holiday. According to Geography, Vietnam is divided clearly into 3 regions: North, Central and South and each region contain several differences. Therefore, we will review some essential things for the Tet holiday in each of areas. Especially, spending some minutes responding the question what are the best Vietnam tour holidays in January to make preparation for the experience trip in the next time.
Lunar New Year called the Vietnamese name is Tet Nguyen Dan. It is the most important and widely celebrated public festival of the year in Vietnam. Tet is the occasion for Vietnamese people to express their respect and remembrance for their ancestors as well as their beloved family members. Especially, almost of people in Vietnam feel very highly enthusiastic in one's work to prepare carefully some necessary both of foods and home decor for this festival. Greatly, if foreigners come to Vietnam in this time, they will be enjoying the traditional foods and activities in local festivals under the Tet atmosphere. Now, we would discover together the characteristics of Lunar New Year from the North area to South area.
North area
North area has two components including Red river delta like Hanoi and highlands like Sapa and Ha Giang.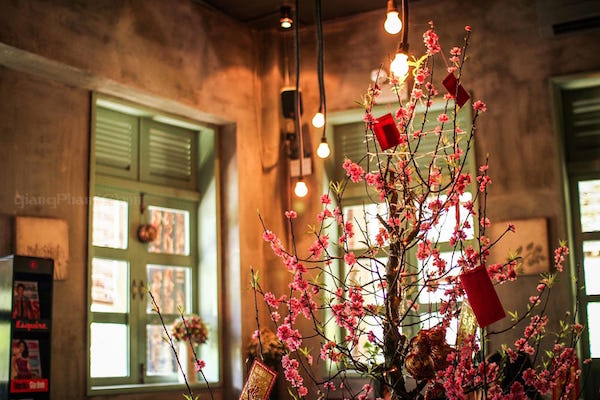 In January, the weather in Hanoi is very suitable for the plants to grow and flowers to blossom; spring is the best time for tourists to grace the vitality of tropical nature. For instance, Nhat Tan village on the edge of Hanoi's West Lake is blooming with a variety of flowers. Therefore, you should take a tour visiting Nhat Tan village to enjoy the early Tet atmosphere at Hanoi's flower farms. Otherwise, the destination which you cannot but visit to is Tran Quoc pagoda as it brings the cultural of Lunar New Year attracting more visitors.
Tran Quoc Pagoda in Hanoi is one of the oldest pagodas constructed in the sixth century. The festival is organized in the elaborate pagoda which is built on the ashes of a Vietnamese hero and it is especially famous for the activity of traditional water puppet. Of course, in the traditional festival, foreigners should experience in some traditional foods such as Chung cake, Te cake (Banh Te), Frozen meat (Thit Dong), Pickled onions (Hanh Nen), Dried bamboo (Canh Mang Kho) and so on.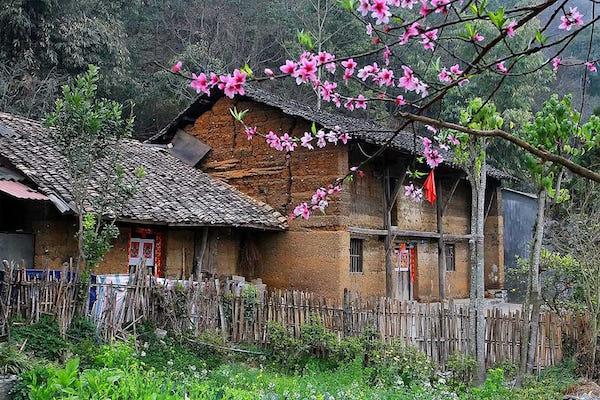 After spending one day in Hanoi, you can take a train to Sapa and enjoy the traditional activities in there. Tet holiday in Sapa seems to be so distinctive, it is not as crowded as weekdays. You may still experience the atmosphere of a cozy spring though the atmosphere is quieter. You will sense warmth spreading out all over from peach blossom, lights from street lamps at night at this mountainous area. There are a lot of beauty spots for tourists to visit such Sapa as Heaven Gate, valleys covered with blooming flowers and Ta Phin village. Otherwise, at night, they can enjoy local foods like grilled egg, grilled sweet potato and many others ethnic foods. With clean and such romantic atmosphere, Sapa is definitely going to be an interesting and full of fun journey for New year vacation.
Central area
One more destination in Vietnam tour holidays is the central area which includes two places like Hue and Hoian. Foreigners should take a taxi from Da Nang airport to Hoian; then next two days, you are able to visit Hue.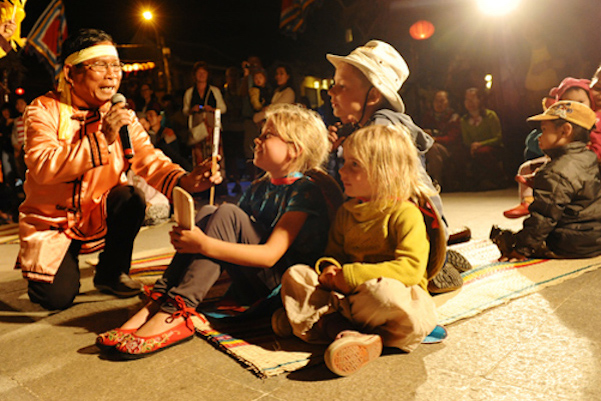 Authorities in Hoian City, Quang Nam Province, have decided to provide tourists with free entry to UNESCO-recognized Hoi An Ancient Town. Free entrance to the ancient town will be available on Lunar New Year's Eve and the first three-day of the Lunar New Year, or January 28 to February 01. Performances of "Bai Choi" a folk game and form of art found in 11 provinces in the central region, will also be held at cultural centers in Hoian from Lunar New Year's Eve to the 3rd day of the new year.
Hue Monuments Conservation Center is offered at several of the relics belonging to the UNESCO-recognized Hue Complex of Monuments. The Tet atmosphere in Hue is attractive more foreigners. One of the reason is a host of activities will also liven up several spots in the country's imperial capital during Tet, for example, royal games, lion-dragon-kylin dancing, and performances of calligraphy, traditional music, and martial arts. Suggestion for tourists is joining all of local activities in Tet holiday because of its interesting. Khai Tuong Edifice, part of the An Dinh Secluded Palace, which was launched in late December last year and is also opened freely from January 20 to March 30.
Some traditional foods in both of Hue and Hoian are quite different with the Northeast Vietnam, Vietnamese in central area let themselves taste more protein-rich and sophisticatedly made dishes. For example, there are Square Tet (Banh Tet), Vietnamese ham/sausage (Gio Cha), Red Sticky rice (Xoi Gac), Tiny Mussel Rice (Com Hen), Sour meatball (Nem Chua), Candied fruits (Mut),…
South area
 Travelling to Ho Chi Minh City is one of the most attractive in Vietnam tour holidays in January. On the day before the New Year's Eve, Vietnamese people cleans their houses to make sure everything look polished and new at the beginning of a new year. Moreover, they decorate the houses with beautiful flowers, fruits and candies to serve guests visiting during holidays. The culture of Tet holiday in Saigon isn't different to Hanoi by traditional activities. For instance, many parks in Ho Chi Minh City like Dam Sen Park, Suoi Tien Park are becoming a great choice to spend your holidays. Why? Because these parks organized a lot of activities during the holidays like the festivals where you can play many games and the music shows every night. Especially if you travel with your family and children, it ensures the colorful decoration and festive atmosphere at these theme parks will be convenient for them.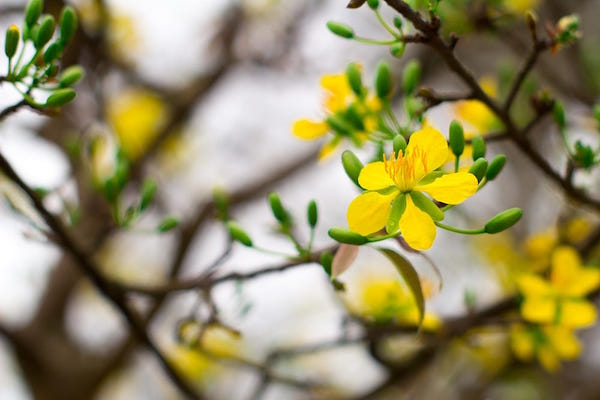 Once you done with the city, you should go for a day trips and excursions to visit the Cu Chi tunnels and the Mekong Delta. Travelers have some options to enjoy your journey to South area either on private or with group travel packages to Vietnam. For tourists who tend to celebrate Tet holiday in other provinces in the Mekong Delta, visiting My Tho traditional flower market. You will be enjoying honey tea and fresh tropical fruits in the orchard on Thoi Son Islet are planned.
In the South area, besides several traditional foods as North area, local people in here also enjoy Tet cake ( Banh tet), Pickled scallion ( Cu Kieu Ngam Chua), Rice Paper Roll ( Banh Trang Cuon), …
Tet has a very special attached meaning to all Vietnamese. It is the closed time for everybody to come back to their hometown, gathering with family and having a good relaxing time after a hard-working year. If you have the opportunity to discover the best Vietnam tour holidays in January, make sure that you will enjoy this festive and happy moments of Vietnamese.