Mekong Delta is always attractive foreigners by visiting several landscapes, discovering the historical culture and approaching the life of local people. Clearly, you immerse yourself in the natural beauty and the rich culture of Mekong Delta region. Besides, you can spend time to explore the local floating market at its nicest time and most exciting of the day. To get the best Mekong Delta tour 3 days, you should read carefully the plan to avoid missing something.
On the first day
The tour guide will pick you up from a hotel at 8:00, then leave the bustling city, and come the scenery changes for lush rice paddies in the rice bowl of Vietnam.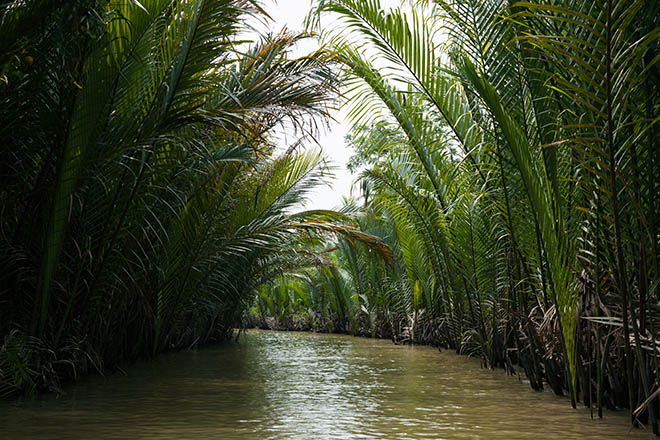 On arrival in Ben Tre Province head towards Tien Giang where you will board for a cruise among the landscapes like Dragon, Unicorn, Turtle and Phoenix Islands. Particularly, you also enjoy watching very distinctive boats whose ceilings are made by "Me Bo". You have a chance to visit Tan Phong, a traditional village where honey tea and coconut cake or hot rice cake are always available. Next, a board smaller boat includes 3 to 4 people for a more adventurous cruise on the Xep Canal, which moves between the forest of palm trees. The trip will continue to visit a small factory producing handicrafts made of coconut. You can taste their exotic fruit when you coming to Turtle Island and a typical orchard in there. Of course, it is a good experience for tourist comes Tien Giang is changing every single second and My Tho together with famous locations and fruit growing places. Enjoy the atmosphere, the calm and quietness of the nature of the wetland forest and have a homestay experience with the locals
Taking sampan to the main road for two hours driving to Can Tho city and overnight in hotel, Can Tho city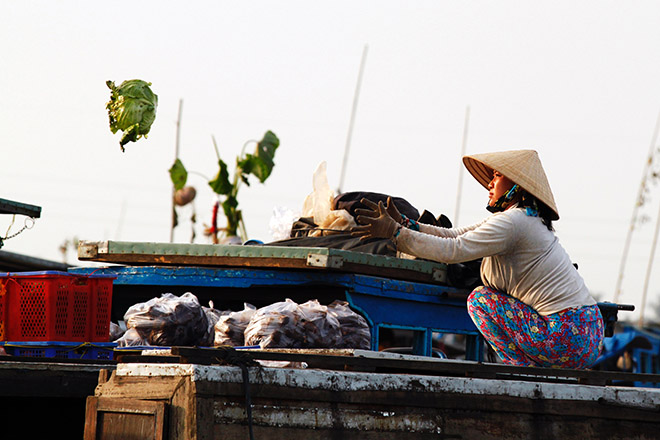 On the second day
In this morning, there are two options for you either visiting Cai Rang floating market or visiting Phong Dien floating market, which are the liveliest in the whole religion. Cai Rang Floating Market is open all day but it is crowded from sunrise to about 9:00 a.m. Approaching Cai Rang floating market, you can reappear the selling activities in the past by using a traditional "offering pole" for exchanging consumer goods. Hundreds of boats created from the dawn till before noon make the area extraordinary dynamic and the water surface colorful with numerous tropical fruits. The waterway becomes a maze of hundreds of boats packed with local fruits such as mango, bananas, papaya, pineapple, and even smuggled goods. Take in the beautiful scenery and the daily life in Mekong River, you will meet the friendly local people and experience how to pass a "Monkey bridge" which is built by only one stem of bamboo. It is a difficult experience in the trip. Or you can through the river by the canals, it will be easier and safer.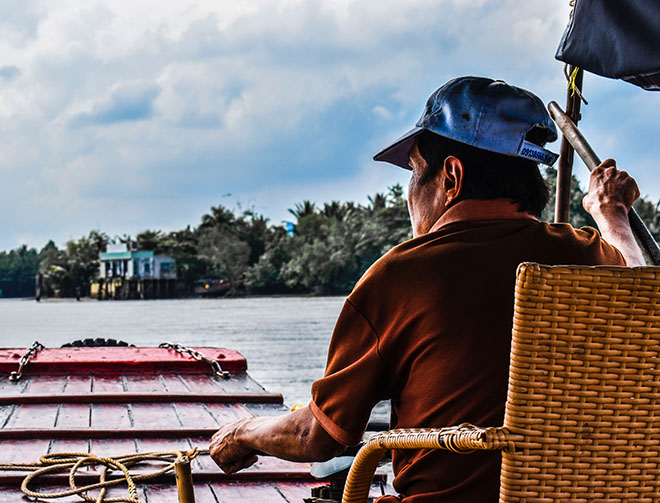 Leaving Can Tho to Chau Doc by car. The other destination in Mekong Delta tour 3 days is Tra Su getting to the wild birds Sanctuary, cruising smoothly with small boats. You will discover the arrays of splendid canals deep into the forest and grace storks, cranes and other tropical birds. After that the next stop place is Sam Mountain.
On the third day
Chau Doc is placed the visitor can come to and visiting some fish farms and Cham Minority Village and the exit out by waterway to Cambodia. To have more experience, one suggestion for you is to take a motorboat on the trip. Cham villages have a mosque superficial, majestic, sparkling in the morning sunlight or sunset. Houses also have the type of unusual architecture with decorative patterns and decoration in houses. Appearing for a moment on the door railing are beautiful young girls sitting to spin or weave brocade under the floor. In particular, Cham women are very beautiful when they wear traditional clothes. You can try wearing them to take photograph. It is more fanciful.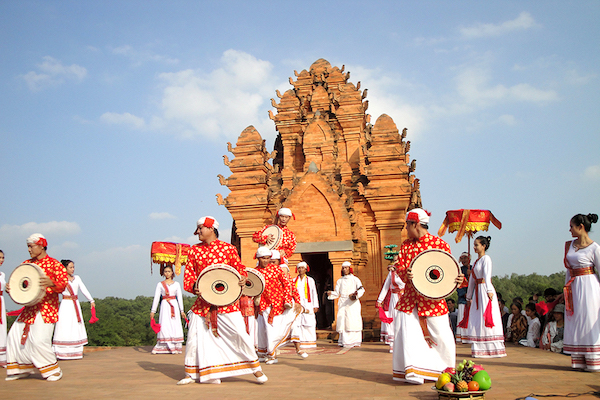 To Cham villages, guests will be enjoyed a special dish of "beef sausage" or called "Tung lo mo". Shredded beef is the popular food made of delicious beef such as thigh or lean beef cut up from bone, after mincing together with beef fat, mixing with garlic, pepper, sodium glutamate, sugar… together a few esoteric spices.
End of the trip, you will come back to Ho Chi Minh City or you can take a speedboat to Phnom Penh.
Are you ready for the Mekong Delta tour 3 days? We ensure that this tour is very interesting for someone who wants to have more experience in Vietnam country. If you have any questions, let's contact us to clear your mind.