Being surrounded by fields and mountains, the Dao Do an ethnic minority group in Vietnam have made use of this advantage to invent many useful remedies from herb.
There is one kind of this remedy that let people soak in a unique herbal water, which will do wonders for their body and their health. Let's find out this special recipe and how it can help improve our health condition with me!
What's inside this herbal remedy?
Bath medicine of the Red Dao is very diverse, based on some basic medicinal plants and reduced depending on the use. Normally, the number of medicinal plants in a bath remedies is usually very large, ranging from 10 to 120 species, belonging to many different plant families and life forms.
The mainly used plants have good effects on the skin, typically honeysuckle, star fruit, cumin, lime, camphor, cortex oroxyli. Along with the herbs that are good for bones and joints such as willow-leaved justicia, smilax glabra, forest peach, juniper, cây tam lăng (Sparganium Stoloniferum), piper lolot and herbs that have effects on the digestive tract. chemicals such as lemongrass, star anise, cinnamon, etc.
Why should we try bathing in this herbal treatment?
Although this remedy was believed to have good effects on human's health just based on  conventional wisdom, the advantages of the ingredients in this remedy have now been confirmed by scientists.
– It helps children get healthy skin and it is an itchy rash treatment for kids.
– Old people take a bath of this herbal remedy to help them relax, sleep well, and have  stronger bones.
– Men take a bath of Dao medicine to increase biological energy, help them feel more comfortable, reduce stress at work, relieve muscle pain, reduce fatigue after drinking with beer and wine.
– Women who bathe in red Dao tobacco help their skin look younger, smooth, relax, increase resistance, and have a refreshed mind.
– Postpartum women receive Red Dao bath to avoid postpartum diseases, blood circulation, postpartum depression. It helps them sleep better, reduce numbness in limbs, back pain, restore stretch marks after birth.
How to bath the right way?
The herbal mixture is boiled continuously for 3-4 hours, giving the reddish-brown juice with a sweet-smelling aroma. This juice is mixed with warm water at the rate of 2-98% to bath water. Bath water must be kept at a temperature of 30-37 degrees Celsius to take effect.
The bathtub is all made of solid wood. In a small, enclosed bathroom, the steam rises up, bringing the aroma from the herbs of remedy mixed with the fragrance of wood. The bath water has a color like a red wine.
Small notes:
–         The bathing time is strictly regulated from 15 to 25 minutes, depending on the health condition of each.
Bathing for too long will lead to the feeling of "drunkenness", hangover, dizziness accompanied by shortness of breath, especially for people with diseases related to blood pressure, cardiovascular or a history of similar diseases.
In addition, taking a long bath will cause counterproductive problem because the toxins that have been excreted earlier will be absorbed in reverse, making the bath process drug be ineffective.
–         Women who are on their perios or pregnant should not take a bath.
–   People with skin conditions (hypersensitivity, sores, inflammation, infection …) or people with deep wounds should not be used, to avoid spreading to other places on the body, or maybe will make it difficult for the wound to recover quickly.
Best places to experience/ purchase the ingredients in Sapa
Sapa Green (Green's Spa)
This is the first place to build saunas and traditional baths of Red Dao people in Sapa
Address: Sapa Green Hotel, 01, Hoang Lien Street, Sapa Town, Lao Cai Province
Hotline: 0977.205.023 or 02143.62.8888
Price: 200.000 – 500.000 VND
Dao's Centre Sapa
Dao's center is a healthcare center providing large-scale, top-quality Dao Do's remedy bath in Sapa, it has been licensed to conduct business activities.
Address: 26 Dong Loi – Sapa town
Hotline: 0917. 822. 844 or 0984 169 908
Price: 150.000 – 300.000 VNĐ
Are all these above pieces of information enough for you to drag you to Sapa and try this exceptional experience? From my point of view, it should be in your bucket list when visiting Vietnam, specifically Sapa in order to fulfil your journey with various types of experience.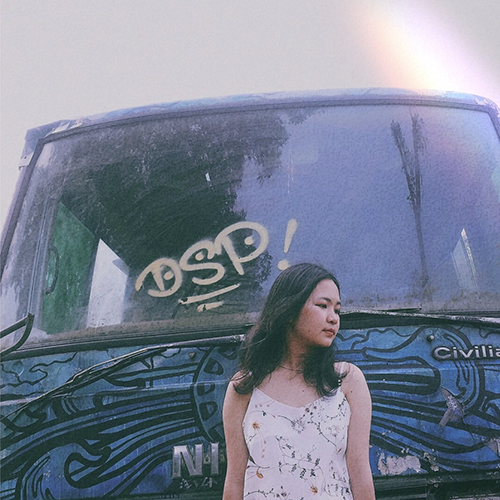 Alida

A wanderlust who is into photography and has special interest in chasing clouds and admiring the sky. Hoping that someday I will be able to see the sky from every part of the world.