Ho Chi Minh City, also known as Saigon, is one of the largest, wealthiest city having many beautiful landscapes and diversity shopping. For example, there are popular destinations in this city such as Saigon's Post Office, Saigon Opera House, Independence Palace and War Remnants Museum, Ben Thanh market,… You don't have to worry about the weather; all you need is getting the good preparation for the necessary items during a trip. As suggested by many tourists, the useful information about the best time to visit Ho Chi Minh City is provided to become great choices for you.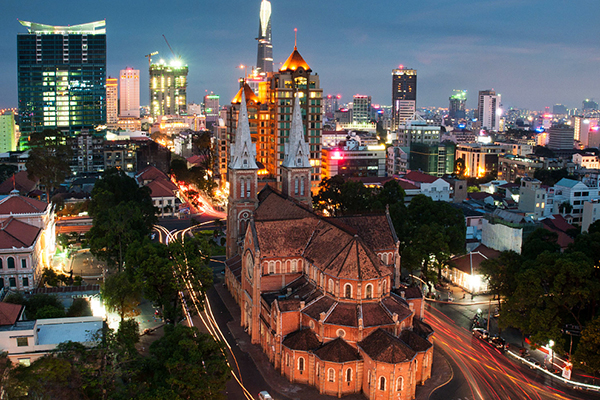 The climate in Ho Chi Minh City is very pleasant, warm all year and rarely has severe natural disasters, like typhoons or floods. With a tropical climate of 2 distinctive seasons: dry and wet, it's suggested that you should pay a visit to Ho Chi Minh City during the dry season.
The Dry Season
The dry season starts from December and lasting until April, which is appreciated the best time to visit Ho Chi Minh City. This period of the year is estimated to be the hottest, with average temperature of 28 °C. The peak is 39 °C around daytime in late April, while the lowest may fall below 17 °C in the early mornings of late December. Humidity is moderate in December and begins to decrease from January to April. Therefore, if travelling during this period, you can escape from the normal sticky weather of Saigon.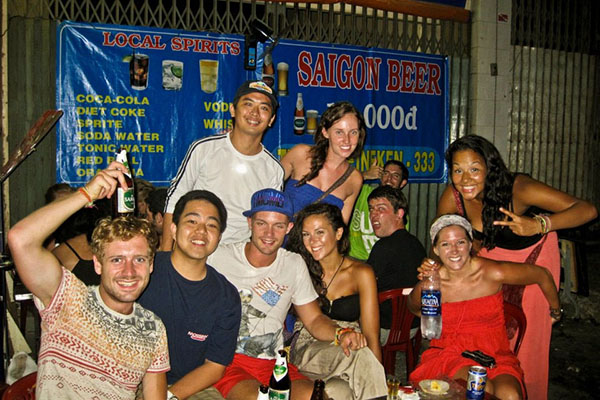 The period between December and February also sees the most colourful festivals taking place all over the country, including Christmas, New Year and "Tet holiday" explosively with local people here. In these holidays, streets and hotels in the city center are filled with colorful decorations, people hanging out and grand sales happening at all kinds of shops. Towards March, the weather gets warmer and the intensity of festivals lessens. The weather is hotter in the months between April and May since it is on the transition from dry to wet season.
The Wet Season
Although dry season tends to be the popular choice, the rainy season still has its advantages, considering that this city is endowed with a rare nice climate. The wet season begins from late – June to September, when the rains occur more frequently, it is quite humid and rainy. This season often has happened in the short time that clear as quickly as they come, and give space for even more sun.
April to June is an unpredictable time, as the season transforms from spring to summer. Most April 30th holiday is called Vietnam Reunification of North and South. There are several major national holidays during this time such as April 30th holiday is called Vietnam Reunification of North and South, and May Day on May 1st, which experience cool weather with occasional light rain and Vietnam National Day on September 2nd. Hence, you will see the organizational events of people coming in and out of these cities.
The period from June to beginning September is a wet and hot period. It does not sound like an ideal condition to travel, but for beach and sun lovers, they cannot find a better time to visit Vietnam than this. The temperature of two last months will colder than other months in the wet season. No doubts, you can bring a raincoat and an umbrella to avoid raining.
In general, every time during a year is usually a good time for visiting this city. You don't have to worry about the weather of best time to visit Ho Chi Minh City; all you need is good services and well-planned tours. Of course, if you have any questions about the trip, let's contact with us to clear all problems.