Vietnam has become known as one of the most romantic and fascinating destinations in Asia. You can plan an unforgettable and extraordinary honeymoon celebration in our country. We are here to help you with an array of attractive tours at the most romantic and awesome trip. This is the first time you come to Vietnam, no doubt, we will provide some guides for Vietnam honeymoon tour during 10 days.
Northern Vietnam honeymoon tour
The highlights of this honeymoon tour are exploring two destinations in North area like Hanoi capital and Halong Bay in 4 days and 3 nights.
On the first day visiting Hanoi
After landing at Noi Bai airport, you can take the taxi to your hotel in Hanoi Old Quarter and put your baggage here. Spending full day, make sure to visit as many of these attractions in Hanoi because they all offer entertainment, beauty and education at different turns. The first place is Hoan Kiem Lake situated inside a complex of Ngọc Son Temple, The Huc Bridge, and Pen Tower in the surroundings that make a sparkling colorful natural picture. At the southeast corner of the lake stands the enormous Hanoi Post Office, which marks the northern fringe of the French Quarter.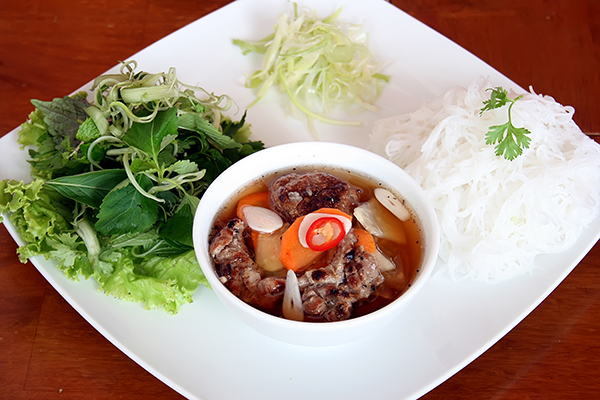 11.30 a.m: Highly recommended to you in lunch is "Bun Cha" which is the vivid combination of mouthwatering grilled pork, noodle and tastefully sweet spicy sauce could blow you away.
2 p.m: To fully explore the Old Quarter in Hanoi, prepare for a day of walking street and take the locals' daily life, the old-style narrow streets and houses, the colorful souvenir shops. Of course, tourists are trying some of the tastiest traditional foods. We recommend you to bring your sandal and suitable clothes to make comfortable feeling through the day.
7 p.m: Tourist has a dinner Madam Yen restaurant address is 99A Hang Gai St. Old Quarter, Hoan Kiem Dist. After that, you can spend the last time of day on cafe named Cafe Pho Co in No.11 Hang Gai street. Other option for you instead of enjoying coffe is walking Ta Hien "called foreign street" to drink Vietnamese beer.
On the second day
7 a.m: Private car and English speaking guide of tour company will pick you up at your hotel and transfer to Noi Bai Airport.
9 a.m – 9.30 a.m: Board the seaplane for the flight to Halong Bay; you have a chance to see Halong Bay from the sky before landing.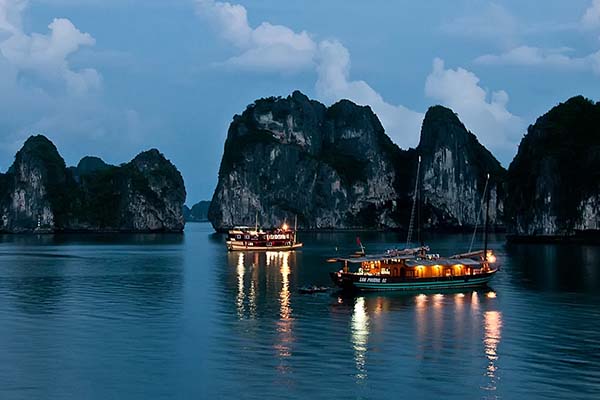 The traveling schedule in Halong Bay involves 3 days and 2 nights. Suggestion for you is spending full-day in a yacht to join in activities at mid-night.
During the meal, time for visiting the most beautiful place of Halong Bay through the unique islands with funny names such as Dog, fighting chickens, incense burner. Besides, Almost of travelers are persuaded by the beauty of famous caves. You will discover a number of famous landmarks such as Sung Sot cave, Thien Cung Cave, Dau Go Cave which are the most beautiful caves of Halong Bay.
Travelers come back to a yacht to have a rest before dining at the restaurant. In the first evening, you should join to some activities on the cruise such as squid fishing, watching movies, or karaoke. Overnight on cruise.
In the next day, you have restaurant in Bai Chay beach and follow tour guide to join some activities here.
7 p.m: A private car of your hotel will pick up you to Tuan Chau island. You can grace musical performances, slideshows, sea lions, watching 3D film and so on.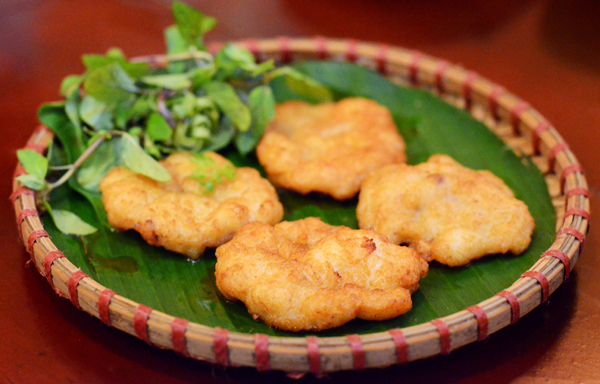 On the fourth day
You spend several hours buying souvenirs for your family and friends in Bai Chay market.
Having lunch in restaurant.
Get up early to transfer to Hanoi by shuttles bus for the flight to Da Nang City.
Central Vietnam honeymoon tour
After ending the trips to North area, continuing with Danang – Hoi An during 3 full days
8 p.m: Landing at Da Nang airport and taking taxi at airport to your hotel at the first night
On the first day
8 a.m: The tour company will pick up you at your hotel and transfer to Ba Na Hills. When arrival, you must buy the ticket to ride on a modern system of cable cars, which assists you not only get to the top of the Ba Na hill station. As a result, it gives you awe-inspiring views of the surrounding forests and mountains. Ba Na Hills Fantasy Park is the largest state in Vietnam. To meet the entertainment needs of all age levels, the Park was built, not only kids but adults also participate from the fun games to games thrills.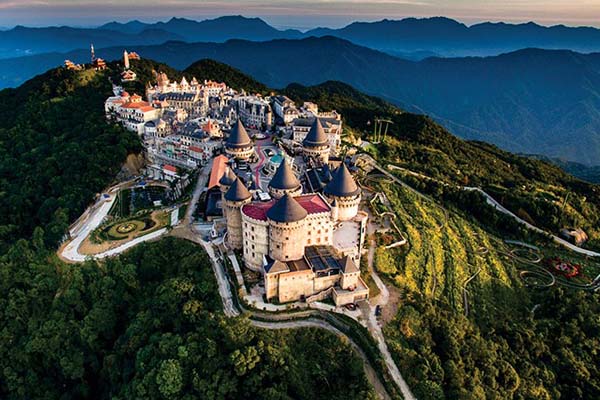 On the second day
My Khe is worldwide known as one of the most beautiful beaches in the world which always welcome you with all harmonious facilities supplied for tourism, convenient transportation, free entrance for tourists. The weather and wave in My Khe beach are very suitable for swimming or takes place the water sports like diving, water-skiing, diving, and yacht race.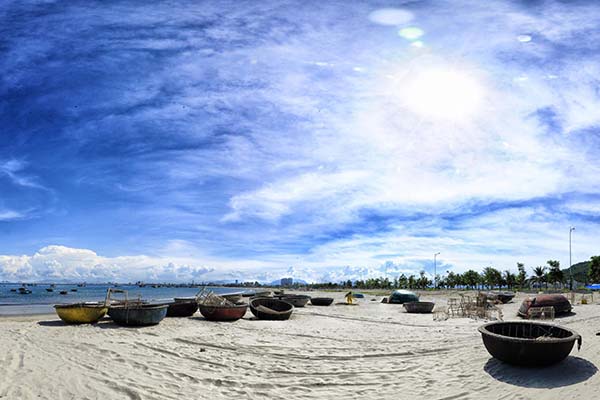 3 p.m: Take a taxi to Hoian and hire hotel to rest overnight
After checking the room, you need the relax time to prepare for the discovering Hoian.
Firstly, before you go for a stroll to discover the ancient town, one suggestion for you is grabbing a Banh Mi Sandwich in Madam Khanh's stand to fuel you for the later afternoon. This is both of famous and specific food that you cannot find out other parts of Vietnam.
Hoian is a place owning many historic houses and temples at night because of the colorful lantern. You can wander along these glistening streets and enjoy the nice and fresh atmosphere here. Especially, the beautiful bridge which you must visit because it is built by Japanese when Hoian was an important trading port. You can spend the last day to enjoy the coffee, drink in any spots.
On the third day
There are two options for you either hiring bike or booking bike tour to grace background of Hoian. Therefore, you can save more time to visit some of the buildings in the old town which you must by purchasing a multi-entrance ticket which gives access to one of the three museums, one of the three ancient houses and one of the three assembly halls. Highly recommendation for you is enjoying the chicken rice in Ba Buoi restaurant as it is very delicious.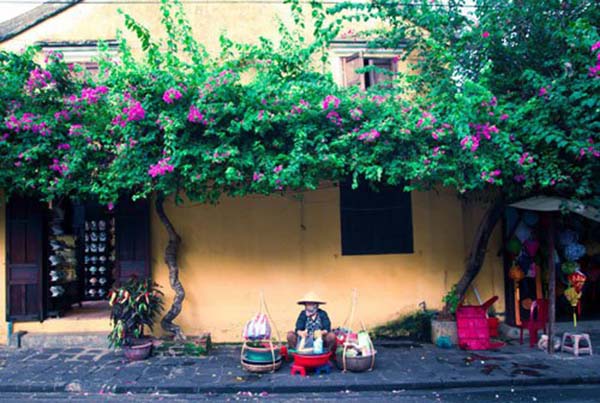 3 p.m: Check out your hotel and come back to Da Nang airport or you take car to ticket to Dalat
Southern Vietnam honeymoon tour
One more place attracting couples in hooneymoon holiday is Dalat. You should spend 3 days and 2 nights at here and one night at Ho Chi Minh city.
Pick-up at the airport or bus station upon your request and check in your hotel
On the first day
Dalat is one of an abundant of places in Vietnam where is called the fastfood paradise, especially, Spring roll (Nem Nuong) is a special breakfast. The first destination is Truc Lam Zen Monastery which becomes the largest Zen Monastery of Vietnam to enjoy peaceful and poetic space of meditation realms. Continuously transfer to Bao Dai summer Palace to know more about the last king of the Nguyen Dynasty and Vietnamese history.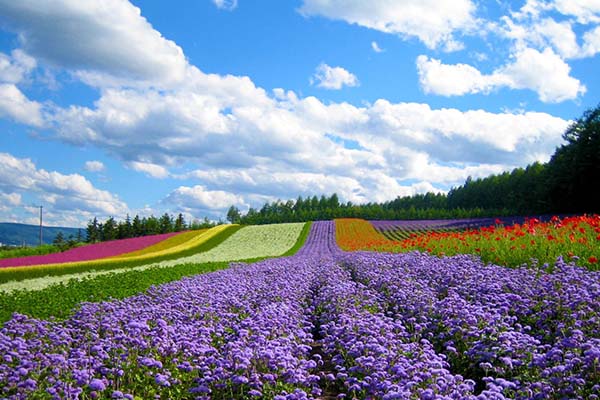 On the second day
You can admire the beauty of the old French architecture at Dalat Railway Station which is the oldest railway station in Indochina. The next destination is Linh Phuoc Pagoda was built from debris of glass, pottery and porcelain. You completely take a lot of nice photos in The City's Flower Garden for a plentiful collection of flowers. Moreover, the Valley Of Love is not only romantic, fabulous landscape but also is the largest colorful preserved flower showroom. Finally, the guide takes you to Lat Village to understand the daily life of Lach ethnic minority people.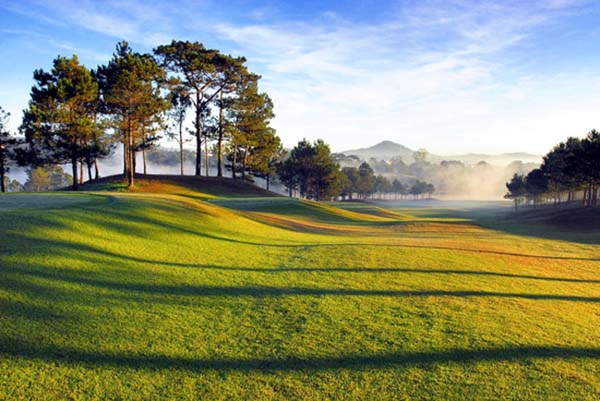 On the last day
Couples should spend last day in Dalat to visit Elephant Waterfall – the most natural and majestic falls in Lam Dong.  You also try some specific drink like wine in Rice wine making farm, weasel coffee making
3 p.m: Take flight come back Ho Chi Minh airport
Following to the schedule of wedding trip, you need check in one hotel and spend one night for Saigon. Take a taxi to Bui Vien is known as a place for tourists to be able to feel the soul of Saigon, which is the connection of the traditional and the modern, of the East and the West. You don't trouble about drinking beer and eating some special foods which are suitable with foreigner's favorite then you should come to your hotel and have a good night.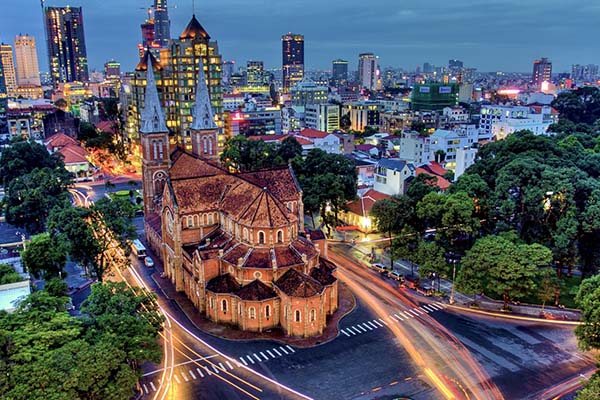 Some suggestions for couples who are able to devote full next day to discover Saigon is visiting Saigon Opera House and Duc Ba church in the morning. In the afternoon, you should go to the Ben Thanh market to buy the specific souvenirs for your family. Moreover, Ben Thanh market is the most place converging a lot of  regional foods such as Water fern cake (Banh Beo), Rolled cake (Banh Cuon), Beef noodle (Bun Bo Hue), Cafe, Bread,…
Wow, we believe that the plan for Vietnam honeymoon tour is very interesting for all of couple. If you have some troubles, let's send your request to us and give the satisfied answer.