Hanoi is the capital of Vietnam which has exited the long history by 1000 years with several architectural constructions. Therefore, Hanoi has accumulated to the huge of culture and long-time historical sites that attract a lot of tourists nationwide. If you come to this city, I believe that you can't forget the intimate atmosphere and the peaceful life in here. Moreover, make sure to visit as many of these attractions in Hanoi as possible as they all offer entertainment, beauty, and education at different turns. Travellers don't trouble about what to do in Hanoi for 3 days because they will be guided detail in this article.
What to do in Hanoi in the first day?
Morning
Hoan Kiem Lake (or is called Turtle Lake) is a central place of Hanoi attracting locals and tourists throughout the day. Hoan Kiem Lake is now situated inside a complex of Ngọc Son Temple, The Huc Bridge, and Pen Tower in the surroundings that make a sparkling colorful natural picture. Visiting this unique historical vestige comfortable situated around Hoan Kiem Lake, tourists get the opportunity to explore the energetic life of the local a hundred years ago. At the southeast corner of the lake stands the enormous Hanoi Post Office, which marks the northern fringe of the French Quarter.
Travellers walk or take a cyclo to Dong Xuan Market. This market was built by the French. Within walking distance of Hoan Kiem Lake, Dong Xuan Market is an attractive place if you're looking to experience the local lifestyle. Highly recommended to you in middle-lunch is dishes include Fried Frog, Bun Cha and Banh Cuon (Rolled Cake).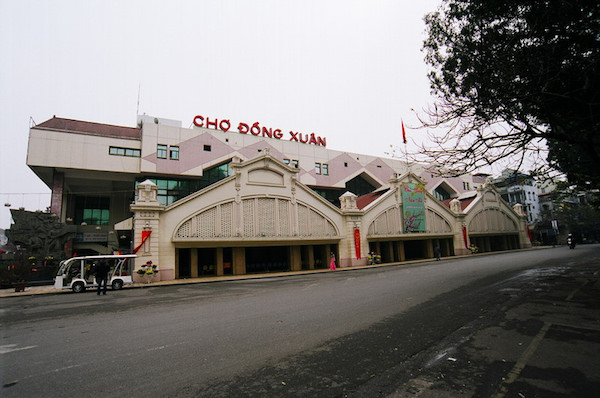 Hanoi is very famous with numerous special foods is almost of foreigners feel satisfy with special foods of Ha Noi. For example, "Bun Cha" is the valid combination of grilled pork, spring rolls, and sweet spices. Obama has satisfied to this food when he came to Hanoi in May, 2016.
Afternoon
Then you can call a taxi to come to Hoa Lo prison which was originally built by the French to become a house of Vietnamese political prisoners. You can arrange the schedule come here at 2 p.m and leave on 3.30 p.m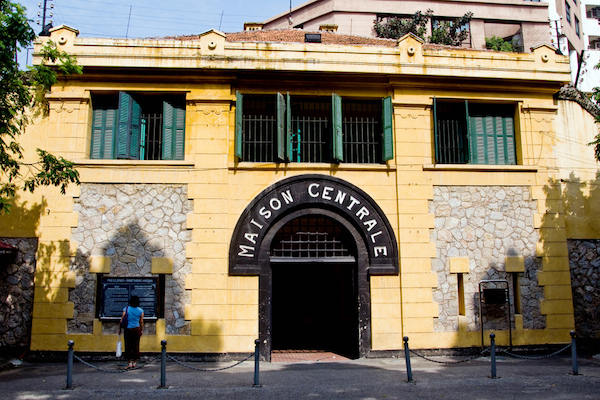 Next, Temple of Literature is the second place in this afternoon you can visit by taxi. It accumulated old-traditional appearance, which is one of most Vietnam Popular Destinations for tourists. Especially, almost of universities in Hanoi has come here to take photograph yearbook before graduating, which is a characteristic culture.
Evening
After leaving Temple of Literature, you can have a dinner in Koto Restaurant on No.59, Van Mieu Street, Dong Da District, Hanoi. The menu in this restaurant provides for guests various tasty dishes of traditional Vietnamese food.
In the recent, the walking street in Hanoi is expanded to around the Guom Lake, especially, the Government and some young people also organize special events to attract more players and provide free wifi for joiners from 7 p.m on Friday to Sunday night. Next, located in the heart of Hanoi Old Quarter, Ta Hien Street named the "international crossroads" is where has been listed at the top of "places have to go in Hanoi".
People remind Ta Hien as a place for tourists to be able to feel the soul of Hanoi, which is simple and the connection of the old and the new, of the East and the West. You don't trouble about drinking beer and eating some special foods which are suitable with foreigner's favorite then you should come to your hotel and have a good night.
Visit the historical sites and famous craft village the second day?
Morning:
Wake up at 6.30 a.m and have a breakfast with hot rice flour rolls in Hang Ga street then go to Ho Chi Minh Mausoleum by taxi at 7.30 a.m without Monday and Friday. No short skirts or tank tops are allowed and there is a high level of security. Ho Chi Minh Mausoleum is where visitors can express their admiration and their gratitude toward the common father/uncle of Vietnamese who has led the country to independence and reunification.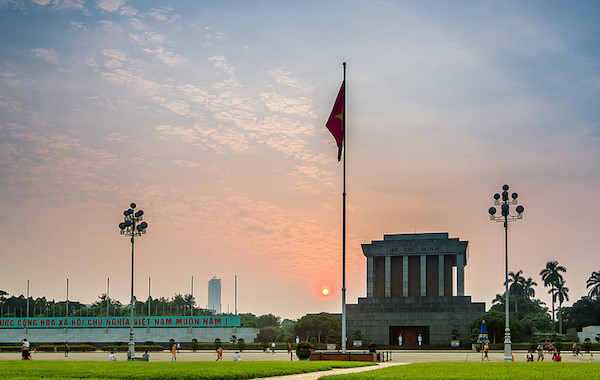 After that, you can walk to arrive the Imperial Citadel of Thang Long is a UNESCO World Heritage Site owning a fascinate relic of Vietnam's history and, signifying its historical and cultural importance at 10.00 a.m. The Forbidden City wall surrounded Kinh Thien Palace.
You should have a lunch in Hue Restaurant at No.61, Dao Tan Street, Ba Dinh Dist which is nearby  two above places.
Afternoon
Visiting Bat Trang – the Ceramic Village is one of the trips guided in what to do in Hanoi 3 days, tourists can take a walk for sightseeing and shopping. Not only many ceramic stores along the road in the village, but tourists also visit Bat Trang Porcelain and Pottery Market where they can directly create pottery products by themselves. Many youngsters and foreign tourists are interested in this pottery gaining experience. Especially, they spend a whole day in the market to make a gift for family or friends. Near Ceramics market has several restaurants. Besides, there are a lot of other dishes like fragrant rice cake 6 000 VND/ 2 cakes, cassava cake 5,000 VND / one cake.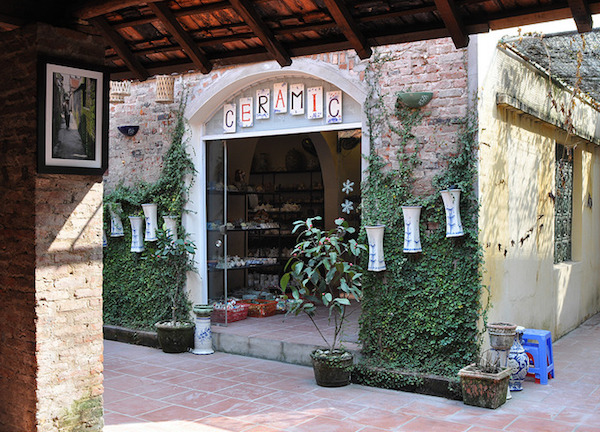 You catch the bus 47 (Long Bien- Bat Trang), which stops few minutes in front of Dong Xuan market with the end terminal in Bat Trang. The bus runs every 20 minutes.
Evening
When you come back to Hanoi, you should go to your hotel and have a rest. At 6 p.m, let's buy the ticket to join in Water puppet show. The traditional activities include farming or legends like the golden turtle and the emperor. The more modern version continues the use of water. Traditional Vietnamese instruments perform an opera narrating the puppets' actions, and musicians will interact with puppets, which encourages the heroes and warns them of impending danger. Guests of the theater don't need to brave the monsoon weather that would pour on outdoor audiences, but it can sit and enjoy a meal during discovering this ancient dramatic art.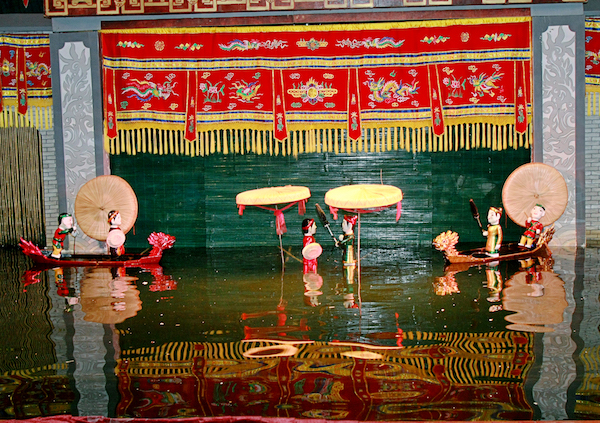 You can enjoy the foods in Red Bean Restaurant located on 94 Ma May, Hoan Kiem district and is near the Thang Long Water Puppet Theatre. After the end of the dinner, the advice for you is to find out the bar near your hotel to experience in the vibrant space. For example, Rockstore is one of the popular bars in Hanoi Old Quarter at No.61 Ma May
Last day in Hanoi
Morning – Afternoon
You should enjoy the atmosphere in Hanoi at 7 a.m and have breakfast with southern beef noodle in Hang Dieu street. After that, you can get a taxi to come to Kim Ma bus station and find the bus number 70 to come to Son Tay bus station. Duong Lam Village is one of the places listed in what to do in Hanoi 3 days article, which is the first ancient located in Son Tay, Hanoi. Duong Lam has 956 traditional houses, Mong Phu has 350 houses, Dong Sang has 441 houses and Cam Thinh has 165 houses. Many buildings have been built for a long time. Characteristics of the old traditional houses are completely built from blocks of laterite. For the intangible cultural relic, Duong Lam has preserved variable festivals, customs and literatures on the people and lands of Duong Lam through a different period of time.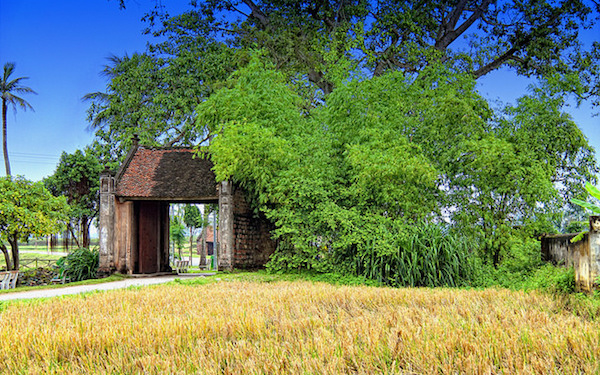 The best drink is a cup of green tea when chatting with locals. You'd better order food with the host to enjoy the best authentic Vietnamese food. There's no menu, the classic country cuisine is served up from a fixed menu for lunch. There are many traditional foods such as glutinous Rice Cake (Bánh Chưng), Dried Young Bamboo soup (Canh Măng), Sticky Rice (Xôi Nếp), Spring Roll (Giò) and Rice cake (Bánh Tẻ), Bean cake, Soybean sauce, Peanut cake, etc. After visiting all particular views in Duong Lam village, you should get "Xe om" to return Son Tay bus station at 3.30 p.m
Evening
When  you come back to bus station in Hanoi, you take a taxi to Amadora wellness & Sapa at 250 Ba Trieu street or Huong Sen on Thai Thinh or Yen Phu to massage your body. It ensures that you will feel comfortable in order to prepare for new journey.
Then tourist has a dinner at Madam Yen restaurant, its address is 99A Hang Gai St., at Old Quarter, Hoan Kiem Dist.
After visiting Night Market, where displays shopping-wise, the fashion items including inexpensive t-shirts, handicrafts, accessories, shoes and sunglasses. Therefore, customers feel free to buy souvenirs with low price. However, of course, tourists should bargain with sellers about products nearly 75 percent off the opening price. The items are not too good but almost foreigners prefer to buy a gift for their family. Visitors have just spent 1$ to buy some gifts to their friends and family during the nice trip.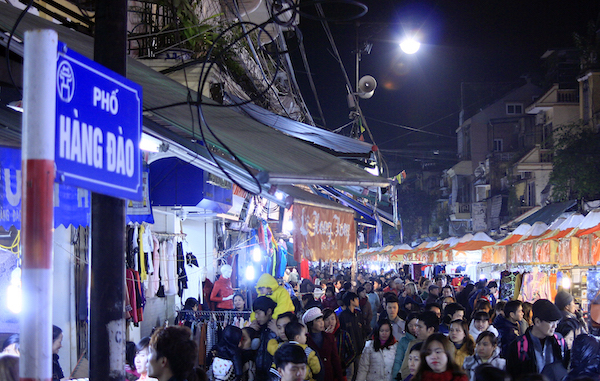 Traveller can spend the rest time of final day on a famous cafe named Cafe Pho Co at No.11 Hang Gai streets
Sum up, Hanoi is a good choice for foreigners on a vacation because it is built by many beautiful landscapes. For the first time you're visiting the capital city of Vietnam, make sure you check out our helpful guide what to do in Hanoi for 3 days. Especially, Hanoi is willing to provide a lot of souvenirs for the tourists when visiting Vietnam. Friendly local people always welcome foreigners to have awesome experiences during the trip.