Vietnam – the country of wonders and world heritages possesses valuable cultural and historical values. What to do in Vietnam in 10 days? Almost people ask me this question when they have a plan to explore Vietnam.
Moreover, Vietnamese people are always warm, friendly and hospitable to welcome tourists from all over the world. In general, Vietnam has 4 seasons during the year: Spring, summer, autumn and winter. Each of season has its specific wonderful beauty that brings nice impressions to visitors.
Let me show you North to South the 10 days in Vietnam itinerary. There are ten most attractive things that you should not miss out on in Vietnam. Let's go!
What to do in North if you have 10 days in Vietnam
To take a junk trip around Ha Long bay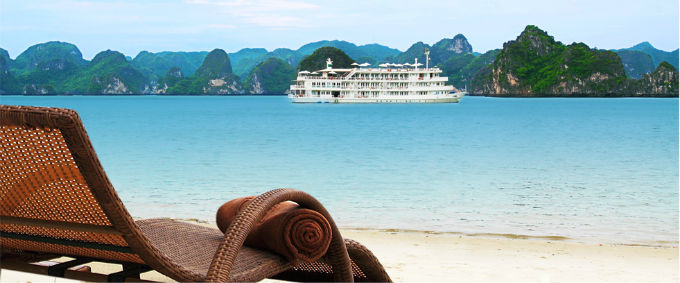 Halong Bay is a beautiful natural wonder in northern Vietnam near the Chinese border. It is dotted with 1,600 limestone islands and islets and covers an area of over 1,500 sqkm. This extraordinary area does not only attract tourists by beautiful waves and clouds scenery, picturesque beauty or numerous karst islands floating on water but it also interests tourists in peaceful feeling when immersing in the landscape. In Ha Long bay,  you will see this place features a wide range of biodiversity, while the surrealistic scenery has indeed featured in endless movies. And wonderfully, your trip will become more exciting and valuable if you take a cruise in order to float in mid-air, sightsee Ha Long's stunning beauty, understand local people's life in fishing villages and enjoy the romantic nights on the bay.
To explore imposing mountains and spectacular terrace fields in Sapa
Sapa – the mountainous region colored jade by rice paddies cut into the hills was voted to be one of seven most wonderful terraced fields all over the world by Travel and Leisure magazine (America)  in 2009. Through seasons in the year, Sapa brings different charming beauties from woodland flowers blooming in spring, ripe rice terrace fields stretching like stairs rising up to the halfway sky between September and November to curious love markets, spectacular mountains. All these have definitely fascinated tourists very much.
To visit Vietnam's most unique attraction: Ho Chi Minh mausoleum in Hanoi
Ho Chi Minh Mausoleum in Ba Dinh Square is one of the most visited attractions in Hanoi. It is the final resting place of Ho Chi Minh -the most iconic and popular leader of Vietnam also known to his people "Uncle Ho". To visit Uncle Ho's final resting place, you must conform to rules, of which the most is respectful- you are required not to drink, smoke or carry camera, pocket. You have to make straight line and will be followed to see uncle's Ho from the moving line. A trip to Ho Chi Minh mausoleum would be a surprising and unforgettable experience in your memory.
To enjoy Vietnam's best dish: Pho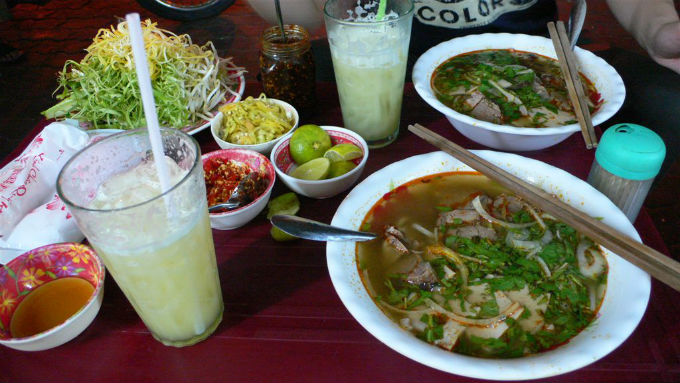 Pho is the best popular dish in Vietnam, Vietnamese Pho recipes are very diverse, there are many ways cooking Pho which depend on different areas and secret of each Vietnamese family. However, it is primarily served with either beef or chicken. The Hanoi and Saigon styles of pho differ by noodle width, sweetness of broth, and choice of herbs. If you have chances to try bowls of Pho in regions of Vietnam, you could find their special and different flavors but delicious and tasty dishes all.
What to do in Center if you have 10 days in Vietnam Itinerary
To sightsee Vietnam's best city: Hoi An ancient town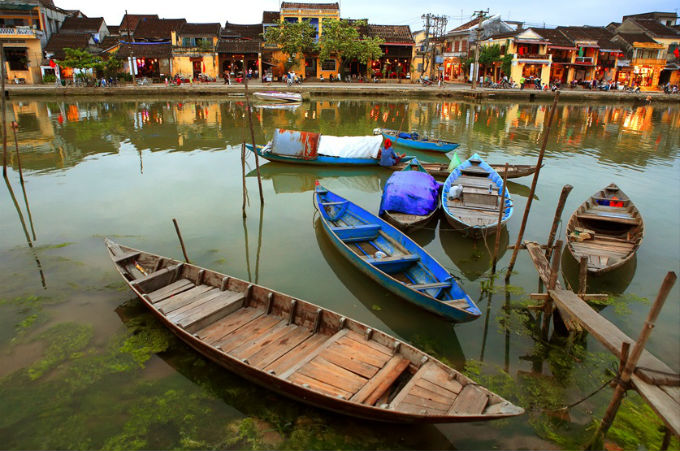 Hoi An listed the UNESCO world heritage is known as the Vietnamese paradise at night when Hoi An legendary night is celebrated on the 13th  day of each lunar month. At this time, Hoi An becomes so charming with colorful silk lanterns, traditional food, and locals sing and dance to welcome the full moon. Besides, this picturesque town also draws tourists to stunning countryside, traditional handicraft villages, great food, fun shopping, skilled tailors, beautiful architectures (such as French- colonial houses, old canals, antique temples), friendly people and cosy atmosphere.
To view Vietnam's most beautiful beaches in Da Nang and Nha Trang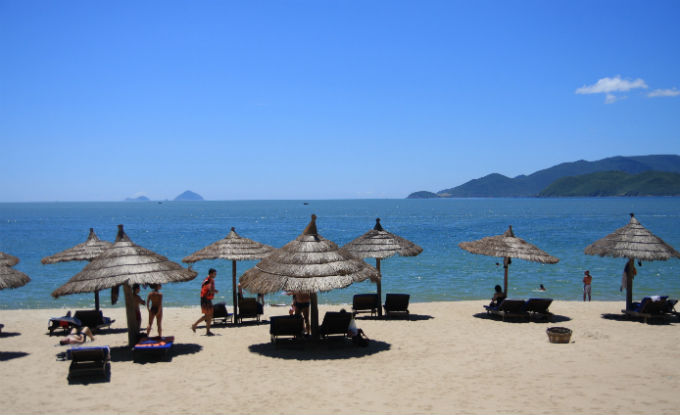 Reaching to Da Nang city means that you are reaching to the most beautiful and cleanest beaches in Vietnam. Da Nang's beaches including a series of nice beaches: Da Nang, Non Nuoc, Bac My An, My Khe and Son Tra peninsula which are famous for wide sand beach, clear blue water, light waves, airy space and clean environment. Also, you can travel to Nha Trang and sightsee beautiful beaches with marine biodiversity, participate in scuba diving to observe colorful coral reefs or join in sea festivals held annually.
To tour in complex of Hue monuments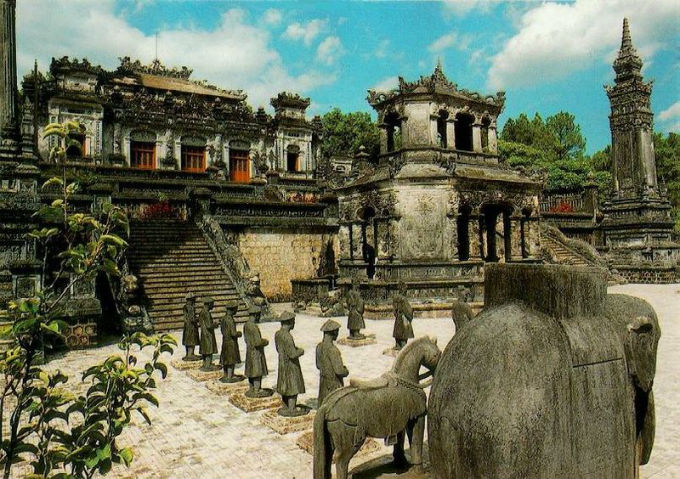 The Complex of Hue Monuments is a UNESCO world heritage site and is located in the city of Hue in central Vietnam. Hue was founded as the Vietnam capital city by Gia Long, the first king of the Nguyen Dynasty in 1802. It held this position for 9 Nguyen dynasties until 1945. Nowadays, Hue is a fascinating tourist attraction with antique and unique royal tombs and dreamy sceneries. Khai Dinh royal tomb having the combination of French architecture and Vietnamese's classical materials, Tu Duc mausoleum located in a beautiful valley in the middle of an immense pine forest, and Thien Mu pagoda being on on Ha Khe hill, left bank of Perfume river with scared atmosphere and peaceful landscape are places you should remember to drop in Hue.
What to do in South if you have 10 days in Vietnam Itinerary
To drive motorbike around Ho Chi Minh city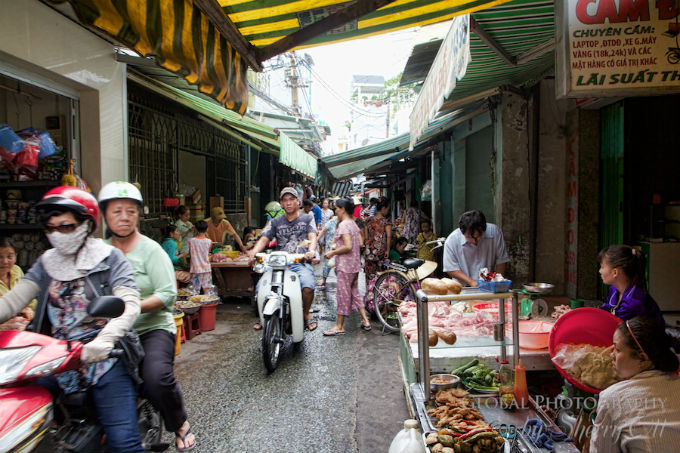 Actually, Ho Chi Minh also named Sai Gon is the biggest and most crowed city in Vietnam. Being a tourism centre and tourism gateway, Ho Chi Minh city has systems of infrastructure and tourism service developmentally. In Sai Gon, you can visit a lot of attractive places from French unique architectures as Ben Thank market, Notre Dame cathedral, museums…, natural landscapes and historical places such as Sai Gon river, or Cu Chi tunnels to a system of luxurious and elegant restaurants. The best way to travel in Ho Chi Minh City is by motorbike. While it is easy to hire a motobike driver, and catch a taxi, it is even cooler to drive yourself. Using a motorbike to run along streets in Ho Chi Minh, stop in famous destination, get airy space and see daily life of people promises to give you excellent feeling.
To experience viewing Vietnam's best war-related sites: Hanoi's museums and Cu Chi tunnels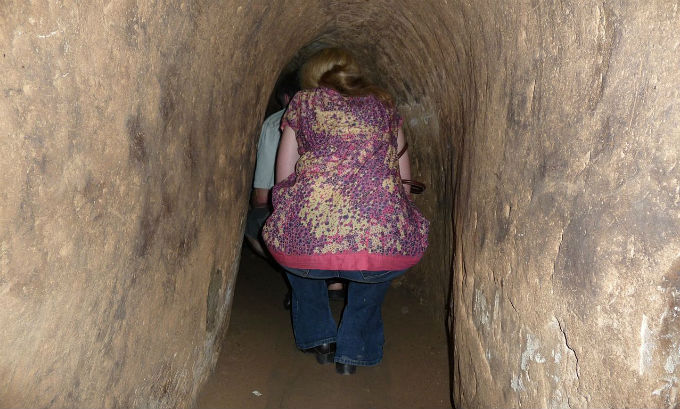 Vietnam is regarded as the richness of culture and history country. It would be a shortcoming if you forget to see historical relics in Vietnam. First of all, the Vietnam Military History museum keeping artifacts in war, Hoa Lo prison being used to detain 72 American pilots and offers a glimpse into the lives of these POWs, and Fine Art museums in Hanoi showing a large collection of propaganda paintings, which have titles like "Hanoi Youth Setting Off to Fight Against the American Aggressor" and "They Conducted the A-Bomb Test Again" are valuable destinations. You are recommended to experience viewing the War in Vietnam (or the American War as the Vietnamese refer to it) from the Vietnamese perspective. Moreover, you should crawl on the ground and move through the heat and dark tunnels in Cu Chi belonging to Ho Chi Minh city to explore Hoang Cam kitchen, dormitories, meeting room, hospital…used in the resistance war along with the feelings of airy and quiet but  hallowed and monumental space. All reproduce hard and creative underground life in history of the Vietnamese.
To admire the wonderful sand dunes in Mui Ne
Mui Ne is well-known to be one of ten most attractive and promising destinations in Vietnam. It is very impressive with spectacular sand dunes sloping gently to the sea. There are two distinct kinds of sand dunes. The red sand dunes because of its features reddish-brown sand that makes them become more popular place for photography while the white sand dunes are smaller but beautiful and charming, too. The white sand dunes are extremely impressive and near-constant oceanic winds sculpting the sands into wonderful Saharaesque formations. Interestingly, you may freely indulge yourself in sand-sledding, flying kites or seeing beautiful sunset that are exciting activities in Mui Ne.
So if you also have the question: What to do in Vietnam in 10 days? This 10 days in Vietnam itinerary is a good choice for exploring Vietnam.
Our expert suggest you the following itineraries for Vietnam trips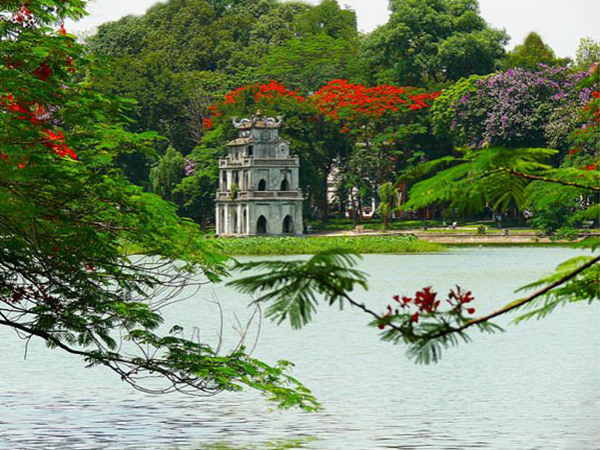 Northern Vietnam 7 days is the wonderful time you have in our beautiful country which allow you visit almost highlights in northern of Vietnam.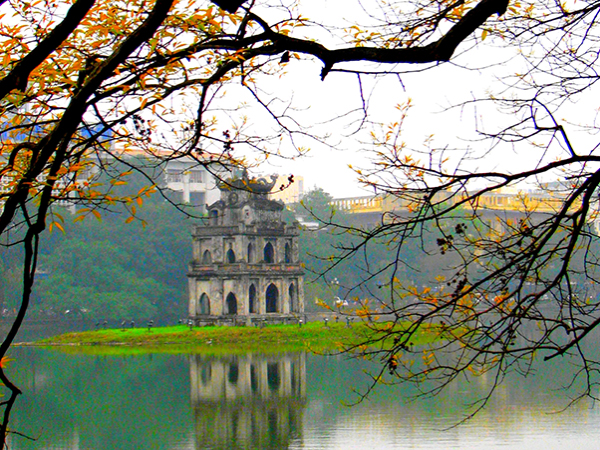 This seem to be the best itinerary for Vietnam & Cambodia in 2 week trip. Top destinations in both Countries are serious considered by local expert as well as the carefully filtering suppliers to make it become the perfect suggestion to travelers. Check it!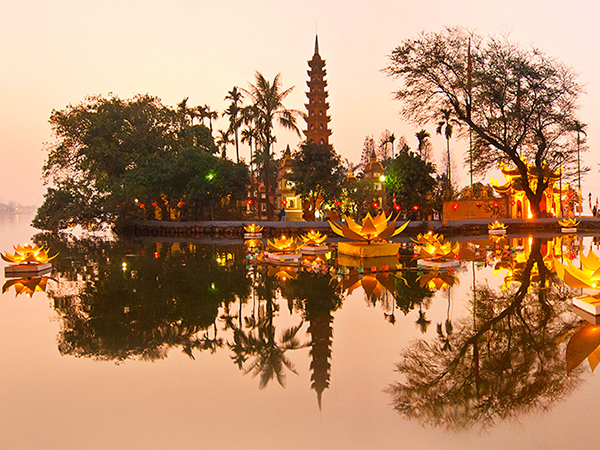 The most popular destinations in Vietnam with all the highlights — all in 10-day of comfortable touring.
if your time is limited, this is the best suggestion to explore the most beautiful places in North Vietnam. Top destinations, personal care, perfect suppliers and authentic experience are in one product. Explore now!
There are more suggestions which will fit your need for your trip to Indochina here  or send us an email : sales@travelsense.asia for tailor-made tours!