Hanoi and Sapa are always on the list of must-visit places for any trip to Vietnam. If you are an oriental culture enthusiast, you enjoy the ancient architecture and want to immerse yourself in the peaceful atmosphere of poetic beauty, Hanoi is the ideal choice for you. If your interests are majestic nature with unique mysterious culture, let's come and explore Sapa. If you love both, this article is the correct guide with ideal places for your best Hanoi and Sapa itinerary.
What to Expect from Hanoi and Sapa Itinerary?
Hanoi – The Thousand Years Of Civilization
After a long time on the airplane, you will reach Vietnam – the S-shaped land with the unique culture of 54 different ethnic groups. The first destination in your Hanoi and Sapa itinerary will be Hanoi – a land famous for its ancient architecture and diverse culture.
About 1 hour by car from Noi Bai International Airport, Hanoi is known as a beautiful capital city of Vietnam with the millennial history, diverse culture, and celebrities of the world. To discover all these beauties of Hanoi you need to take lots of time. Here, we would like to show you 5 must-visit places to have a perfect Hanoi and Sapa itinerary.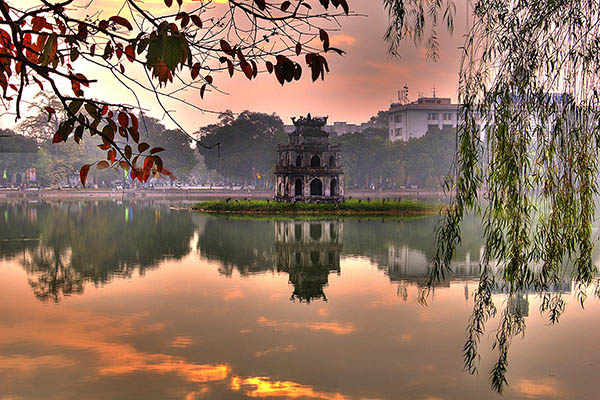 The first is the Vietnam Museum of Ethnology, which focuses on 54 ethnic groups in Vietnam. Located on Cau Giay District, the museum was officially built in 1987 and inaugurated in 1997. It is the place to introduce and honor the identities, customs and culture of 54 ethnic groups across the S-shaped strip of land. The museum has three exhibition areas, including Bronze Drum tower where regularly presents 54 ethnic groups in Vietnam; Architectural Garden which displays the outstanding folk architecture of ethnic groups in Vietnam and The Kite tower where displays the cultures of the Southeast Asian nations and the world. Come to the Vietnam Museum of Ethnology, you also have an opportunity to enjoy the beauty of Vietnam's culture through lots of folk cultural activities.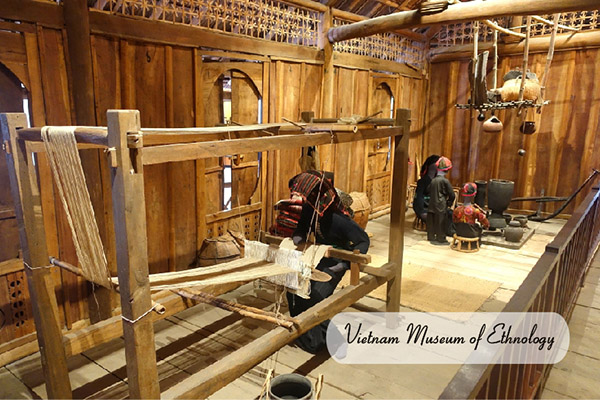 After 2 hours visit the Vietnam Museum of Ethnology, you can move to Old Quarter to admire the beauty of Hoan Kiem Lake and visit the Temple of Jade Mountain sitting on a small island in the northern part of this beautiful lake. Located in the heart of Hanoi capital, Hoan Kiem Lake is surrounded by 3 streets Hang Khay – Le Thai To – Dinh Tien Hoang. Whether you visit Hoan Kiem Lake at any time of the year, you will also be overwhelmed by its unique beauty: brilliant in peach blossom and traditional festivals in the spring; gleaming in the summer sun; splendidly in yellow fall foliage; attractive in the fog and drizzle of winter.
Not only a beautiful landscape that tourists cannot be ignored in the list of tourist destinations in Hanoi Hoan Kiem Lake is also a place attached to the historical spiritual history of the capital. It has two floating islands: The Jade Island is located in the north of the lake and the smaller Turtle Island in the middle of the lake.  On the Turtle Island, there is an ancient tower hundred years old towering calmly. Stepping through The Huc Bridge, you will come to the Temple of Jade Mountain. This ancient temple is not only a historical monument but also a famous place of Hanoi. Around the temple is a complex of architectural monuments bearing many historical values including The Huc Bridge, Pen Tower, Writing Pad…The combination of Ngoc Son Temple and Hoan Kiem Lake has created a harmonious ancient architecture, a must-visit place in every Hanoi and Sapa itinerary.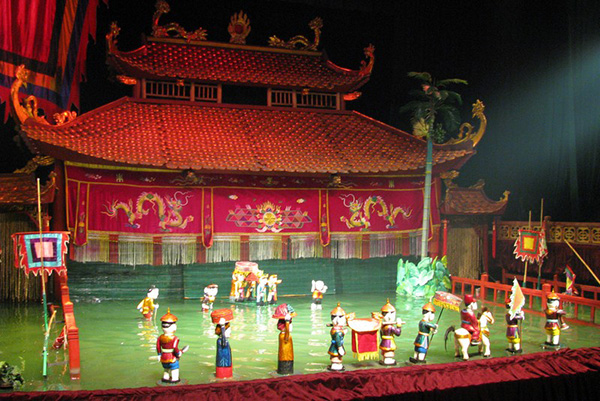 Next destination is the Water Puppet Theater – one of the famous places near Hoan Kiem Lake. This is an ideal option for you to relax and enjoy ancient stories, mysterious legends. Famous historical myths are re-enacted by wooden puppets and colorful dragons on the water stage.
Now, let's take a break, walk around Old Quarter to enjoy some traditional Vietnamese food such as Pho, Bun Cha, spring roll, … With a unique taste and different processing, lunch in the old town is really a great experience for everyone tourists.
In the afternoon, you can move to the Temple of Literature – a very famous sightseeing of Hanoi. Located in Dong Da district, here is not only the first university of Vietnam but also contains the essence and traditional cultural values of this nation.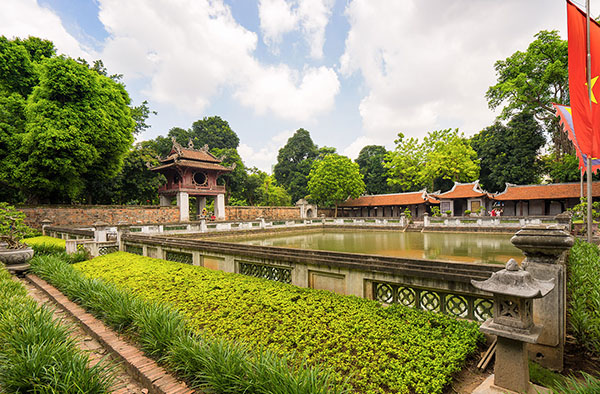 Built in 1070, the Temple of Literature – Imperial Academy is currently located on an area of 54331 m2, consisting of various small architectural works. For almost two centuries, despite wars and catastrophes, the temple has the conserved ancient architecture of many reigns as well as precious historical objects. This monument complex includes Van Lake, Van Mieu gate, Dai Trung gate, Khue Van pavilion, Thien Quang well, Stelae of Doctors, Thai Hoc House. Each area contains the essence of Vietnamese culture that you can not miss. Admission to Van Mieu Quoc Tu Giam is extremely reasonable, only 20,000 VND for adults and 10,000 VND for children.
The final destination on the first day of Hanoi and Sapa itinerary is Ho Chi Minh Mausoleum. This is one of the famous buildings not only have historical value but also attracted a lot of visitors to visit and pay tribute to the venerable president of the Vietnamese nation. Completed in 1975, this is where the remains of President Ho Chi Minh, the outstanding leader of Vietnam, the world's cultural celebrity, are preserved.  From the entrance to the Ho Chi Minh Museum at 19 Ngoc Ha, Ba Dinh, you can follow the line of people visits Uncle Ho's mausoleum. The way from the tent to Uncle Ho's house is very cool and beautiful with lakes and gardens. Tourist can find out more about Uncle Ho's revolutionary career or visit the small rustic house to learn more about the simple life of Ho Chi Minh.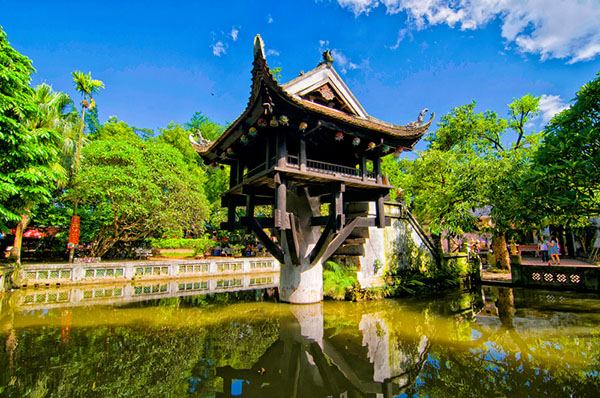 Finally, you can visit One Pillar Pagoda – The unique architecture of Vietnam. One Pillar Pagoda was designed as a beautiful lotus and becomes one of the symbols of Hanoi. If you have time, you also have the opportunity to admire the flag lowering ceremony here.
Sapa – Promised land of majestic nature and unique culture
Goodbye Hanoi, we will depart to Sapa – the misty town. This is exactly a paradise for tourists who love to explore the natural beauty by trekking and want to experience a unique culture.
Coming to Lao Cai by a night train and the next morning, you can early arrive in Lao Cai. Here, you can enjoy a delicious breakfast at a local restaurant and take a break before exploring your first destination in Sapa in your Hanoi and Sapa itinerary.
Our first destination today will be Mong Sen – a small village of Red Dao people. Along the valley on the trail leading to this village, you can admire the beautiful scenery with spacious lush terraced fields and green corn fields. Walking around this small village, you will feel the life which is quite ponderous but very peaceful of the people here. When you are tired, you can take a rest beside a small stream. Do not miss your lunch and take a rest to continue the trek through Sapa.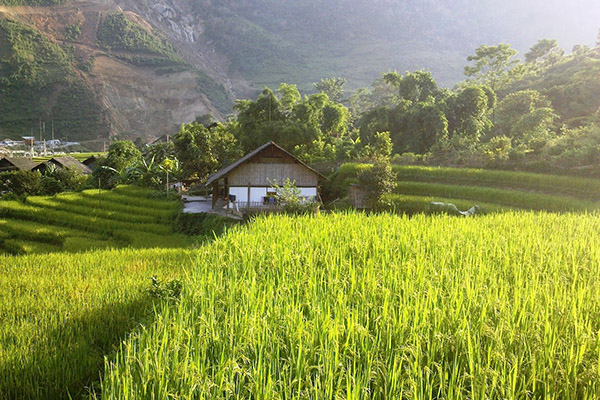 After lunch, you continue your downhill trek towards Ta Phin village. 17 km from Sapa town, this village is inhabited by Red Dao and Black Hmong minorities. These are the two largest ethnic groups living in Sapa area. Being one of the most popular tourist destinations of Sapa, Ta Phin offers tourists a wonderful experience with magnificent Ta Phin Cave, the spectacular natural scenery, and the unique brocade art.
Coming to Ta Phin in the afternoon, you can admire the beautiful scenery of rustic ethnic houses, nestled in the beautiful valley surrounded by majestic mountains. The two sides of the road to Ta Phin are colorful with lots of green terraced fields, alternating corn fields, indigo forests, colorful flowers and fruit trees (apricots, plums, peaches, …)
After enjoying the picturesque landscape of Ta Phin, remember to visit the village to explore its unique brocade artistry. All brocade products here are made entirely by the skillful hands of ethnic minority women. You can buy yourself a beautiful item as a souvenir. With elaborate embroidery lines, unique natural motifs and vibrant colors, these brocade products are also ideal gifts for your relatives and friends.
Last day at Sapa in this Hanoi and Sapa itinerary, we will show you a very interesting experience: Trek to visit two famous places: Cat Cat Village and Silver Gate – Heaven Gate.
About 3 km from Sapa town, Cat Cat is an ancient village where the H'Mong ethnic minorities reside. You should trek to this village to easily admire the beautiful scenery here. Situated on the picturesque Muong Hoa valley, Cat Cat village is found at the end of a colorful trail with two sides of green rice fields and beautiful corn fields. The big waterfall on the stream near this village is also an ideal scenery for you to discover.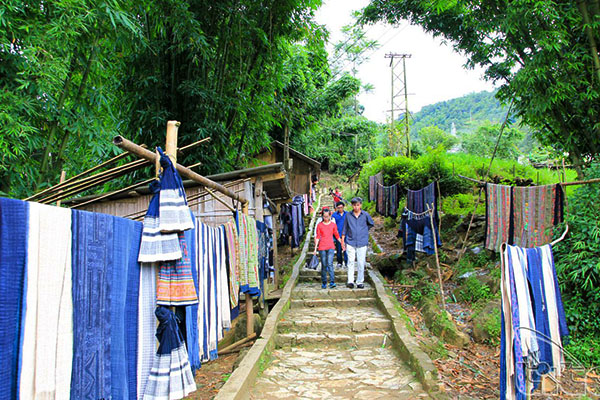 Being an old village of ethnic groups, Cat Cat also attracts tourists from all over the world for its distinctive customs and practices. Visiting this village, you can have an opportunity to know its brocade weaving craft as well as its gold and silver jewelry making. You can also buy some traditional souvenirs and handicrafts with special patterns embroidered and dyed by the ethnic people here.
One of the must-do activities, as you explore in Sapa town, is trying the traditional food here. If you are seeking for special food, Sapa is your heaven. In the restaurants and hotels in Sapa, they serve both of Vietnamese and Western dishes.  Some traditional dishes like "thang co"- horse meat, grilled fish, five-color sticky rice, a local wine, grilled meat,…which has special tastes can really steal the heart of any tourists. There is nothing better than enjoying some hot barbecued chicken, pork,…in the cold winter of Sapa.
After an amazing lunch with highland specialties, you will depart for the Silver Waterfall. Located about a half hour from Sapa town, Silver waterfalls rushing flowing down from 200m creating a futuristic sound of the jungle. From far sight, the Silver Waterfall looks like a sparkling stream of silver. It offers an outstanding and picturesque view over surrounding endlessly mountains and luxuriant forests belonging to Hoang Lien National Park. If you are tired, just trek around the bottom of the falls and have yourself immersed in the cool water. A trek Sapa tour without checking in Silver Waterfall will never be complete.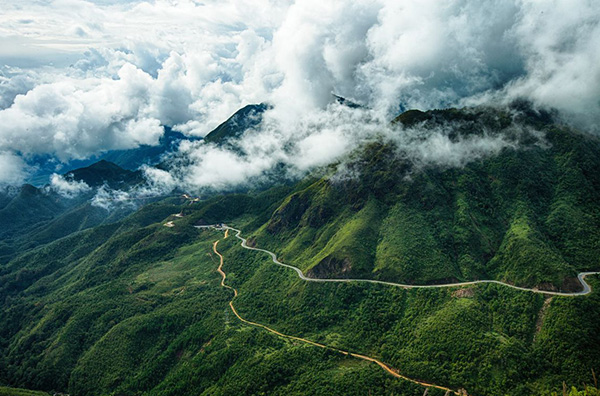 Next, today's final destination is Tram Ton, also known as Sky Gate. Located among the majestic Hoang Lien Mountains, Tram Ton has also recognized the highest mountain pass of Vietnam, which is also widely known as Heaven's Gate. This is a flawless place to experience the stunning view of the green rice fields, the roads, the Silver Falls, the Muong Hoa Valley and the West side of Fansipan Mount. Although the road to the peak is rough, unsmooth and dusty, the scenery and sense of travel can make you forget all of your sadness, anxiety.
Coming back to Hanoi
A perfect ending of the last day in Sapa will be a delicious dinner with traditional dishes at your hotel.  Check all your luggage and belongs before checking out and make sure you miss nothing. Now, you can take a night train to move the lovely town- Sa Pa and come back Hanoi. Early morning flower market always has a beauty that no visitors in Hanoi can refuse. Some wonderful morning markets in Hanoi which you should note are Quang Ba flower market – with so many kinds of colorful flowers, Long Bien clue market – with so many kinds of eye-catching fruits. Then take a walk around the old town again, enjoy some traditional food in Vietnam and buy unique gifts for friends and relatives. After that, you can spend time relaxing before leaving Vietnam.
Now, you can see that Vietnam – the country of beautiful landscapes, hospitable people is an ideal option to see and discover. Let's get going your Hanoi and Sapa itinerary as soon as possible.  Many interesting mysteries await you to experience!