It is hard to deny the fact that experiences make your life more and more exciting. With that mind, lots of people choose to brighten their boring life by traveling. Don't know where to go for rich history and exotic culture, friendly locals, delicious food, breathtaking scenes, blessed beach, magnificent caves, ancient ruin, UNESCO World Heritage sites, etc.? Luckily, joining in Indochina travel and tours can fulfill all of your big needs.
Still doubtful about it? Don't hesitate to give this article a read and then make sure that once you are done, you quickly pack your bags and book a ticket to Southeast Asia right away!
The perfect itinerary for Indochina travel and tours
Welcome to Hanoi Capital
Undergoing about 1,000 years of colonial domination as well as witnessing the ups and downs of Vietnam long history, Hanoi – the country's dynamic capital – surely becomes one of the "must-see" destinations for history buffs. Of course, it is always a big pride of Hanoi locals in particular and Vietnamese people in general. While "vibrant" and noisy" are the best words to describe the hue of Ho Chi Minh City, the capital seems to be quieter and more genteel than its southern neighbor.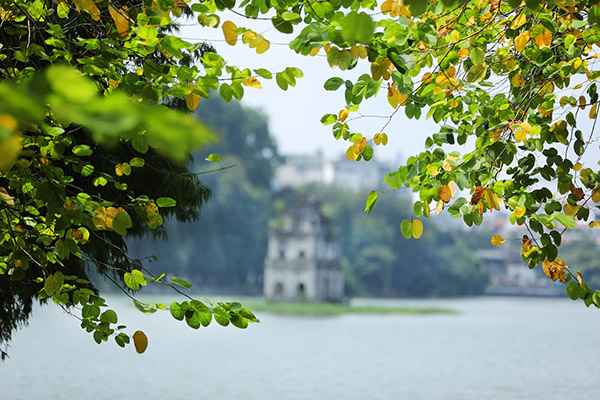 Shrugging off its fierce war-torn image, Hanoi today powerfully emerges as one of the most culturally significant cities in Southeast Asia. Visitors have a good chance to understand more about the S-shaped country's wars through periods, history of revolution, culture, and art by paying a visit to museums, temples, pagodas, and so on. Or a leisurely promenade around the historic Old Quarter is also a nice idea to unwind and see the Hanoians' lifestyle. Another interesting part of the trip is that you can even feast your eyes on the breathtaking mix of Asian and French-inspired architecture, which gives the city an unforgettable charm.
Top attractions that you should not miss while in here include Ho Chi Minh Complex (Ho Chi Minh Mausoleum, Stilt House and One Pillar Pagoda), Tran Quoc Pagoda, Temple of Literature, Ethnology Museum, and Hoa Lo Prison.
Check-in Halong Bay
Famous as a gorgeous natural wonder in Vietnam, Halong Bay mesmerizes visitors with a number of 1,600 limestone islands and islets in a huge area of over 1,500 square kilometers. Setting foot on such a UNESCO World Heritage Site, tourists just feel lost in a magically legendary world of stone islands and blue water. The special thing is that islands' names are titled, according to their weird shapes and forms, like Hon Rong (Dragon Islet), Hon Trong Mai (Cock and Hen Islet), Hon Dau Nguoi (Human Head Islet), Hon Canh Buom (Sail Islet), and so on. Of course, the allure of Halong Bay does not only focuses only on the forms of its beautiful islands and the colour of its glassy water, but also on its unbelievably rich system of caves and grottoes, such as Dau Go (Driftwood Grotto), Thien Cung (Heavenly Palace Grotto), Tam Cung (Three Palace Grotto), Sung Sot (Surprise Grotto), Trinh Nu (Virgin Grotto), etc.
While in there, don't miss a lot of fun activities, like cruising on a splendid junk, enjoying a party of delicious drink and exotic seafood, kayaking, swimming, discovering caves, and so on.
Continue traveling Hue City
Located in central Vietnam, the ancient city of Hue was used to be the capital of the country during the Nguyen Dynasty. Believe it or not, this is one of the places where a lot of cultural heritage and originally historical vestiges are still well-preserved. One of the magnificent attractions in the city is the Citadel that includes plenty of architectural worlds reflecting the life of Emperors and mandarins under the Nguyen domination. Furthermore, tombs of Kings' Nguyen are also a must-see, namely the impressive Minh Mang Tomb, majestic Gia Long Tomb, poetic Tu Duc Tomb, and splendid Khai Dinh Tomb.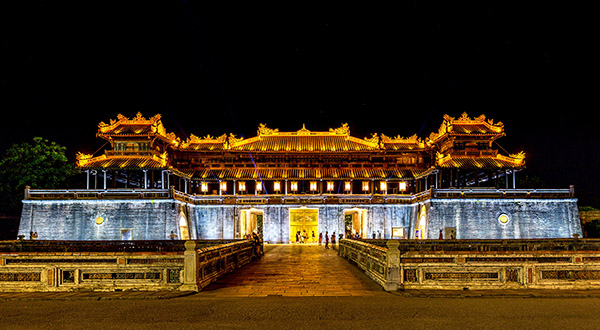 Let's explore the beauty of Hoi An
When it comes to Hoi An Town, it often recalls a familiar image of a busy trading port in Southeast Asian dating from the 15th to the 19th century. 30 kilometers away from South of Da Nang City, the town attracts a large number of tourists every year, thanks to its ancient character and many attractive landmarks. Coming here, the densely-concentrated sights in Vietnam are vivid in fronts of your eyes, such as old streets bordered with assembly halls and old houses, grand pagodas and temples, tombs, and ancient wells. The town's architecture is also a big magnet, which is characterized by a harmonious mixture of Vietnamese, Japanese, and Chinese influences. Though spending many centuries, Hoi An still retains its traditions, folk festivals, sophisticated culinary art, and beliefs.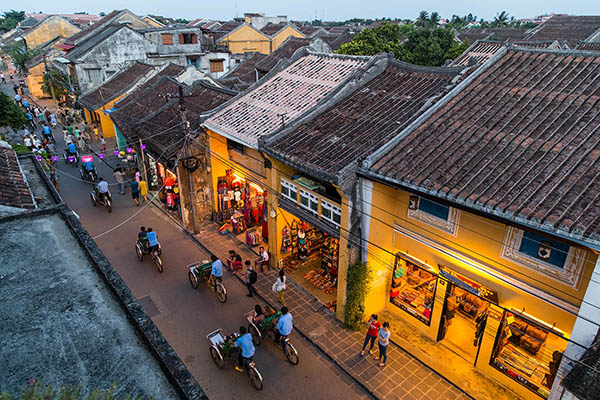 Traveling here, it is a big pity to skip Lang Co beach, Hai Van Pass, Marble Mountain, Cham Museum, Japanese Bridge, Hoi An Cooking Class, Tra Que Vegetable Village, My Son – The Cham Ruins, and so on
What to see and do in Ho Chi Minh City?
Also known as Saigon, Ho Chi Minh City in Vietnam is one of the favorite destinations that attracts people of all age and background to gather, work, and even make a trip. This city witnessed the resounding history of the S-shaped country during the war. It was then named after Uncle Ho in 1975. Nowadays, Saigon leaves a strong impression on visitors by its blend of old and new, which is highlighted through plenty of modern skyscrapers, big shopping centers, industrial zones, in combination with the old colonial structures scattering over the city. What you should not miss during Indochina travel and tours to the city include Reunification Palace, Notre Dame Cathedral, Old Post office, Giac Lam Pagoda, War Remnants Museum, China Town with ancient pagodas and temples, Binh Tay Market, as well as Cu Chi Tunnels
Get ready to discover Mekong Delta areas?
Wish to experience the water life and see floating markets on a vast system of idyllic canals and rivers? Then, heading towards the Mekong Delta areas is a nice idea. As the "rice basket of Vietnam," such region is reputable for the fertile vista of the poetic canals and rivers, lush rice fields, fresh air, friendly local lifestyle, etc. Without a doubt, the idyllic scenery here does hold everyone's feet from leaving. Actually, the highlights of Mekong Delta can be seen through several top destinations. Tien Giang Province is recognizable for Cai Be floating market, Vinh Long is a tranquil land of fishing, while Sa Dec is the famous place for tourists to contemplate colorful flower gardens. For sure, a trip to any other area in the Mekong Delta region lets you enjoy the restful ambiance and see the everlasting greenness where you forget all kind of stress. Come to experience on your own now!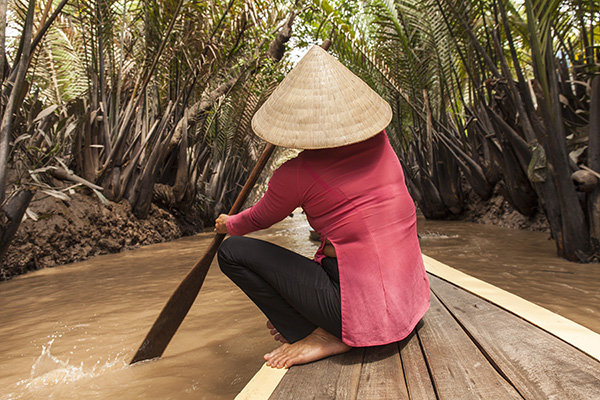 Visit Phnom Penh in Cambodia
A trip to the promising land, like Cambodia, will cheer you up for sure. Start the trip with a visit to Phnom Penh – the country's capital. In fact, the prominence of the city usually revolves around many different historical monuments whose architecture is really spectacular and imposing. Regardless of whether you are a newcomer or an experienced tourist, the sightseeing around the capital is really attractive and worth visiting. Some of the best attractions include Royal Palace, Silver Pagoda, Wat Phnom Temple, Tuol Sleng Genocide Museum, the "Killing Fields" of Choeng Ek, and Russian Market. Thanks to the support of Indochina travel and tours, you never skip any highlight of the "Land of a Million Elephants."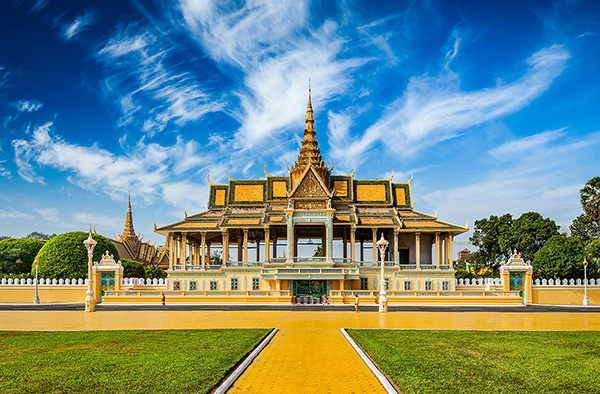 Head to Siem Reap, Cambodia
When it comes to Siem Reap, it seems a big pity to overlook Angkor Temples – the country's profound pride. As a UNESCO World Heritage Site, the complex of Angkor amazes and delights tourists all over the world via its awe-inspiring religious grandeur and mysterious architecture. Along with the reputable Angkor Wat, you also feast your eyes on other attractions in the city, such as Banteay Srei, Preah Khan temple, and Neak Pean. And the exceptional Khmer cuisine may be the best part of the tour. Prepare to be shocked by different flavors and smells from these dishes. After all, traveling to Siem Reap promises to delight your vision with the magnificent Angkor Temples, tickle your taste buds with the succulent Khmer dishes, as well as sharpen your understanding with the magnetic temples.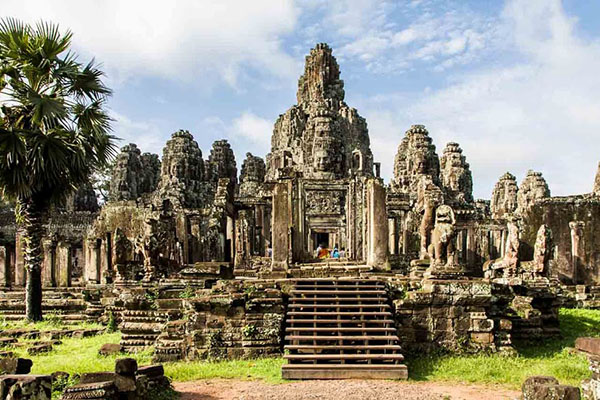 End the trip with an arrival to Luang Prabang
Declared as the UNESCO World Heritage Site in 1995, Luang Prabang is one of the big magnets which attracts many so-called tourists. Taking a stroll around the town to soak up to the laid-back zone where there is no room for bustle and chaos. You wonder about what to see in Luang Prabang will be fulfilled by such the following remarkable attractions, including the Royal Palace Museum, magnificent Wat Xiengthong, Traditional Art & Ethnology Center, Wat Visoun, and the spectacular Kuang Si Waterfall.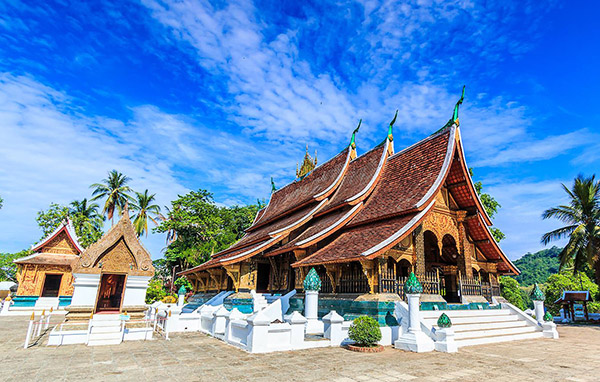 The town's highlights, from the gold-roofed temples and the Laotian traditional houses to the picturesque waterfall, powerfully stimulate the adventurers' passion to disclose most of its flattering corners. Besides, expect to see a lot of devoted monks who go pilgrimage along the streets. How wonderful the chance is!
After all, it is totally smartest to come equipped with a trustworthy travel guide! Thankfully, Indochina Travel and Tours have it for you all. Let's book the tours and experience the most memorable experiences right away! Hope that you will enjoy a meaningful trip!