As a person who loves travelling, I usually have a hard time preparing before every trip. Most of the times, I would forget something or would bring too much. This could be fine if I travel in my country or travel for a short amount of time but for travelling abroad, especially to a new country, it could be pretty troublesome.
After a few incidents, I have listed down 9 essential notes to remind us travellers before every trip. And as you're planning to travel to Vietnam, these 9 notes will give information about the weather, accommodation, scams, … in Vietnam as detailed as possible.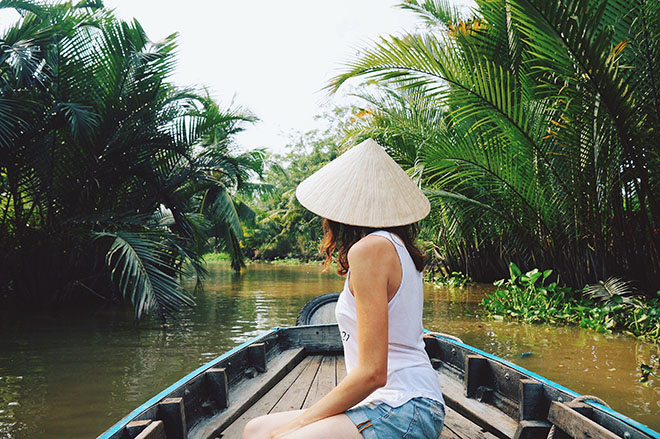 Check your documents carefully:
The 2 most important documents are:
A visa is needed when entering Vietnam. Some visitors of countries from Africa or Asia are exempt from Vietnam visa requirements. Those from North America and Europe will have to obtain a visa. So make sure to know whether you need to obtain a visa or not. Remember to submit your visa application early and make sure that it will be available during your entire trip.
Note: For convenience, I suggest that you should learn about the e-visa (electronic visa) since Vietnam's e-Visa is now available to nationals of 80 countries.
>> For more details: All About Vietnamese Visa Policy
Get to know Vietnam before travelling to Vietnam:
This might sound weird, right? Because we travel to Vietnam to get to know Vietnam. But for safety and convenience during your trip, you should do some research about the weather or the geography of the place you're about to set foot on.
You might have heard of Vietnam as a place of steamy jungles and hot beaches but the weather here is quite diverse, with freezing climate or even thick snow up in the northern highlands. Therefore, checking the weather forecast of the place you're travelling to is a must-do thing. 
If you're travelling to beaches, bare in mind that the storms usually happen from June to December, mostly in August, September and October. You can look up online or ask your travel agency for how the weather is while you're on vacation. 
If you're travelling to Vietnam's highlands, travel light and prepare your best running-shoes as the hills are high and sloopy. Either highlands or the tropical forest, you should ask for guides from a local or your travel agency because there are many unexpected things ahead.
>> Read More: Best Time To Visit Vietnam
The majority of Vietnamese citizens are atheists, which mean that they do not follow any religion. However, they have a long-standing tradition of worshipping their ancestors, national heroes or folk characters. Ethnic minorities also have their own religion based on long-established rituals and beliefs in their own community.
The non-religious and religious believers live in harmony with each other. There hasn't been any conflict or domestic unrest related to religions in Vietnam.
>> For more details: Vietnamese Religion: Know Before You Go
Vietnamese are usually friendly, especially to foreigners. People are always willing to help you find your way, read the map or suggest you some of the best street food store. But like every culture, Vietnam has some special etiquettes that you need to know. 
In Vietnam, we greet each other by waving or shaking hands. Say hello by saying "Xin Chao" (sin jow). Some people just say, "Chao" but that is for those we are close to. With strangers or people older than us, we'd better say "Xin chao". "How are you?" is "Khoe khong?" in Vietnamese. This should make way for your conversations. 
Moreover, although most Vietnamese are atheists, we do worship Buddha. Across the country lies numerous religious sites. It is advised to be respectful when you visit any sacred spot. During your visit, there are other locals gathering for religious worship and reflection. One important thing is that you shouldn't become a distraction to people seeking peace. At such sacred spots, what you wear can cause distractions.
Keep in mind these things:
Avoid tight-fitting or overly short clothes. Female visitors should make sure to wear a shirt with sleeves and shorts that reach at least knees.
Remove hats when entering religious sites.
Head and feet actions to avoid:
While head is seen as the most sacred spot of the body, foot is considered  the least sacred. So, never touch anyone forehead or point the soles of your feet toward anyone or any sacred statues, such as Buddha. This is considered very disrespectful.
>> Here's the insider's advice about this topic: Vietnam Dos And Donts That No Travel Agent Tells You
Scams can be seen everywhere, mostly in places where there is a bursting number of tourists. Local opportunists usually take advantage of the tourists, who are new to the country,  don't speak any Vietnamese and in need of help. Those could be pick-pocketers, street vendors or transporting swindles. The best way is to avoid interacting with those. However, as travellers, we barely have any specific picture of how scams would happen; everything could get out of hand really fast.
>> Ways to deal with these situations have been listed here: 8 Common Travel Scams In Vietnam And How To Advoid
Prepare clothes & personal items:
This seems to be the easiest part of preparing but in reality, we would spend hours trying to figure out what to bring and what not to bring. So to do us a favor, I suggest we should follow this rule: 
Pack LIGHTEST – Travel LIGHTER – Come back LIGHT
During our trip, we would want to buy souvenirs for our friends and family or a list of things we unexpectedly fall in love with like "ao dai" or "non la" (Vietnamese traditional costume). In that case, pack lightest before our trip so there would be room for our spontaneous purchase.
Here's my list of essential items (remember to make changes to adapt to the weather and geography of the place you're travelling to):
BASICS:
Long-sleeved shirts
Sweaters or fleece jacket
T-shirts and tank tops (but remember to be respectful of the culture you are visiting)
Pants and/or shorts
Socks (wool socks are best for hiking and camping)
Comfortable walking shoes
Rain jacket, windbreaker or umbrella
Pajamas/sleepwear
Underwear
Sunglasses and glasses case
Swimsuit or swim trunks (maybe bring an extra water-proof bag to put these in)
Cell phone and charger
Electric converters and adapters
Travel apps to translate among languages, online map, navigation, money conversion and checklist
THE TOILETRY BAG BASICS:
Toothbrush, toothpaste, floss, mouthwash
Comb, hair ties
Deodorant
Sunscreen and face lotion with SPF
Make up packed in a wipeable wristlet
Lip balm with SPF and lipstick or lip gloss (in Vietnam, it could get very dry.)
Feminine hygiene products
MEDICATION
Prescription medication with the label/script to refill if neccessary and not be questioned by TSA.
Make sure to bring your allergy medication and notice if Vietnamese food contains things that can make your allergies worse.
Look up accommodation and read honest reviews:
Accommodation in Vietnam is very diverse. There are many hotels from luxurious five-star to the average ones. In case you love to explore new things and blend in the daily life of a Vietnamese to get a closer look at the culture here, you could try using other kinds of accommodation like homestay or dorm or guest house. 
To avoid data charges from your wireless carrier, download all your travel apps before you leave and ensure that any apps you choose can be accessed offline. 
You should book your accommodation before the trip so there will be more time for you to plan your itinerary.
Be financially prepared:
Most of the time, you can use credit card in Vietnamese hotels and city restaurants. However, Vietnam is dominantly a cash economy and you so long as you have Dong, the local currency, just about anything is available except car/ motorbike rideshare via Grab or GoViet apps which works off Visa/ MasterCard.
You could exchange your country's currency to Vietnam Dong at the airport or banks or hotels or gold and jewelry shops. 
VND 10,000 is the smallest bill you'll find on the street (coins of as low as VND 200 have long been phased out), with the upper limit hit by the VND 500,000 bill. So when buying street food or smaller souvenirs from the vendors, don't mistake 100,000 VND for 10,000 VND or 500,000 VND for 50,000 VND. You're only carrying smaller bill when going shopping. 
During your trip, make sure to secure your money and credit card.
>> Related Content:
– Typical Vietnamese Banknotes
– Have You Known The Exact Cost For Travelling Vietnam?
Staying in touch
Register with your country. If there's an unpredicted issue in the country, this will alert your government where you are and get you to safety. It's wise to note down information of the local embassy.
You can also purchase a local SIM card if you're staying for a long time or have to travel to the highlands. Otherwise, the wifi is everywhere in Vietnam so you could use online messenger like Viber or Skype.
Before going, inform your family and friends of your travel plan so they can contact you in case something unlikely happens near where you stay.
Keep copies of documents on hand:
If your passport or wallet are nowhere to be found, you'll need all of your identifying information. Use your phone's camera to take a photo of the important passport pages (personal information and visa) and photo ID so you will have it on hand in an emergency.
For extra reassurance, pack color photocopies of all your important documents in your suitcase.
Take advice from the locals
No matter which you choose: could be a private walking tour or a multi-day group tour, all guides have one thing in common: your safety is their priority. If nothing else, they have a reputation to uphold.
As a traveler, you may not be aware of common local scams, speak the country's language, or know which neighborhoods are safe after dark. A local will know that and more.
Working with a local guide can ensure your "memorable experience" is a good one. Look no further, private tour is available here, in Travel Sense Asia. The tour would be customized to your own vision and expectations from where you want to stay to how you want to experience the rich culture here. And don't worry, our tour consultant, with travelling experience and insights of the Vietnam's culture is ready 24/24 for any questions and sharing.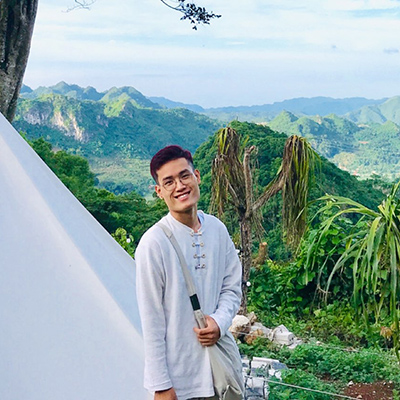 Anthony Icarus
I have always been an adventurous one since I was a little kid. My mom must have had a hard time making me sit still or just stay at home. Every travel to me, no matter long or short, low or high budget, always make me fall in love again and again with the magnificent nature, unique culture and endearing locals.