As well know, Hanoi has existed for thousands of years, which is built from several architectural constructions to become the historical capital of Vietnam. Actually, Hanoi completely attracts a lot of foreigners by the peaceful life, the intimate atmosphere, and the weather in there.  Representing the typical weather of tropical monsoon climate in Northern Vietnam, Hanoi has two seasons, including dry season and rainy season.  Particularly, Hanoi still experiences all four seasons: spring, summer, autumn and winter. According to the survey, almost of tourists have a trouble when is the best time to visit Hanoi, and let's refer to the article.
1. Spring
Lasting from February to April, Hanoi's spring is humid and wet with drizzles. The average temperature usually ranges from 15 to 20 Celsius degrees. Because this kind of weather is suitable for the plants to rise and flowers to blossom, spring will be the best time for tourists to witness the vitality of tropical nature. This season is also the time for Lunar New Year called the most essential and longest Vietnamese festival of the year.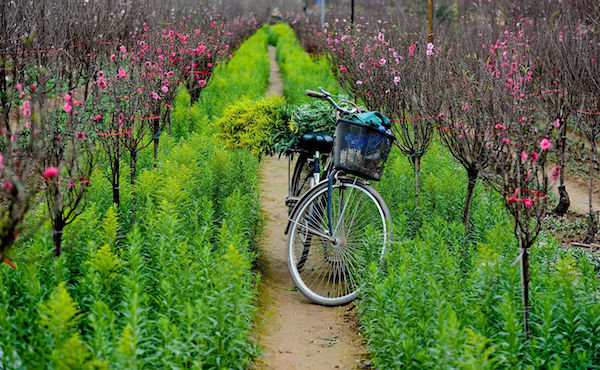 Nhat Tan village on the edge of Hanoi's West Lake is blooming with a variety of flowers. So you should take a tour of Nhat Tan village to enjoy the early Tet atmosphere at Hanoi's flower farms. Additionally, this is a season of pink peach flowers, so Nhat Tan village is bustling with chrysanthemums, honeysuckles, globe amaranths, and carnations. This is the best time of the year to take photos.
Tran Quoc Pagoda is one of the best places in Hanoi, which attracts more visitors in the lunar year. Tran Quoc Pagoda in Hanoi is the oldest pagoda constructed in the sixth century. The modern pagoda is an evolution of the Indian and a tomb-like structure where sacred relics could be kept safe and venerated. The festival is organized in the elaborate pagoda which is built on the ashes of a Vietnamese hero and it is especially famous for the performances of traditional water puppet.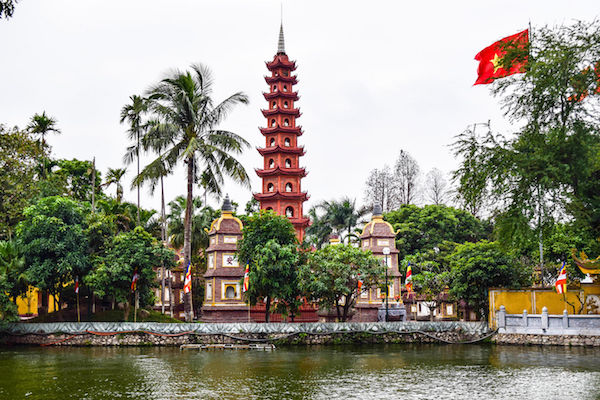 2. Autumn
Autumn is estimated as the most beautiful season and the best time to visit Hanoi or other destinations in Vietnam. It starts from August to November and then is the winter will be coming. This season is quite short, typically from the middle of September to the end of November. With the average temperature is 25 degree, Hanoi's autumn is charming with warm sunlight, and dry atmosphere, cool breeze. If you love seeing the leaves change color, enjoying some specialties such as young green rice, living slowly for the beauty of your life, you definitely should come to Hanoi in the autumn. Hanoi in autumn is famous for the Milk Flower.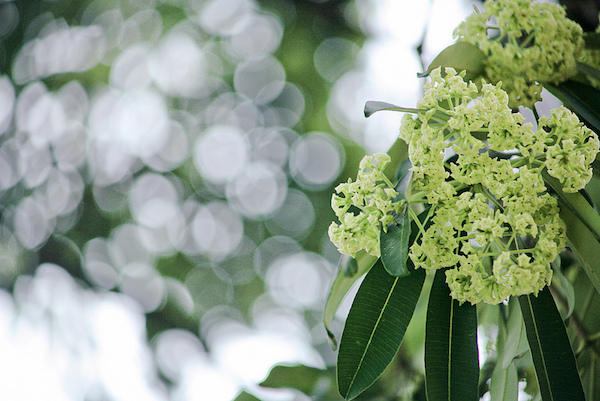 The trees line streets, perfuming the night air and creating an area of romance for some couples meeting on a date. In this season, international tourists can also grace with the bride and groom wearing traditional wedding dress taking their wedding photos in the old quarter, romantic streets  such as Kim Ma, Thanh Nien and so on and other beautiful places such as parks, the Opera House, the cathedral where are the best places we have mentioned in the other article. Enjoy your Vietnam tour in November in Hanoi to know how autumn beauty of Hanoi is.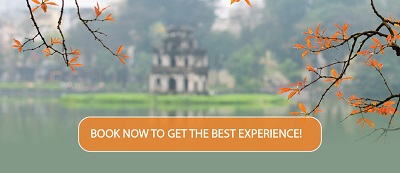 3. Winter
The cold weather of the capital of Vietnam will start from December and last until late February, with the average temperature of 17.2 degrees. However, sometimes it may decrease to below 10 degrees. If you travel to Hanoi in this season, you must bring some serious warm clothes, if you do not want to get cold! Hanoi's winter is also famous for many delicious street foods which can warm you up on a chilly day. Therefore, it is evaluated is the best time to visit in Hanoi.
Especially, Christmas belongs to winter season which is the particular holiday has been received much recognition from the local residents. From the starting of December, Hanoi's streets are decorated with Noel's patterns that create a festive environment helping any tools needed on the night of Christmas.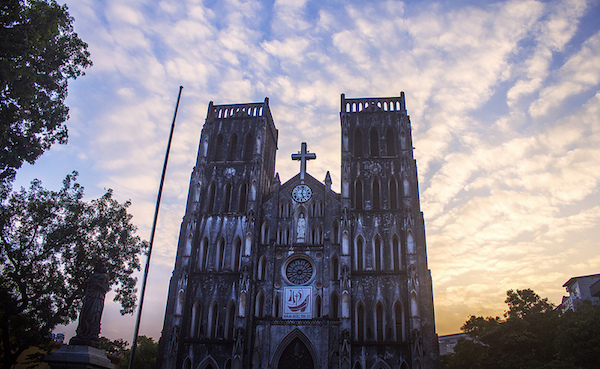 Hang Ma Street located in the heart of Hanoi's Old Quarter, which always approaches to the trend by selling ornaments for special holidays such as International Children's Day, Mid-Autumn Festival, New Year Eve, Christmas, and Tet Holiday. If you need to decorate your Christmas tree as well as gifts and cards can easily be picked up here low prices.
Making your trip to walk around Hanoi's Old Quarter should be a good idea as it may remind you of your hometown with Christmas Trees being put up in front of restaurants, snowmen made from cotton near Ice-cream shops. Besides, you can go to the Night market these days to buy some souvenirs for your family, friends with normal prices.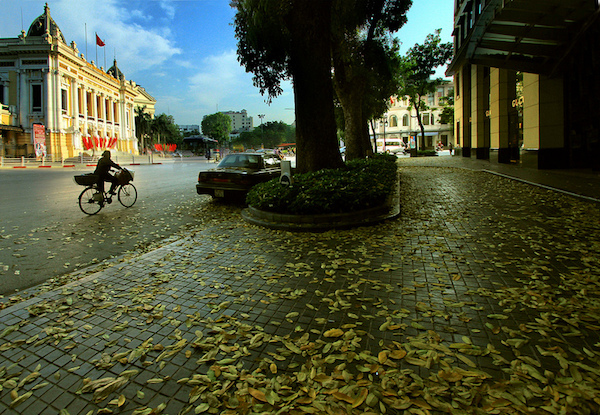 Hanoi Opera House
On the night before and Christmas night, there are many fantastic music shows of many genres such as pop-ballad, classic or jazz, especially the outside area of Hanoi Opera House and the inside as well. The content of those shows is no doubt about Christmas.
Additionally, the international organizations, the universities and the embassies usually organize a Christmas party to welcome their native civilians and ones with the same interest to join.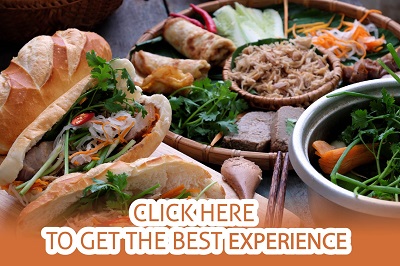 4. Summer
Besides three seasons we mentioned in these paragraphs, tourists are always welcome to Hanoi in Summer which starts from April to July with the average temperature of 30.5 degrees. In this season, you can go for a walk at night because Hanoi is very beautiful with many activities. Of course, travelers can drink beer in Ta Hien and Truc Bach streets which are the famous places spent on foreigners.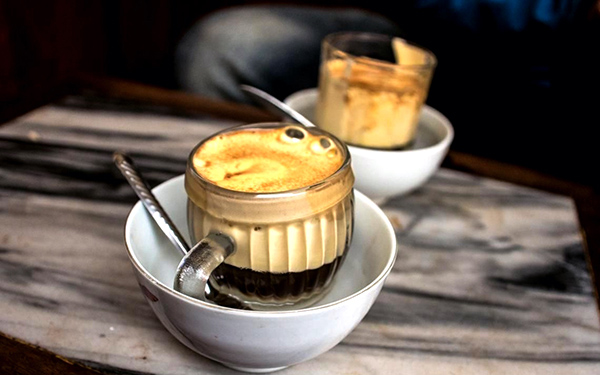 Conclusion, Hanoi is a good choice for foreigners on a vacation because it is built by many beautiful landscapes. For the first time you're visiting the capital city of Vietnam, make sure you consider our helpful choice when is the best time to visit Hanoi. Especially, Hanoi is willing to provide a lot of souvenir for the tourists when visiting Vietnam. Friendly local people always welcome foreigners to have an awesome experience during the trip.