If you are already eager to take a trip in Vietnam, it's always a wise choice to check the weather conditions. In order to help you have better overview about what the weather will be like in the next 4 months, we would like provide you with some pieces of information about the weather prediction in Vietnam in the upcoming months, especially about the storms that often hit the destinations along the coastline of Vietnam.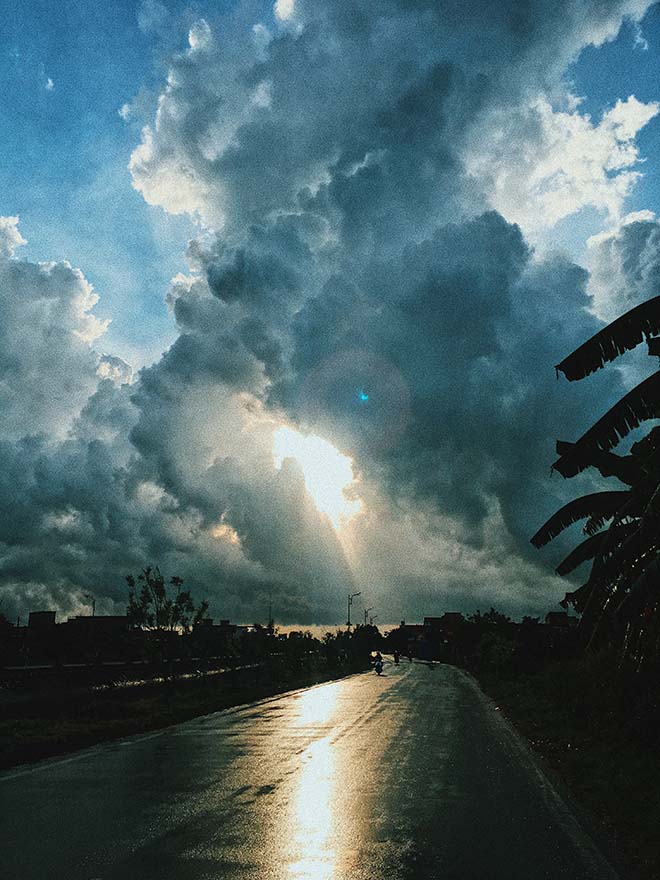 Photo: Minh Tuan/Unsplash
STORM PREDICTIONS
In the last months of 2019, meteorological authorities forecast that 10-12 storms and tropical depressions will appear in the South China Sea. About half of them will affect the mainland of Vietnam.
From July to August, a number of tropical cyclones and turbulence are likely to form in the North Sea and affect northern provinces. During this time, you should be more cautious when choosing to visit territorials water in the Northern of Vietnam from Quang Ninh province to Nghe An province.
From September to October, storms and tropical depressions are likely to affect mainly the Central region; between November and December, tropical depression and typhoon shifted to the south, affecting Central and Southern provinces.
Although, there hasn't been a specific figure about exactly where and when the storm will form and affect the mainland. However, according to last years' figures, the storm from October on will mainly hit the Middle part and Southern Middle part of Vietnam.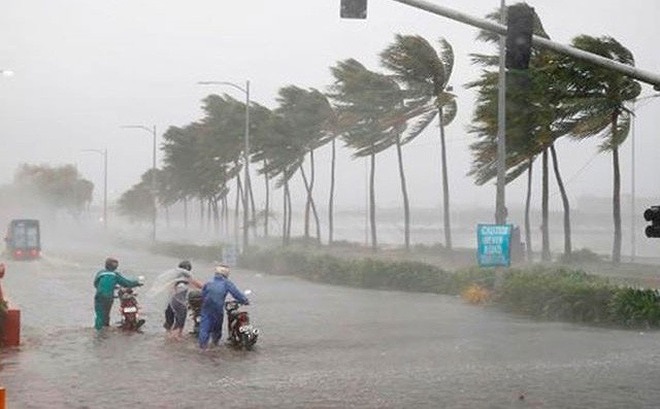 Storm in Vietnam can cause huge effect 
For example, the eighth storm last year occurred on November 17th and hit the seaside areas of Ninh Thuan and Binh Thuan provinces. And there was the ninth one on November 11th that hit the land from Ba Ria – Vung Tau to Ben Tre province.
If you are not a person who can stand the extreme heat, you should also find out more information about the heat in the places you're about to come in Vietnam, because from now to September 2019, the North and Central regions have the possibility of severe hot sunshine.
The storms happening in recent years are said to be unpredictable and it's getting harder and harder to know their orientation and direction. So if you are a fan of beaches, you should keep yourself updated with the latest news about the weather in the seaside areas of Vietnam.

USEFUL TOOLS TO KEEP YOURSELF UPDATED WITH THE LATEST NEWS
In addition to the apps you're using in your smartphones, we would like to recommend you some useful websites to have a look at the weather forecast in our country.
Weather forecast for places in Vietnam
https://bitly.vn/95wn (weather-forcast.com)
https://accuweather.com/en/vn/vietnam-weather
These links are able to help you get the useful information about the weather in Vietnam. However, they do not give us much information about storms or hurricanes that might be about to come. What it does is to provide information about the heat, humidity and the amount of rain in a specific area of Vietnam.
For those of you who want accurate and updated information, there is no better way than asking native people. That's why at Travel Sense Asia, we have a lot of travel experts with many years of experiences and are always willing to answer your questions about travel in Vietnam. So don't hesitate to contact us whenever you need help!
You can find out some popular destinations in this little link below:
https://travelsense.asia/tour/vietnam-and-cambodia-package-15-days/
WHAT DESTINATIONS  WILL BE IDEAL FOR THIS TIME OF THE YEAR IN VIETNAM
?
What's more? We would like to give you some substitutes that can help you to minimize the risks if you are still struggling where to go in Vietnam.
Firstly, Hanoi. Although it might sound dull because you've heard about this a thousand times, it's truly a shou-not-miss destination. Because Hanoi contains a variety of historical and cultural places that enables you to have insights into Vietnam.
Photo: Tuan Hung Nguyen/Pixabay
The next must-go destination is Sapa, where the tourists can have the opportunity to experience authentic ethnic minorities' life in Vietnam with colored brocade cloths, satisfying treat of heart-warming dishes.
You should also consider visiting Hoi An, which is regarded as one of the most beautiful city in the world.  It is one of the rarest city in the world that can capture the beauty of time, because most ancient-beauty structures here seem to stay still like it was in the Nguyen dynasty.
Last but not least, we would like to recommend you a very interesting and dynamic city Danang. This city has a wide range of entertainment for tourists. If the weather is sunny and beautiful, you can come to the most beautiful beaches in Vietnam. And if the weather is not conducive to your seaside trip, you can choose to visit Ba Na Hills and the famous Golden Gridge.
Here's our offer on how to discover Hoi An and Da Nang in 4 days.
Note: These destination are yet just some of our suggestions based on the weather forecast from the experts in Vietnam. We still think it's safer when you check the weather of the expected destinations that you're about to go in order to enjoy a complete journey in the best condition. 
Therefore,  for more specific information regarding weather and any travel-related information about each place of your journey,  feel free to contact us anytime!