You are planning to for a day in Hanoi but wondering where to go so as not to miss the city highlights? Refer to our Hanoi city tour itinerary to make the trip safer and more convenient and enjoy a memorable day in the Vietnam capital.
The capital city of Vietnam, with more than 1000-year-old history, is always a highly recommended destination for any visitors. The city builds a sentimental surrounding where the vibe of a bygone era meets with the fast-paced growth of a dynamic city center.
In the morning
The city tour will keep you busy around top-visited destinations, so let's wake up early, have a delicious bowl of Pho (Vietnamese beef noodles). Our tour guide will pick you up at the hotel lobby with a private cab to lead you through all the wonders of Hanoi.
Our first stop is Ho Chi Minh mausoleum, which is a building to commemorate the merits of Ho Chi Minh Uncle – a great leader of Vietnam.
Note: The mausoleum opens on Tuesday to Thursday and weekend the morning, so remember to check the date before going. Also, pay attention to our outfits. As this is a highly spiritual place, you shouldn't wear shorts or sleeveless shirts.
And don't forget to check out the surrounding sites of One Pillar Pagoda, which resembles the shape of a lotus and Uncle Ho's ancient house, which keeps a lot of his memorabilia.
After around 2 hours, we will move to the next destination. Here we come to the first university of Vietnam, Temple of Literature. It is dedicated to Confucius (Khong Tu) and considered a symbol of lifelong knowledge hunting of the Vietnamese.
In the afternoon
Local lunch will be offered to help you recharge your energy and we will travel to the outskirts of Hanoi to visit Vietnam Museum of Ethnology.
The well-preserved artifacts of 54 groups of ethics will become educational information for those who are interested in traditions and customs. It's also an excellent chance to explore the diversity of Vietnam in terms of demographics.
About 2 hours later, after you have checked in all the corners in the Ethnology Museum, we will transfer back to the city center to admire the rare beauty of the Old Quarter.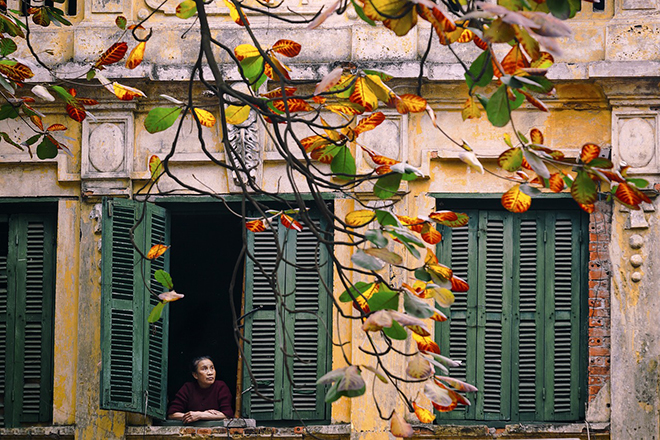 The nostalgic 36 streets of Hanoi Old Quarter are ideal for a leisurely adventure. You will be fascinated by the ancient architectural design of the houses, the variety of local goods sold on each street and the clanking sound of the vendors.
Still, one little thing will even take your experience to the top level. It is to take a stroll on cyclo. Get on a cyclo (three-wheel bicycle) and go through the narrow paths along the Old Quarter, you feel like emerging in the hustling of the Hanoian.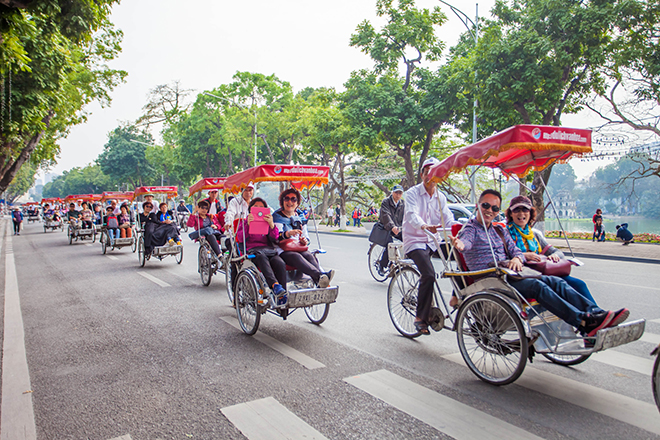 The cyclo tour takes around 45 minutes. Then, we will head back to your hotel so that you can enjoy a scrumptious dinner at a renowned restaurant and spend the evening on your own.
We highly recommend you explore the hotel neighborhood. Or else, tell us what you want to do, we'll compile a suggested list for you. Connect with us via email to stay updated with Vietnam and Indochina tourism. See you next time

Ellie
I didn't have many opportunities for travel during my early childhood, so I decide to dedicate my young adult years to exploring the world. "Set off with a pure heart". That's my motto for any adventure in my life. And as sharing is caring, I love writing about my journeys so that the audience can gain an objective view of the destination. That's what I do before travelling, set the right, open mind to welcome both obstacles and blessings. So stay tuned for my new stories.