Ho Chi Minh City (known as Sai Gon) is an active, modern city, a center of culture, politic and economy in the south of Vietnam. Coming to Ho Chi Minh City, visitors can enjoy a lot a lot of beauty- spots and historical relics as well as explore the culture, foods and people' life here. For sure, Ho Chi Minh City will not make you disappointed. Visitors can experience the city to its fullest with available time budget.
For those who have limited time in Vietnam, however, want to discover most of facets of city, an itinerary which maximizes your time is needed.
If you only have one day in Ho Chi Minh City, here are the destinations suggested for you
1. Ben Thanh market
Ben Thanh market becomes an tourism destination that can not look over during the trip in Sai Gon.Located in the downtown area, since Ben Thanh market has become a symbol of Saigon.With the total area of 13.056 m2, Ben Thanh market is considered as the most extensive retail markets where visitors can find all sorts of items such as foods, all kinds of seasonal fruits, cakes candy, clothing, shoes, handbags, electrical appliances, electronics, souvenirs …If you are good at bargain, you can buy  items with a reasonable prices. Especially, in market, there is an food area with a range of traditional dishes in all the region of the country. Ben thanh market is recognized as one of the most attractive street food places in the world.
During nearly 100 years, Apart from the mall, Ben thanh market is historical witness to the changes and development of Ho Chi Minh city. Visitors to the market not only to buy goods or souvenirs but also discover the daily life activities of the inhabitants of the city.
2. Reunification Palace
Reunification Palace formerly was known as Independence Palace where the different presidents of South Vietnam resided and a historical witness during two fierce wars against the French and American colonists. It is situated at 135 Nam Ky Khoi Nghia Street, District 1 right at one end of Le Duan Street. Reunification Palace was built on a block of 12 hectares and surrounded by immense lawns and High tree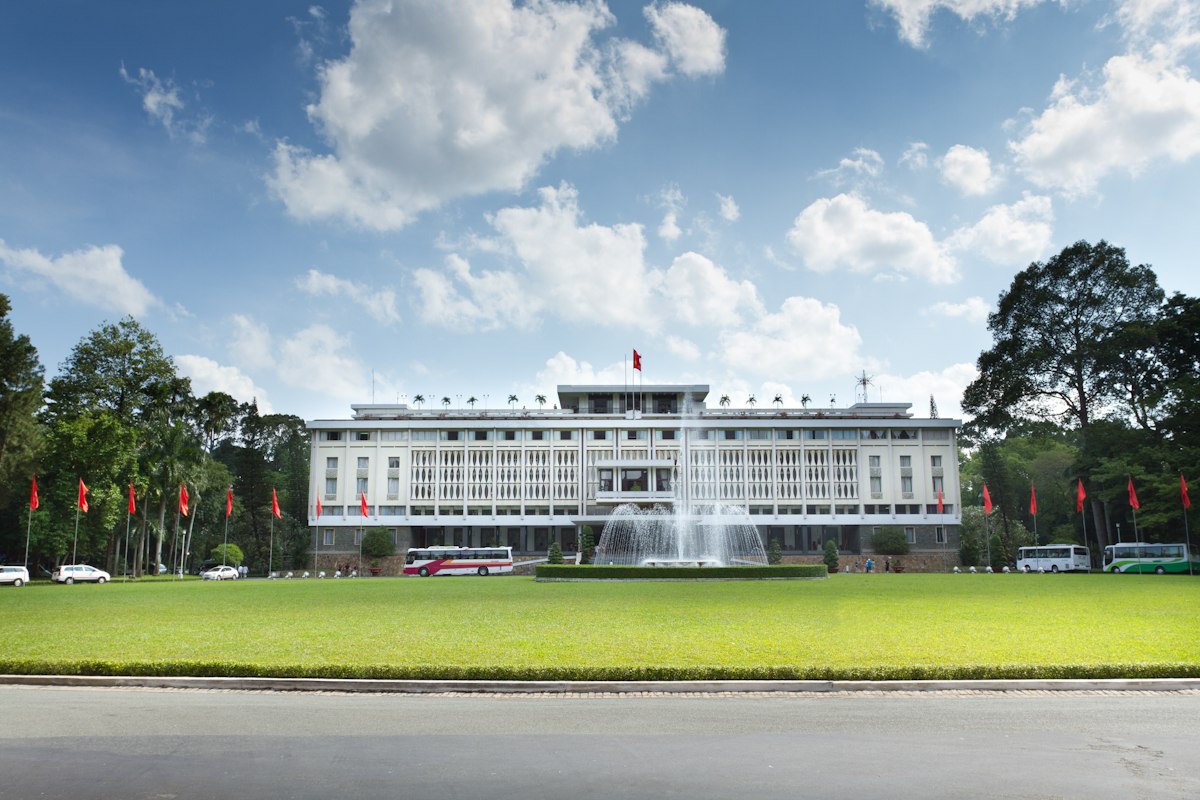 Besides the historical value, the Reunification Palace is renowned for its unique architecture which is a blend of traditional ritual and modern architecture, typical of the 60's. Later, Ngo Viet Thu- One of the most talented Vietnamese architects carefully drew up a new design for the Building. There are 100 rooms and chambers decorated with the finest modern arts and crafts in the five-storey building. Visitors can view a lot of historical things such as communication equipment, basement labyrinth, and F5F fighter plane
It is open all the week from 7.30 am to 11.30 am and 1.00pm to 5 .00pm. You can get there by taxi, motorbike or walking
3. War remnants Museum
War remnant is not far from reunification Palace where the house war trophies and photographs documenting the War's atrocities. It address is at 28 Vo Van Tan street, District 3. The museum was opened in 1975 for exhibits relating to the American phase of The Vietnam War. It consists of several buildings housing military equipment and photographs about the consequences of Agent Orange, napalm and phosphorus bombs. Outside the building is a display of the gruesome prison conditions which was set up by the French colonial government and adopted by the South Vietnamese Governments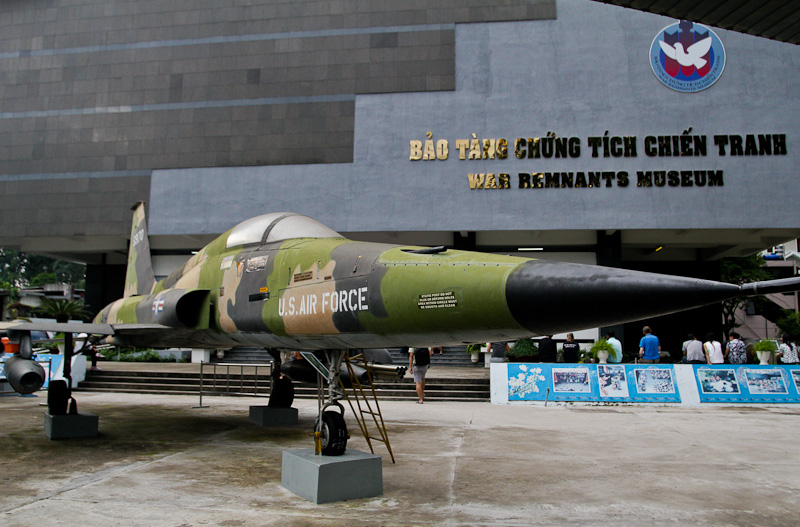 Visitors can take taxi or motorbike. For bus, you can get on Bus No.28 at Ben Thanh Bus Station
4. Dragon House Wharf
Dragon House Wharf is nearby the end of Ham Nghi or Nguyen Hue Street. Except Monday, It opens daily from 8am to 11.30 am and 1.30 Pm to 5pm. The suggested Transportation is taxi or motorbike
Initially, Dragon House Wharf is a large trading harbor of Sai Gon built by the French colonist to meet the demand of transportation between the Colonized Vietnam and the world. It is where Ho Chi Minh departed Vietnam for his 30 year journey around the world
The Harbor is famed for its unique architecture which is combination of Vietnamese style and French style. Its top roof has 2 statues in the shape of dragon- the detail which can be easily found in temples and pagodas in Vietnam. This site displays a collection of 3000 pictures and 700 artifacts relating to president Ho Chi Minh. Visiting Dragon House Wharf, visitors may learn more about the rich culture and history of Vietnam.
5. Notre-Dame Cathedral
Situated in the downtown of Ho Chi Minh City, Saigon Notre-Dame Cathedral is a must-see destination in your trip which was constructed between 1863 and 1880 by the French. Its height is up to 60 meters and becomes a symbol of city. Different from the modern and crowded location of Ben Thanh market, Notre-Dame cathedral is in a very peaceful corner in the city.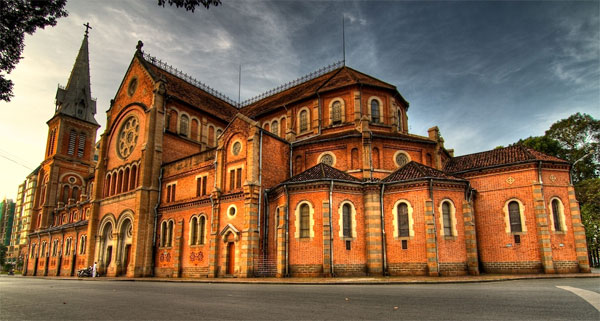 Visitors may amaze with two bell towers with the height of 60.5 m per each. In front of the cathedral is a Virgin Mary statue where the followers keep prays every day. Especially, Notre-Dame Cathedral is a place for couples taking photographs for their wedding.
The cathedral's address is No. 1 Cong truong Cong xa Paris St., right at the intersection of Pham Ngoc Thach St, Le Duan St and Cong xa Paris St.
We hope that with above suggestions, you may experience most of the facets of the city within your limited time budget.