Thai cooking is characteristically famous of moreish taste. Basically, it is combination of old eastern and western's influences over centuries to crystallize well and make distinguished flavor.
Thailand's cuisine is internationally renowned for unique dishes mixed sour, sweet and specially, with hot and spicy flavors harmoniously. One plus point of Thailand's cuisine is the method of using different fragrant herbs that are very good for health in cooking. More especially, Thais foods always use freshest ingredients and low fat so that, people would have appetizing feeling while enjoying.
When coming to Thailand, you do not miss out on the tasty flavor and good smelling of Thai traditional street food cooked by dilettantish chefs but skillful hands after many-year-cooking-experience. You may praise effusively pungent taste of curries with meat, barbecue, shrimp hotpot, or scented seafood soup… Moreover, you are possibly interested in tasting mixed salad which having blend herb leaves only in Thailand. You should not forget to try durian steamed glutinous rice, sweet steamed sticky rice cooked with mango, and Pad Thai-which ranked in the list of the most popular dishes in Thailand.
Pad Thai dish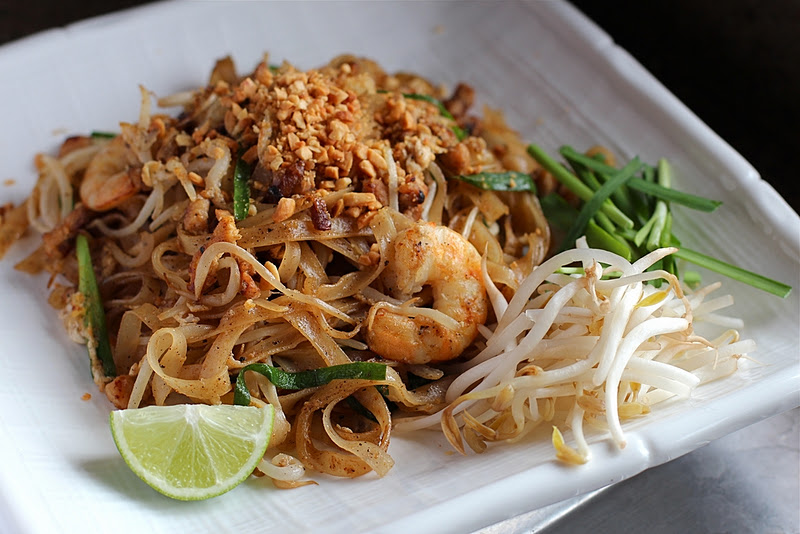 Pad Thai dish which is nearly same as stir- fried rice noodles in Vietnam is extremely loved by foodies. It is likely the first dish most newcomers to Thai cuisine try. So many tourists after trying this dish all said that they really loved how the flavor of the crushed peanuts interacted with the prawns and rice noodles. By using natural and fresh ingredients, Pad Thai is so delicious and cheap, too that every tourist would remember to enjoy firstly in the land of Golden Temple.
Street food- Rice

Eating rice on street will certainly be amazing experience to tourists when staying in Thailand. A lot of foreign guests like both to stroll and to eat a bowl of rice attached to cardamom, chives, and chilies braised pork that will bring hot and spicy flavor as trying.
Steamed glutinous rice with mango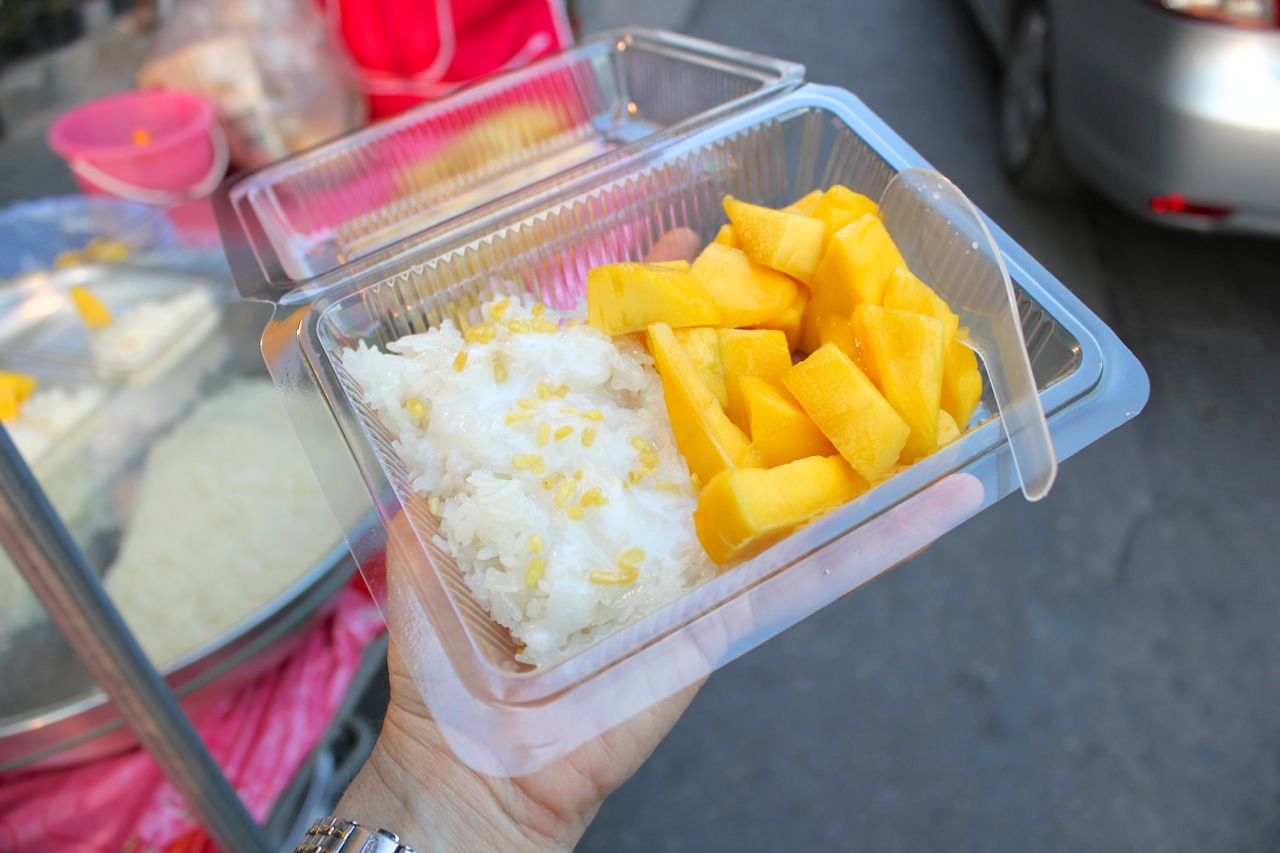 Thai foods are not only characterized by bold, spicy flavors but also by seasonal food. Mango on sticky rice is a traditional summer dessert because mangoes are during summer season between April and May. Sticky rice with mango is a surprising connection but perfect recipe. Be included sticky, sweet taste, aromatic smelling will serve mouth-watering and unforgettable dessert to eaters.
Thai sweeten porridge with fruits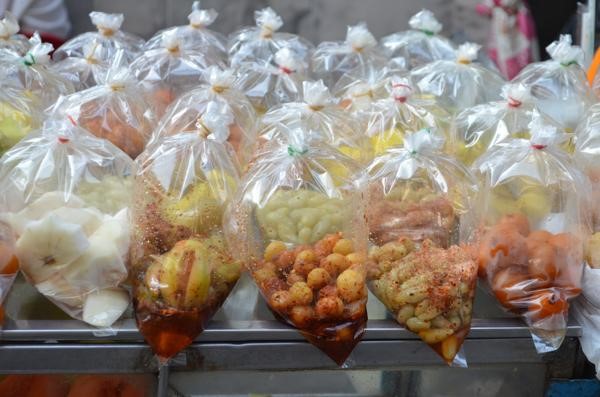 It could be said that Thai sweeten porridge with fruits are one of the most famous desserts in Thailand what travelers are recommended to try. Greatly, there are many kinds of sweeten porridges with fruits for foodie's choice. Sellers skillfully divide the dish into small, clean bag for easily enjoying while you are walking. Whenever you visit Thailand, do not forget to try the dessert which is beloved very much by foreign tourists and Thais people as well.
Grilled seafood in night market
It is normal when saying that we have ever tried grilled seafood, but we cannot say exactly excellent flavors of Thai grilled seafood if you have never tried it. Why? It is simple to explain that Thai way of grilling seafood is the most special method you would have seen anywhere else. To be aromatized along with spices cooked under seasoned owners doubles as mainstay chefs, grilled seafood attached to garlic chili seafood dipping sauce becomes so tasty that everyone cannot wait longer. There is nothing more ideal than walking around night market and dropping in grilled seafood inns stretching kilometers to enjoy your favorite seafood.
Som Tum dish
Green Papaya Salad or Som tum is a popular dish from the North Eastern part of Thailand that contains spicy, sour and sweet flavors to make a classic and well-known dish. There are two most popular types of green papaya salad which have either dried shrimp or salted crab. Green papaya salad with dried shrimp and peanuts is called som tum thai. The green papaya salad with salted crab is called som tum pbooh. The majority of the ingredients are the same. Som Tum dish is considered as a traditional dish and most popular dish among women in Thailand. Nowadays, the dish is also becoming one passionate street food in Thailand.
Mobile food stores
Another interesting thing must tell when we mention to Thailand cuisine is mobile food store. In Thailand, you would catch many mini eye-catching food stores carried by trolleys, from fresh fruit juice to snacks as popcorn, banana, orange, jackfruit- popular fruits all are sold conveniently and beautifully in front of our eyes so as that we could easily stop and buy something we want.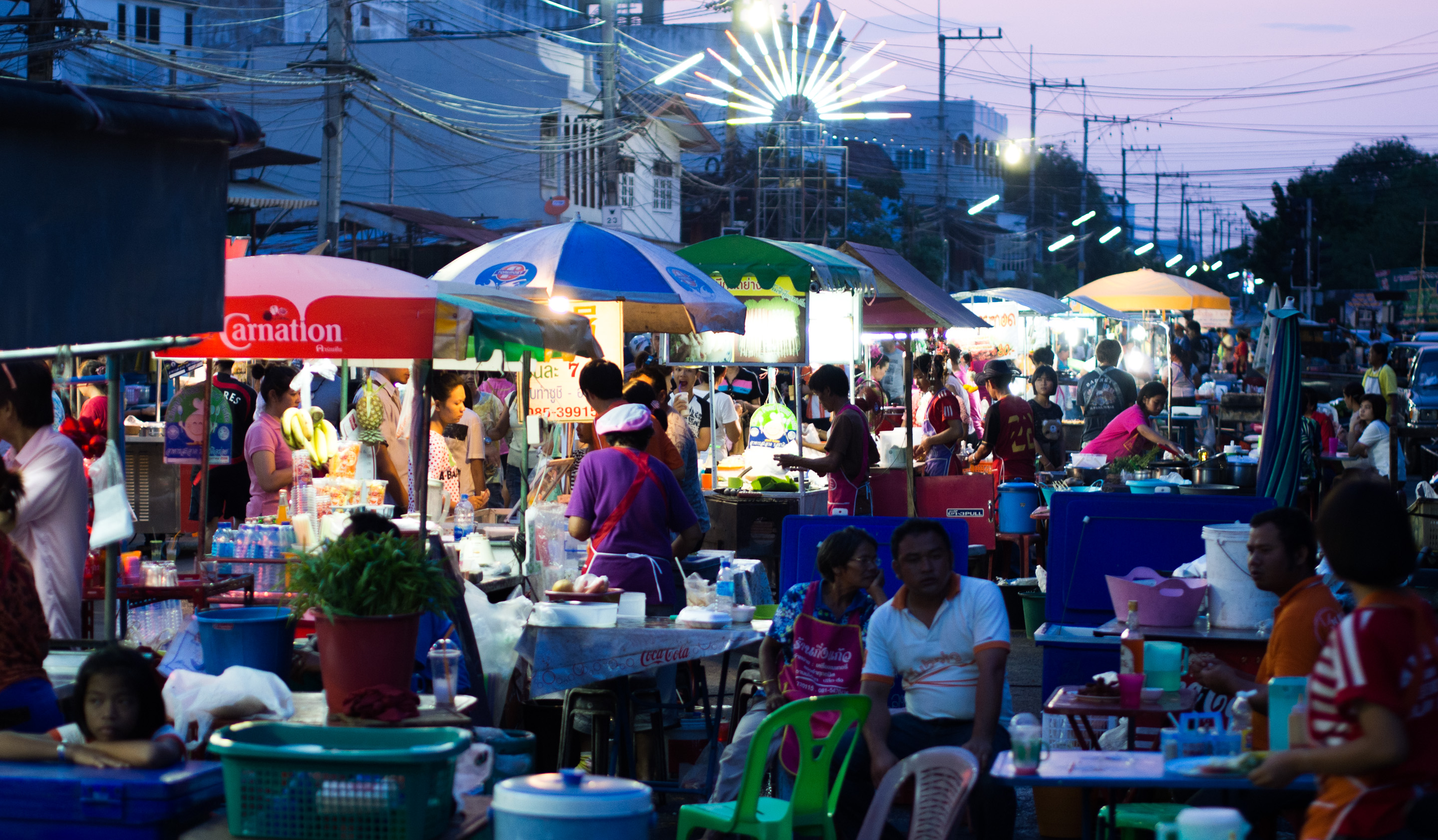 Conclusion, Thai cuisine is well-known for the diversified ingredients, outstanding spiciness and ample medicinal properties. It will be uncompleted if you visit Thailand without tasting food. Intriguingly, Thai food is one of most valuable things that you should not miss while exploring the country called "Land of Smiles".