Thailand is a tropical country which is so mesmerizing with beautiful beaches, unique architecture sites, bustle cities and cheap shopping paradises. Followings may be useful information for your trip, if you intend to go to Thailand this holiday.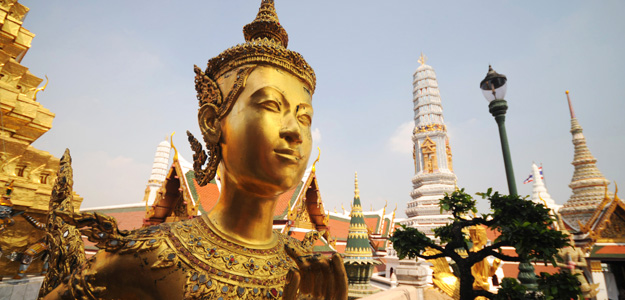 Travelling time
Thailand owns two distinct seasons that are wet (May to Oct) and dry (Nov to next April). Generally, you can visit the South-east Asian country all year round since its tropical climate does not bother your trip at all. However, you should go to Thailand from Nov to Feb as Travel Guides Magazine's recommendation because that is the best time traveling and visiting most outdoor attractions as it is the most pleasant and hardly rainy when lots of highlight festivals are held, including Loy Krathong Festival (Thai's Valentine),Songkran New Year's Festival. If you want to enjoy a cheap trip to Northern Thailand, you should go from Mar to Jul since you can be seduced by its pleasant and moderate weather which is necessary for your itinerary; meanwhile, the central and North-Eastern zones are so hot with the temperature of up to 40oC at this period. The peak season lasts from Nov to Mar or in Jul and Aug. If you do not keen on the crowd but enjoy the silent atmosphere in Thailand or want to stay in sale off accommodations, touring in low season (Apr to Jun, Sep and Oct) is highly recommended.
Transport
It is said that you should book for airfares to Bangkok due to its bustle and attractive city with lots of big shopping malls and high-quality goods in reasonable prices. If you want to visit other tourism cities, it will be more convenient and cheaper to book the domestic airfares in advance since airlines in Thailand often have discount flights from Bangkok to others. Trains and long-route buses are also available for you and you can easily buy the train or bus tickets at tourism consulting offices or at the hotels where you are staying in. Tuk-tuk is an amazing tri-vehicle for you touring in a city in Thailand to avoid traffic jams and enjoy the best experience in tourism spots here.
Must-dos
1. Sightseeing the ruins
As other South-east Asian countries, Thailand is also a land of ruins, ancient pagodas and temples and antique architecture sites that always seduce tourists to this country so much. The recommendations of must-see ruins for you are Wat Chedi Luang which was built in the 14th century as a magical spot to visit. Prang Sam Yot with stunning exterior and unique long-tailed macaques so-called crab-eating monkeys and Phanom Rung seducing visitors by its five-headed snakes and eight-petal lotus-shaped carvings, Preah Vihear Temple in Khao Phra Whan National Park which is dedicated a World Heritage Site. Besides, you can explore other attractions of ruins in Thailand such as Prasat Hin Phimai. Anyway, touring the ruins in Thailand is a fantastic experience of your trip to South-east Asia.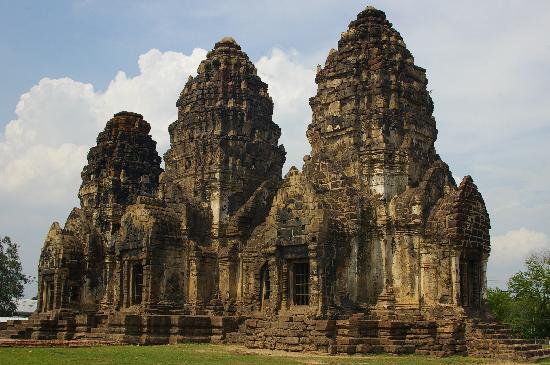 2. Discovering Pattaya
Thailand is an ideal destination for tripping, entertaining and shopping. On your Thailand tour, you can contemplate everything, ranging from bustle Bangkok to dreamy beaches or beautiful Pattaya. Besides the familiar Bangkok, it is time to experience a new spot like Pattaya. You should try to visit coral islands and dive or join in outdoor activities on beaches like paragliding, too. Distant 15km from Pattaya, it is the picturesque Nong Nooch Cultural Village with a wonderful tropical garden. Then you could enjoy Thai cultural music and dances with breathtaking performances of elephants. You must be impressed by the Tiffany's show, an opera house with 500 seats, since within an hour, you can enjoy the featured performances that actors change into the opposite genders. Another recommendation for you is to visit the amazing Alangkarn opera house in Pattaya which provided with over 2.000 cool seats and shows the reproduction of the Thai's historical development in the outstanding and attractive stage.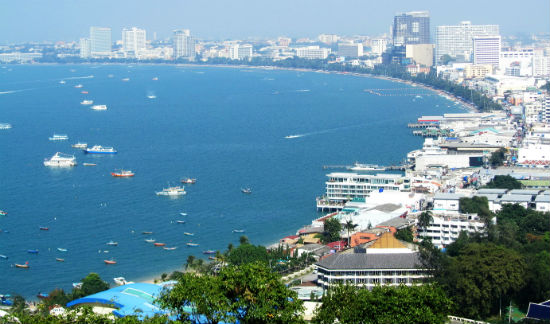 3. Visiting the wild animal world
If you keen on visiting wild animals, Safari World(99 Panyaintra Road, Samwatawantok, Klongsamwa, Bangkok 10510) with Marine Park and Safari Park is always waiting for you. It is Asia's biggest naturalsafari whose whale performances are the most favorite. Moreover, you can have chance to contemplate the must-sees in Bangkok such as Snake Farm, Royal Palace, The Emerald Buddha Temple (Wat Phrakaew).
4. Exploring Koh Samui
It is a highly recommended destination for your short trip to Thailand. The island located in Thai Guft is famous for its pristine beauty with warm crystal blue water and smooth white sand. Besides enjoying outdoor activities on the beaches, you are also provided with chances to visit many other attractions and entertaining spots like Ang Thong national marine park where are preserving numerous rare and precious marine species, Talay Nai in which you could explore the oceanic life.
5. Going shopping
If you are a shopaholic, you mustn't miss the shopping spot like Thailand. You can shop in lots of supermarkets with big reputations here such as Maboonklong, World trading center, Gems World – World's biggest jewelry center or Siam Paragon – a paradise for shopping.
6. Enjoying food
Thai food is so famous with its strong favors in all over the world. Wandering around Bangkok streets and enjoying lots of food at pavement food-stalls or at restaurants. Top ten must-eats in Thailand recommended you as followings:
– Tom Yam Goong
– Pad Thai
– Kuay Tiew (Noodle Soup)
– Som Tam
– Gai Med Ma Moung (Chicken Cashew Nuts)
– Geng Kheaw Wan Gai (Green Curry Chicken)
– Tom Kha Gai
– Kao Phad (Fried Rice)
– Massaman Curry
– Khao man gai (chicken and rice)
These are some overview information for a wonderful trip to Thailand. Since it is an all-year round tourism spot, do not hesitate any more but prepare for your fantastic tour right now.