Traditionally, Vietnamese people have an exaggerated eating process and are completely different from Westerners. If you come to Vietnam and have the opportunity to participate in a local meal, make sure you know about some Vietnamese Dining Etiquette as listed below: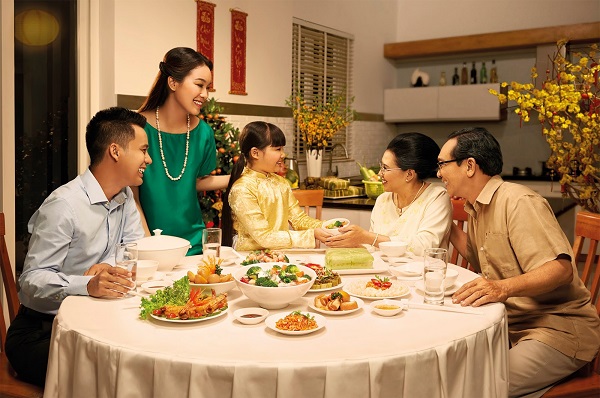 1. Dinner – The "family meal"
In Vietnam dinner is the main meal where the family gathers and reports back their day.
Some better-off family has a dining table while the rest, though you may find it bizarre, have dinner on the ground floor. It is Vietnamese tradition to share food while eating. As a result, the whole family circumvents a tray of food, each with a bowl of rice and taking food from the common dish.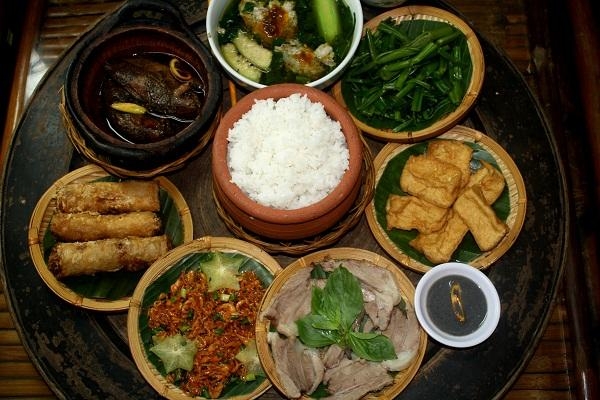 Dinner food usually includes one or two main dishes such as stewed pork, steamed chicken or fried fish; one dish of boiled or stir-fried vegetable and one bowl of broth. Steamed rice is considered inevitable in the most meal.
2. Some "must-know" Vietnamese Dining Etiquette
When dining, it is polite gesture to pass everything using BOTH HANDS.
 It is a sign of disrespect to stick your chopsticks vertically in the middle of the rice bowl (rice bowl with vertical chopsticks is ony appear when…. mourning death people).
Another thing about chopstick: Don't ever point the chopstick to someone's face or to the dinning table. It's very rude.
It is customary for Vietnamese to hold rice bowls close to their faces while dining.
Never eat directly from the serving dish. Be patient and put the food on your bowl before your mouth.
Don't try to select the food since it's impolite to leave the not-so-good part for others.
It is acceptable to ask for forks to avoid embarrassment. However, make sure to confess about your inadequacy before doing so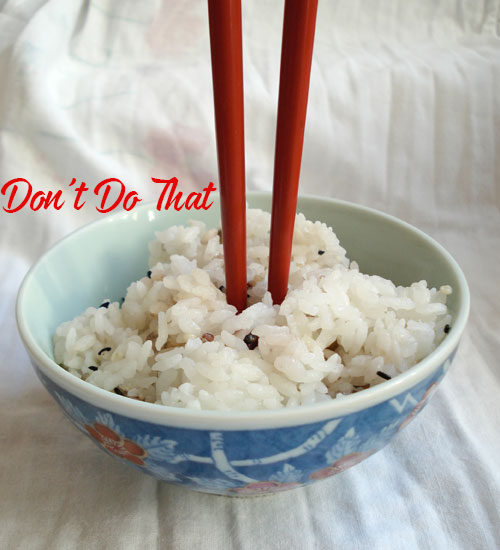 Don't flip the fish on the dish. It's an unlucky sign espcially for fisherman (flipping fish on dish look like flipping ship)
Remember to finish the food put on your plate. This shows respect for the cook and is not wasteful.
When you are done eating, place your chopsticks on top of your rice bowl.
Expect lots of comings and goings and lively discussion. Shared dishes are picked up with either chopsticks or forks and eaten in a small hand-size bowl. It's alright to sip or slurp from the bowl and shovel the last bits of a meal using your chopsticks.

3. What to do when attending a local family meal
When invited by some locals for a meal, it is advisable to bring gifts. Gifts can be flowers, box of cookie or usually fruits and should be wrap in something politely. Avoid giving things that are black, hankies and flowers that are color yellow or white.
A important Vietnamese Dining Etiquette is that one must wait to be shown where to sit in the dining table. There are positions in the dining table that are allocated to different people based on significance to the family, stature, and age. So whenever you attend a Vietnamese local meal, don't be rush and wait for host to show you your seat.
The oldest person in the group or in the family is the one who is seated first. Everyone must wait, likewise, for the oldest person to eat first because this is a sign of respect.
Also, you have to wait until there are enough people for the meal to be started. And it's considered impolite if you leave the table when others have finished their meal. Show your respect by talking with them or helping to serve dessert if you have finished your meal.

Vietnamese style of dining is similar to other Asian countries. Different dishes are placed in the center of the table and each person must help himself or herself to a serving. This is why it is important to be careful with the use of chopsticks as mentioned earlier.
During the meal, make sure to pass dishes to another person using both hands. When getting a serving of food, place the portion in a bowl or on a plate. If eating from a bowl, lift the bowl close to your face and not let it sit on top of the dining table as this will be considered an act of laziness.
There will be times when the host of the dinner will serve you food either on your bowl or on your plate. Make sure to finish everything to make your host feel that you are satisfied with the meal. If had enough, you politely decline more food by covering your bowl.
If you like a particular dish then you can ask for a second serving. This would simply mean that you like the food so much. Never waste food and make sure to finish everything in your bowl or on your plate. You will be able to convey that you are full and one eating by placing both chopsticks on top of your rice bowl.
And after the meal, show your gratefulness by helping the host on cleaning up. It is also a Vietnamese Dining Etiquette that you should not forget.


Experience with us: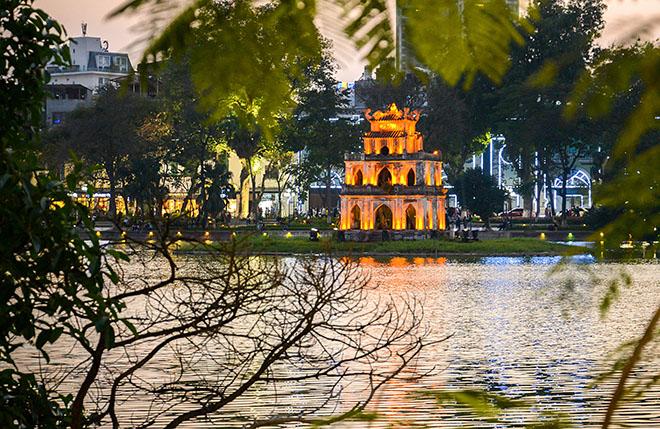 Vietnam Highlights Package 10 Days 9 Nights
The most popular destinations in Vietnam with all the highlights — all in Vietnam itinerary 10 days. Discover Hanoi with many foods, structure architecture and the stunningly beautiful UNESCO World Heritage Site of Halong Bay. Moving to culturally-rich Hue then spend time in incomparable and lovely Hoi An – one of the world's most charming towns. Finish the comprehensive Vietnam highlights tours in the South after Floating through the lush Mekong Delta, seeing vibrant Ho Chi Minh City. With same destinations in itinerary but you can start this trip from Hanoi or Ho Chi Minh city.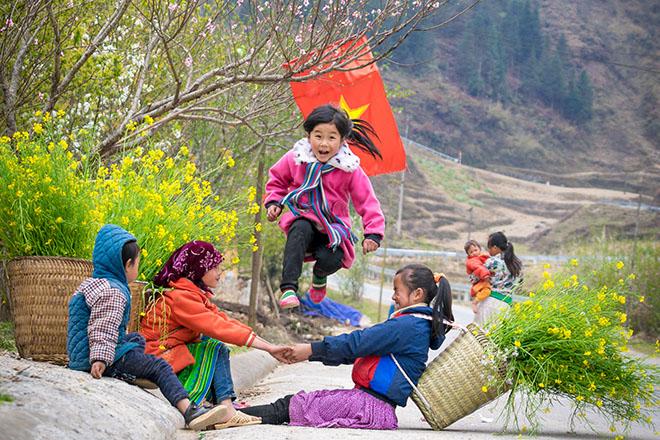 Family Tour in Vietnam 11 Days 10 Nights
Looking for a memorable family trip that may bond every member together? This package will surely help you make a special family gathering. With various places of interest on tour, from the World's wonder – Ha Long Bay to the culture-rich Mekong Delta, you and your family will have such diverse experience that can satisfy everyone's expectation.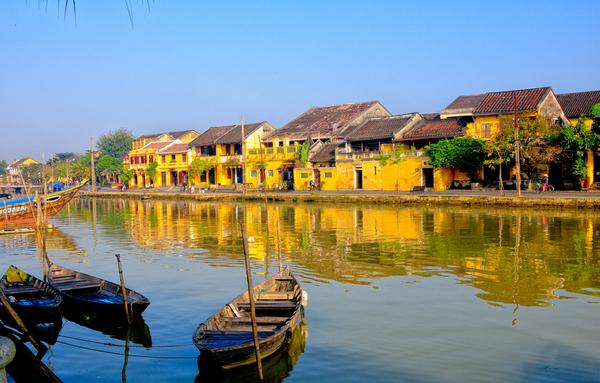 A glance of Vietnam and Cambodia 11 days 10 nights
It's not an overstatement that this package gives you a complete grasp of the South East Asia spirit within just 1 trip. The spectacular nature that will definitely make you hold your breath comes from Ha Long Bay – One of 7 Natural Wonders of the World while the cultural value is highlighted in Angkor Wat (Siem Reap). With various local activities like farming, float shopping, traditional cooking,… you will have enough diverse experience to gain a true insight into the 2 countries.
Or more Vietnam tours.