About Geography, Vietnam has 3 regions: North, Central and South; and each region contains several differences. Therefore, this country has a tropical monsoon climate where is often depicted as a place with steamy jungles and hot beaches but country's climate is quite diverse depending on the locations. Actually, the weather in Vietnam has two seasons which are the southwest monsoon from April to September and the northeast monsoon from October to late March or early April. Besides, Vietnam also has two seasons such as dry season and wet season.
There is no one ideal time to visit Vietnam as a whole but at any time of year there will be sun somewhere. Obviously, it seems easier in order to travel in the dry season and the visitors will choose some justifiable destination for their journey. The article mentions the reasons why dry season in Vietnam is attracting travellers to get the awesome Vietnam highlights tour.
In the North Vietnam
Firstly, In the North Vietnam, actually, the dry season from October to late March has less precipitation than in summer and pleasant temperatures but it has some differences between Northeast and Northwest. From October to late November, it is cool in the daytime, but in the nighttime, it becomes cooler in the northeast and cold in northwest.
Beware of the month of December and January, the average temperature is 17°C (62°F) but may dip down to 5-6°C occasionally. In these months can be very cold in the delta such as Hanoi, Halong and may even snow in mountain areas like Sapa. Although the north monsoon blows at that time with cloudy and with occasional light rain, it is still the ideal moment for travelers.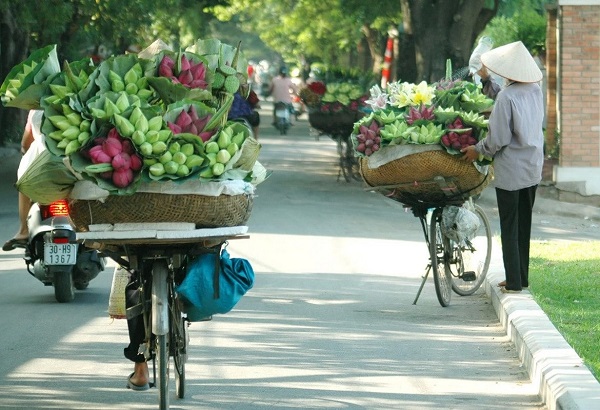 Obviously, the best time to visit Hanoi is October and November, as days are not too hot with averages around 21°C (70°F) with less rain and plenty of sunshine. Ha Long Bay is also great landscape to attract foreigners. However , there are times of heavy fog with low visibility, and violent tropical storms during the summer months. Therefore, travellers should find out more information to avoid the storm warning leading to cancelled trip. Especially, the dry season in Vietnam is the best time for tourists to travel Sapa. The weather condition is matched for trekking and climbing.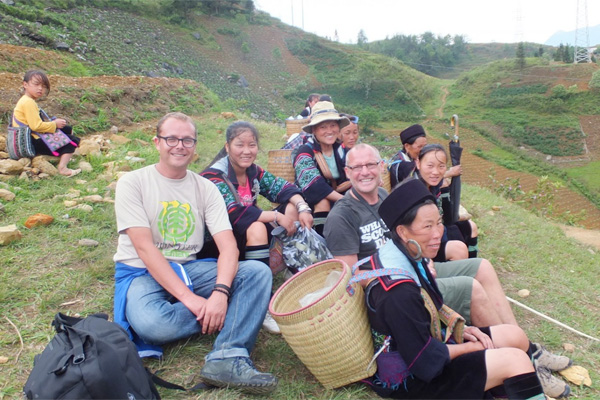 In the Central Vietnam
Secondly, Central Vietnam is more stable in temperature which can be a reason attractive travellers. Center Vietnam is affected by the Truong Son mountain range. The rains that come with the southwest monsoon don't make it to the coast. So between April and September, while the coastal area does see some rain. It looks like less than other parts of the country.
The dry weather of Central Vietnam lasts from February until July with the temperatures peaking at 38°C (100°F) in the height of summer (July and August). Because of the closer to the beach, the level of temperature reduces and the dry wind is replaced by cool ocean breeze. In addition, with each sitting on opposite sides of a small mountain range the weather can often differ between the two greatly on any given day.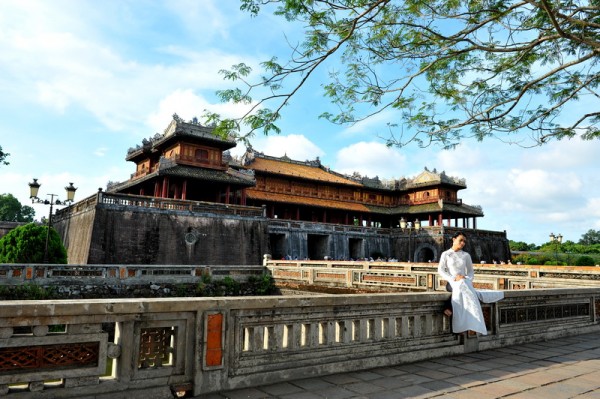 Go towards the end of the dry season if you like it hot. Or the beginning if you prefer milder temperatures. In particular, dry season of Da Nang and Hoi An from February to May is the best time to visit. Its weather becomes very mild and beautiful with moderate temperature, low humidity, less rain and warm sunshine. Hue is often cooler than Hoi An, especially early in the year. On the other hand, set in the mountains of central Vietnam, Dalat has pleasant temperature year-round. Minimum temperatures around 16°C (61°F) and maximums around 24°C (75°F) in dry season.
In the Southern Vietnam
Thirdly, with temperatures remaining constant year round the south is split into two simple seasons, wet and dry. The average temperatures in the south range between 25 – 35°C year round. The dry season in Southern Vietnam is from November to the ends in April/early May with late February to May. The wet season lasts from May to early November with the highest rainfall from June to August. Throughout much of the wet season rainfall is generally heavy but short lasting, often occurring in a mid-afternoon heavy downpour.

The best time to travel to Ho Chi Minh City is from December to April. Because it is the low domestic season and it does not rain often. The temperate is quite pleasant during this period as well, ranging from 22 to 32 Celsius degree. If you visit Vietnam during this time, be prepared to join Tet Holiday (Vietnamese Lunar New Year). It usually happens in late January or early February.
Another destination is Phu Quoc where affected deeply of a monsoon climate. It has two seasons: wet (late – July to late October) and dry (November to July). The tourist can visit Phu Quoc island all year round of course as it is a beautiful island. However if you want to avoid rough sea then the best time would be during the "Dry Season".
In summary, almost landscapes in Vietnam has a convenient weather to service for the tour, specially in dry season. All of three regions in Vietnam are inherited comfortable temperature which is not too hot and too cold. That is main reason for Vietnam to attract a numerous visitors.